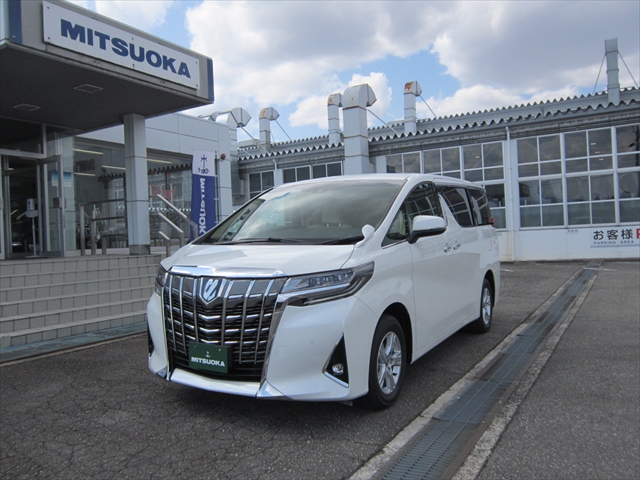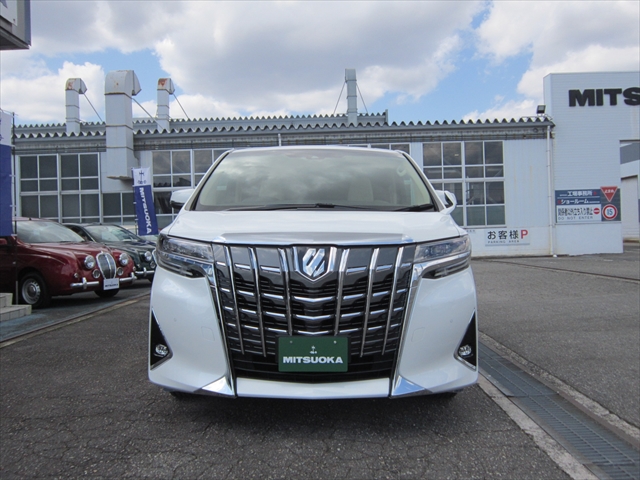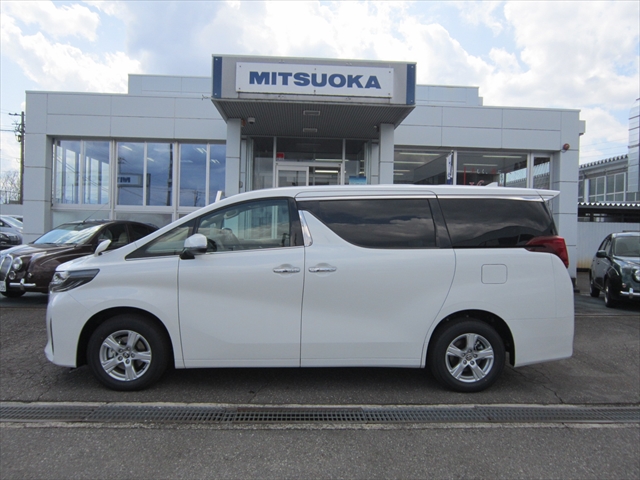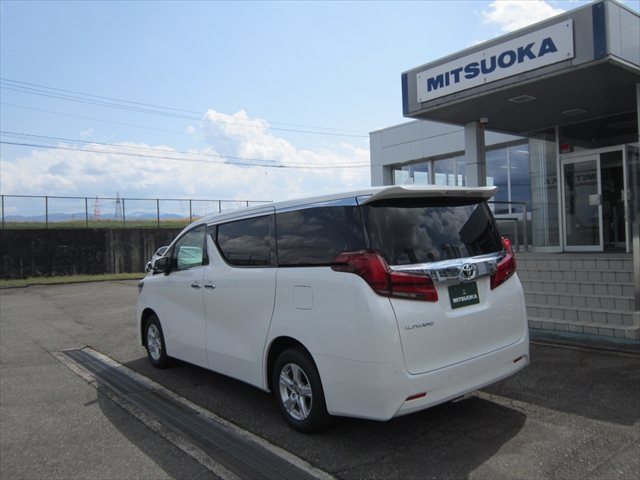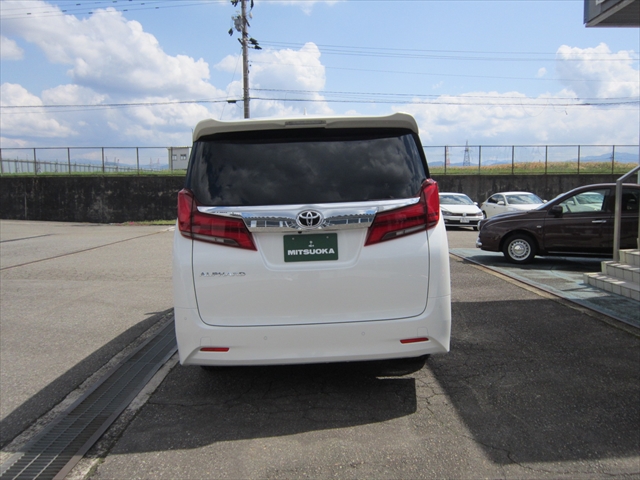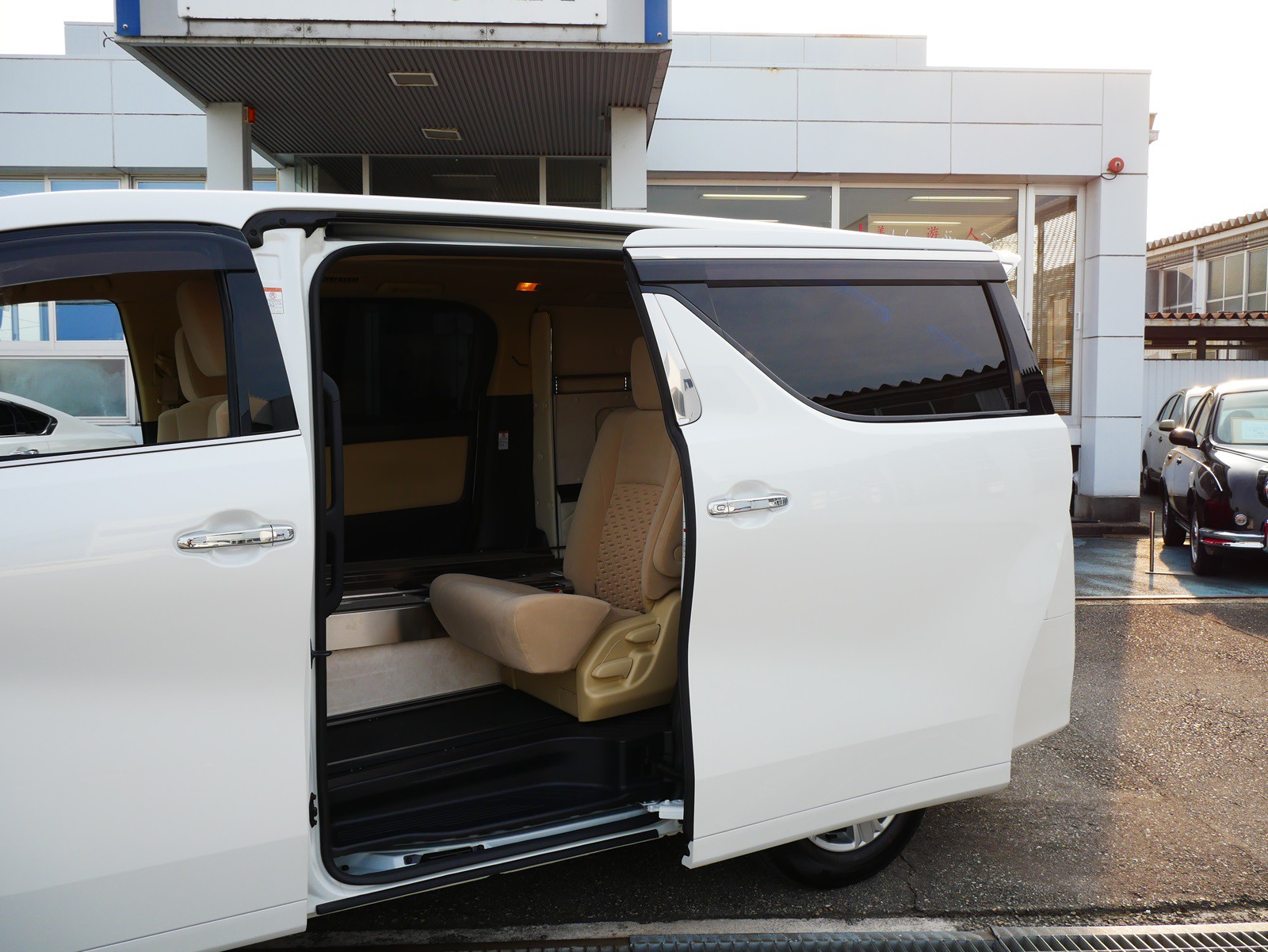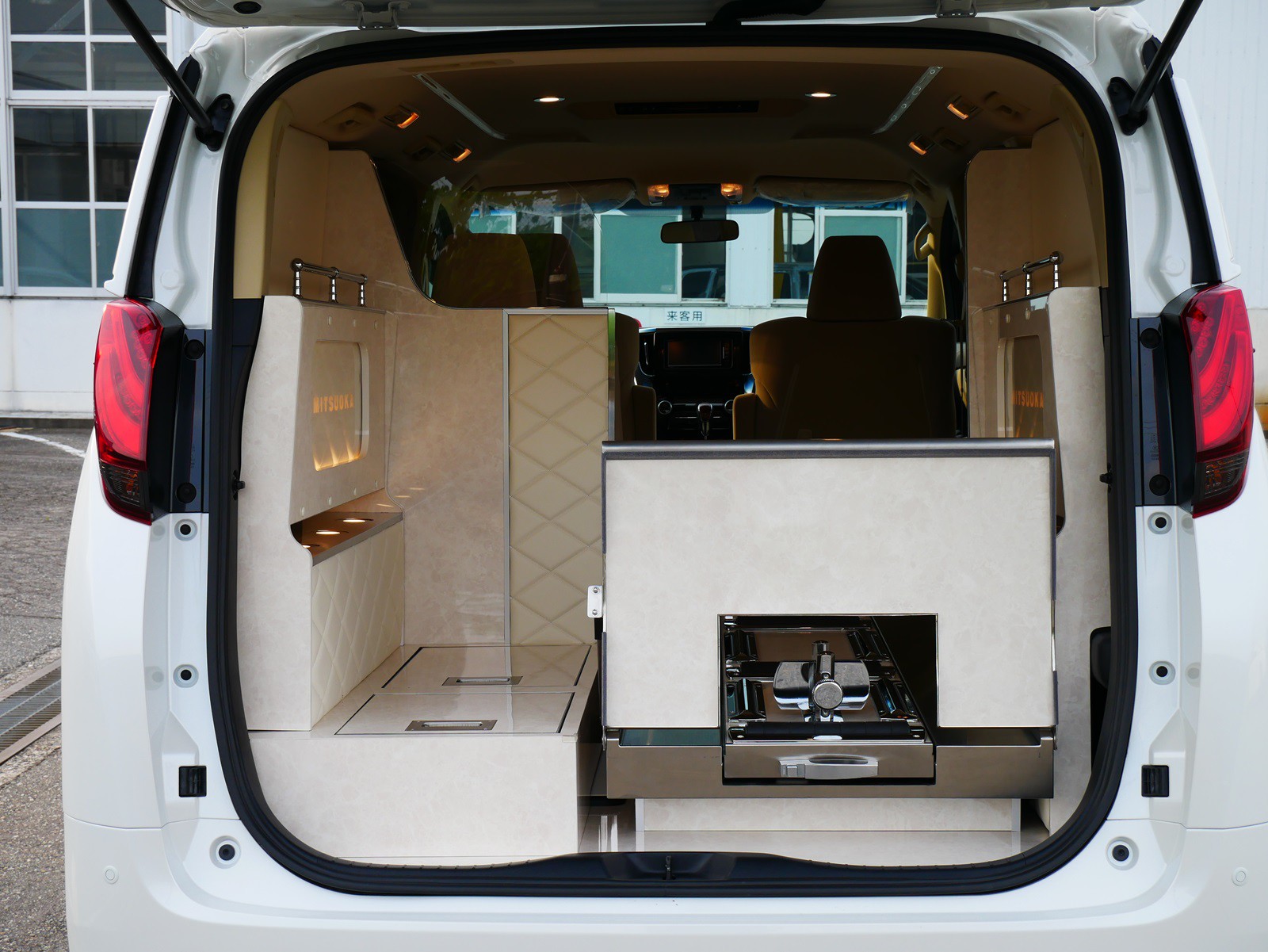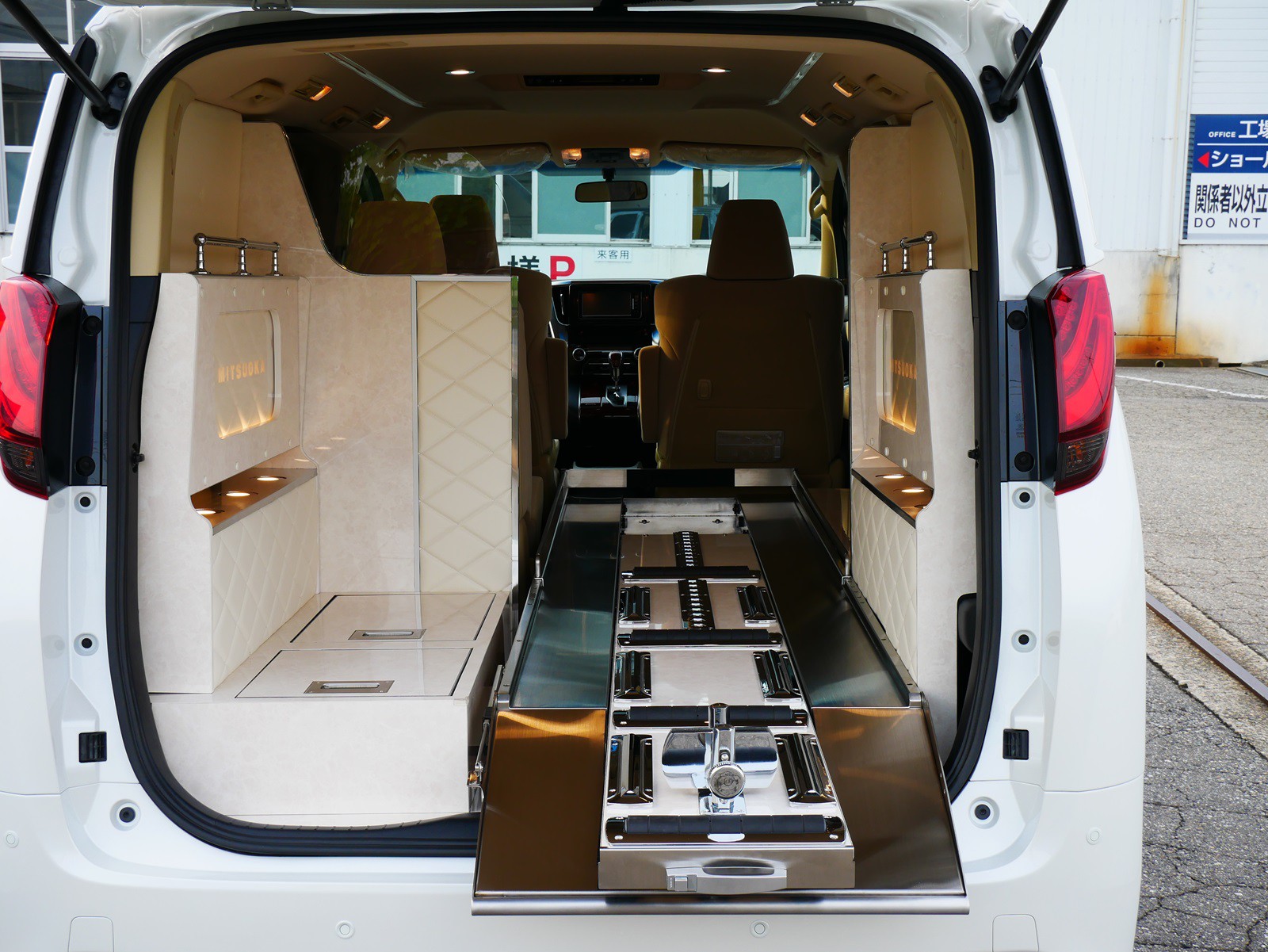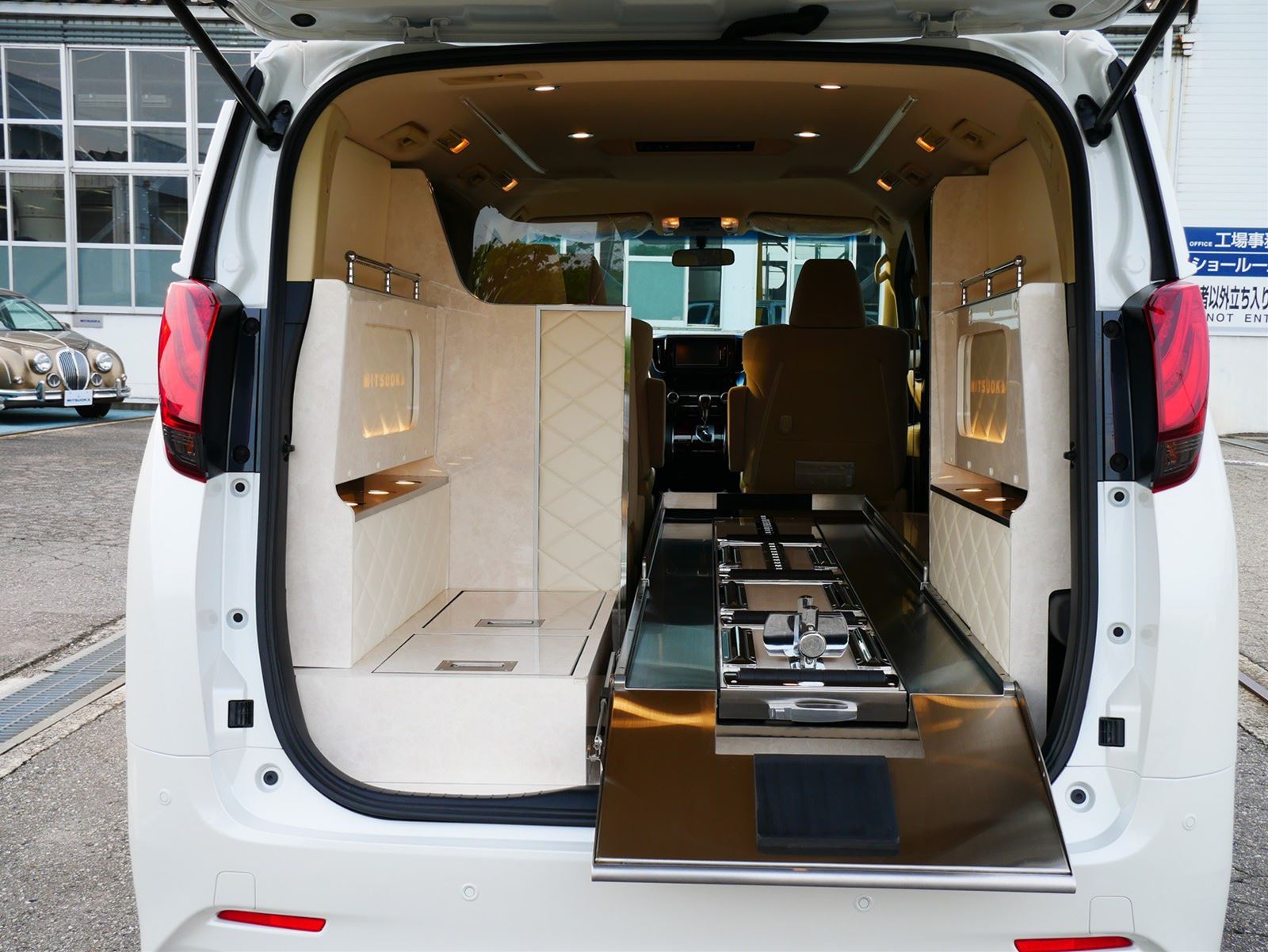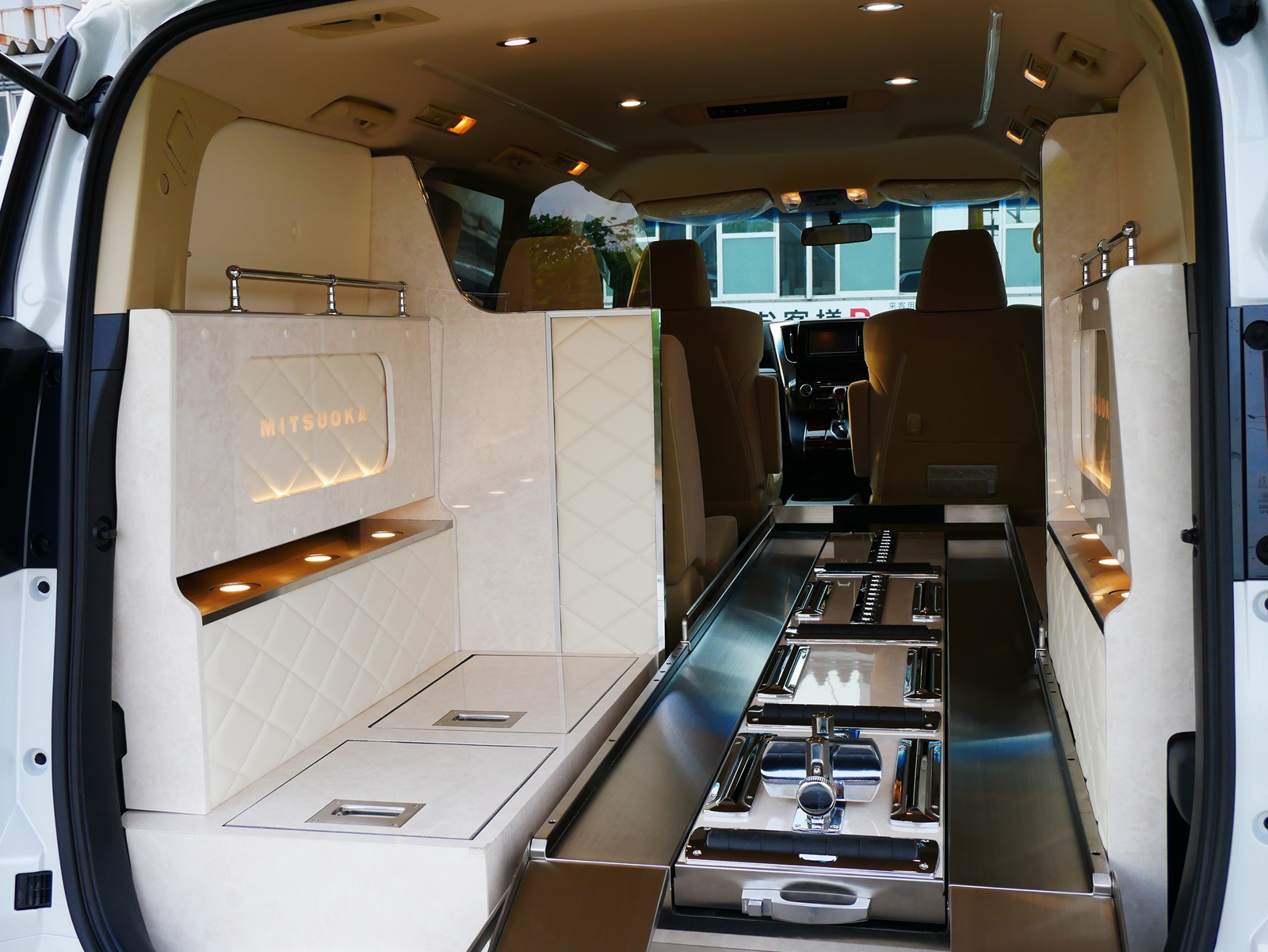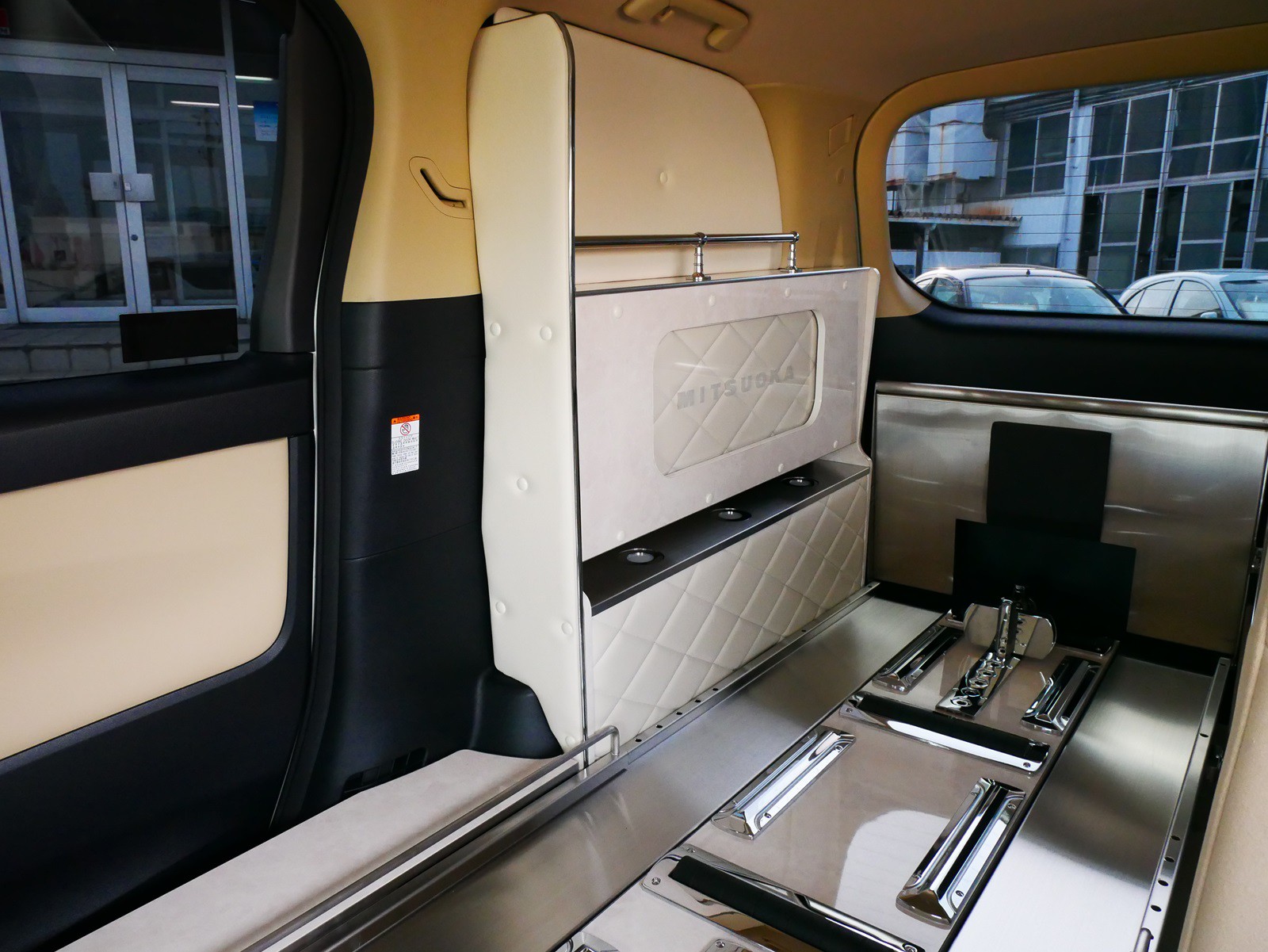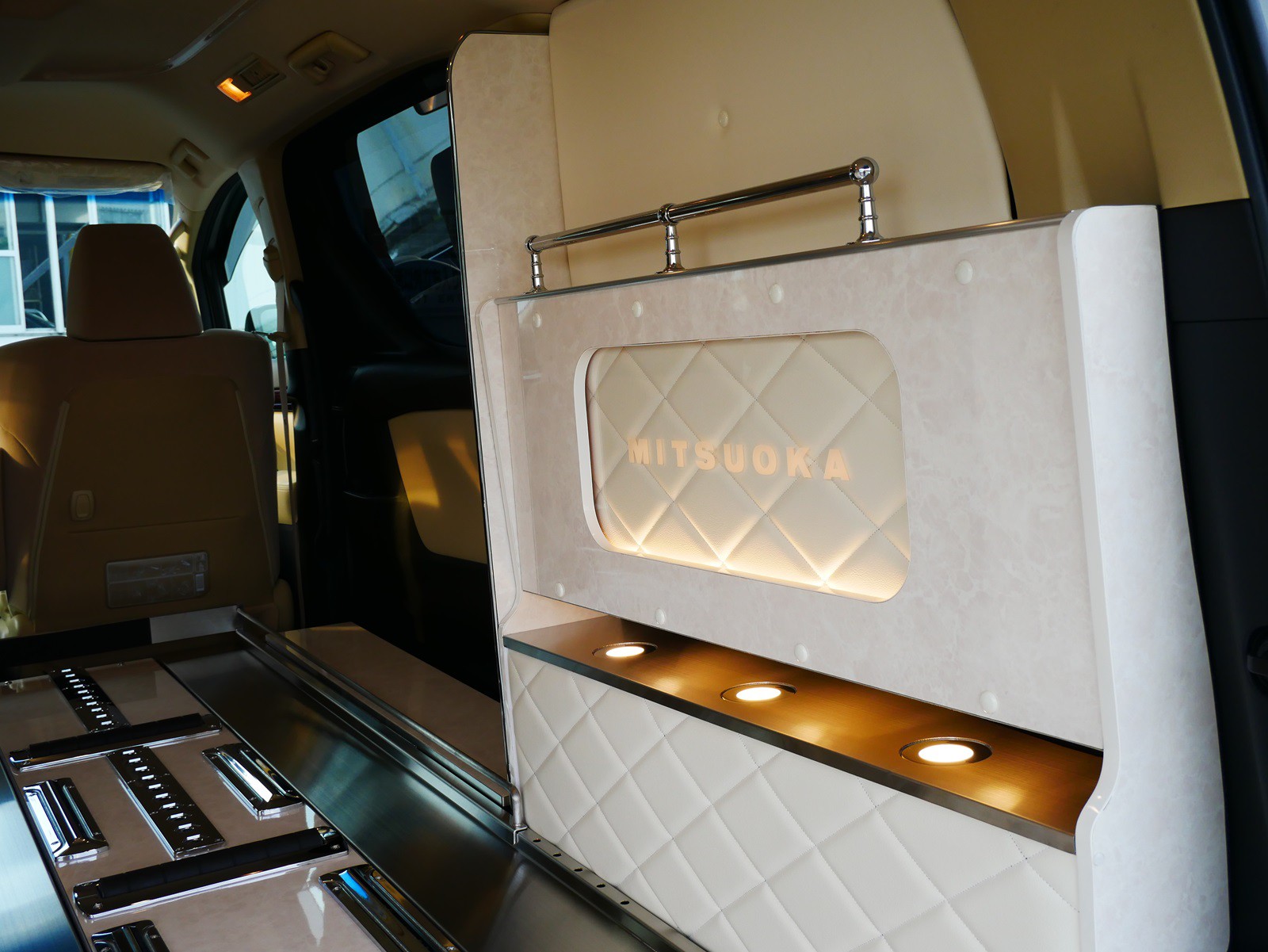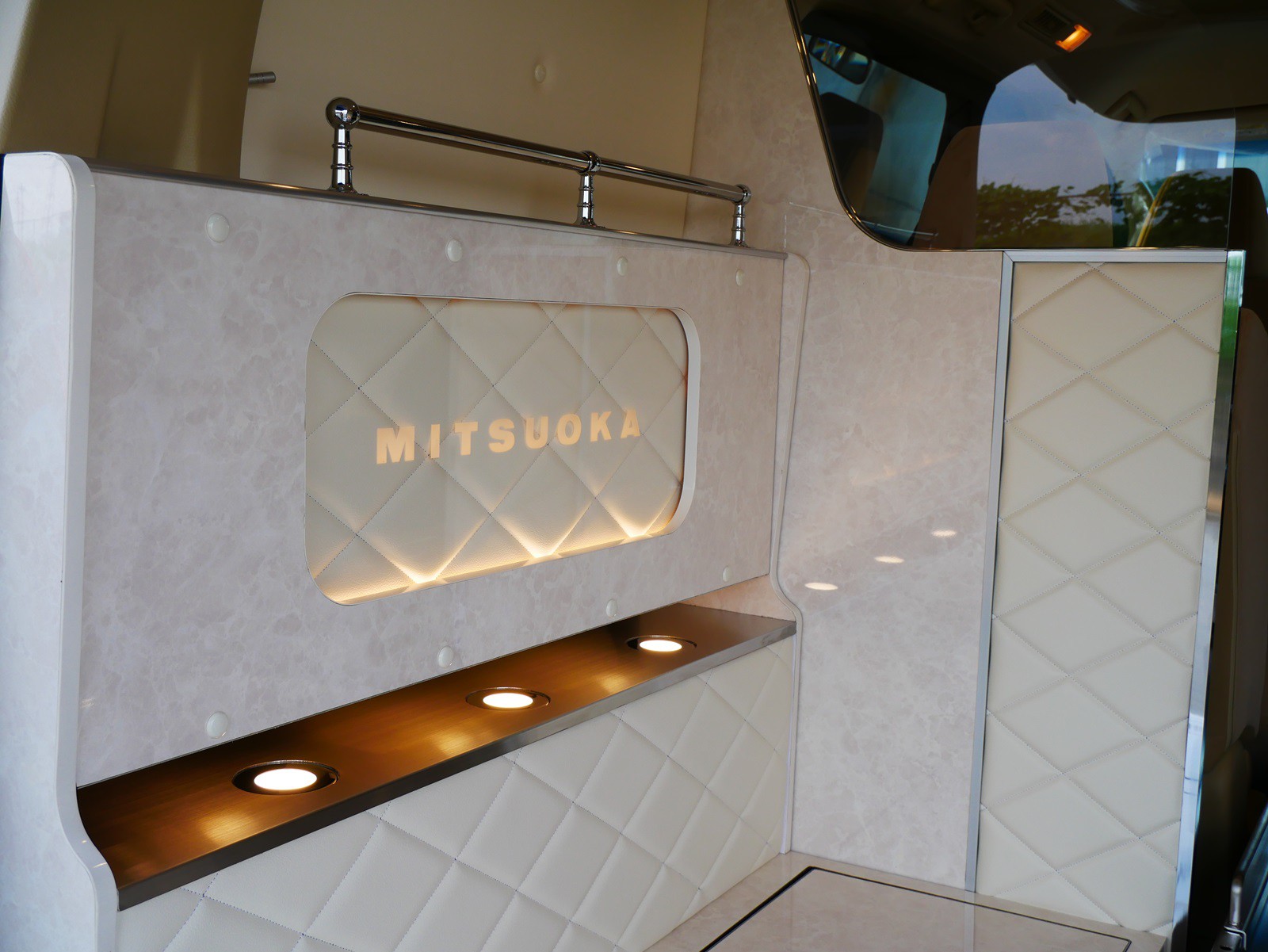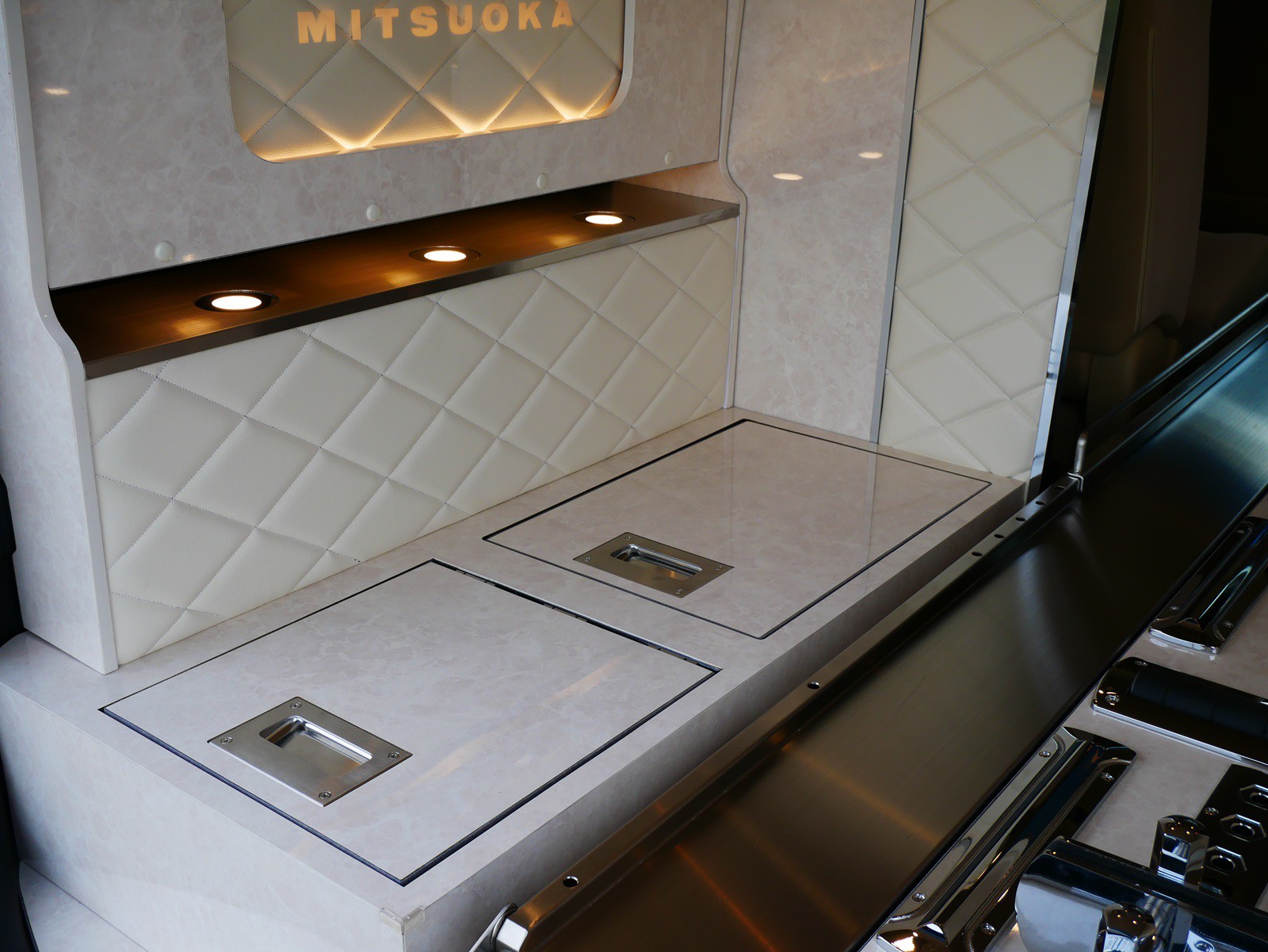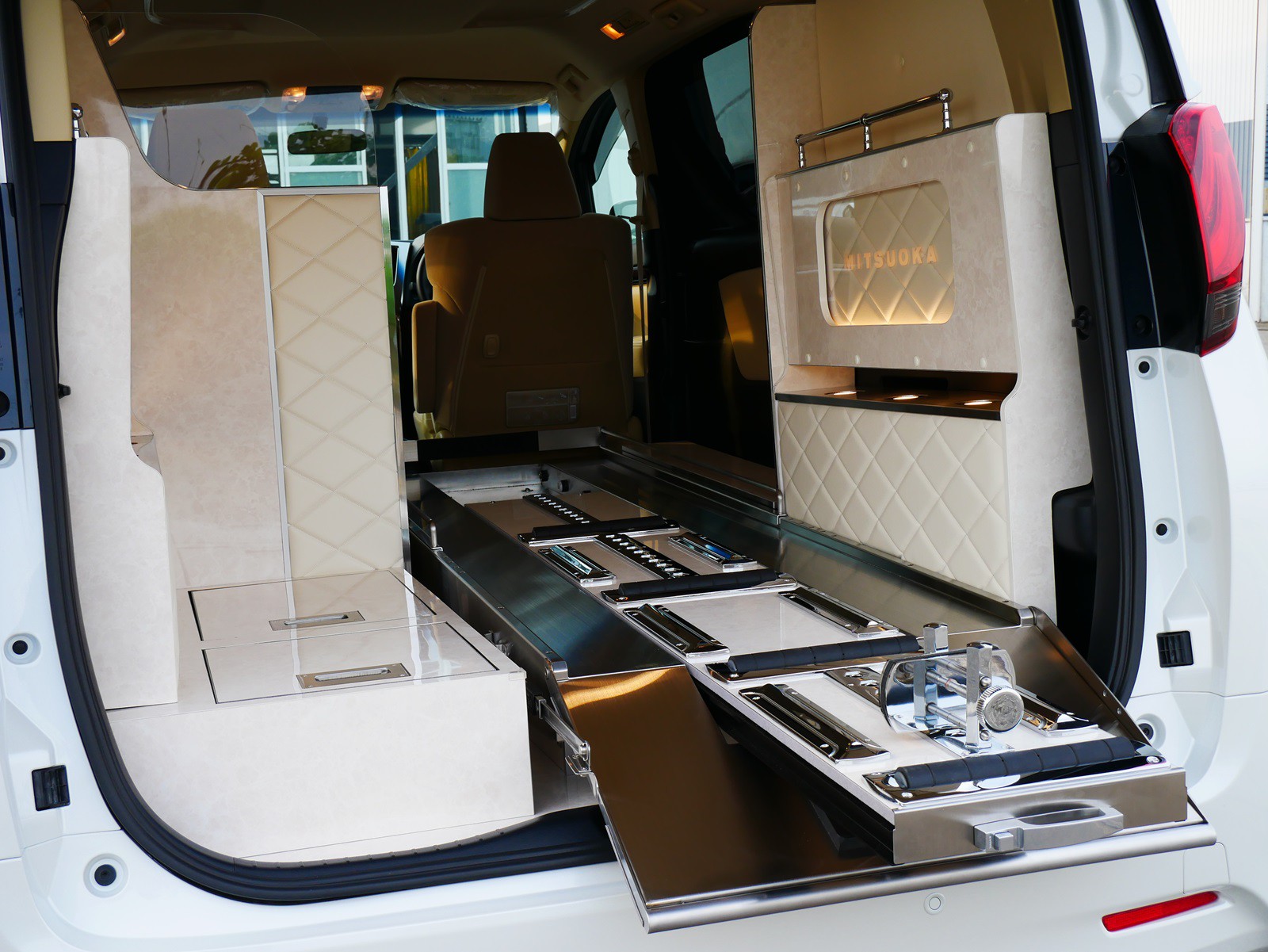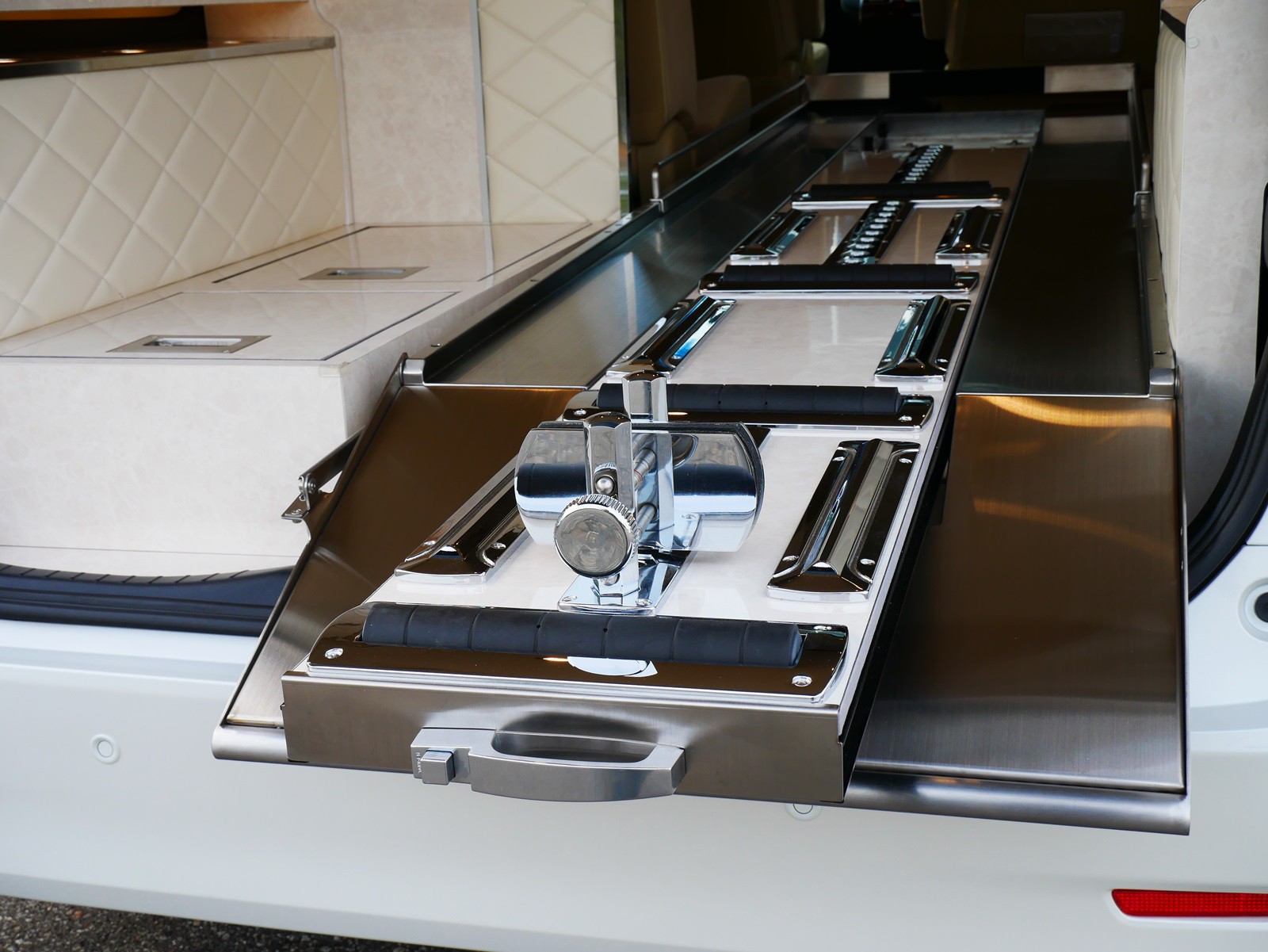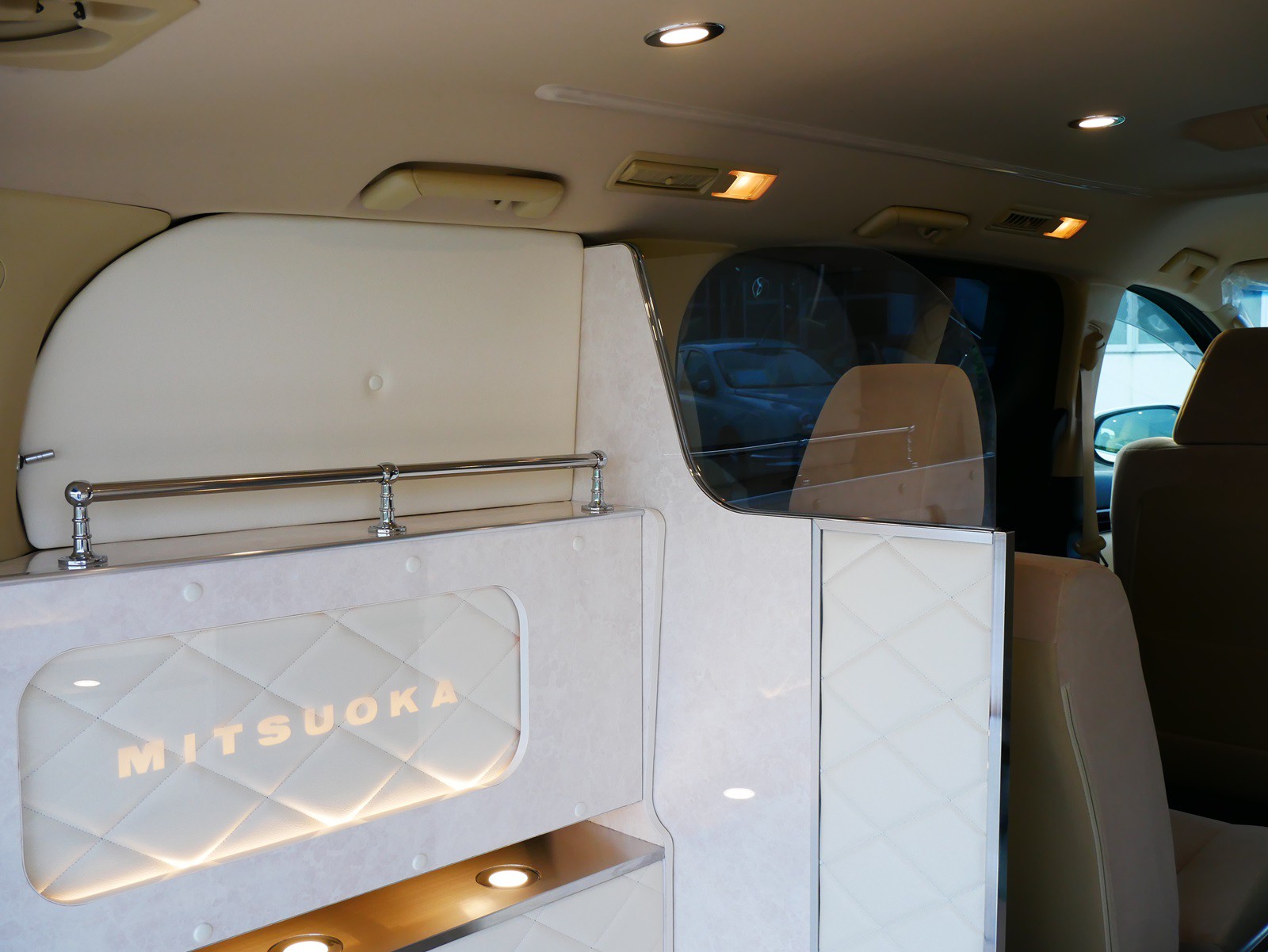 Multi-purpose Hearse
Toyota Alphard Premium Fusion
A multi-functional convenient hearse.
Luxurious version of the next-generation fusion series.
Three-passenger multi-purpose hearse with various functionality.
Distinctive panels and a rear door design together with a landau bow expressing a futuristic design.
A great value in its production.
Feel free to contact us for details regarding interior dimensions and more.

Specification
Model name
Toyota Alphard Premium Fusion
Grade
2.5X
2.5X 4WD
Drive System
Front wheel drive (FF) 2WD
4WD
Brand/model
Brand
Toyota
Toyota
Model
DBA-AGH30W
DBA-AGH35W
Engine/specs
Fuel/ Tank Capacity (L)
Lead-free gasoline / 75
Lead-free gasoline / 65
Engine Type
2AR
2AR
Drive System
Front wheel drive (FF) 2WD
4WD
Displacement (L)
2.493
2.493
Dimensions
Overall Length (mm)
4,945
4,945
Overall Width (mm)
1,850
1,850
Overall Height (mm)
1,935
1,950
Wheelbase (mm)
3,000
3,000
Weight/Capacity
Curb Weight (kg)
1,920
1,980
Seating Capacity (person)
3
3
Total Vehicle Weight (kg)
2,085
2,145
Equipment
Model name
Toyota Alphard Premium Fusion
Grade
2.5X
2.5X 4WD
Equipment
Coffin Room
Fushion decorated room interior
Table Bier
Stretcher combined stand (2,100mm x 620mm)
Rear Door
Hatch gate type, fusion dedicaated panel
Quarter Side
Fusion exclusive "KIZASHI" panel
Side
Fusion exclusive stripe and logo