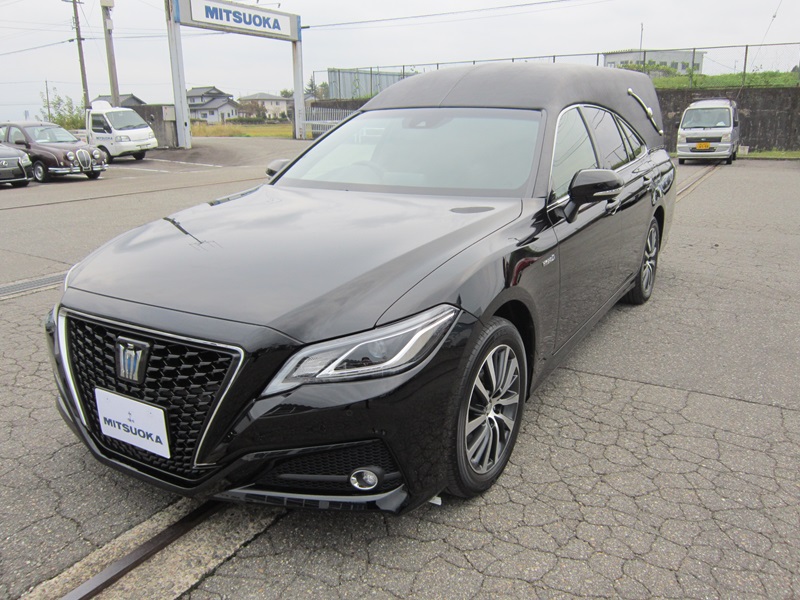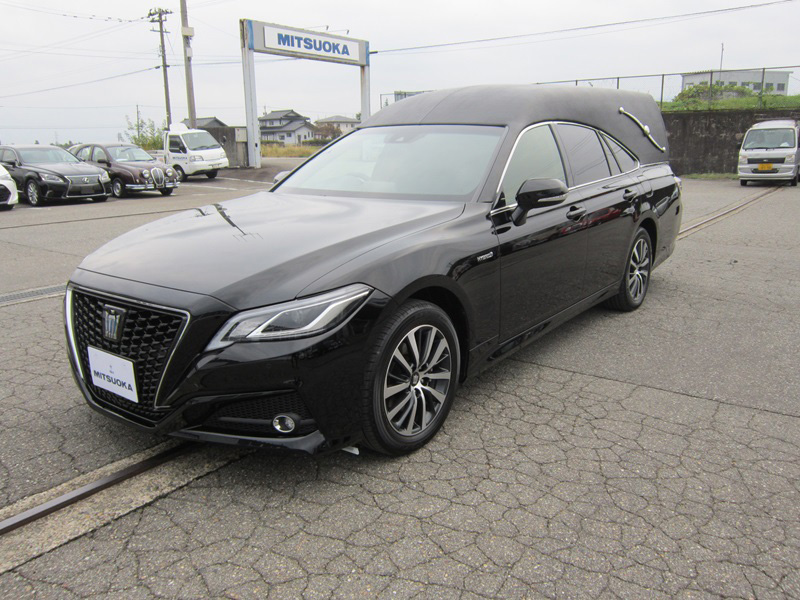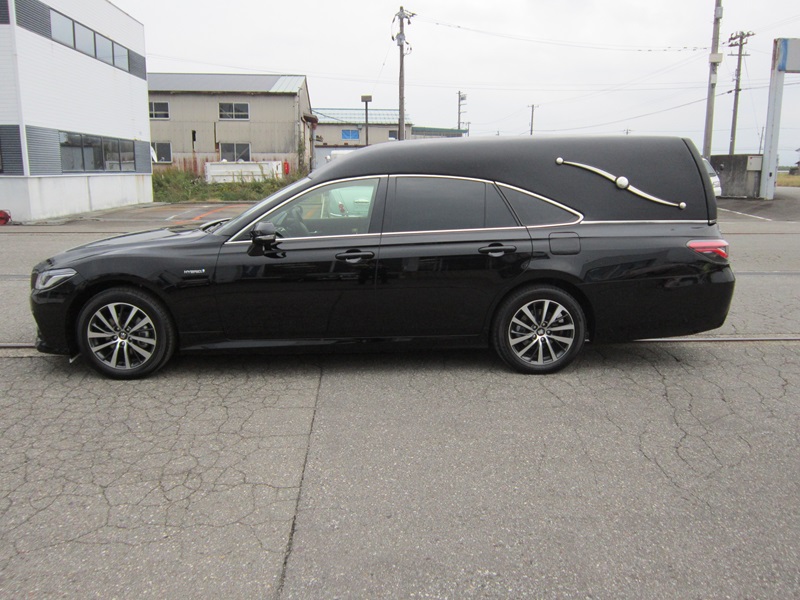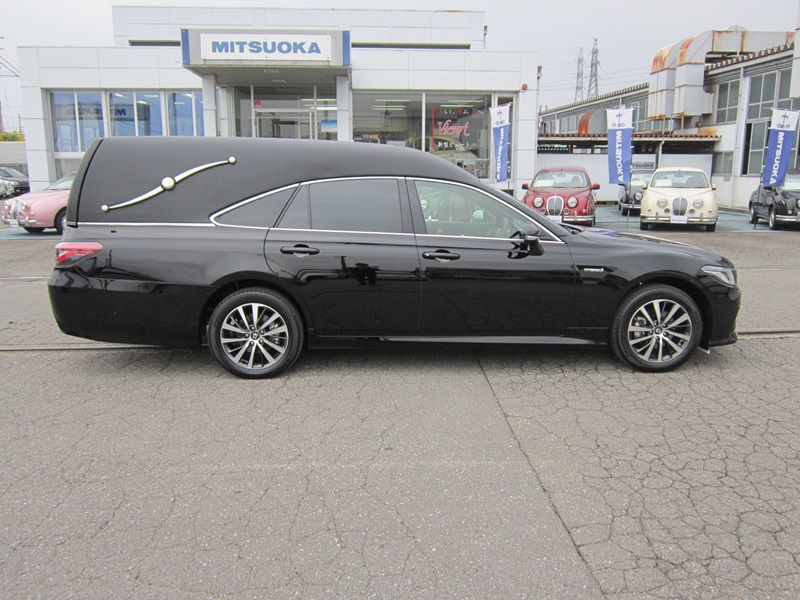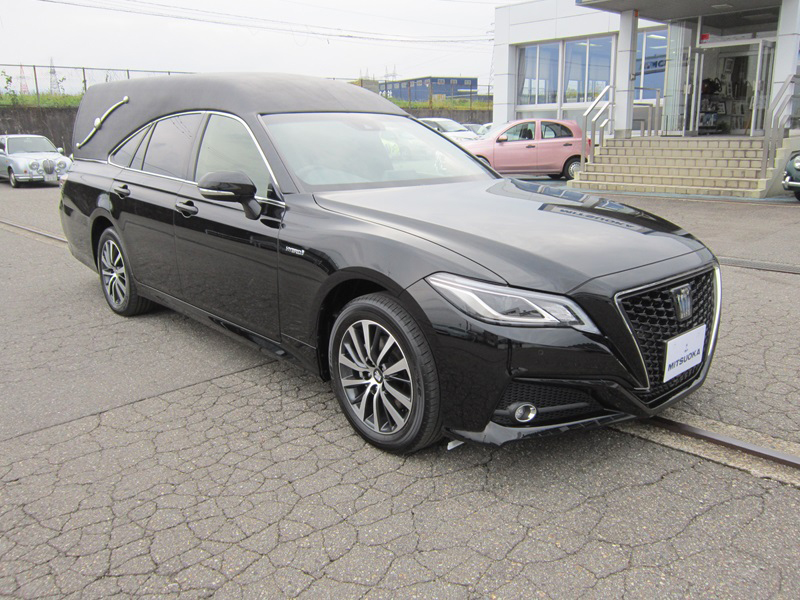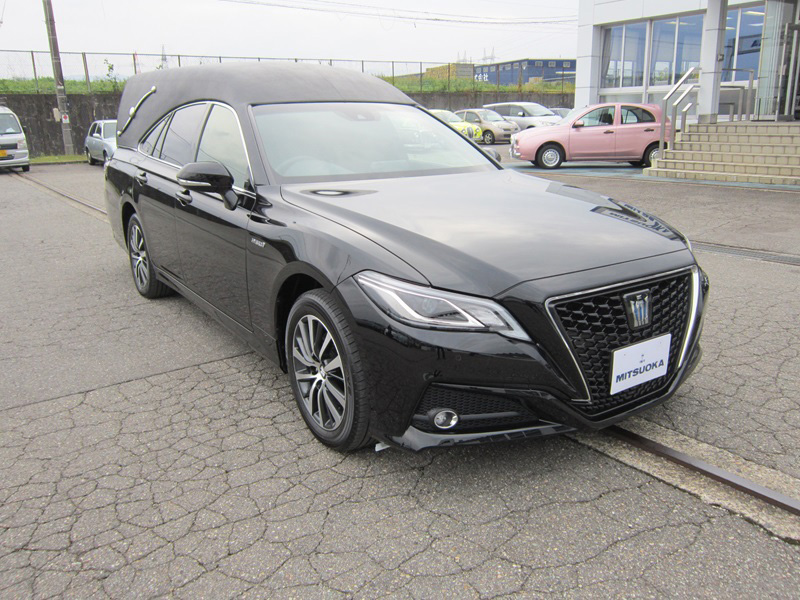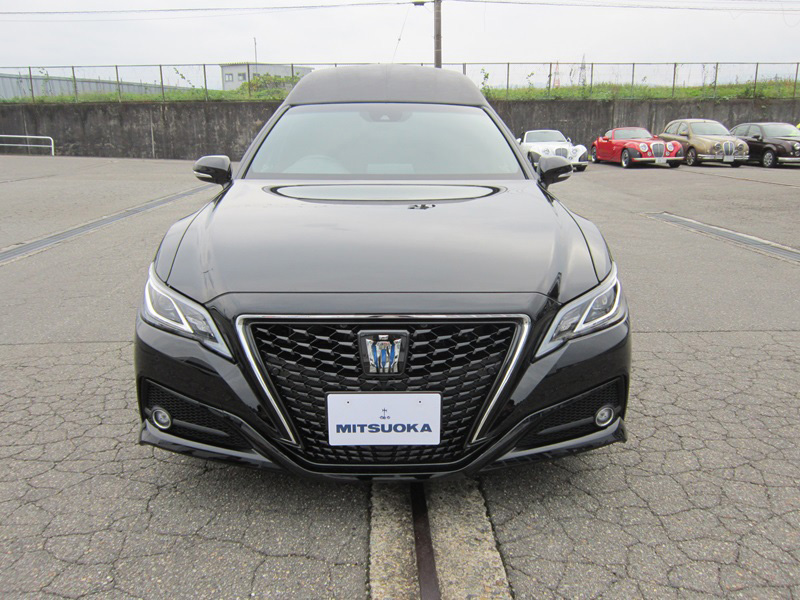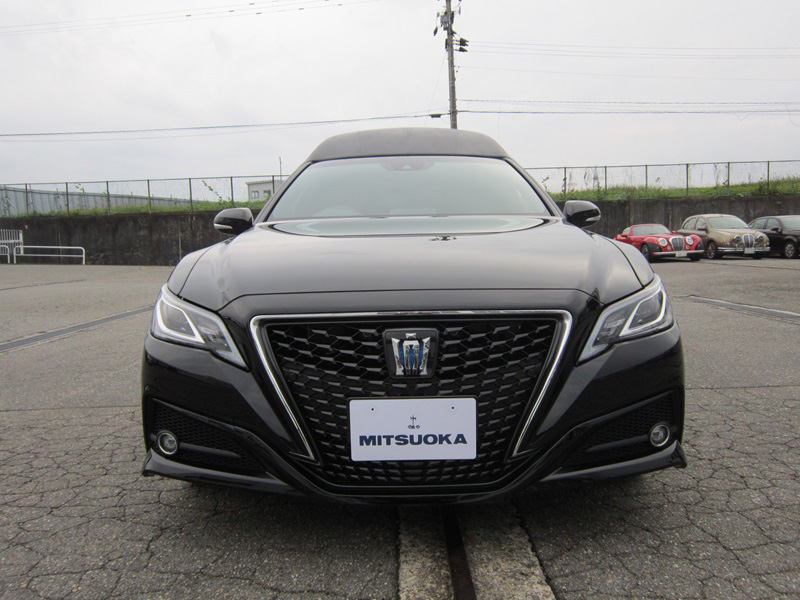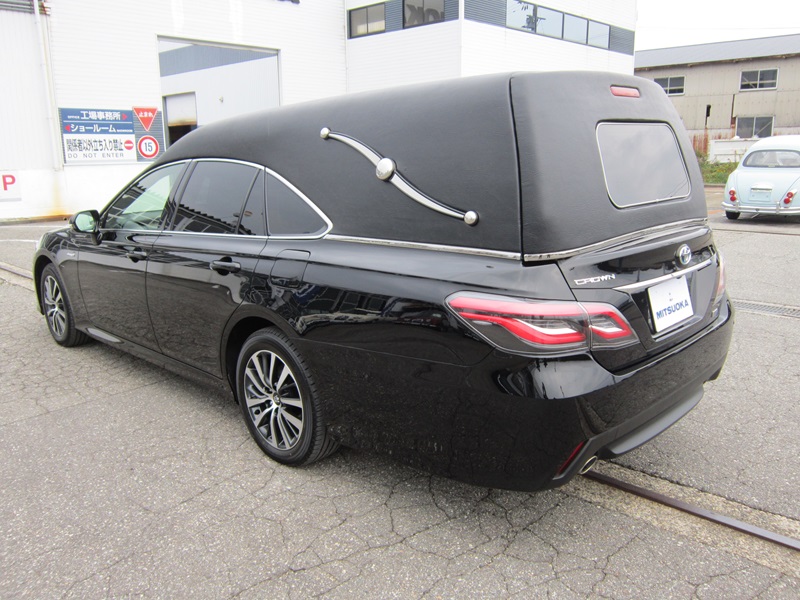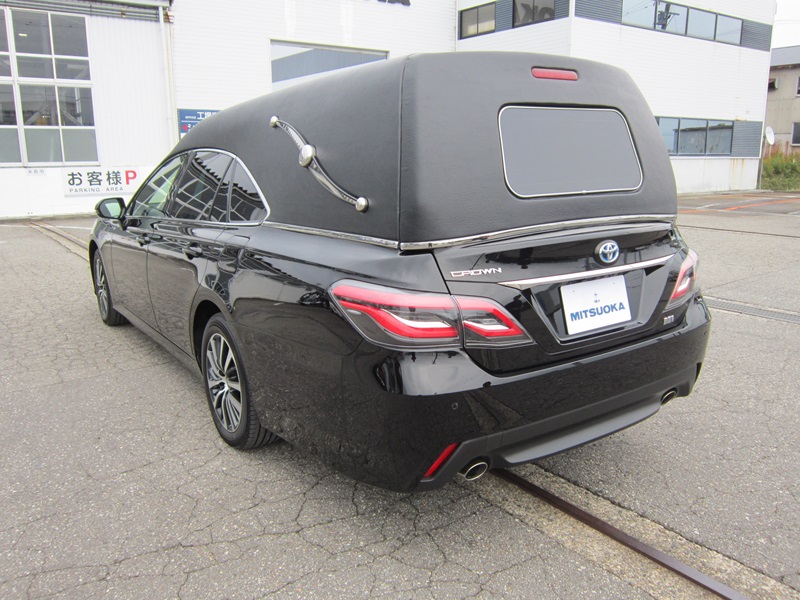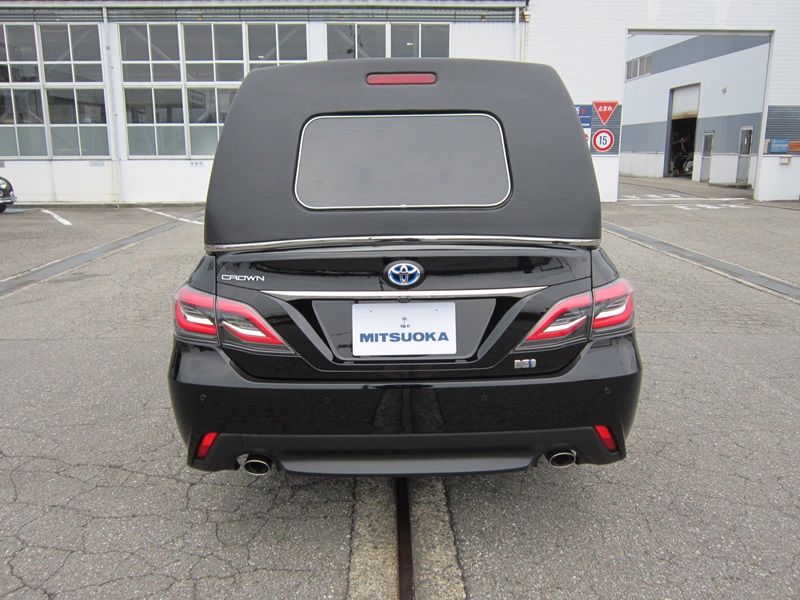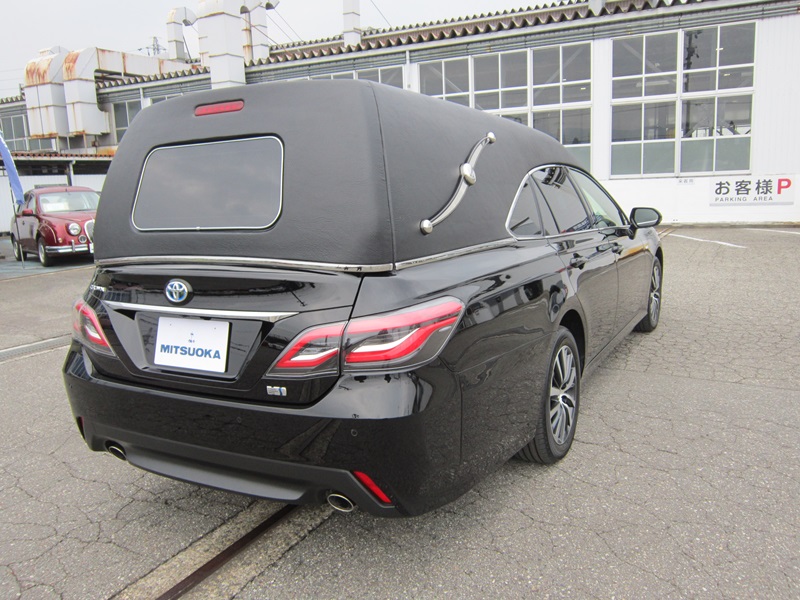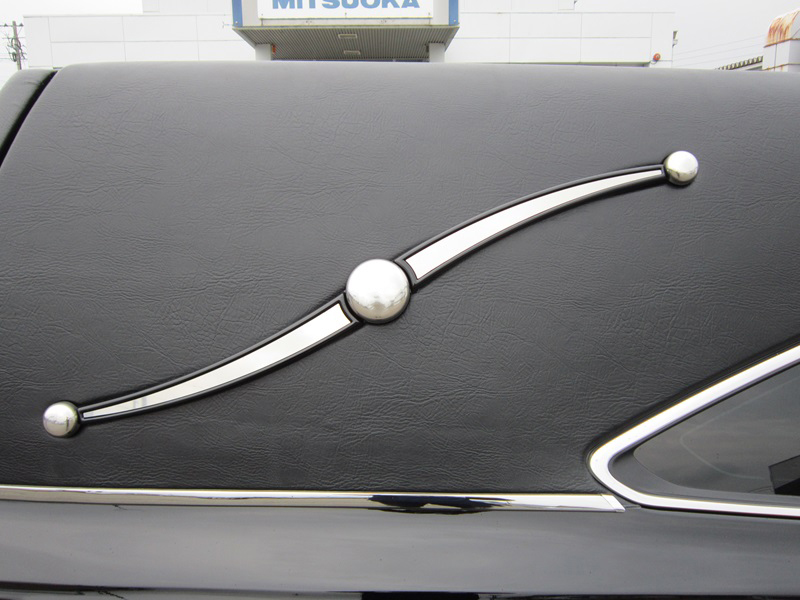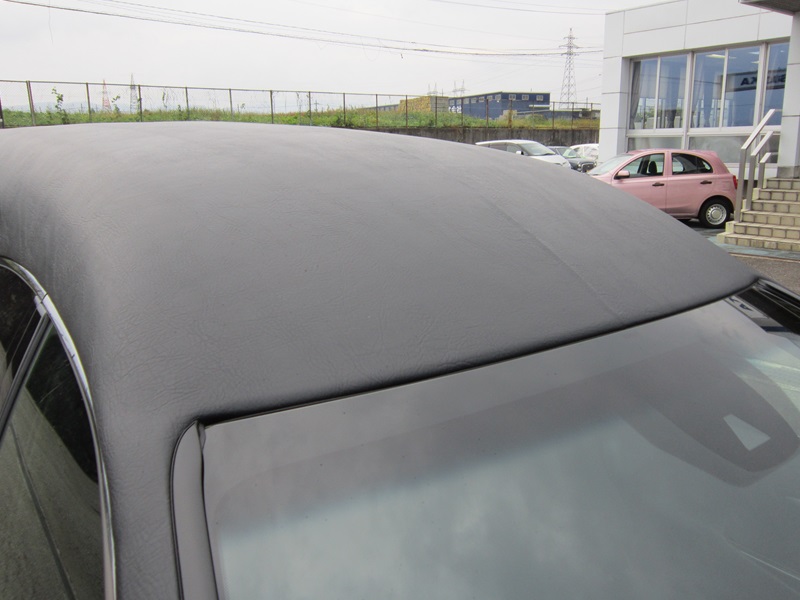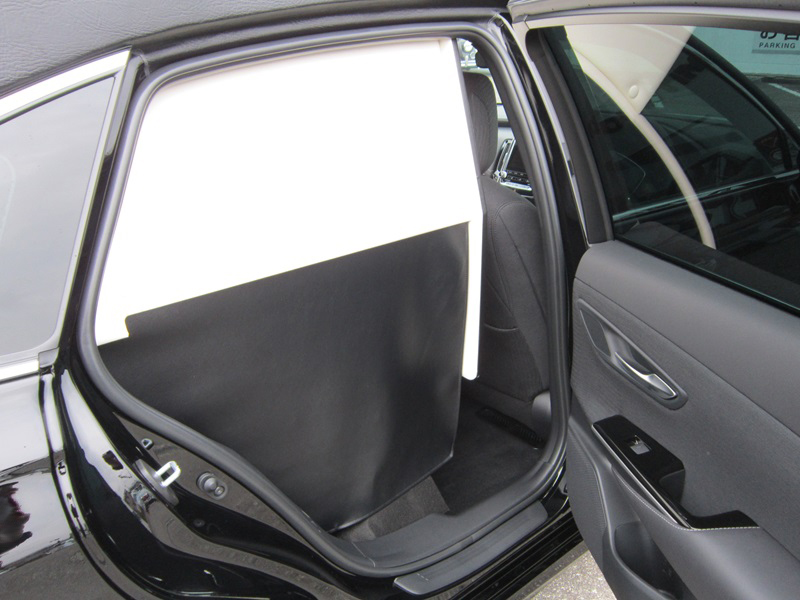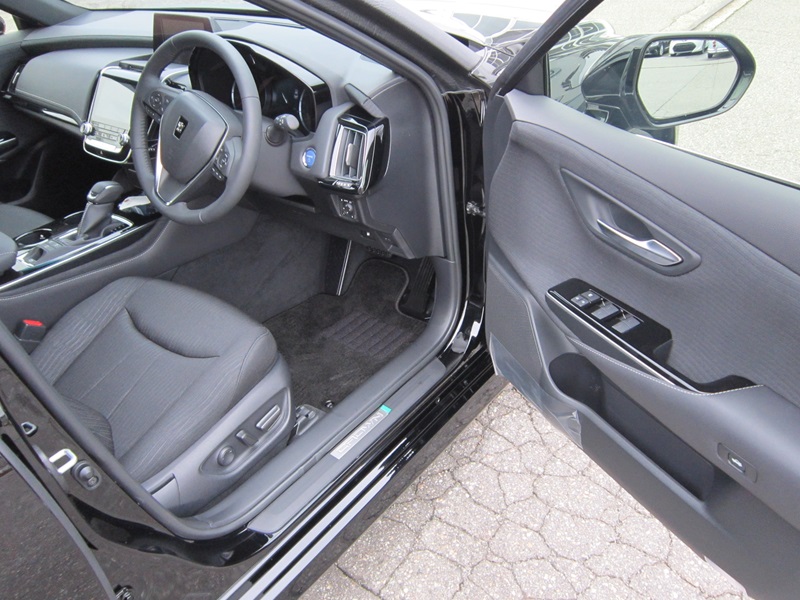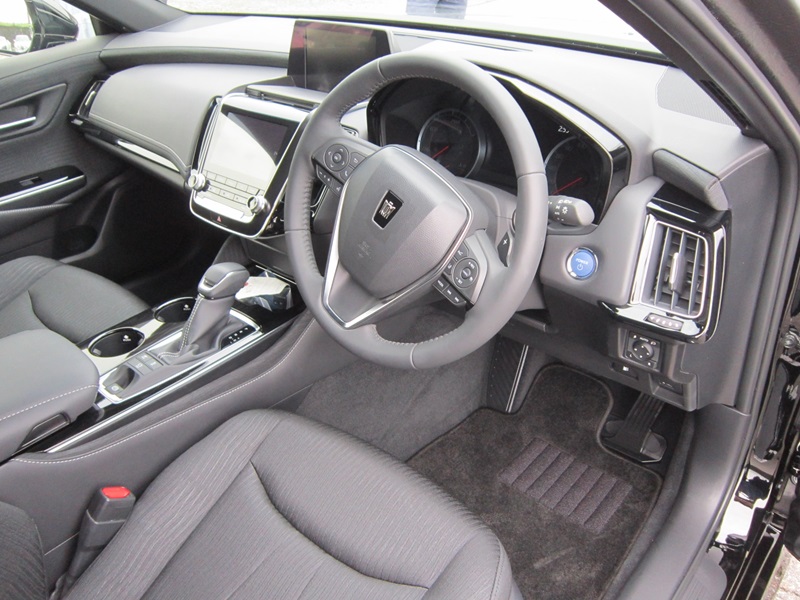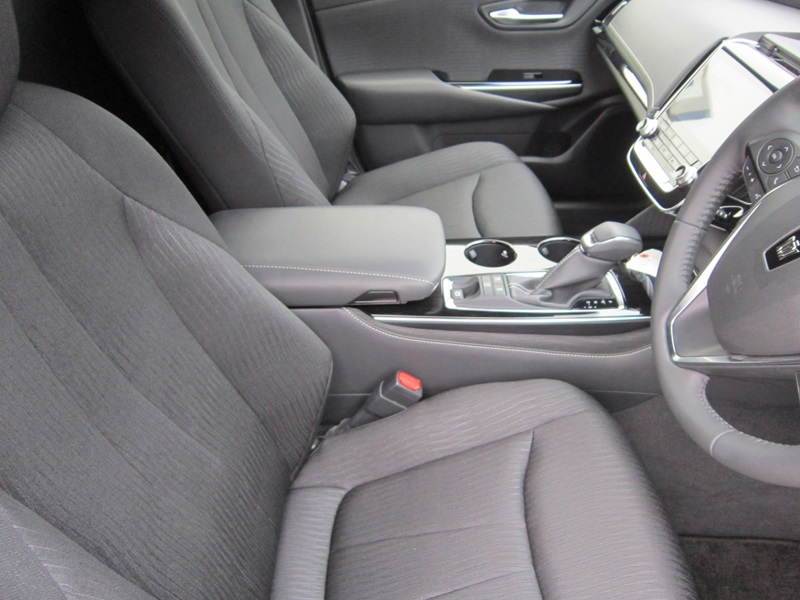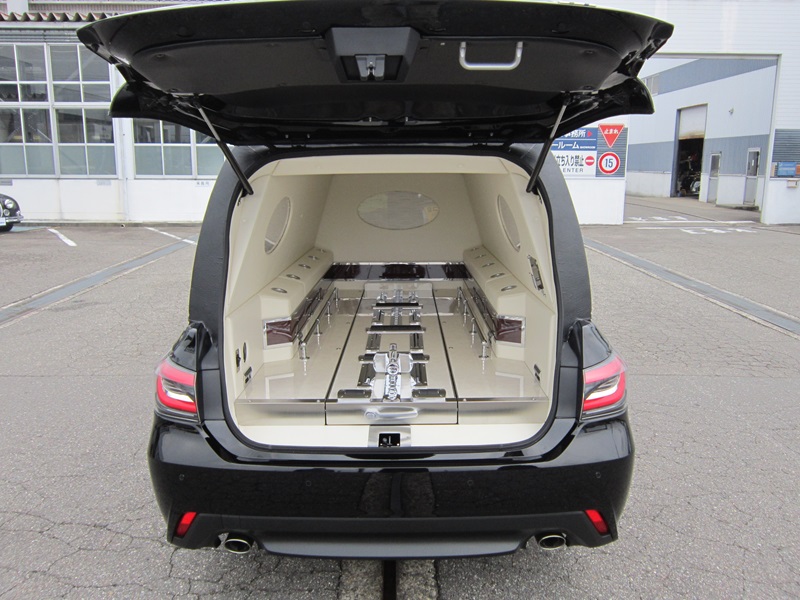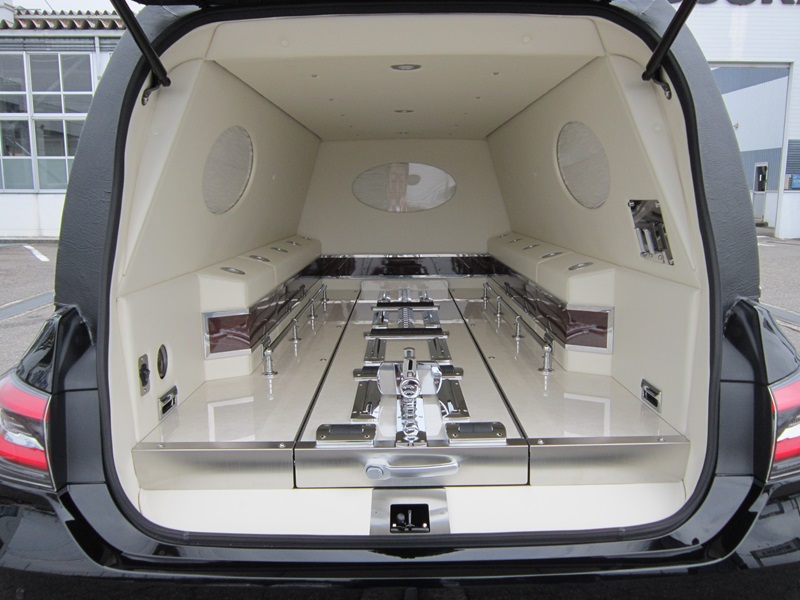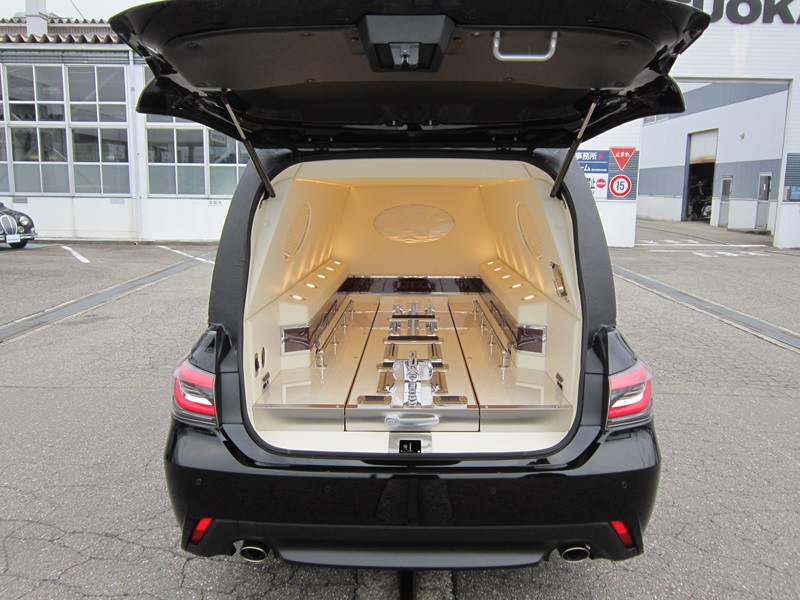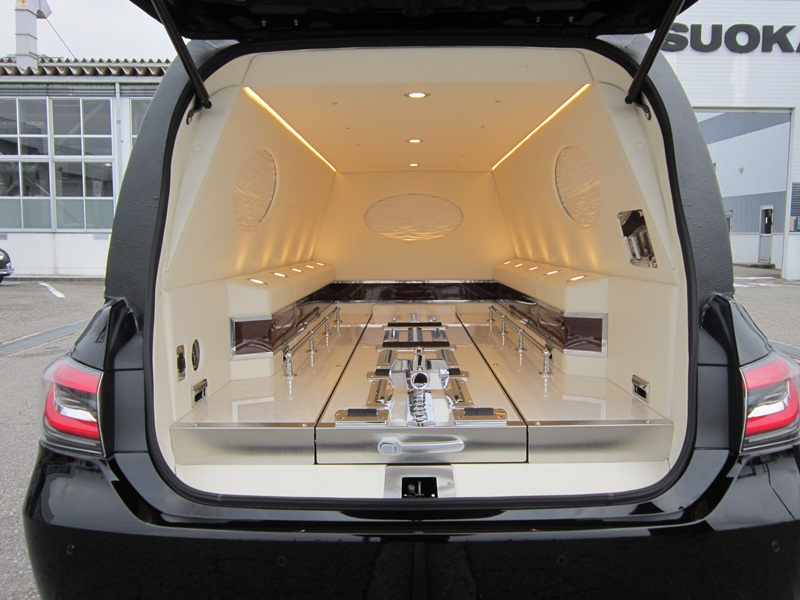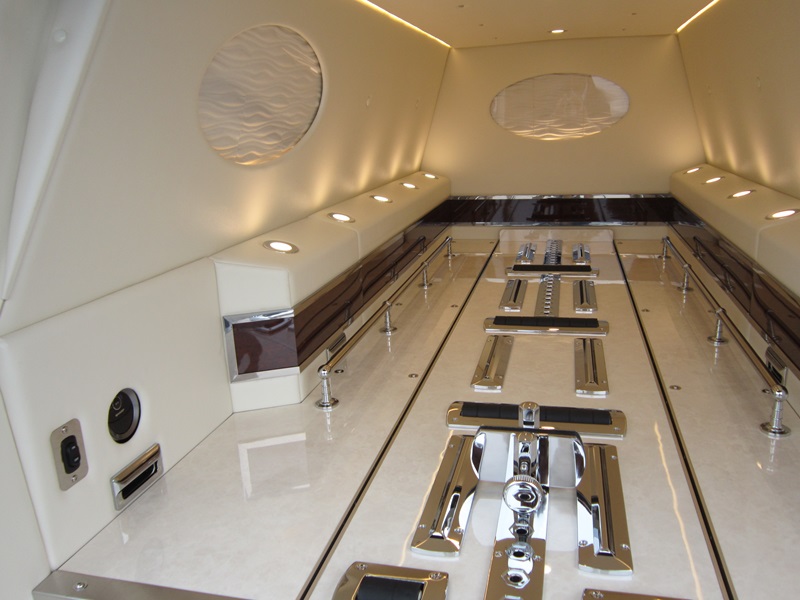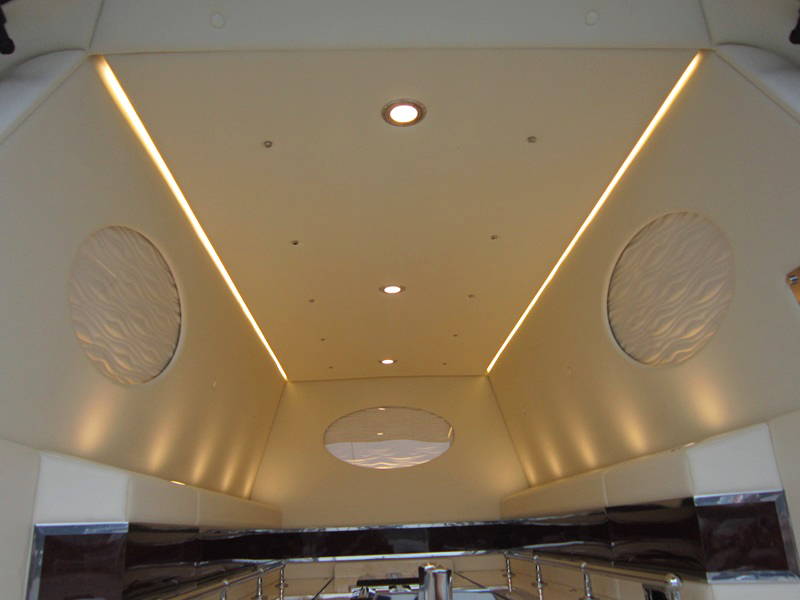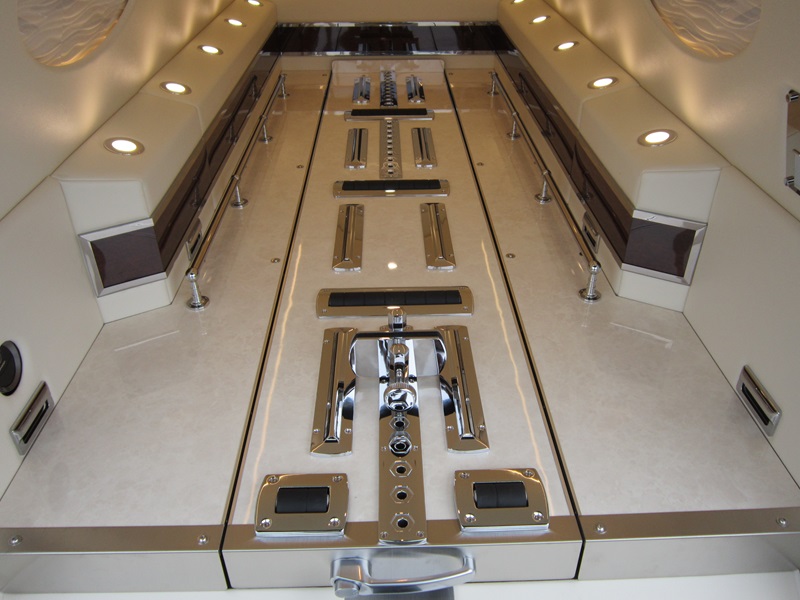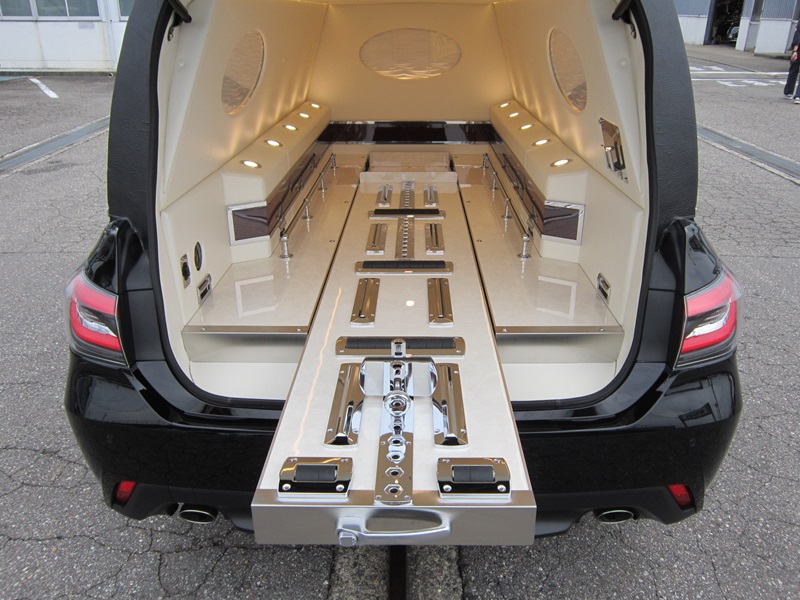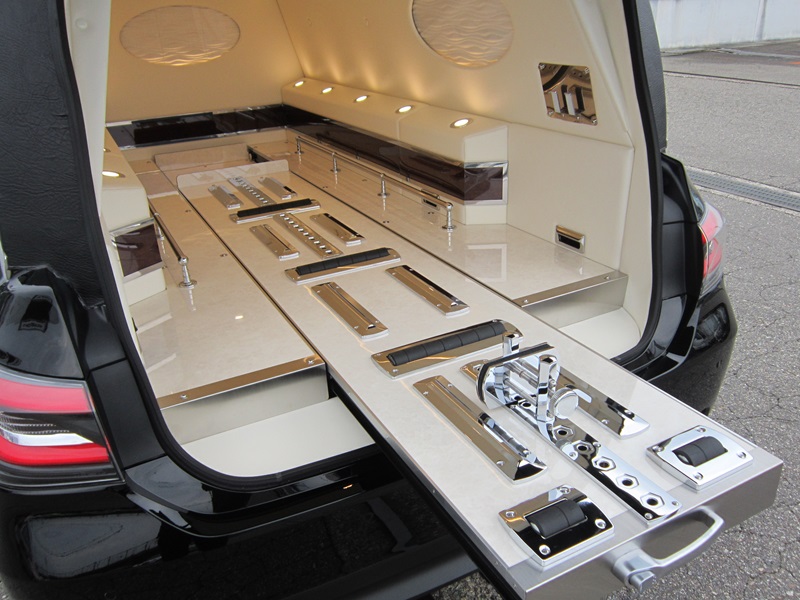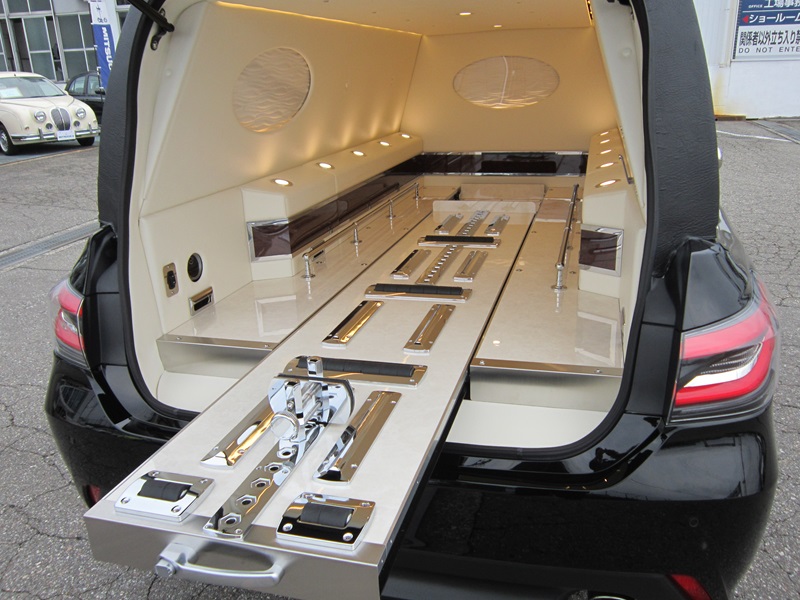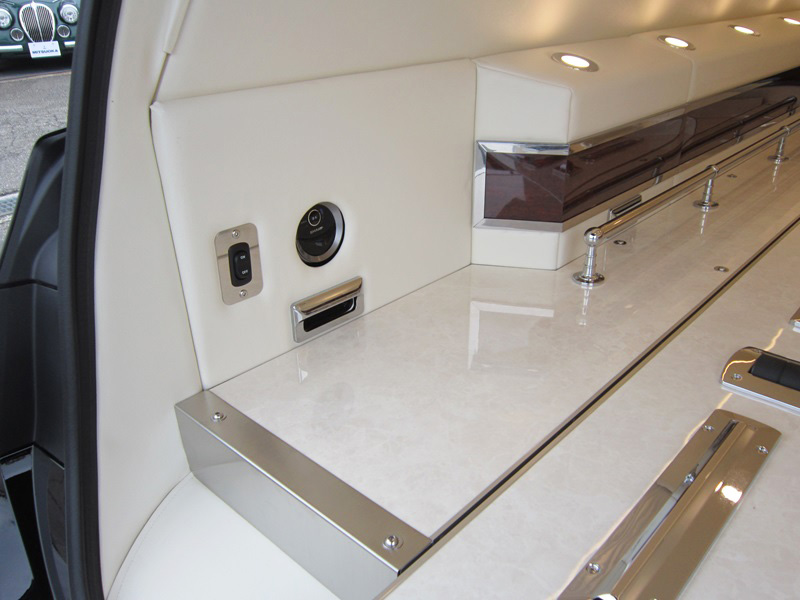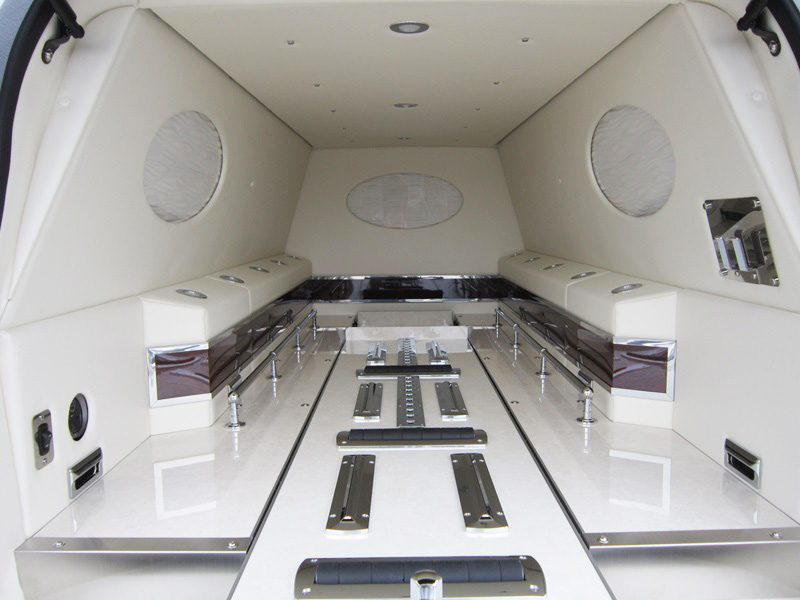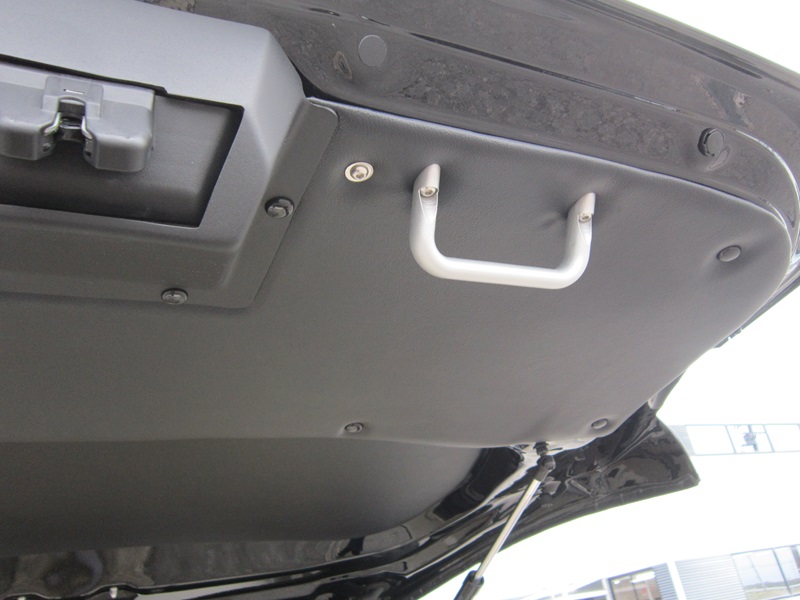 Hearse
Toyota Crown Hearse (Extended Rear Overhang)
The definition of luxury
A total length of 5,310mm crown extended overhang hearse.
Fit for 2 people.
An unrecognizable redesigning of the commonly used Toyota Crown car through the quality production by Mitsuoka motor.
Customer support for needed parts are also accessible through our services.
Feel free to contact us for more information regarding interior size and more.

Specification
Model name
Toyota Crown Hearse (Extended Rear Overhang)
Grade
2.0 Turbo RS
2.5 Hybrid S
2.5 Hybrid S Four
Drive System
Rear wheel drive (FR)
Rear wheel drive (FR)
Rear wheel drive (FR)
Brand/model
Brand
Toyota
Toyota
Toyota
Model
3BA-ARS220
6AA-AZSH20
6AA-AZSH21
Engine/specs
Fuel/ Tank Capacity (L)
Lead-free gasoline / 66

Lead-free gasoline / 66

Lead-free gasoline / 66
Engine Type
8AR
A25A-1KM
A25A-1KM
Displacement (L)
1,998
2,487
2,487
Tire Size
Front
215/60R16
215/55R17
215/55R17
Rear
215/60R16
215/55R17
215/55R17
Dimensions
Overall Length (mm)
5,310
5,310
5,310
Overall Width (mm)
1,800
1,800
1,800

Overall Height (mm)

1,730
1,720
1,730
Wheelbase (mm)
2,920
2,920
2,920
Minimum steering radius (m)
5.3
5.3
5.3

Tread (mm)

Front

1,560
1,560
1,560

Rear

1,560
1,560
1,560
Coffin Room Dinemsions (mm)
Length
2,100
2,100
2,100
Width
720


720




720

Height
740
740
740
Rear Overhang (mm)
1,525
1,525
1,525
Weight/Capacity
Curb Weight (kg)
2,030
2,080
2,170
Seating Capacity (person)
2 (3)
2 (3)
2 (3)
Total Vehicle Weight (kg)
2,140
2,190
2,280
Equipment
Model
Toyota Crown Hearse (Extended Rear Overhang)
Grade
2.0 Turbo RS
2.5 Hybrid S
2.5 Hybrid S Four
Equipment

Coffin Room

high-performance fluorine processed wall, anti-smelling coat, independent unit structure
Ornament
Chandelier lighting, ceiling-mounted spotlight
Table Bier
Import roller specification, floor marbled finish, bumper guard (synthetic leather)
Body
Extended 400mm rear overhang
Top
Mid roof specification, anti-smelling / waterproof high performing synthetic leather
Rear Door
Flip-up rear door structure, upper anti-smelling / waterproof high-performance synthetic leather, processed small window, high mount stop lamp
Quarter Side
S-shaped landau bow