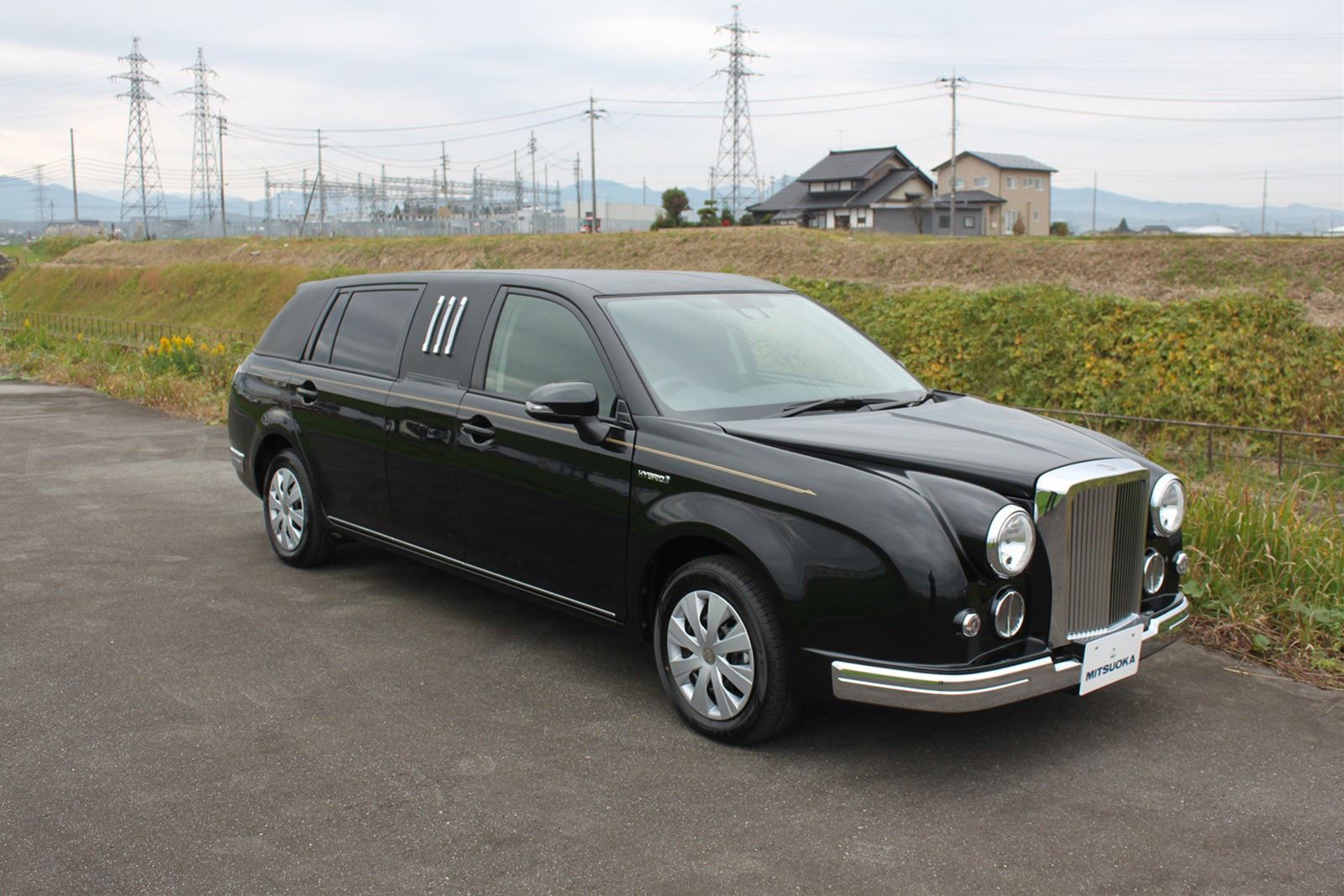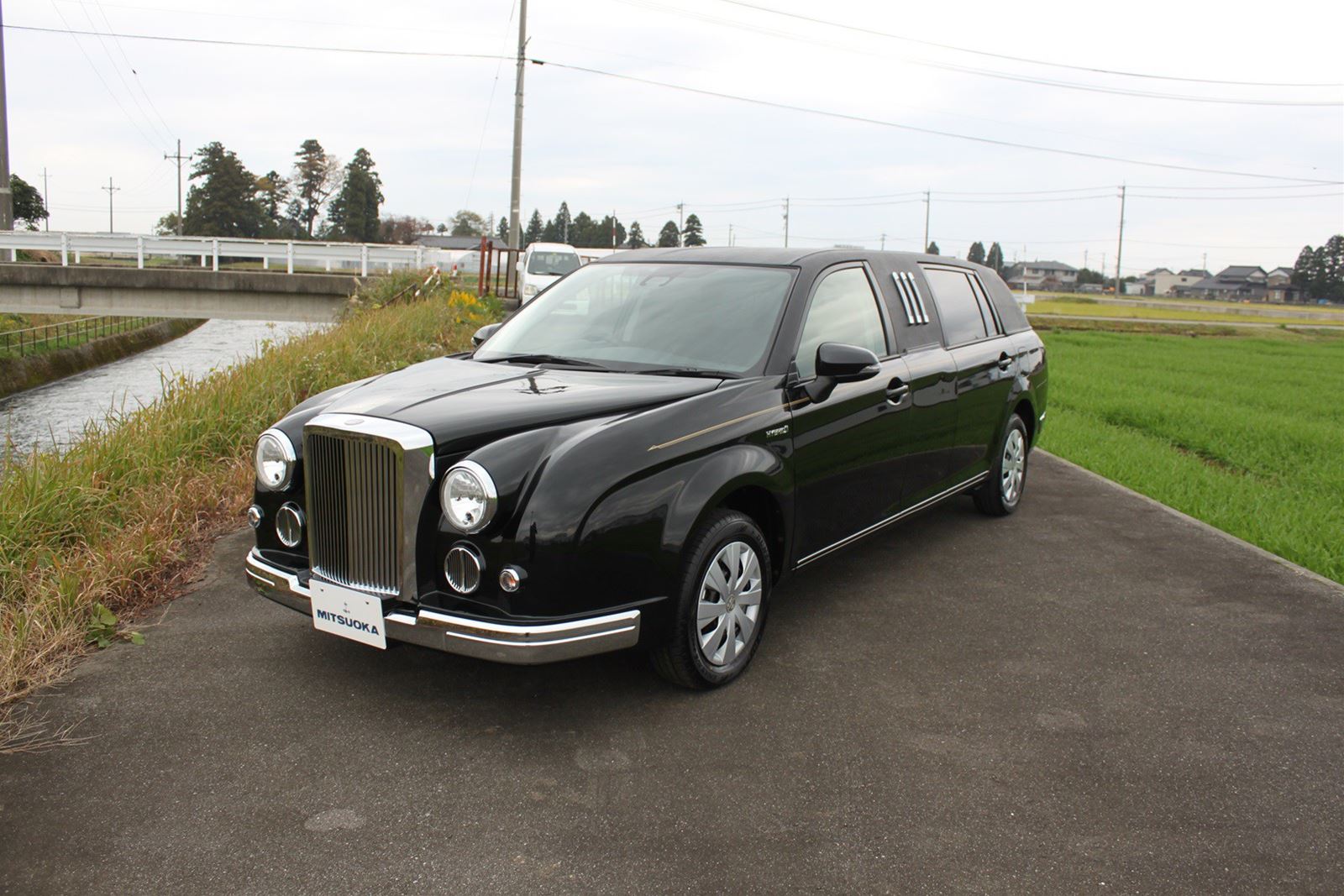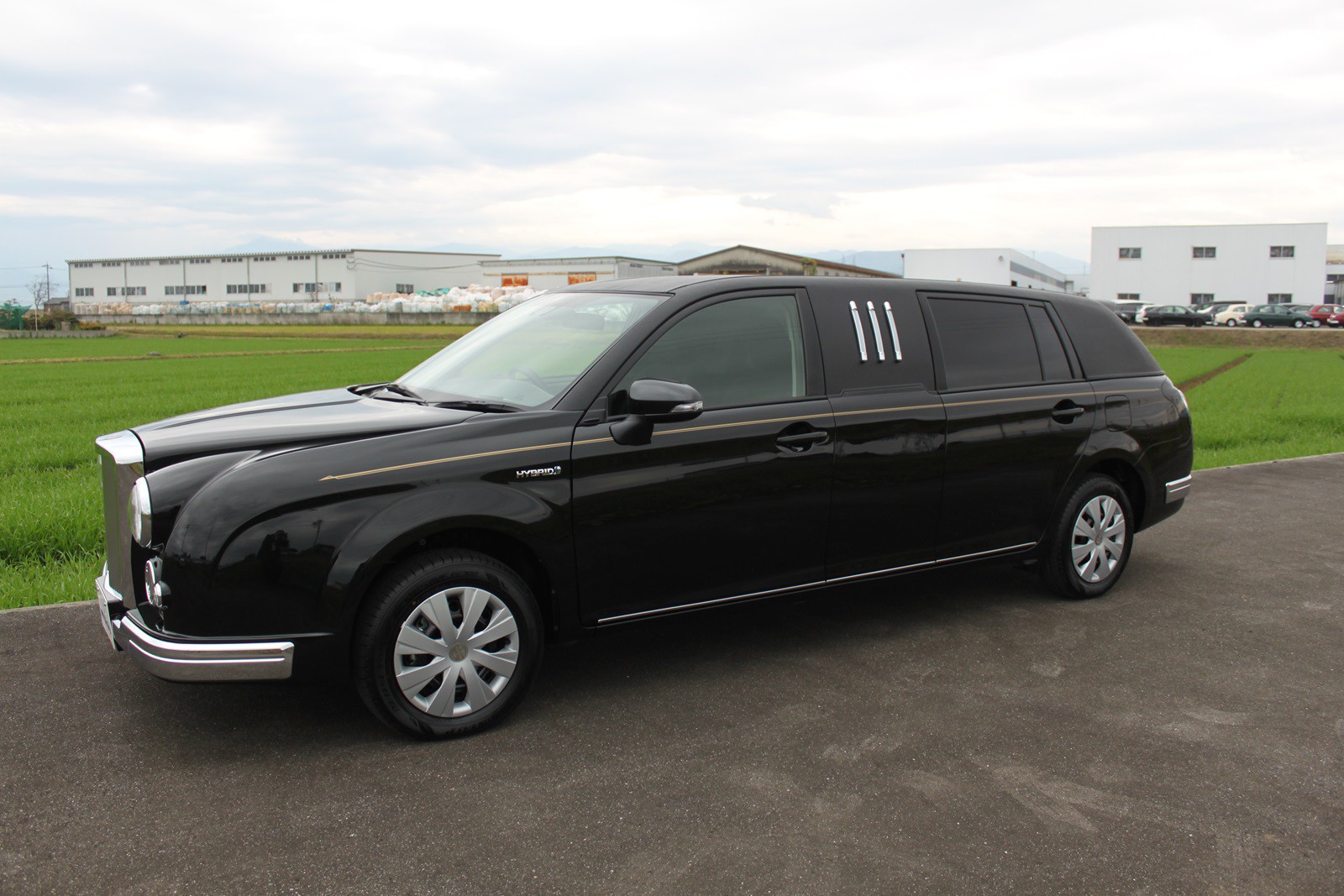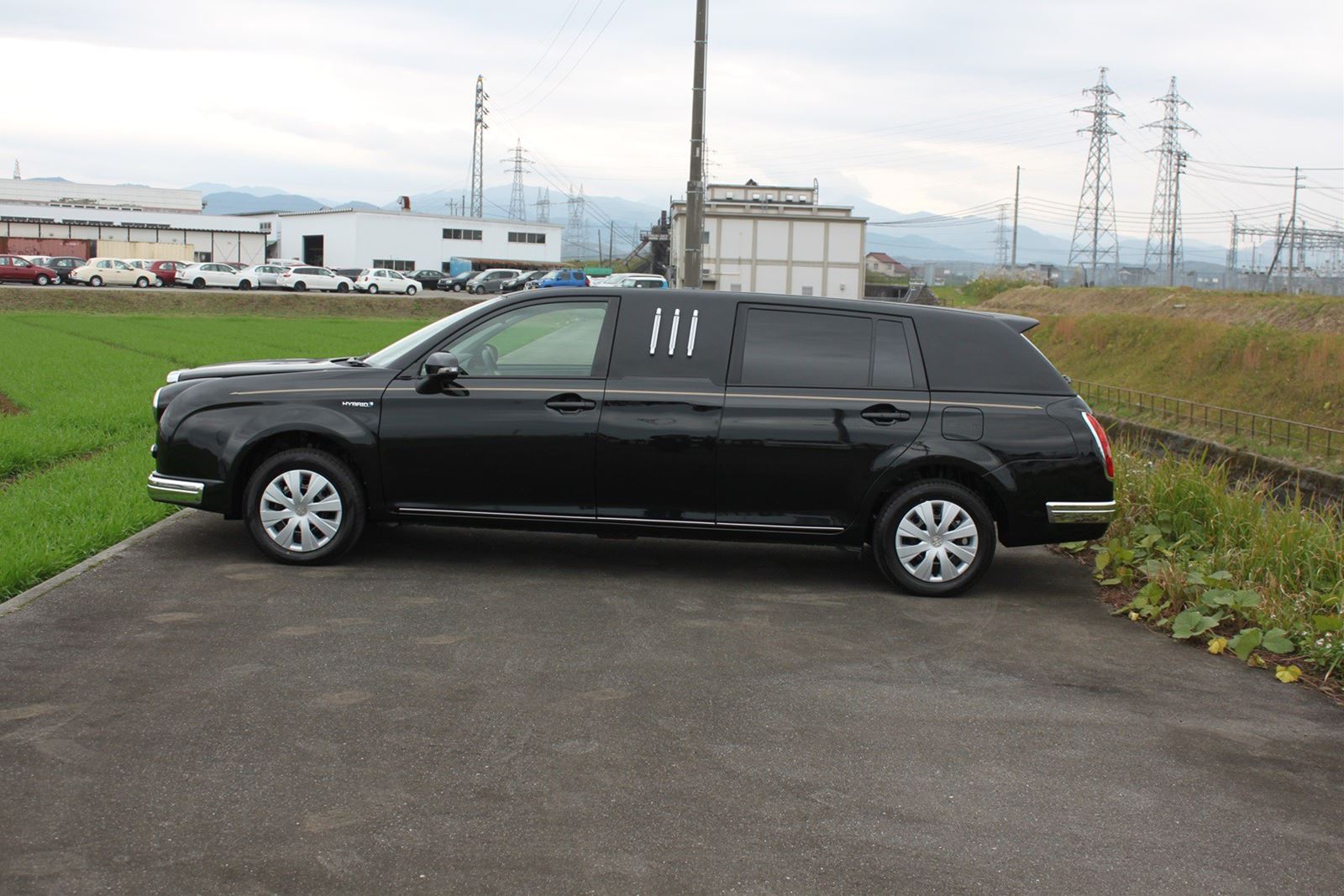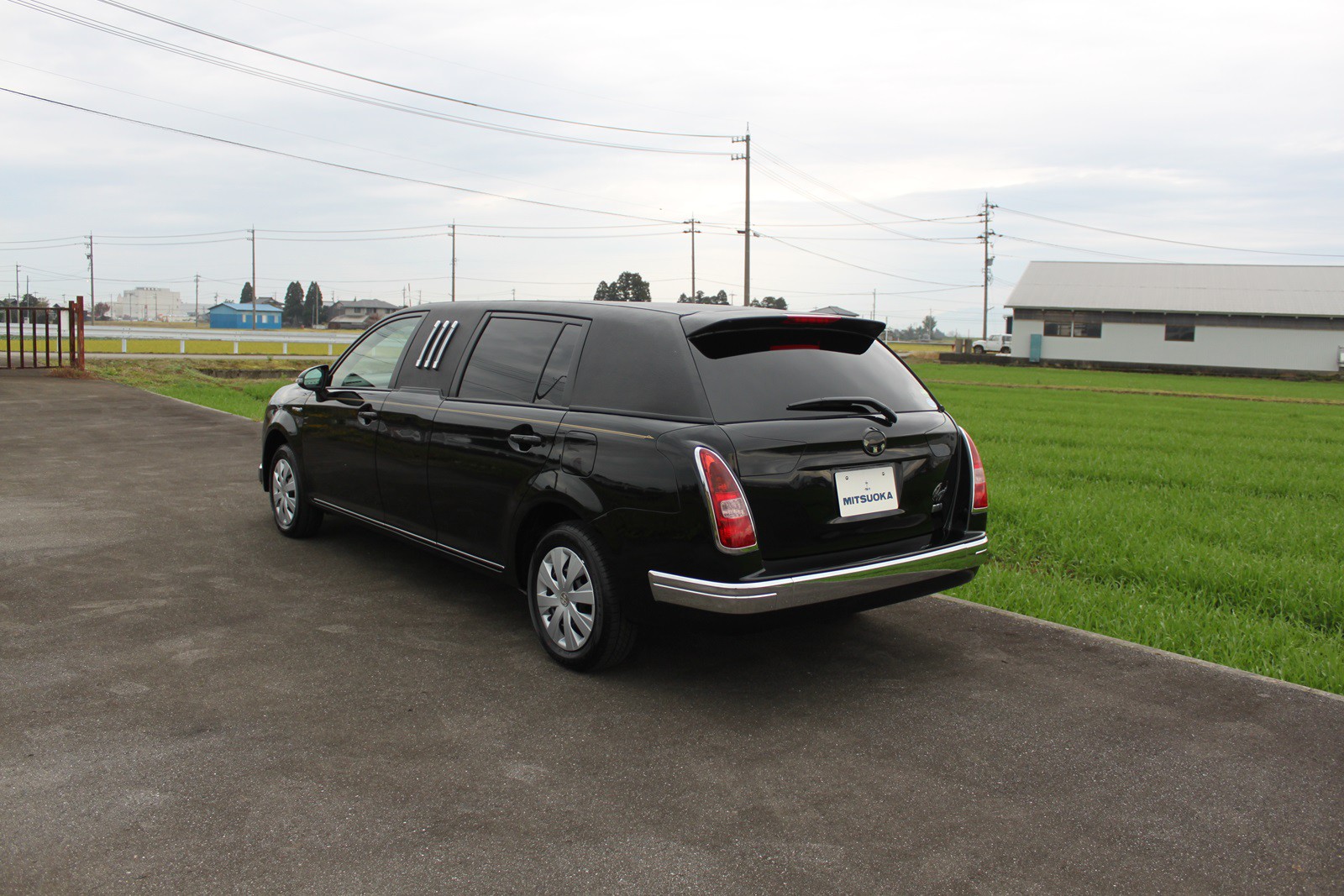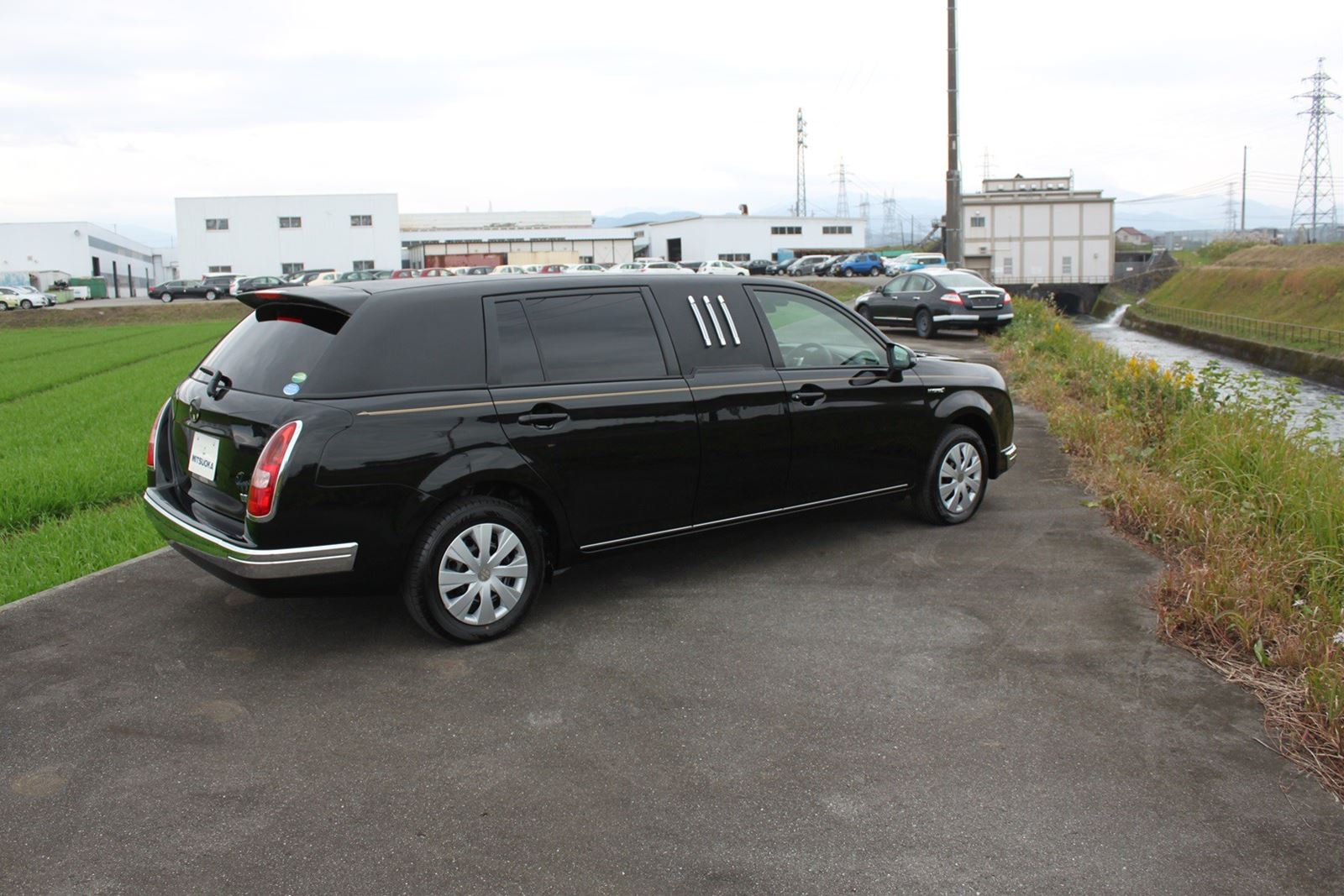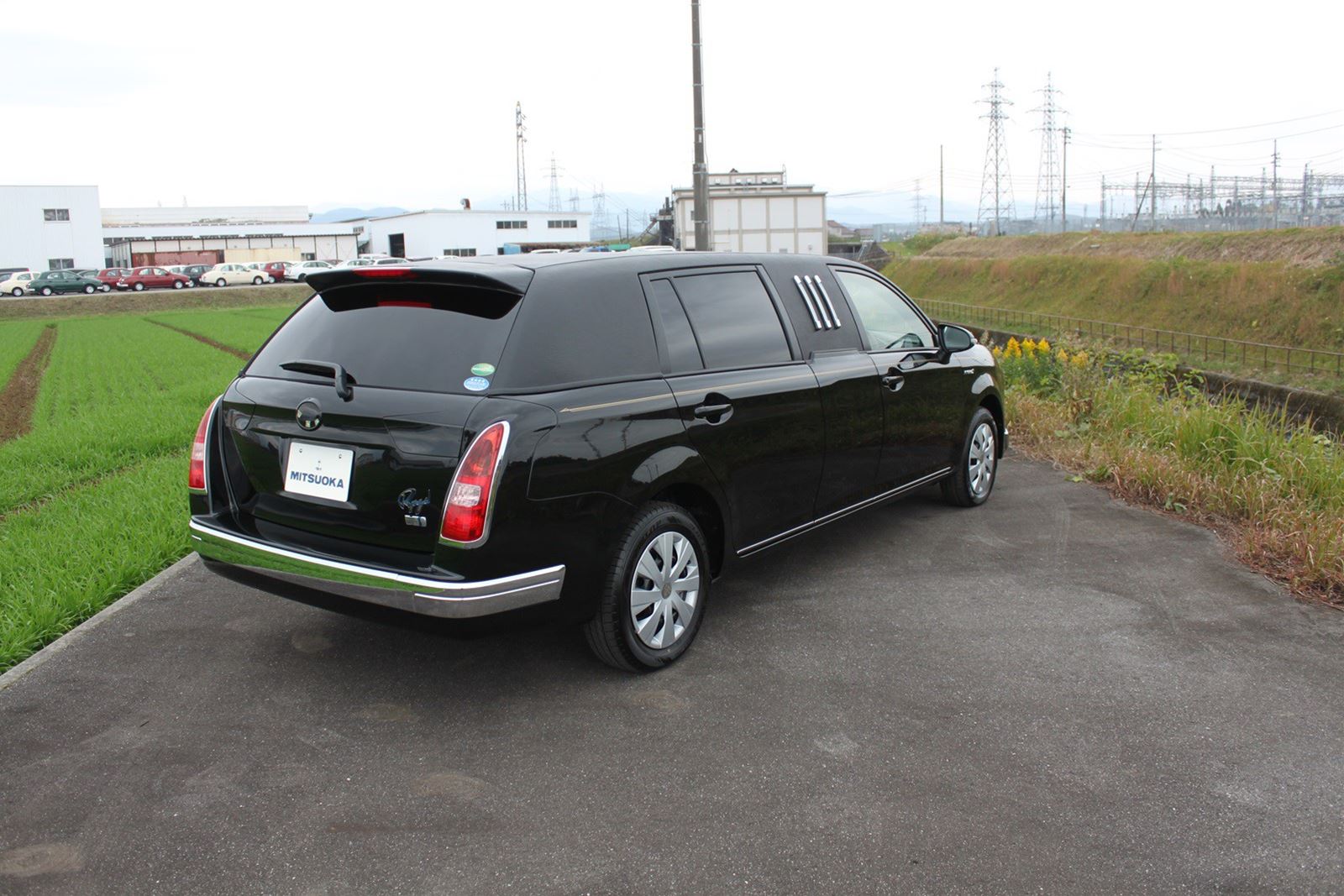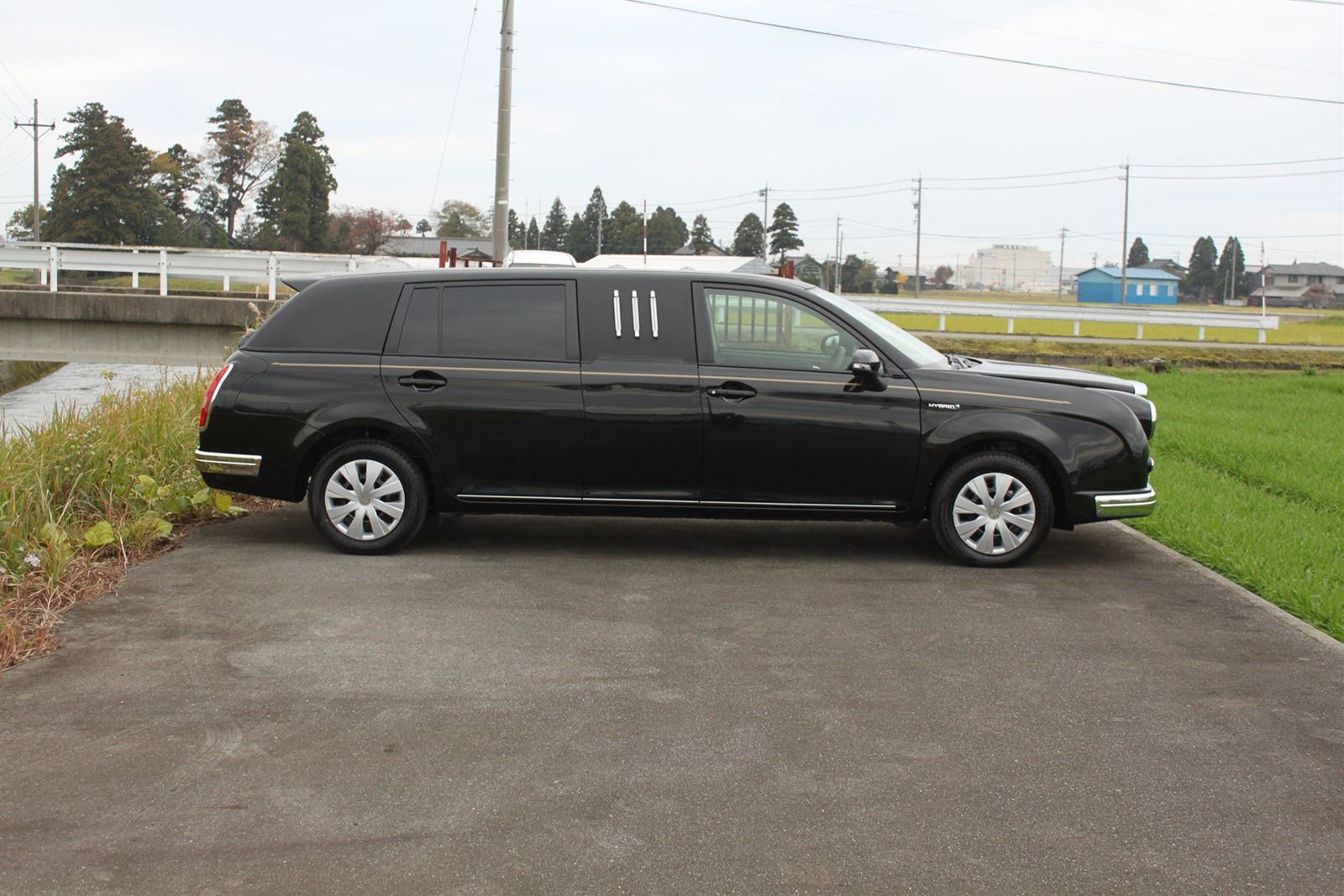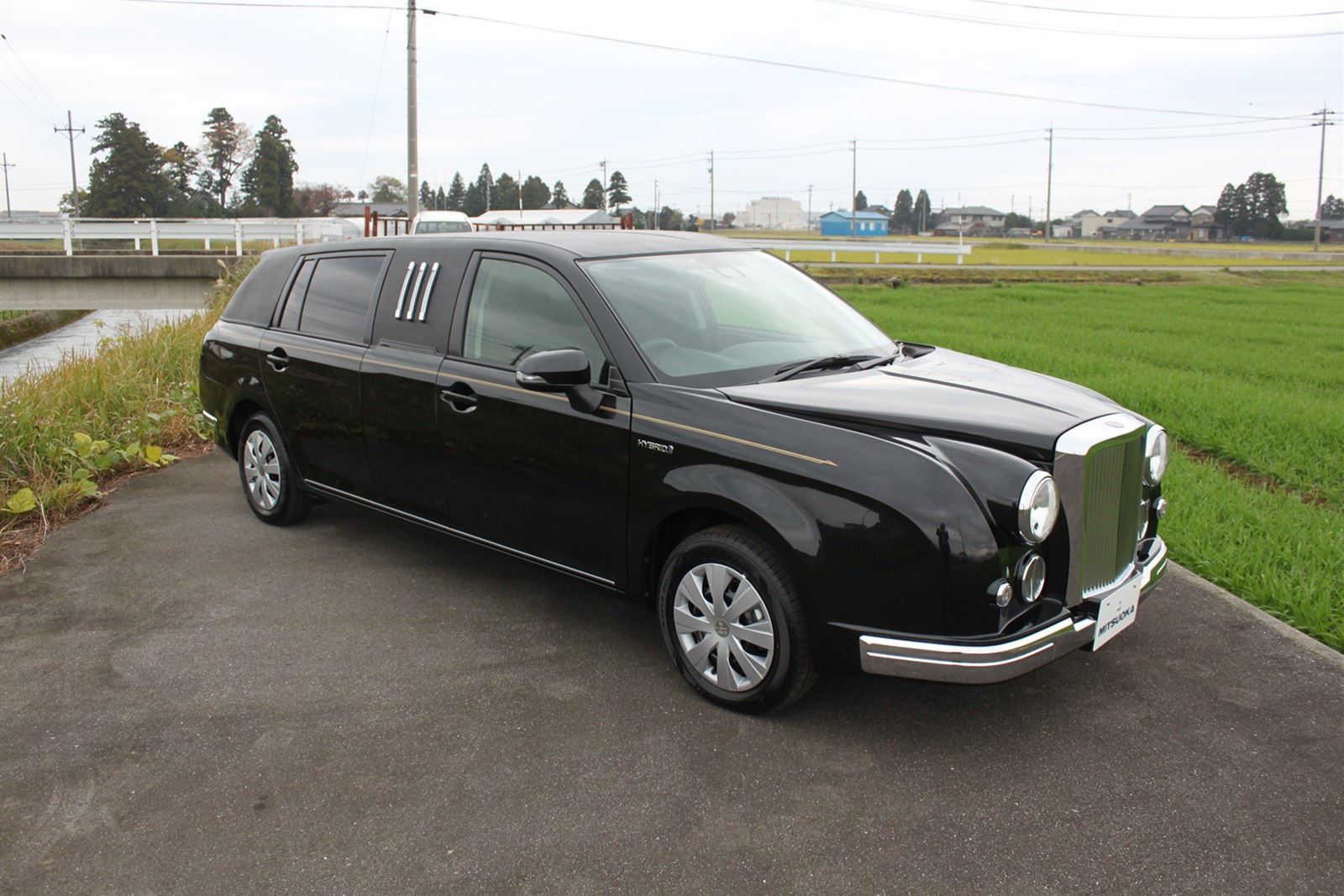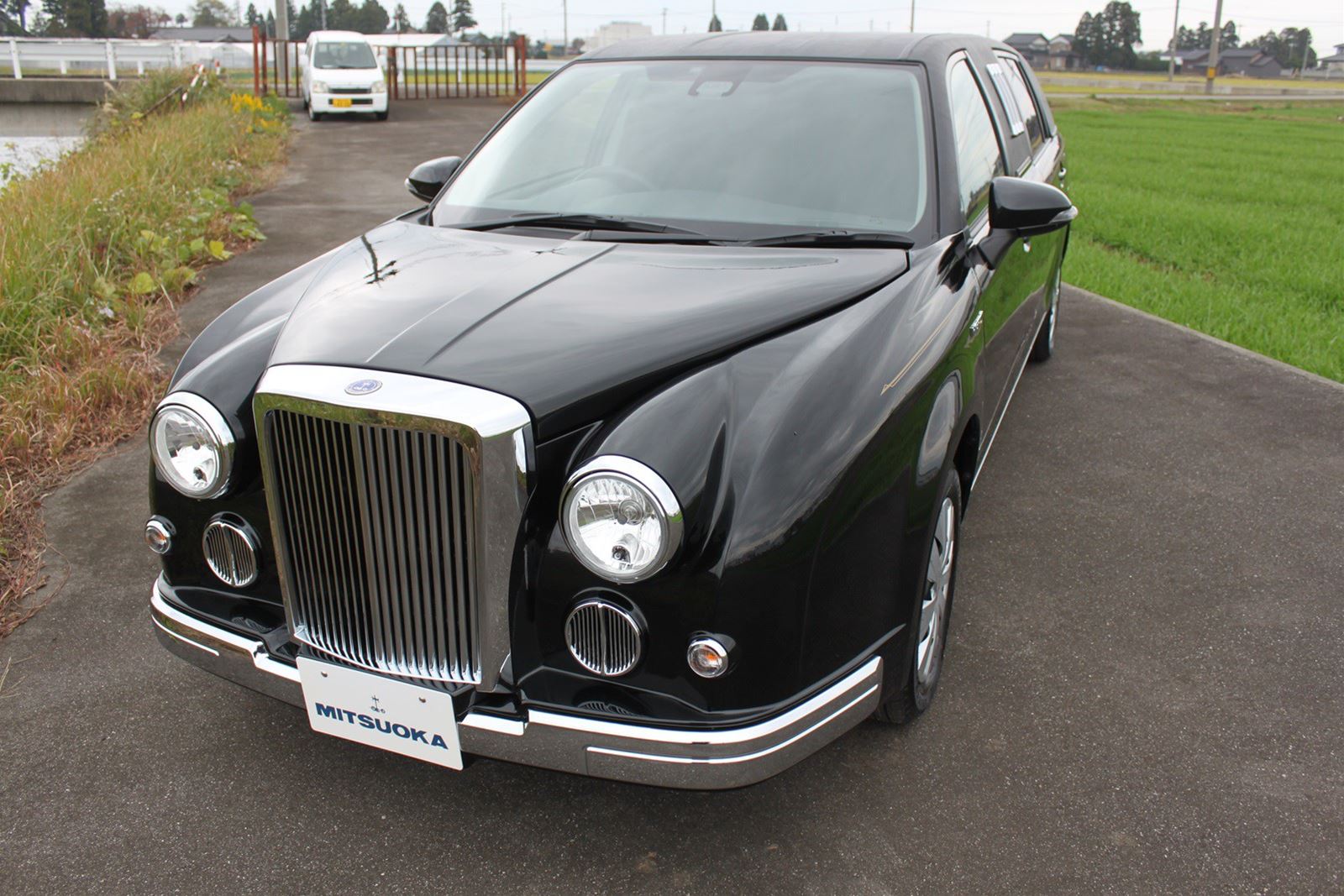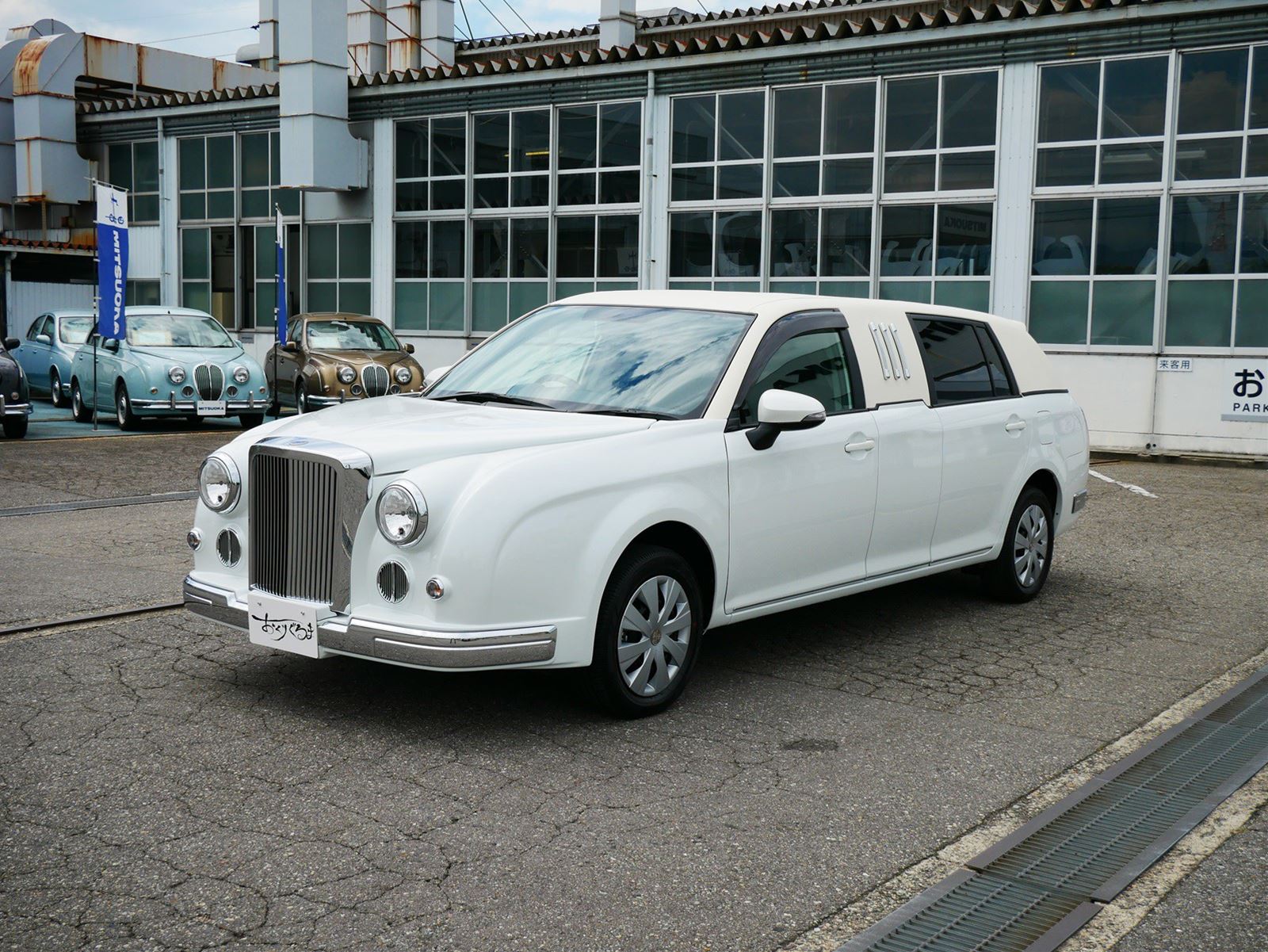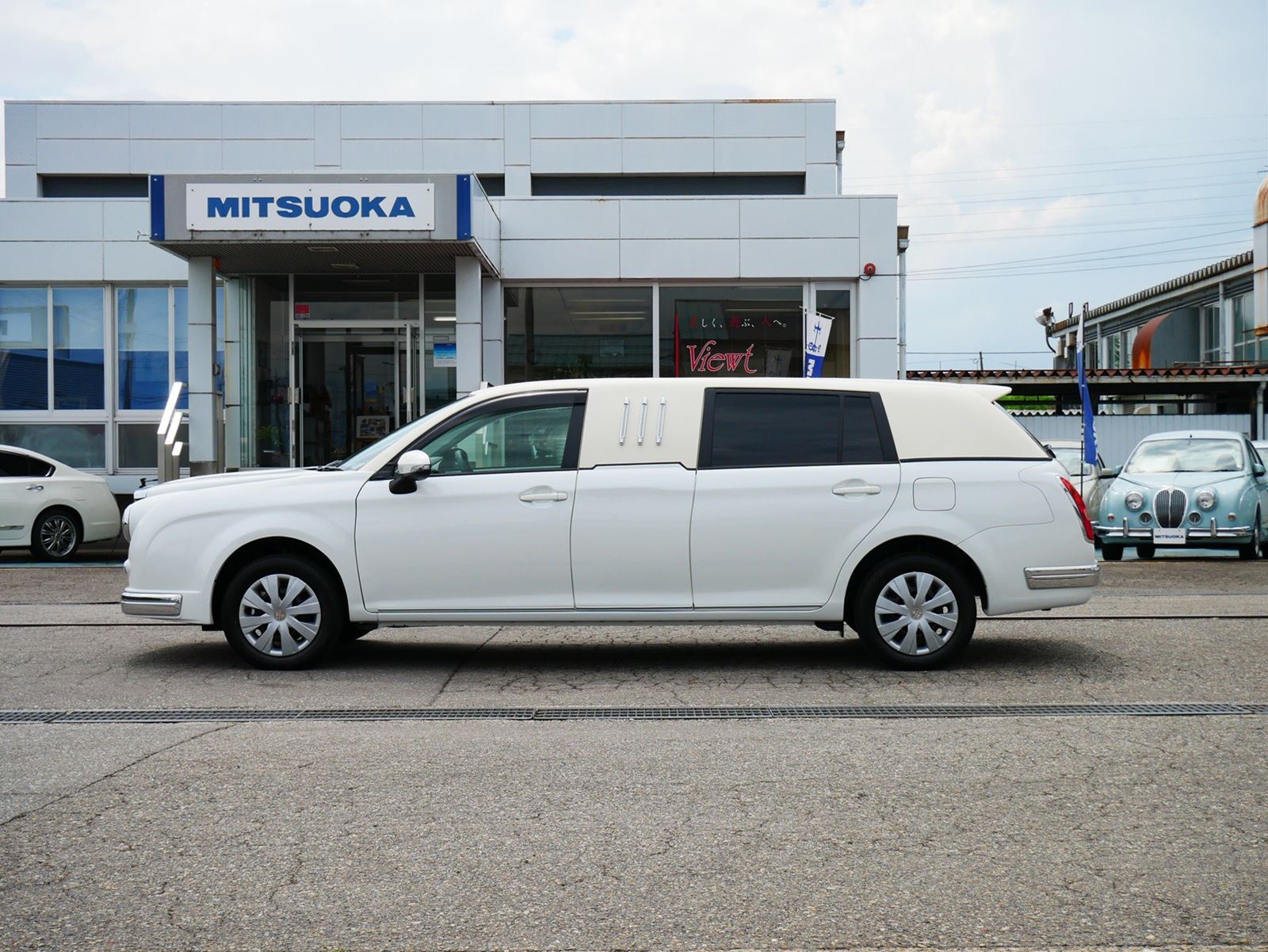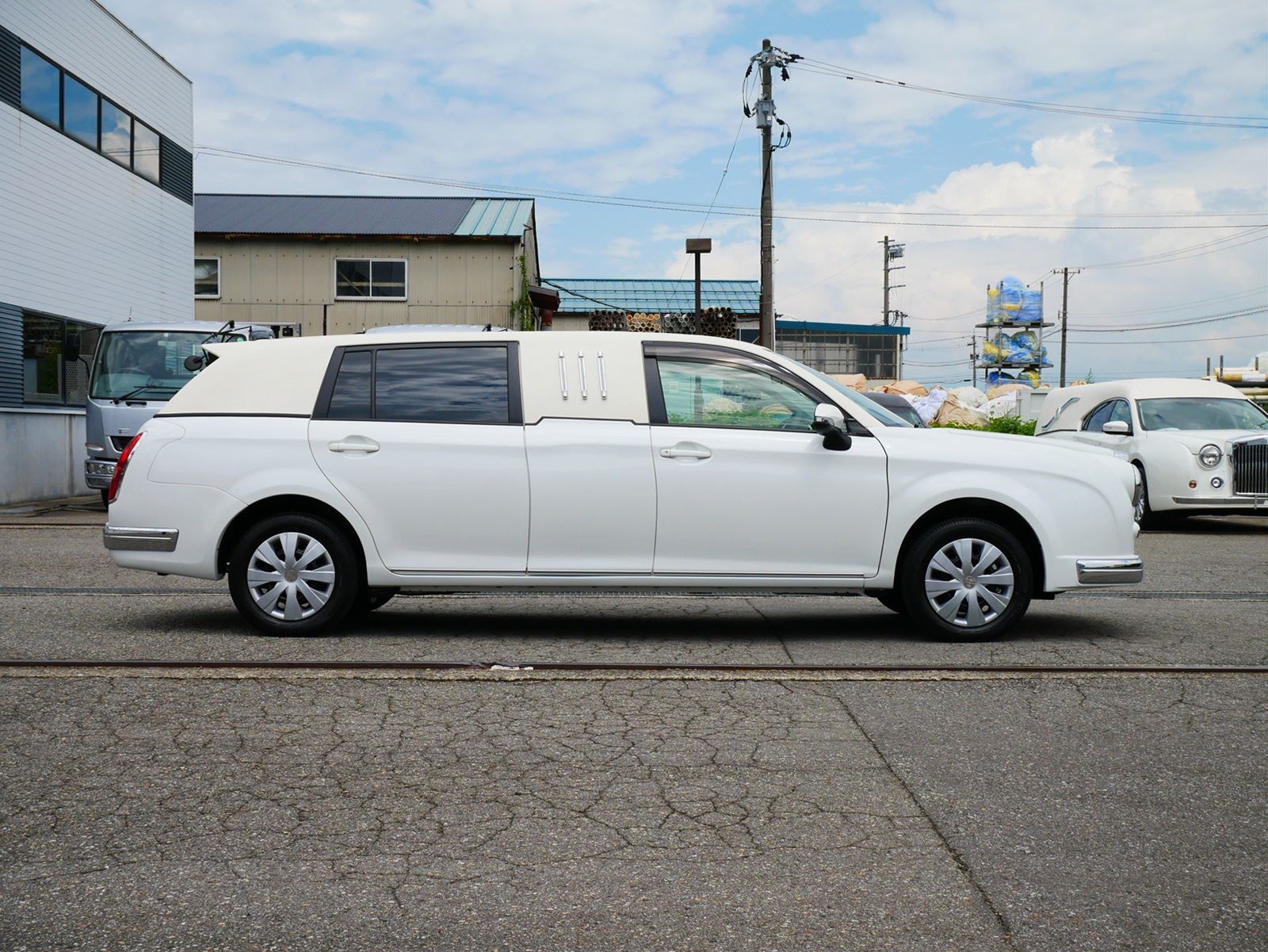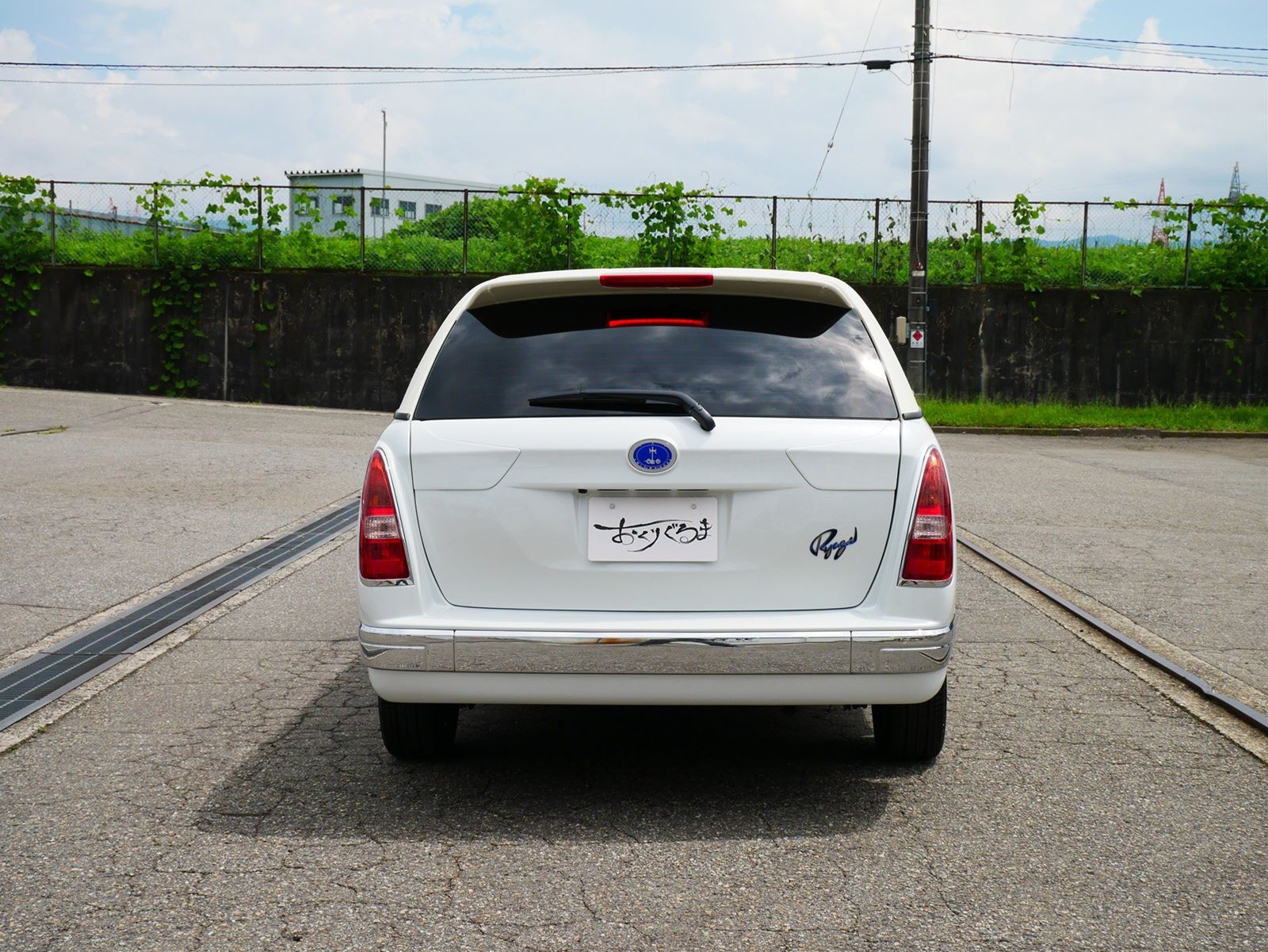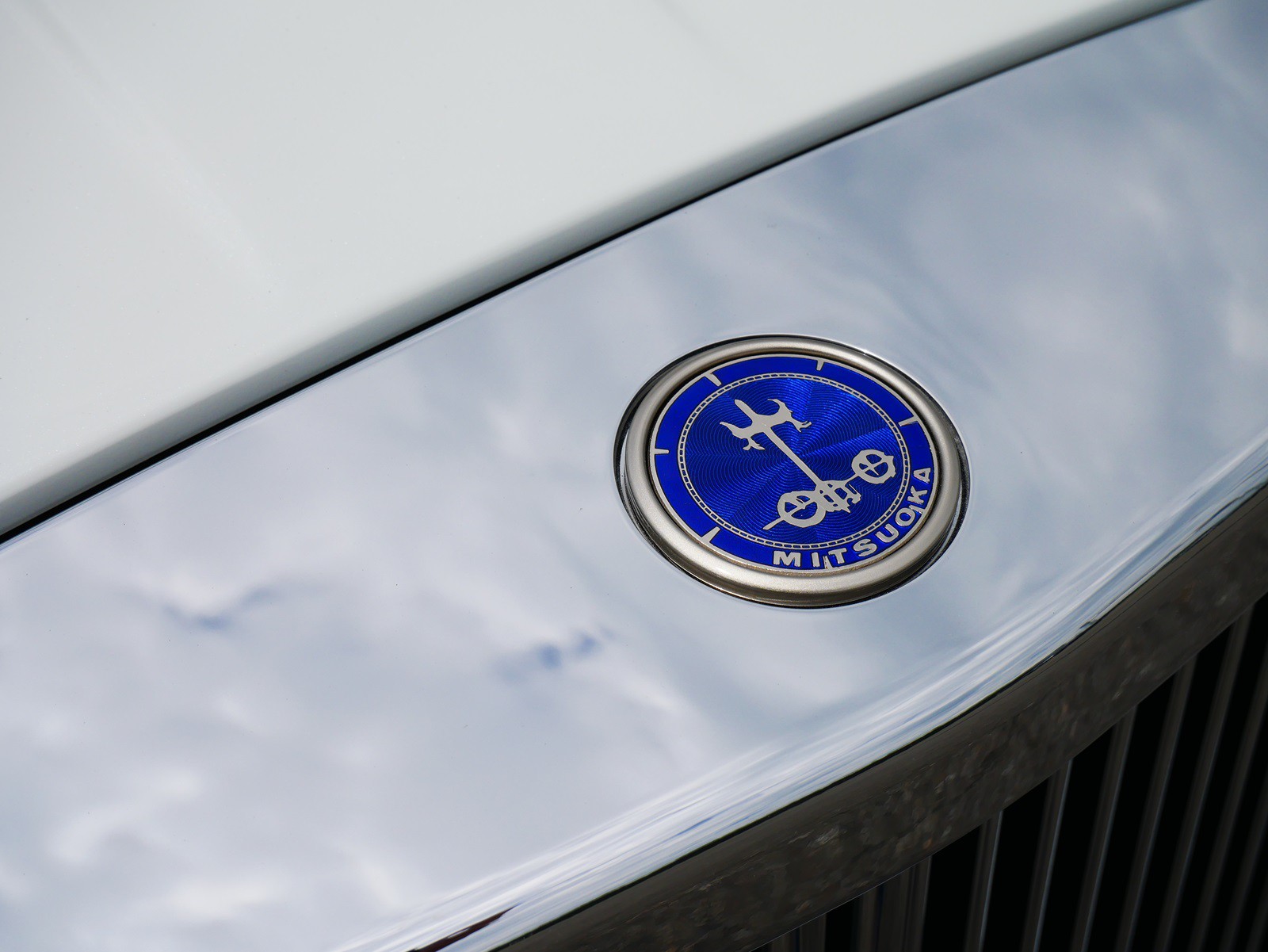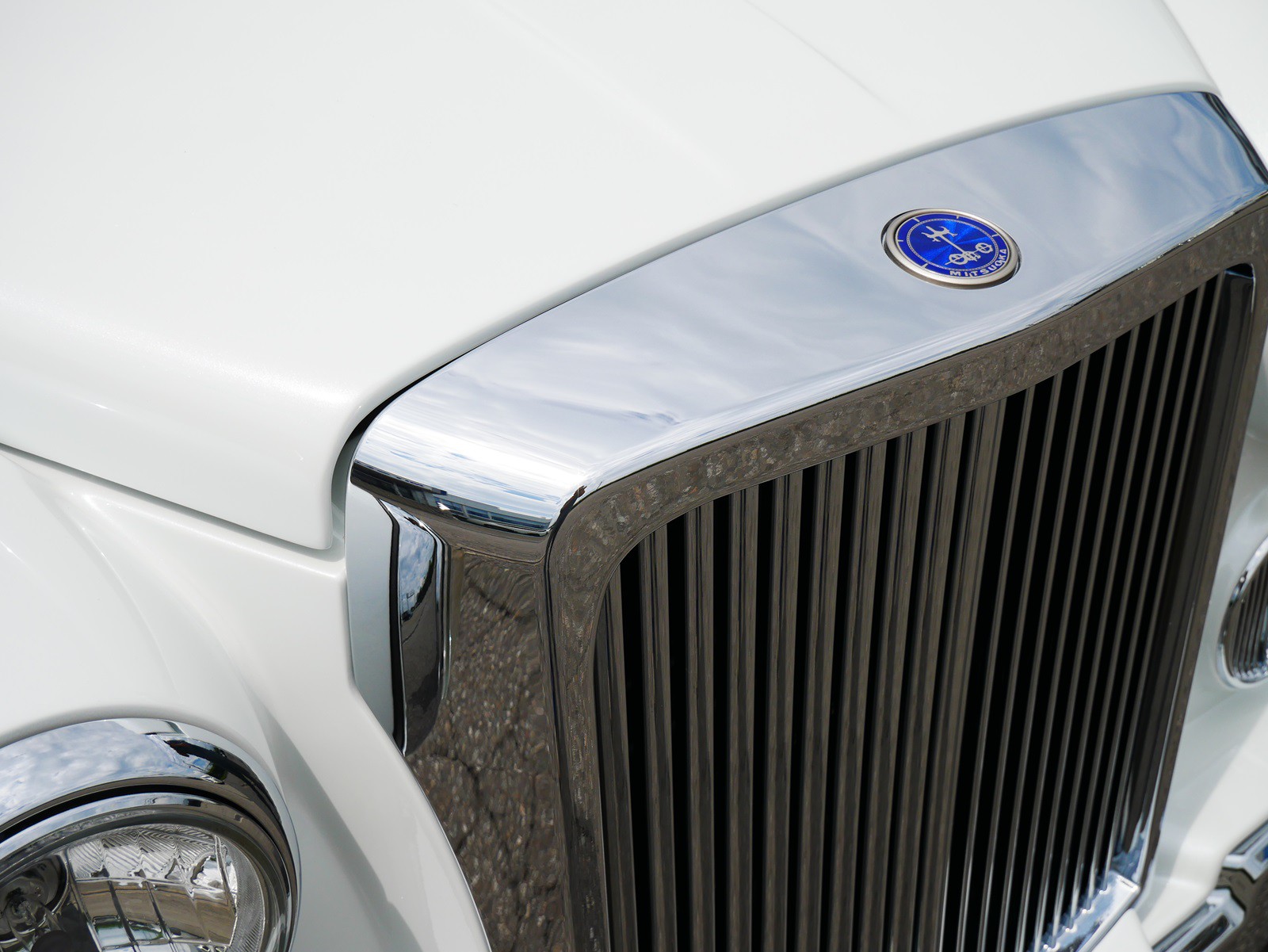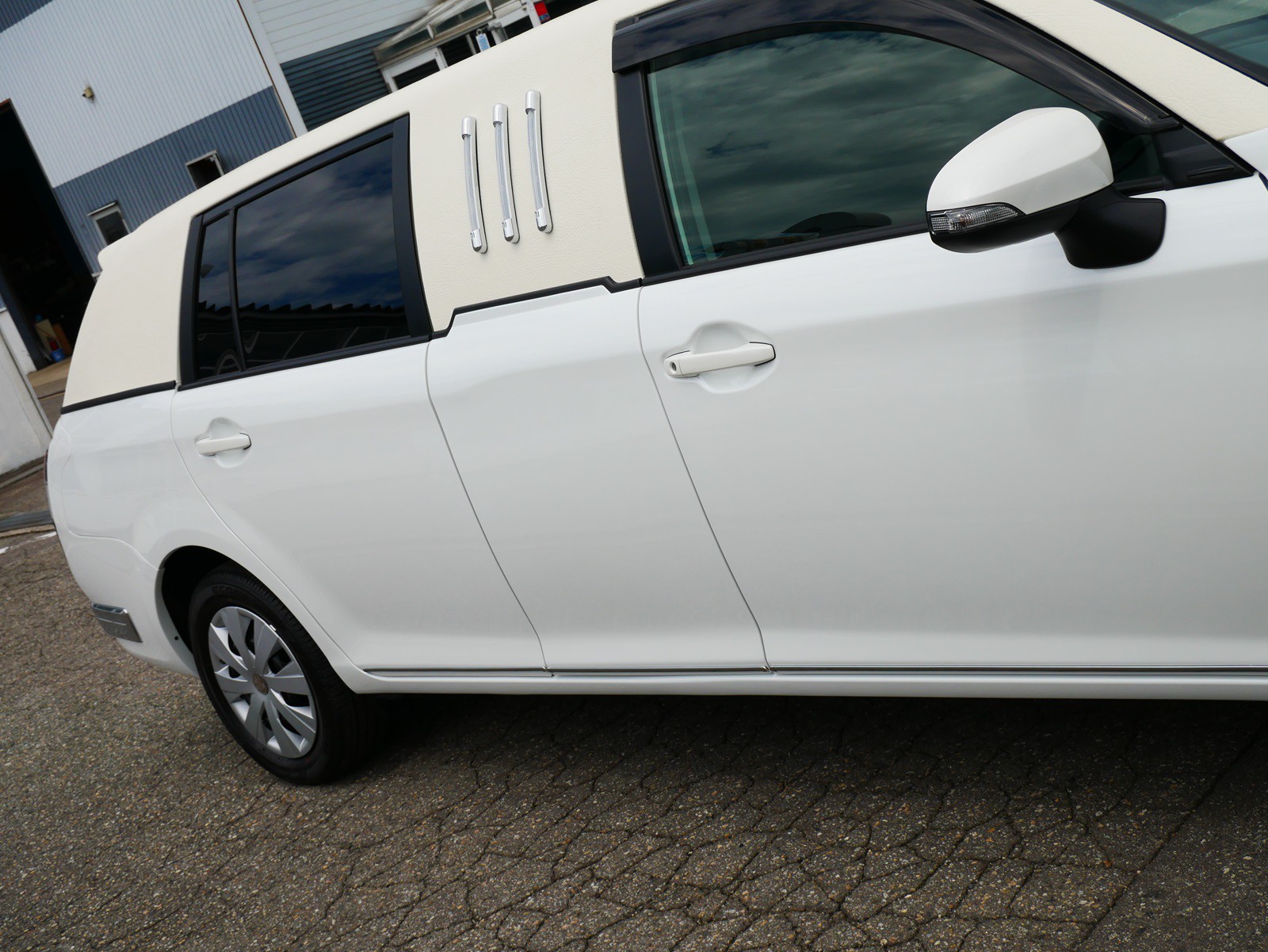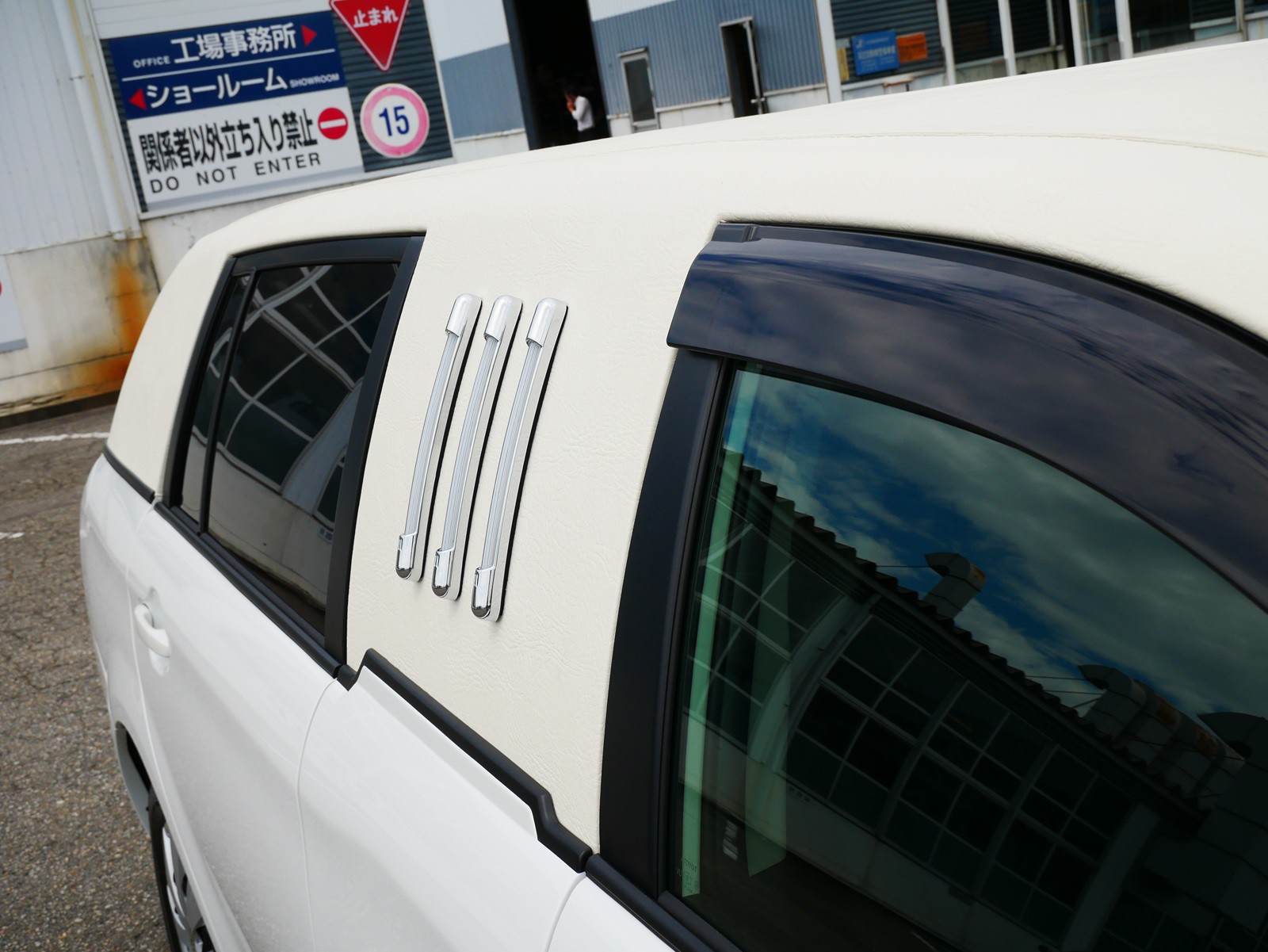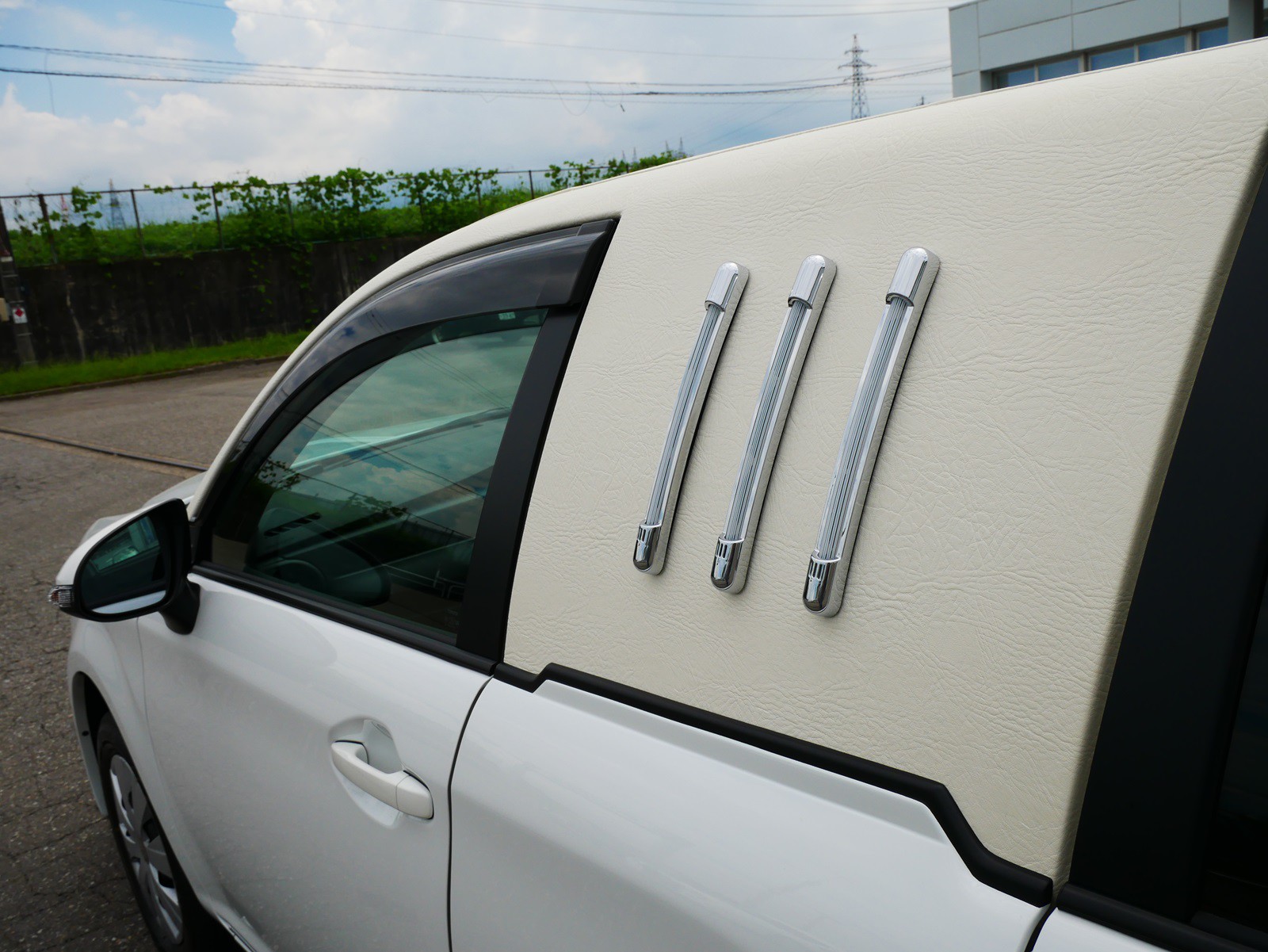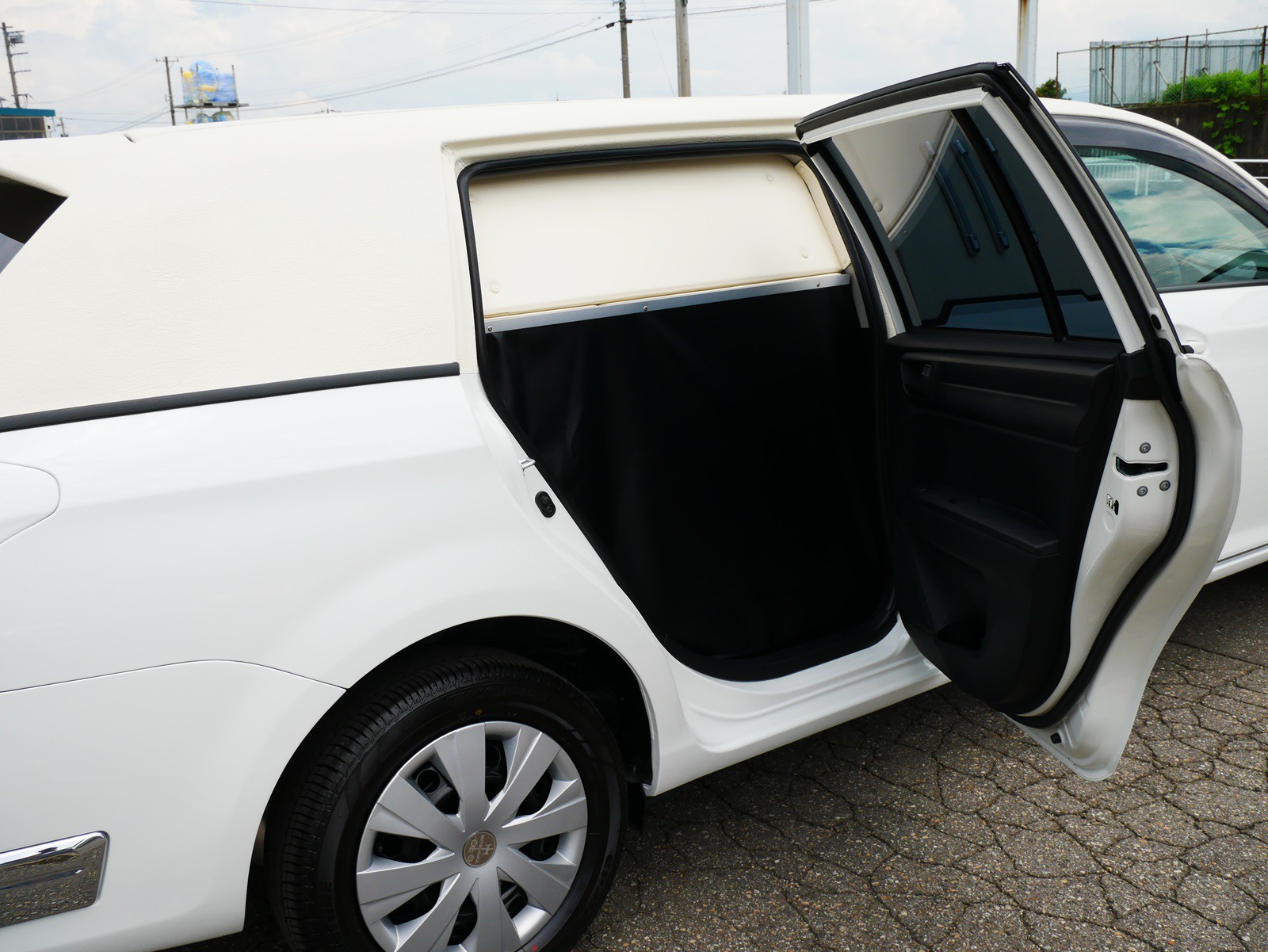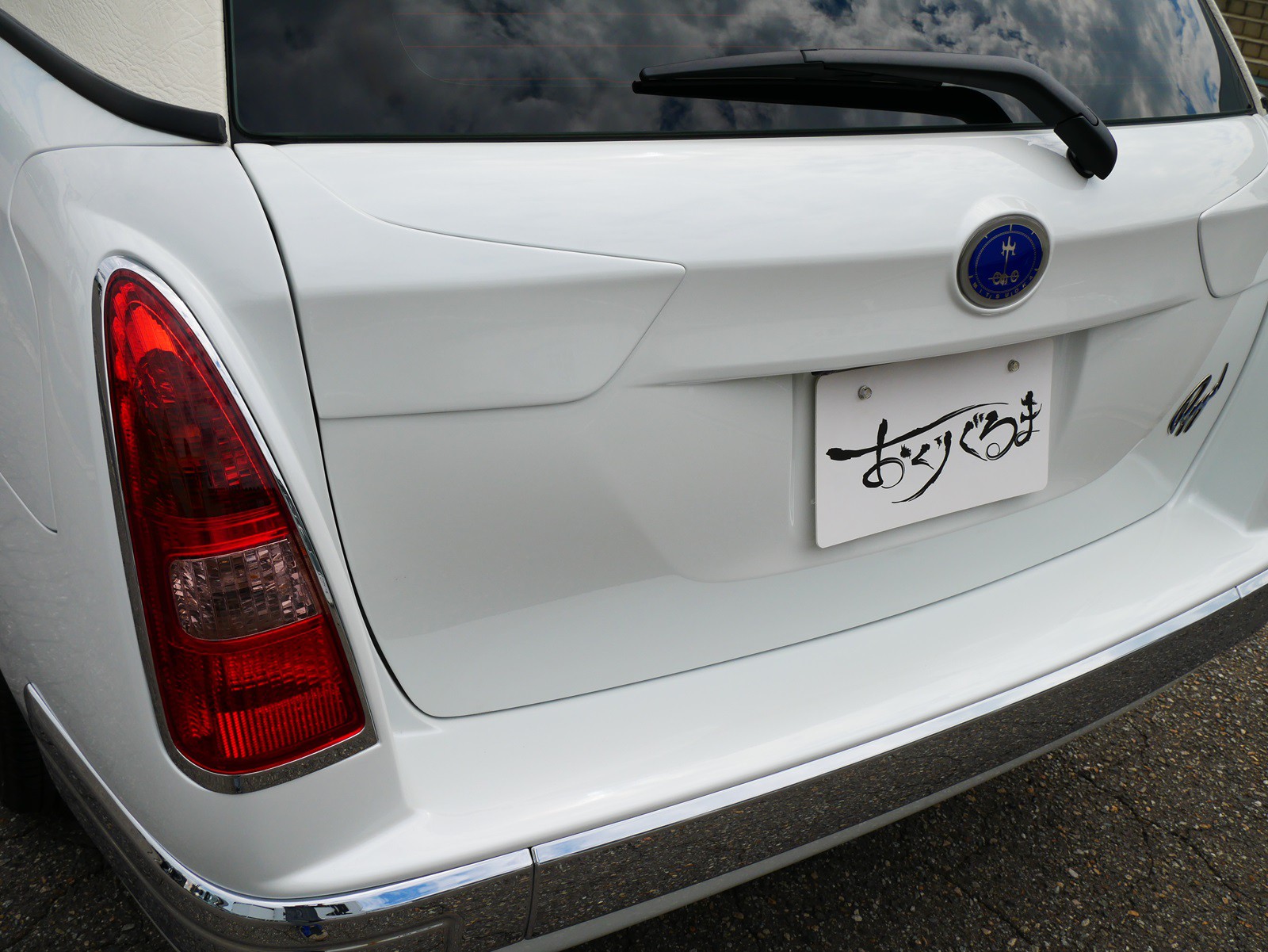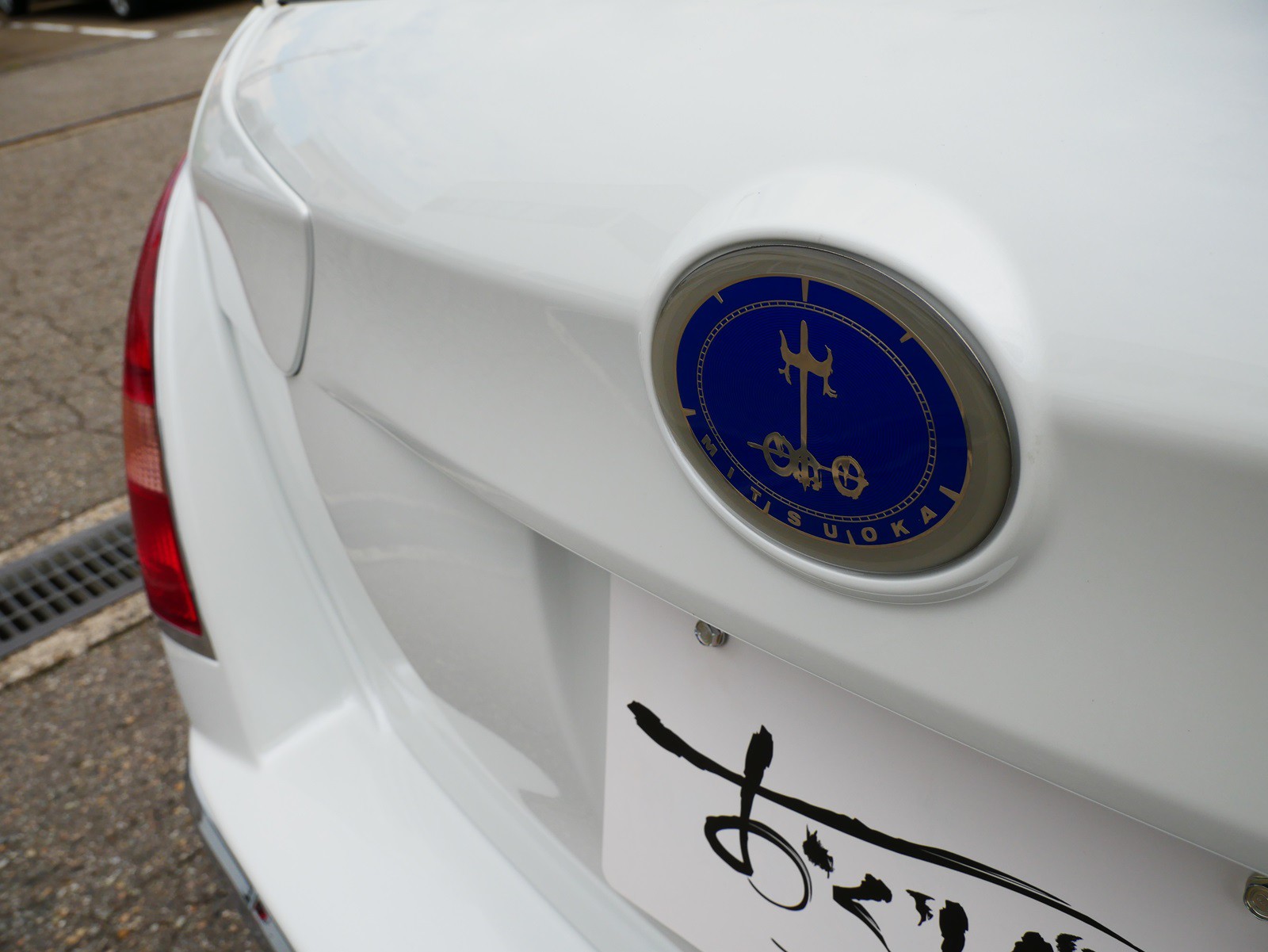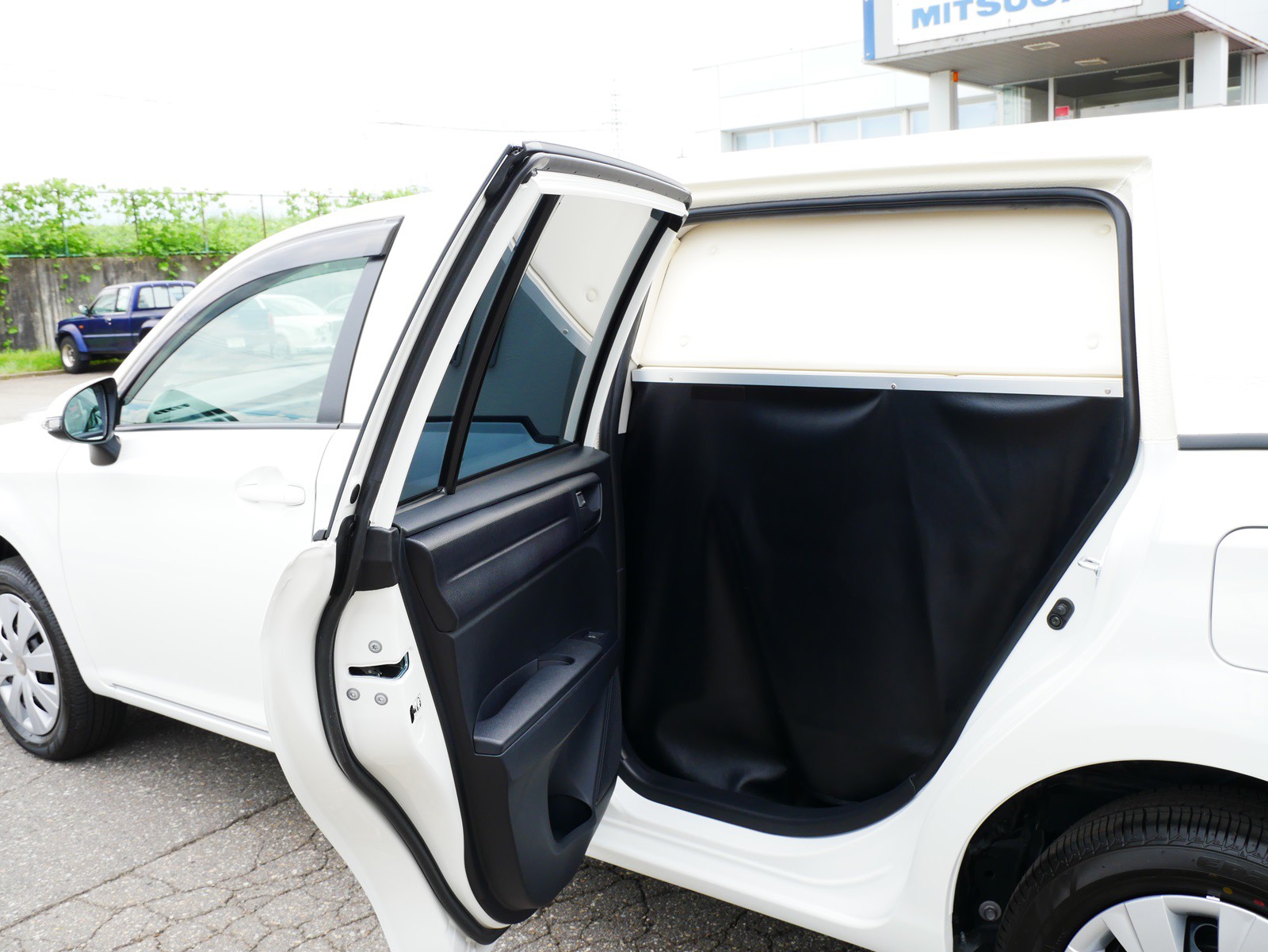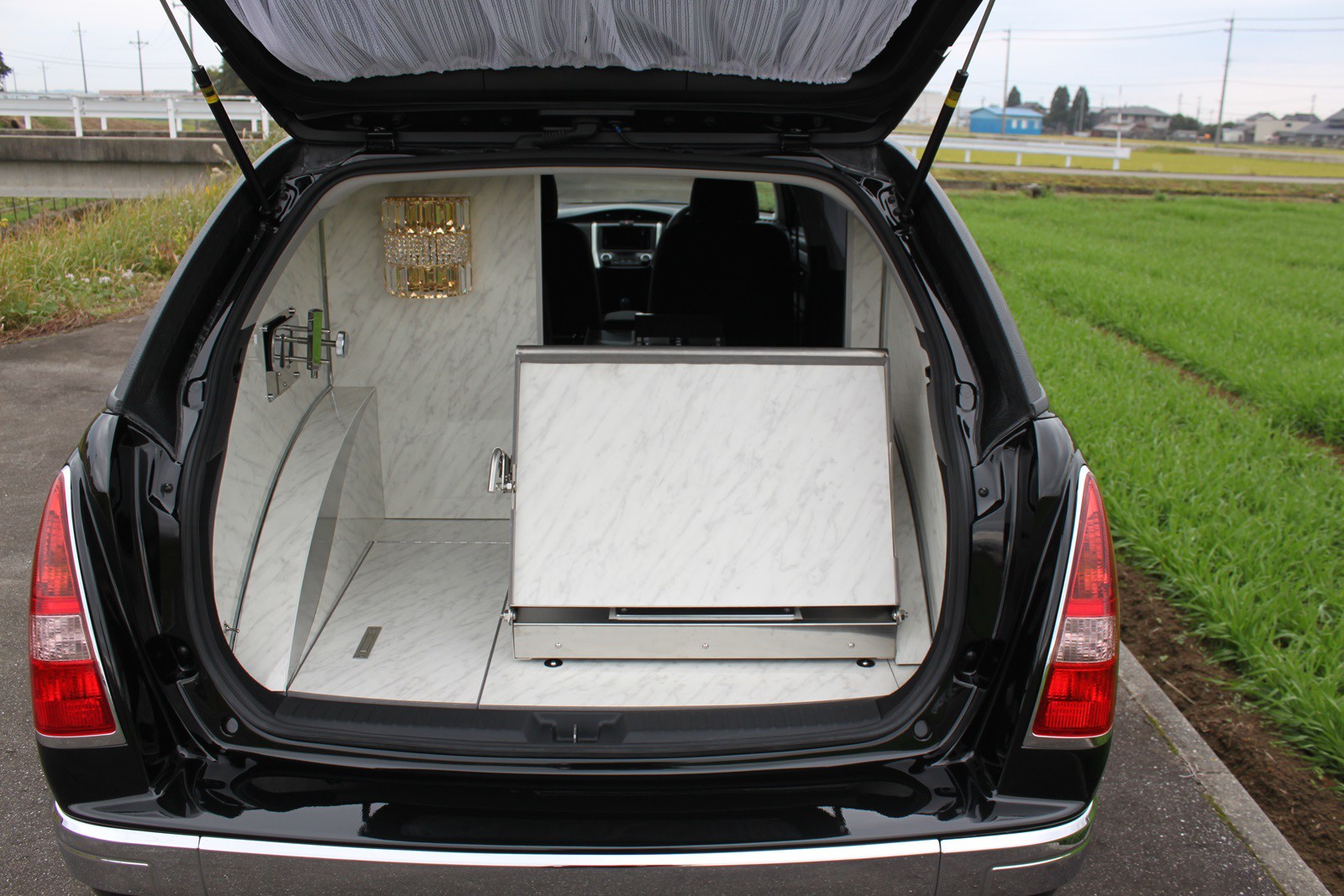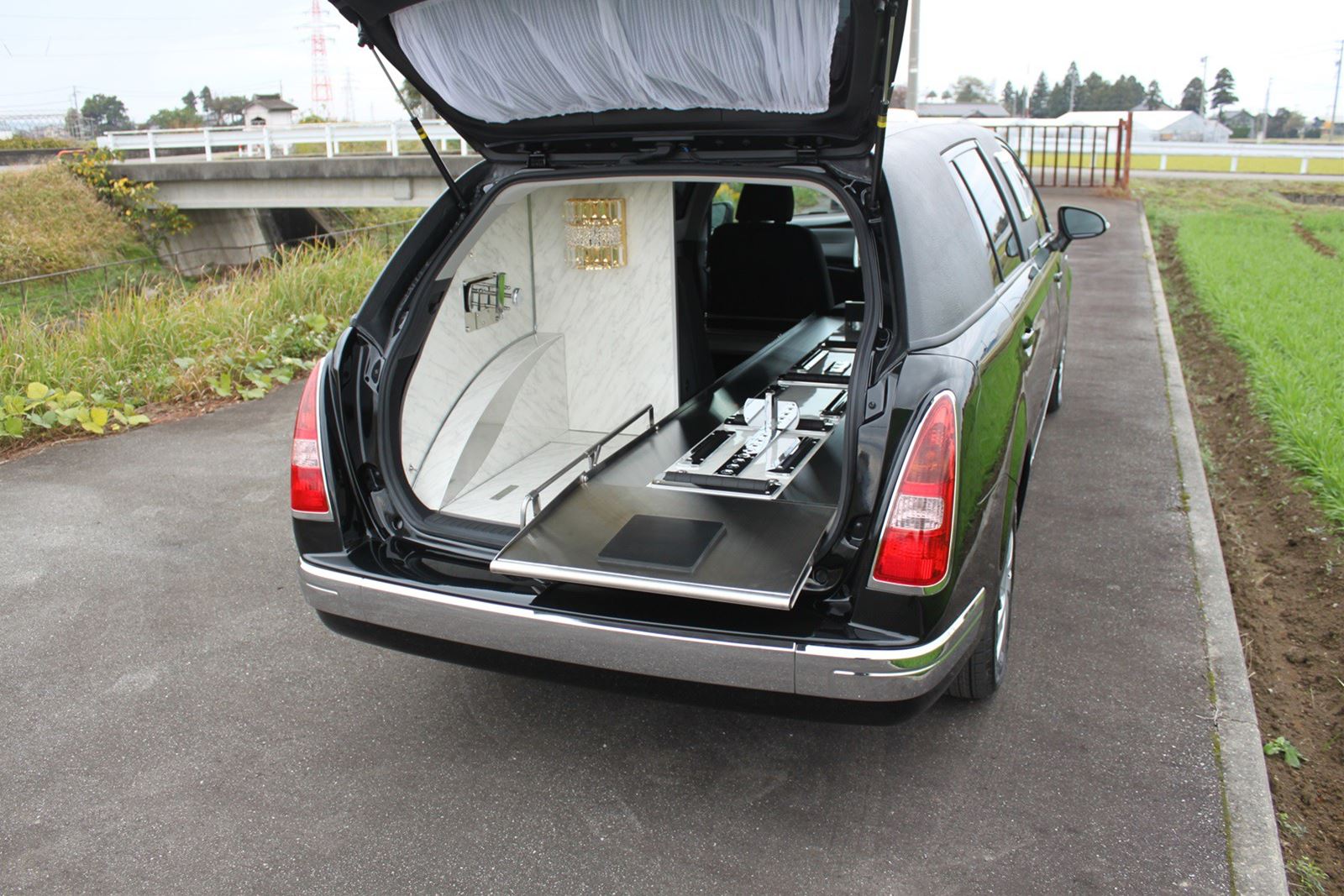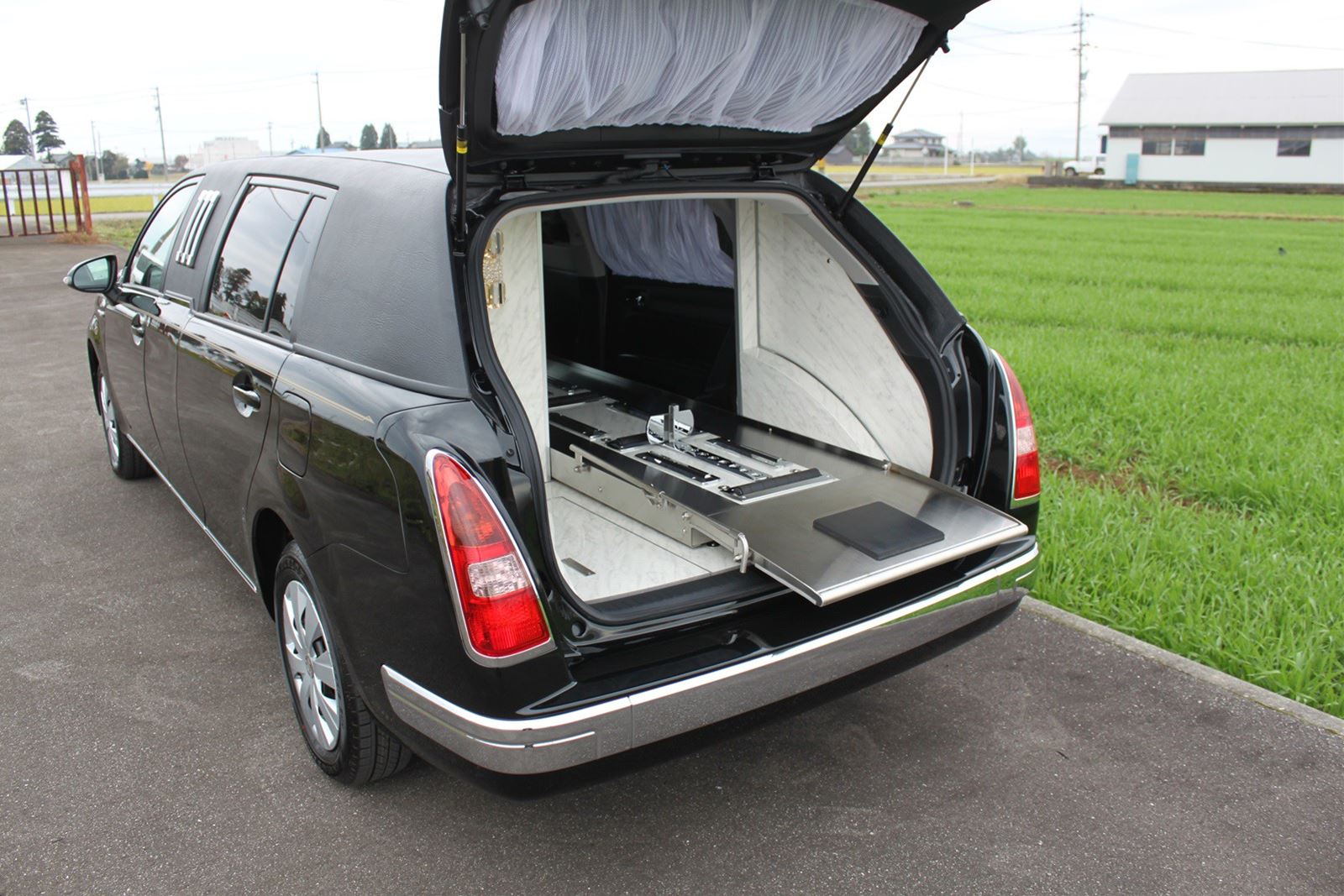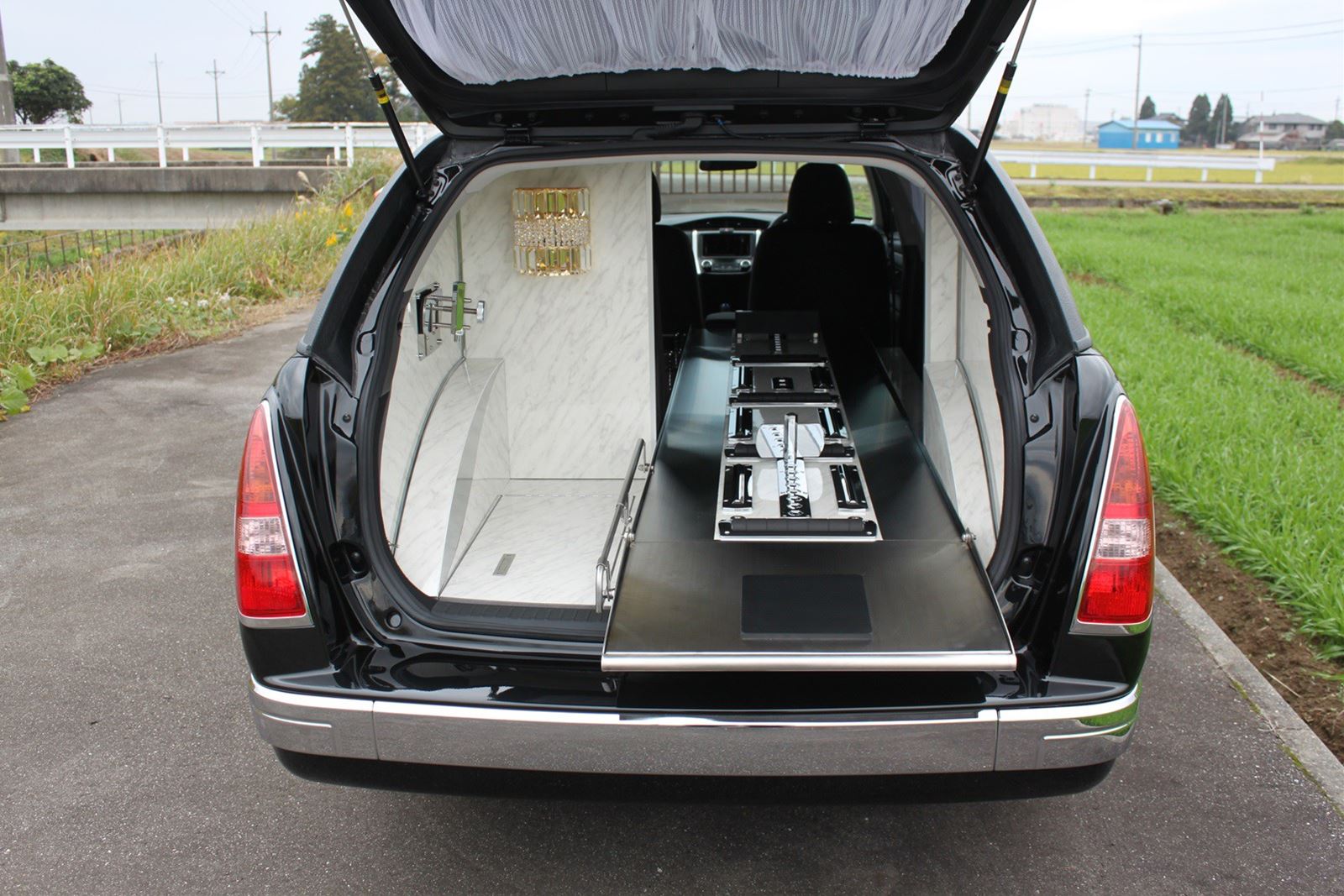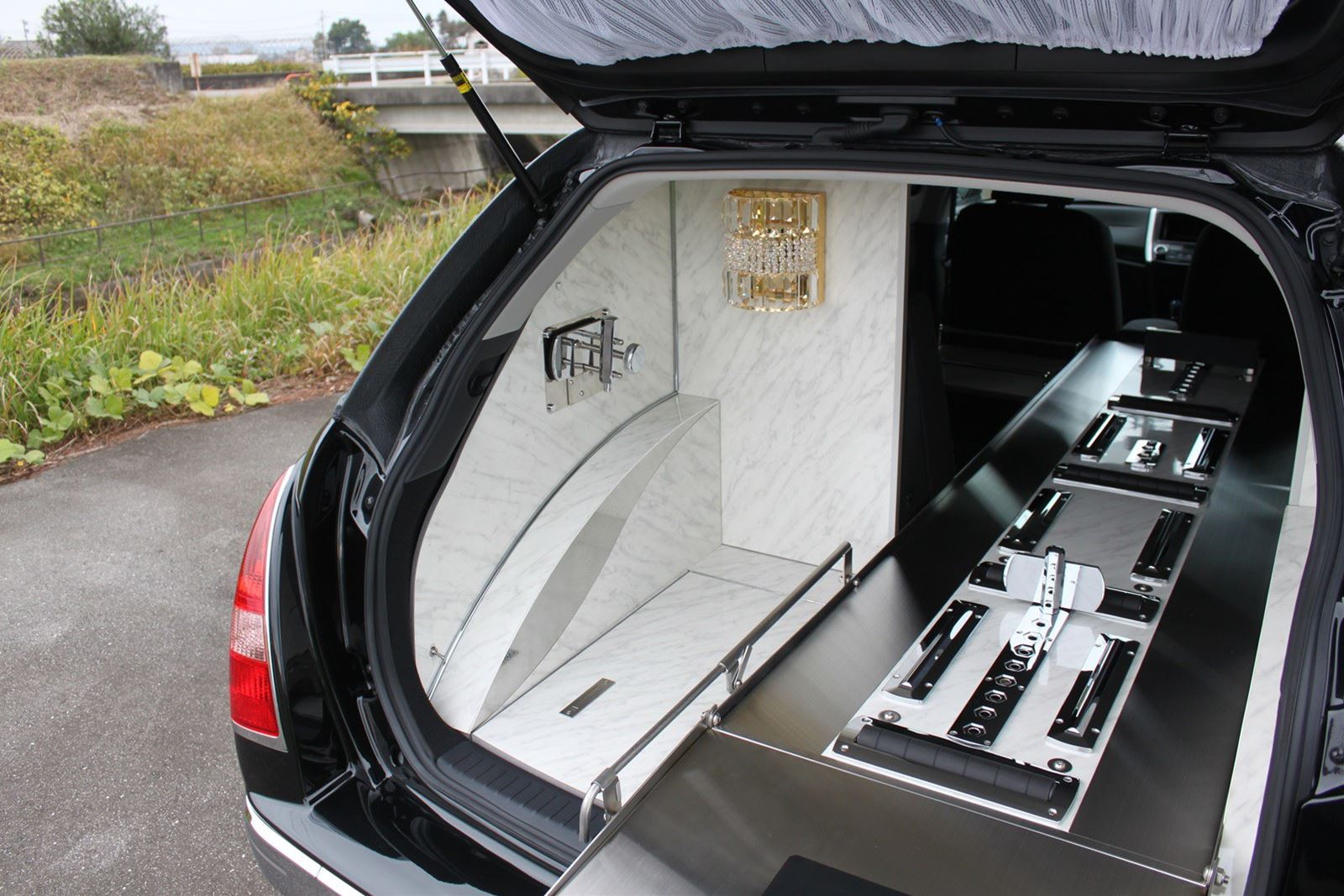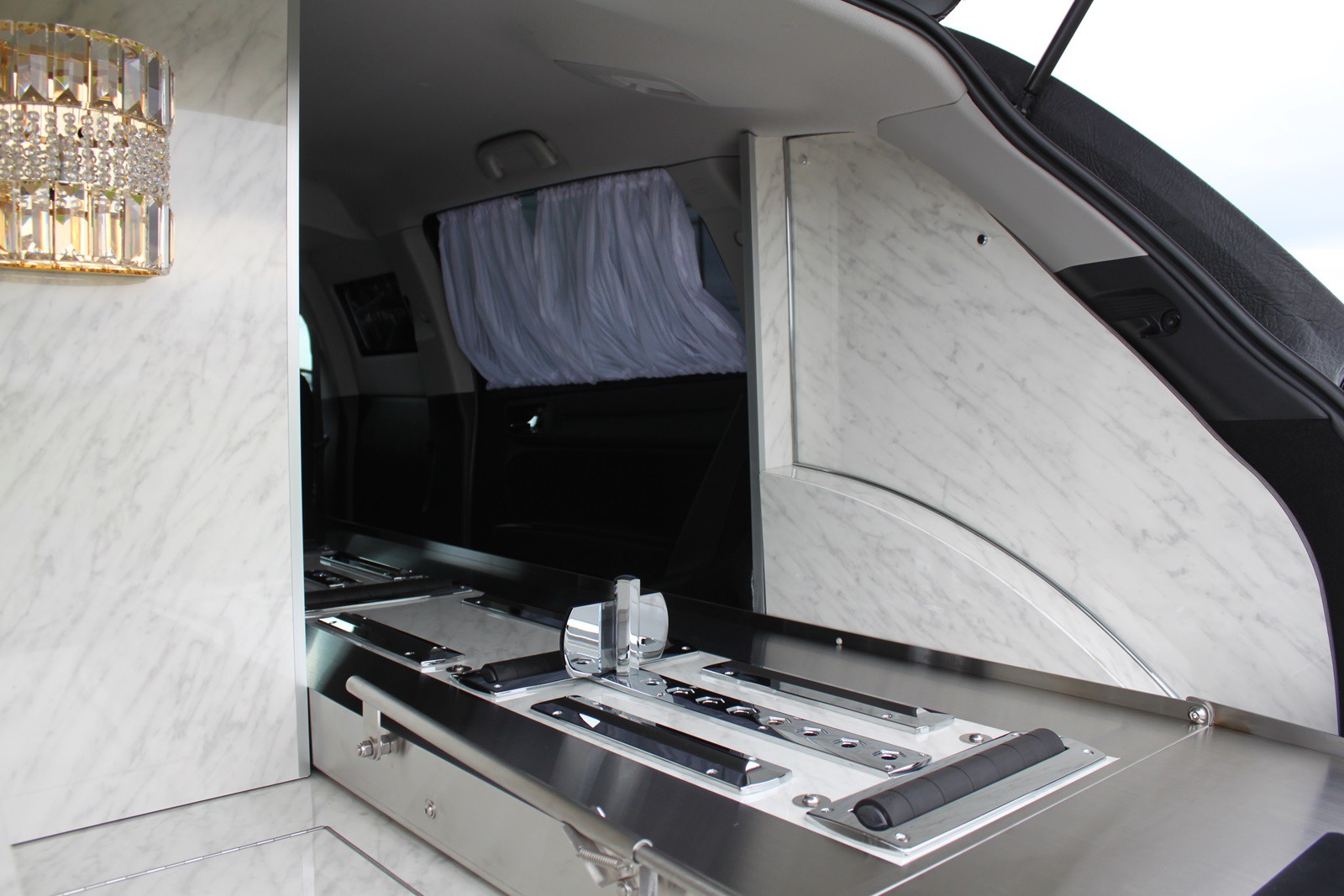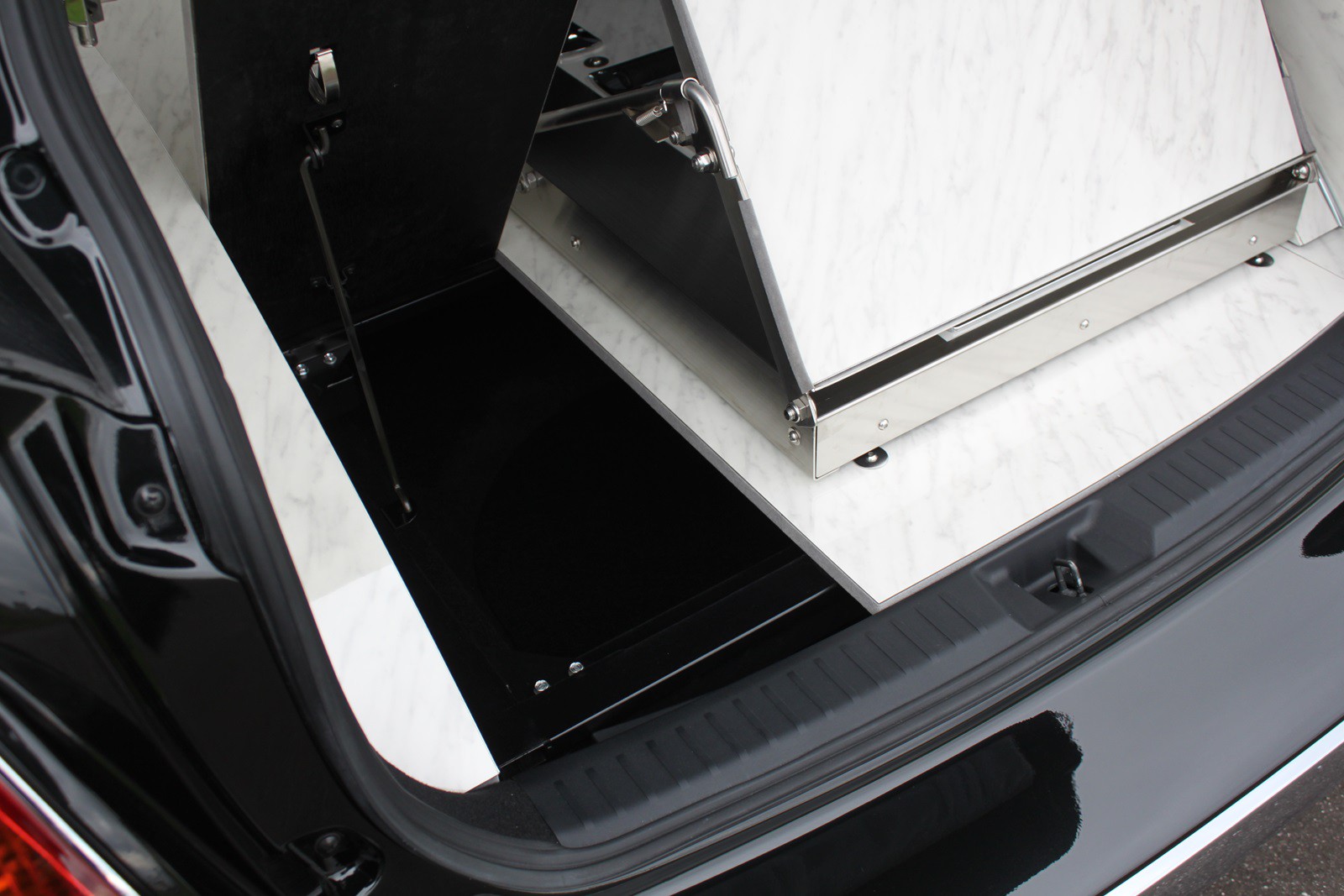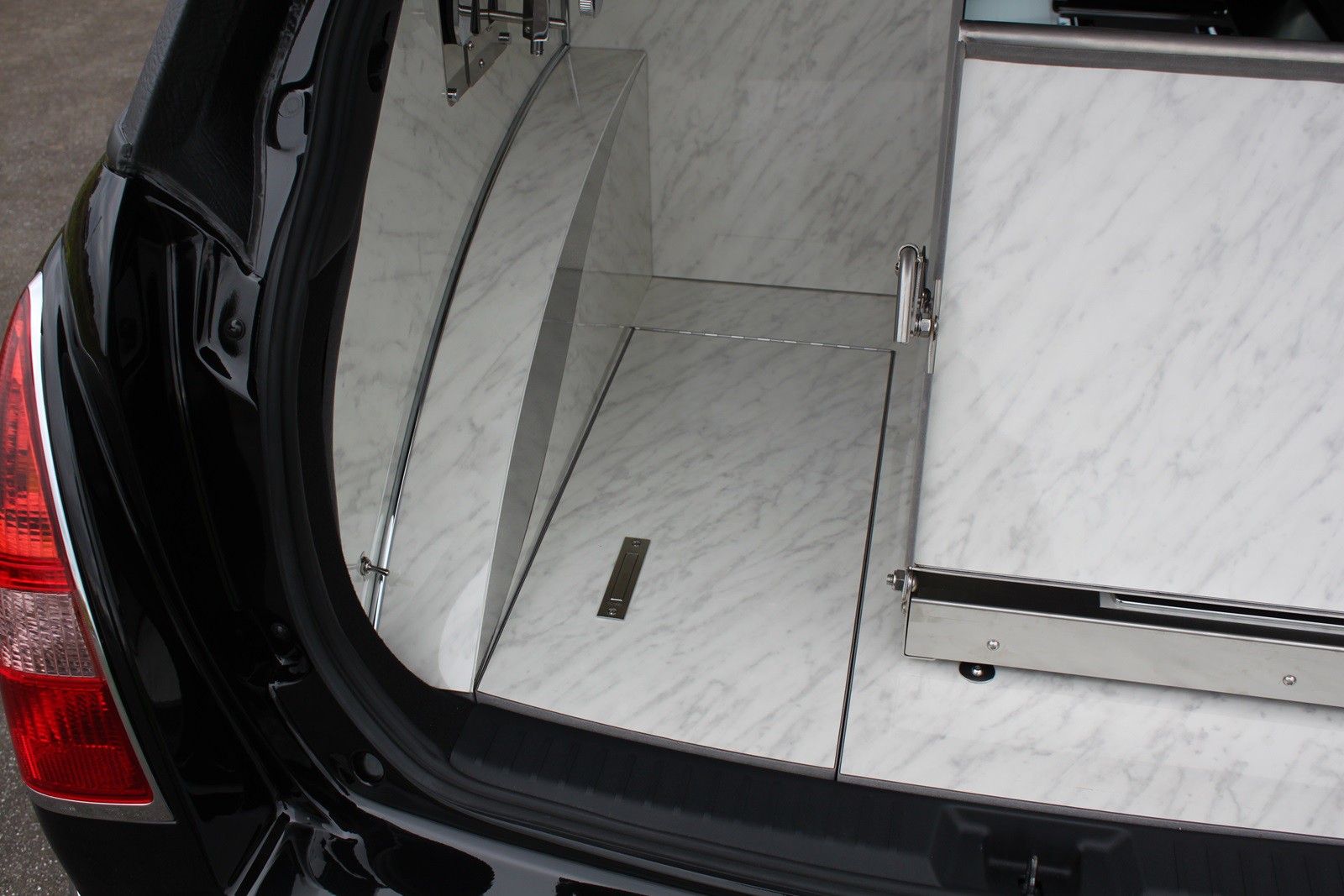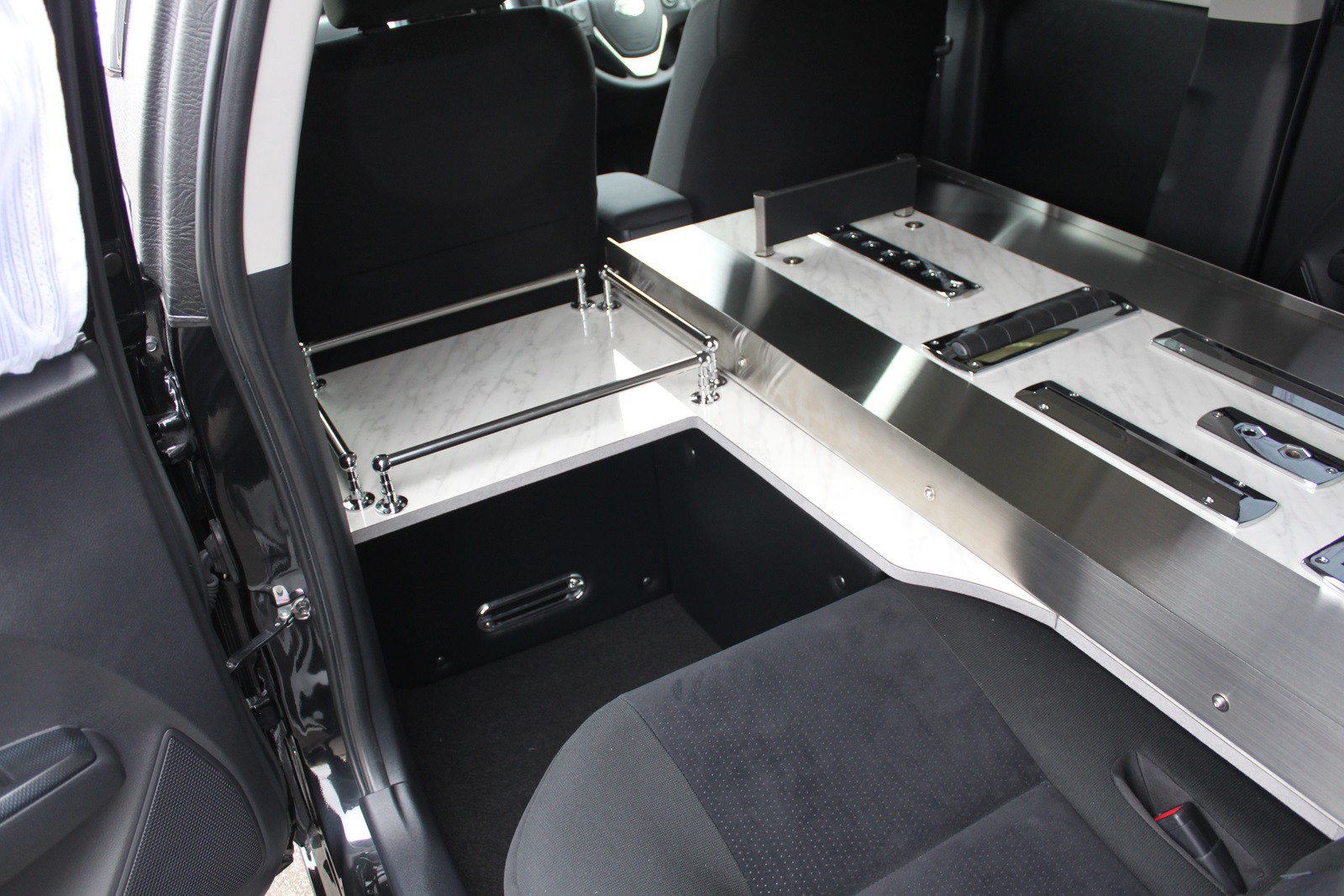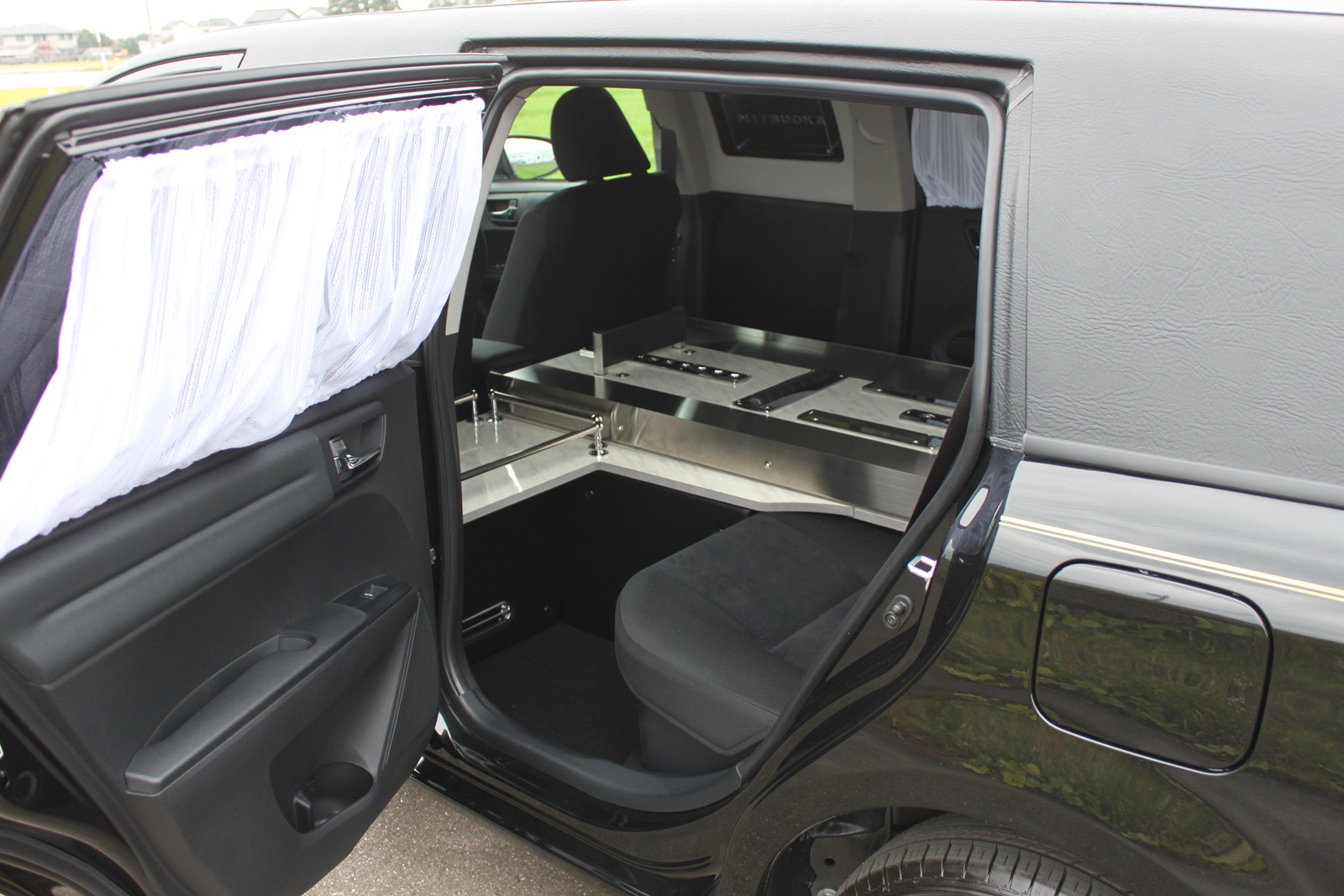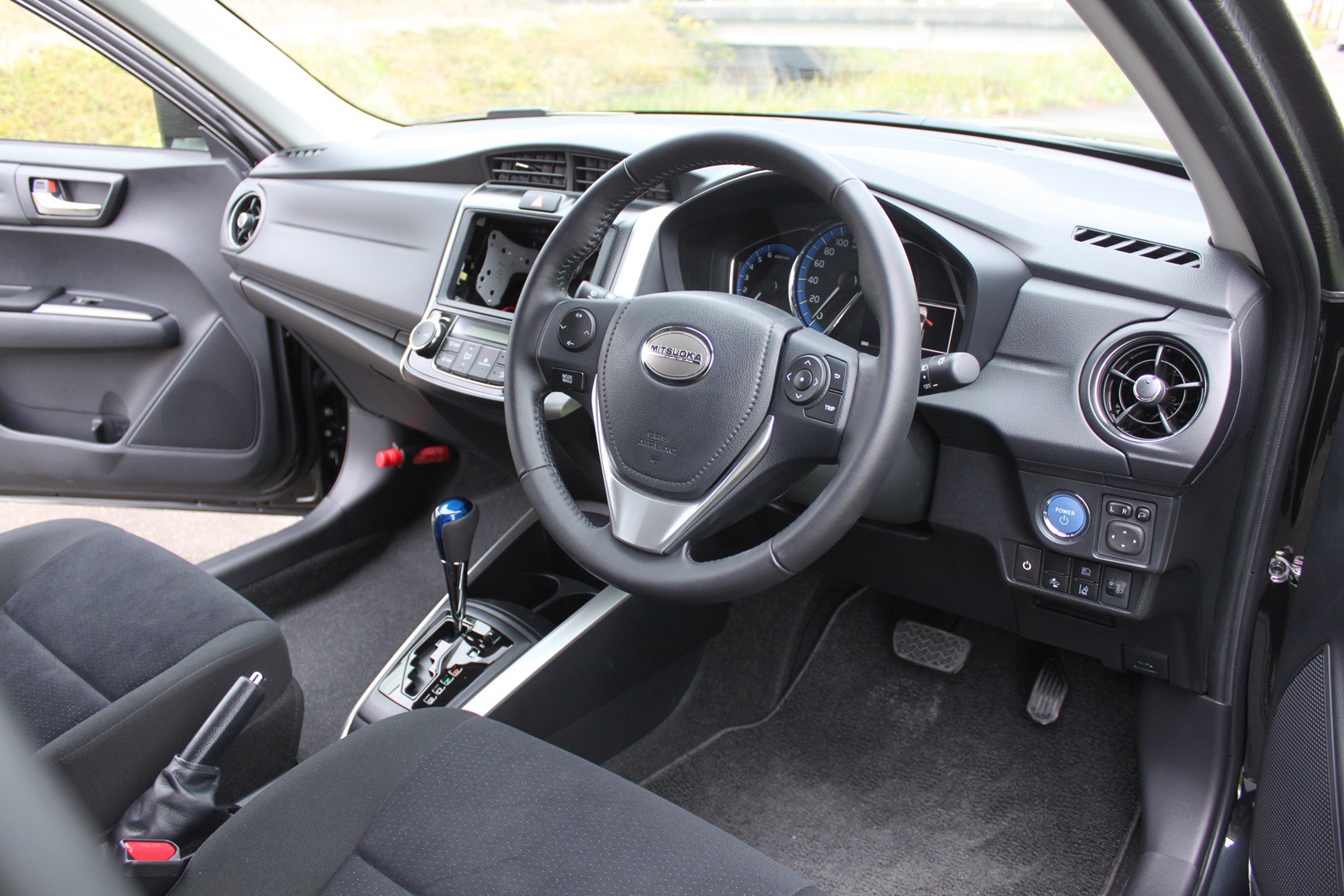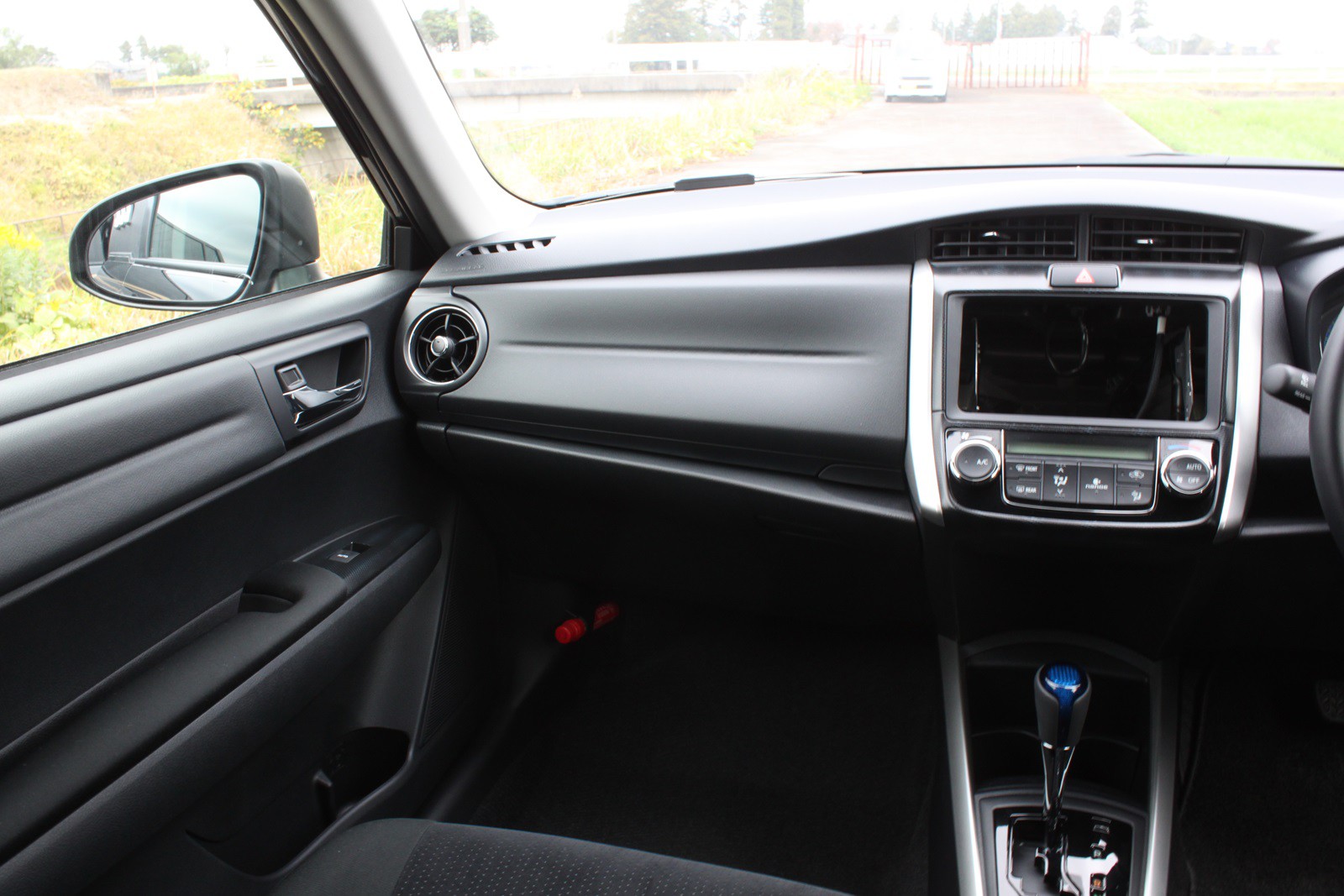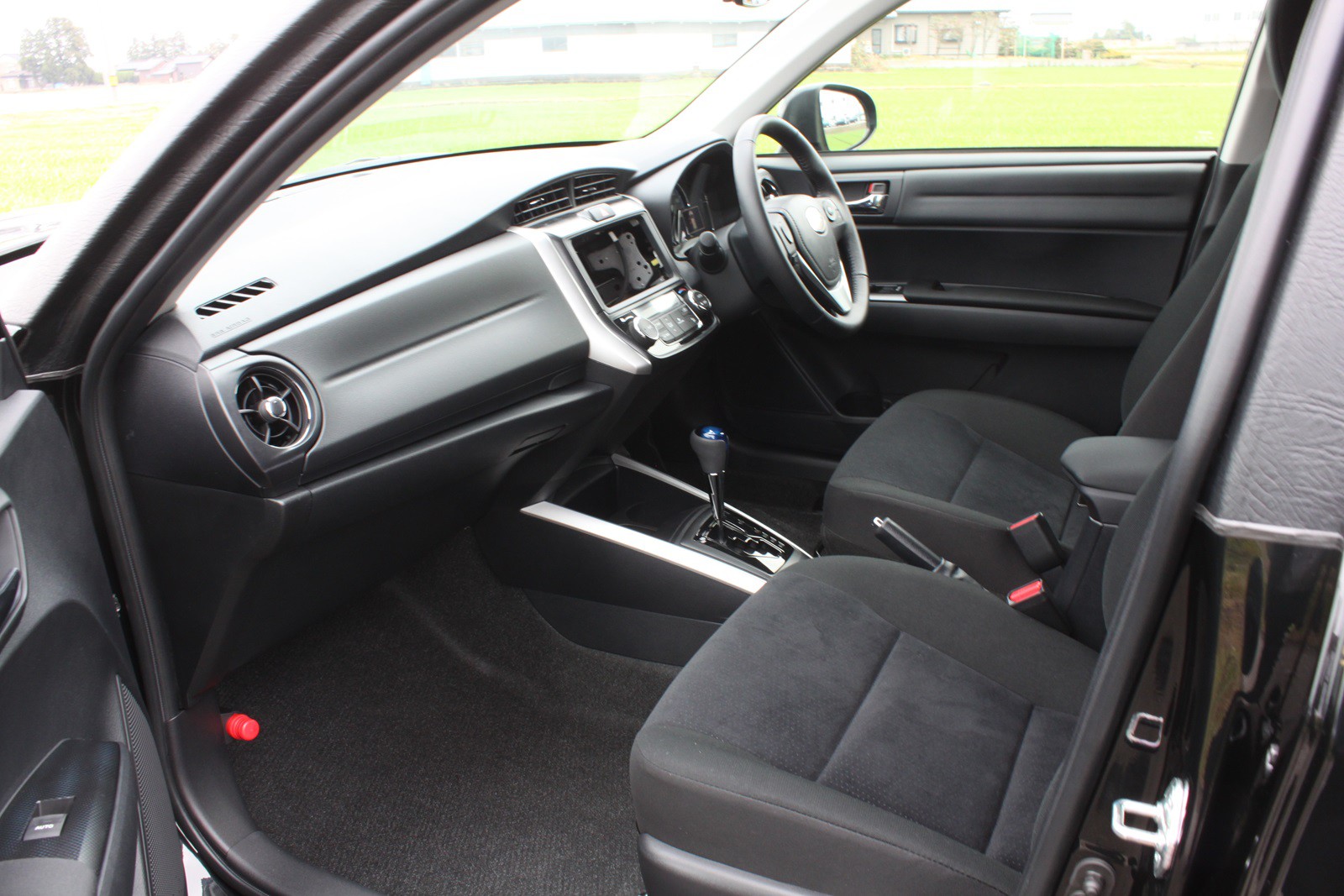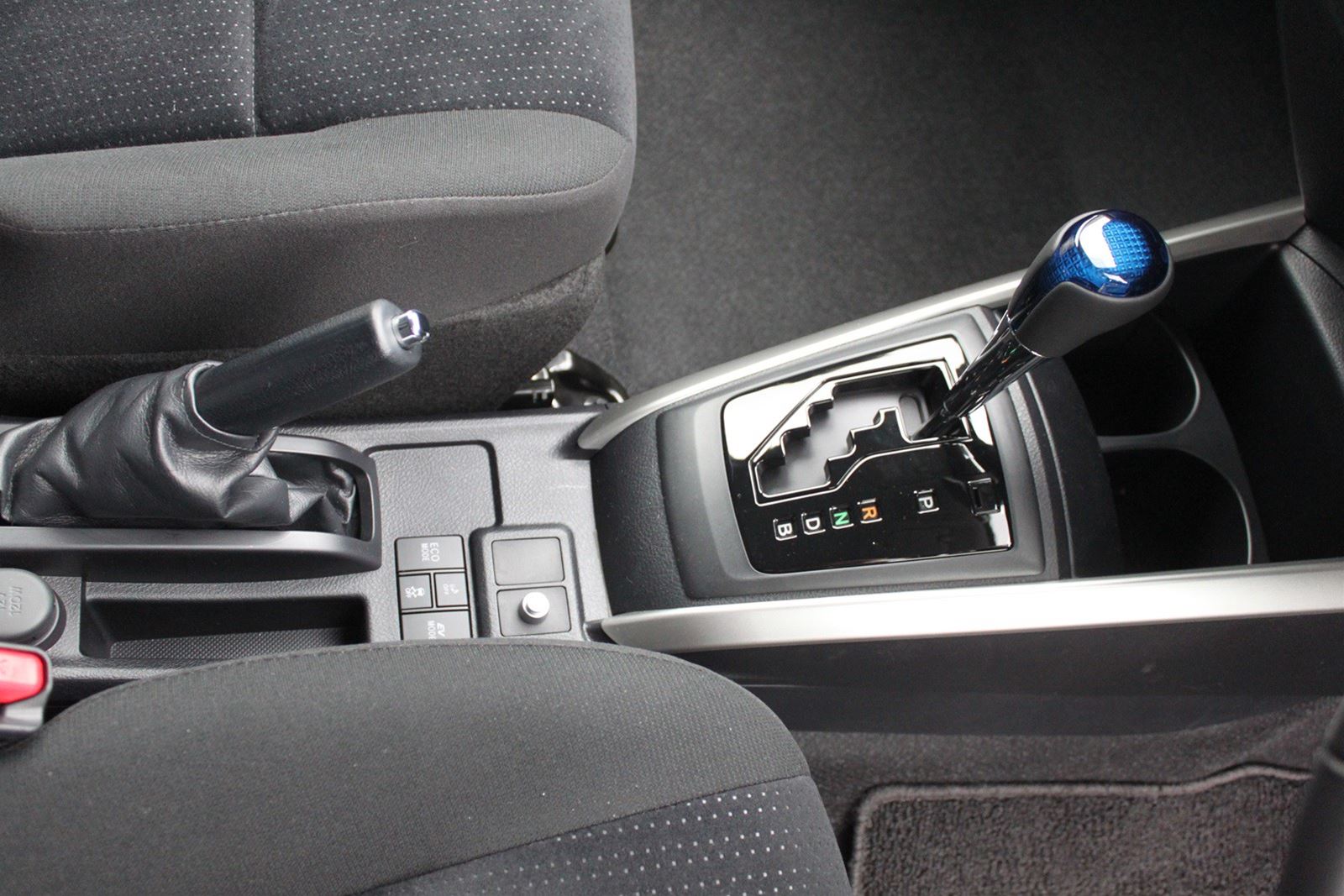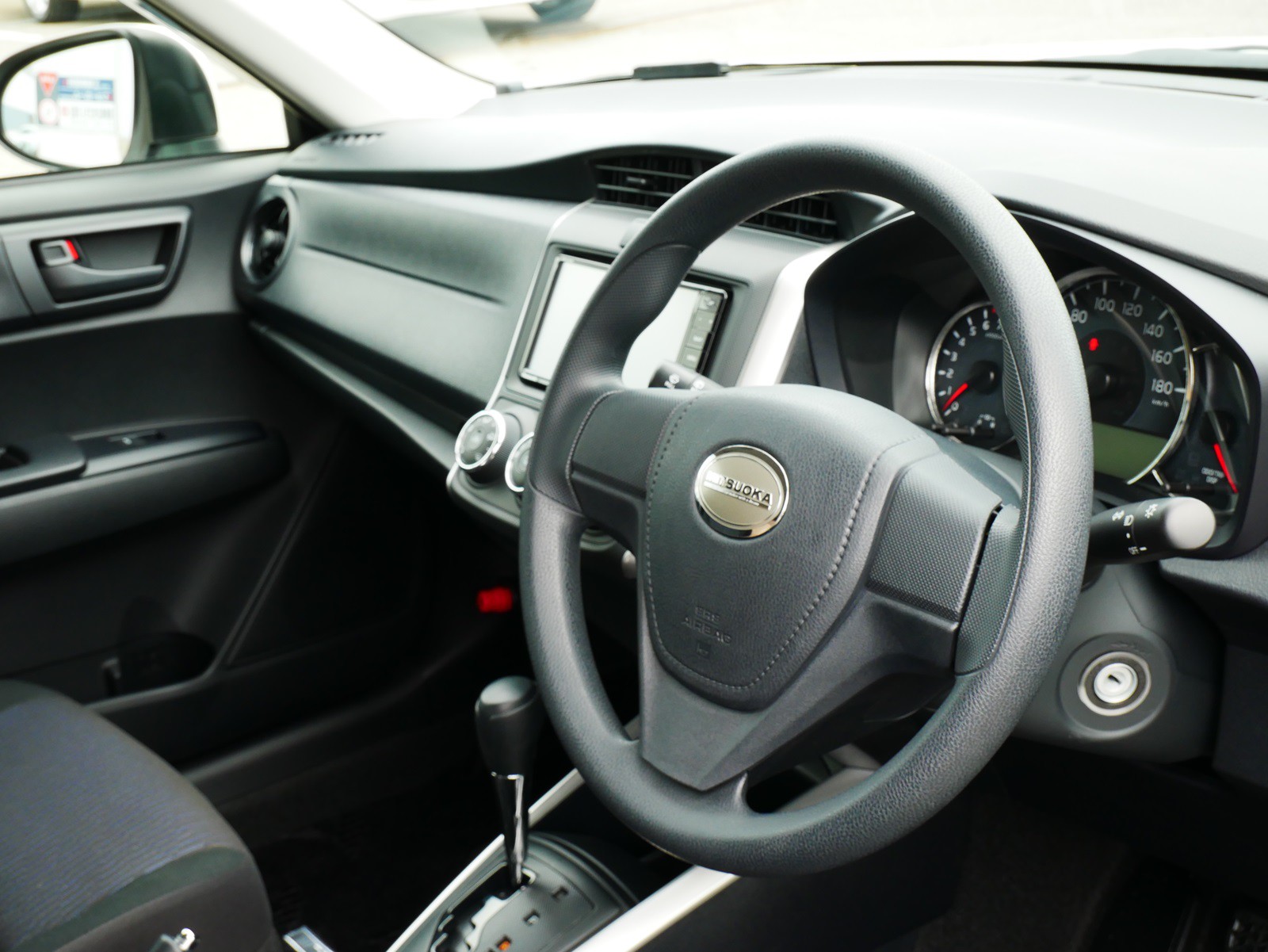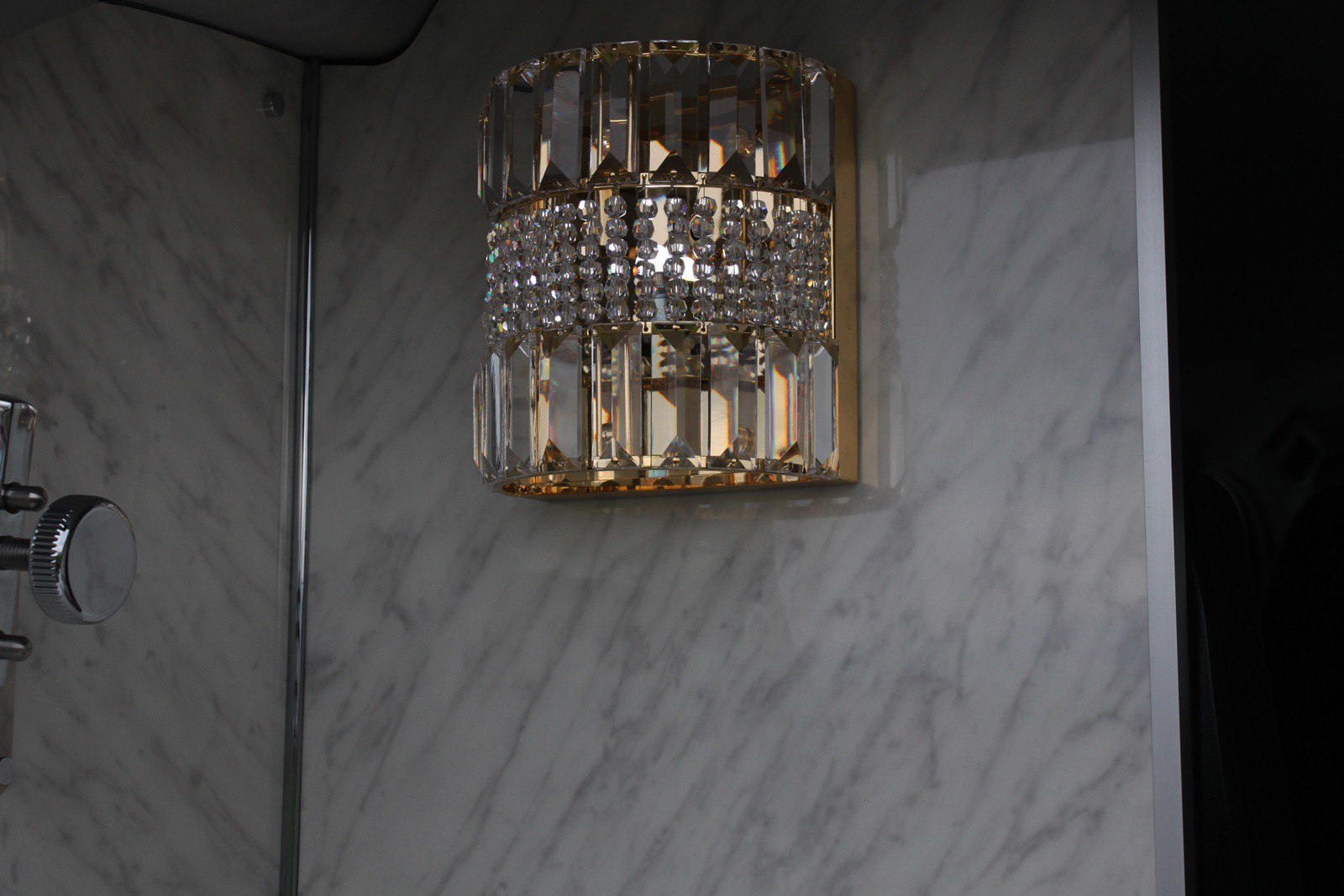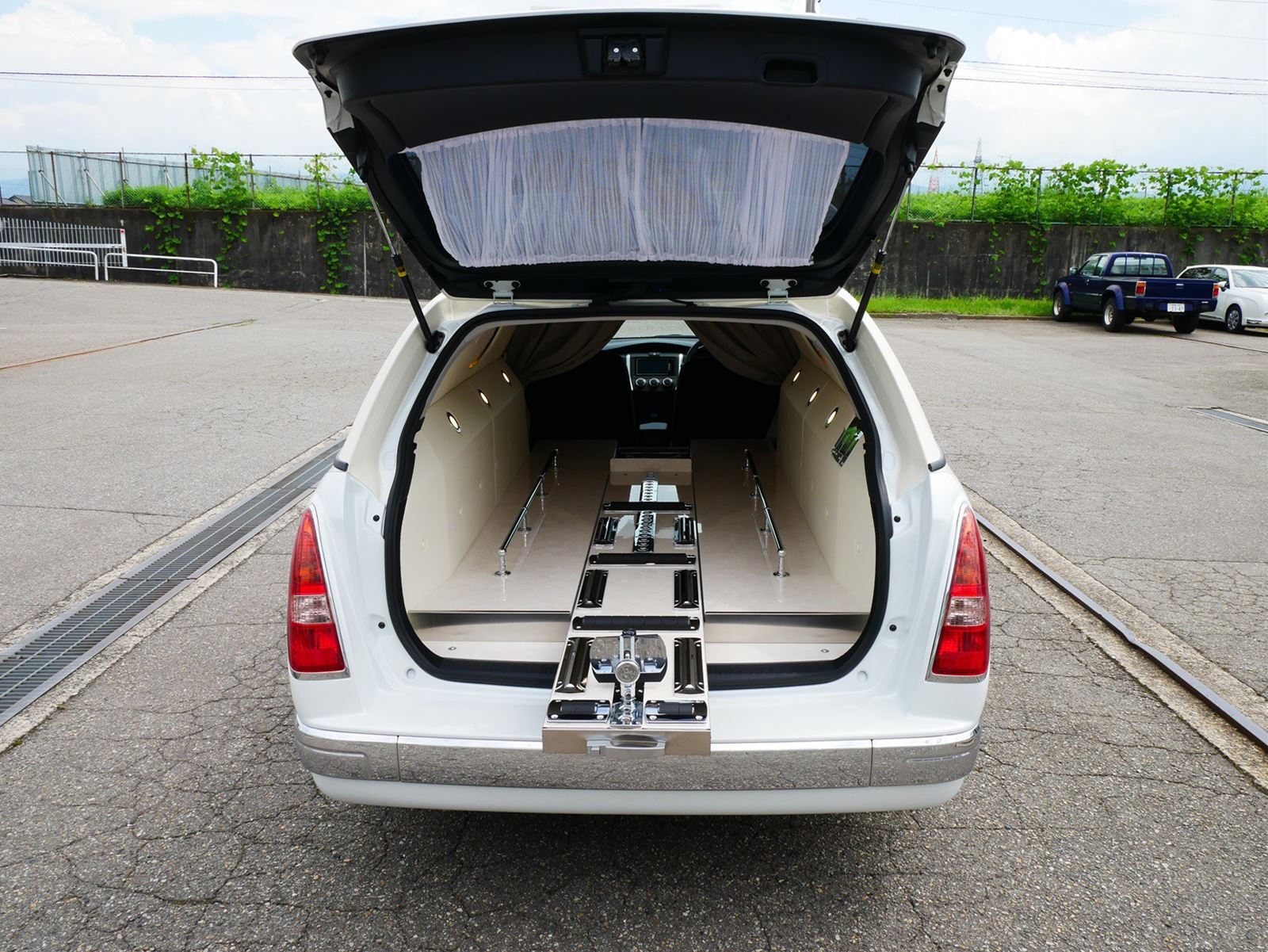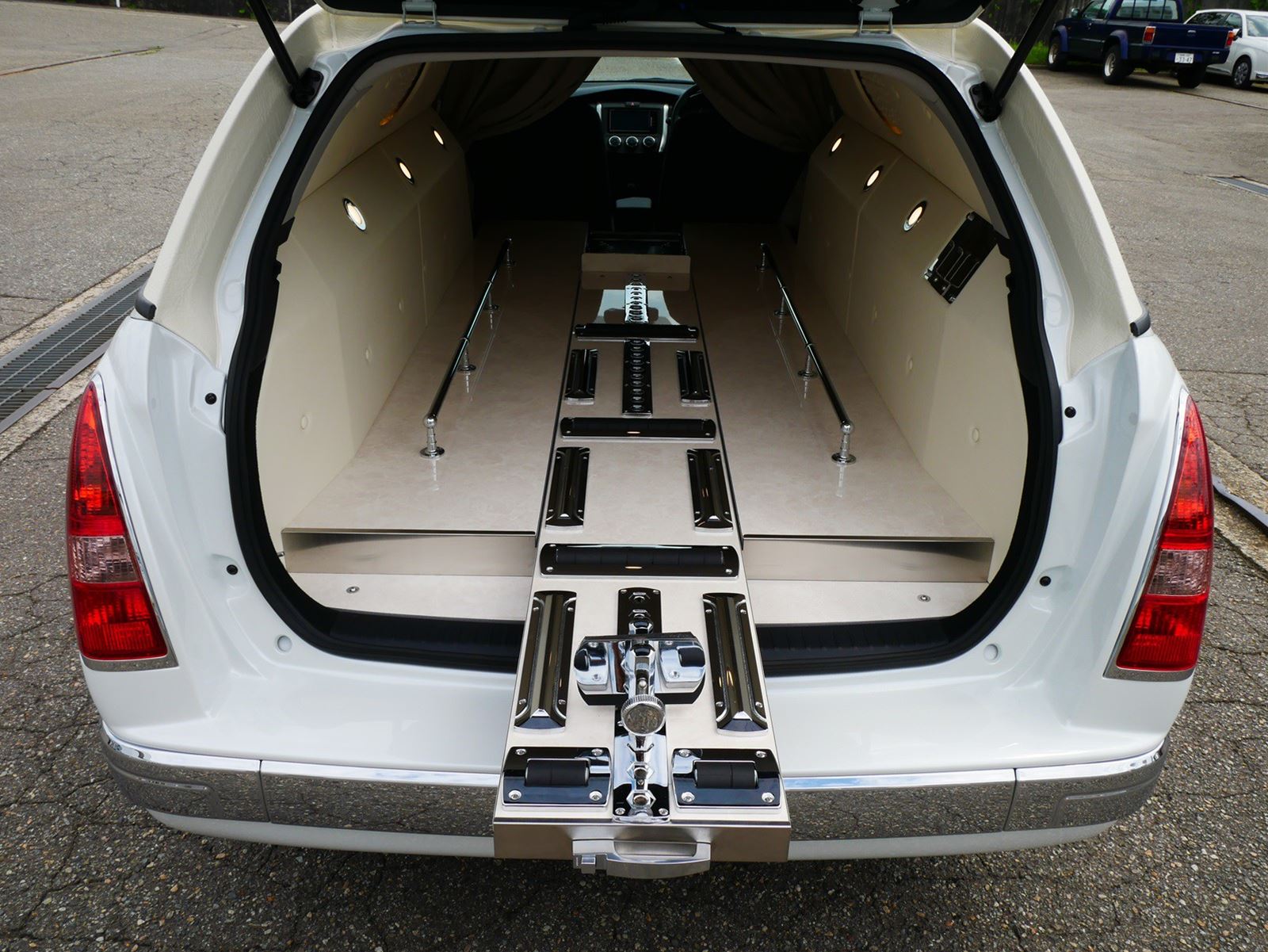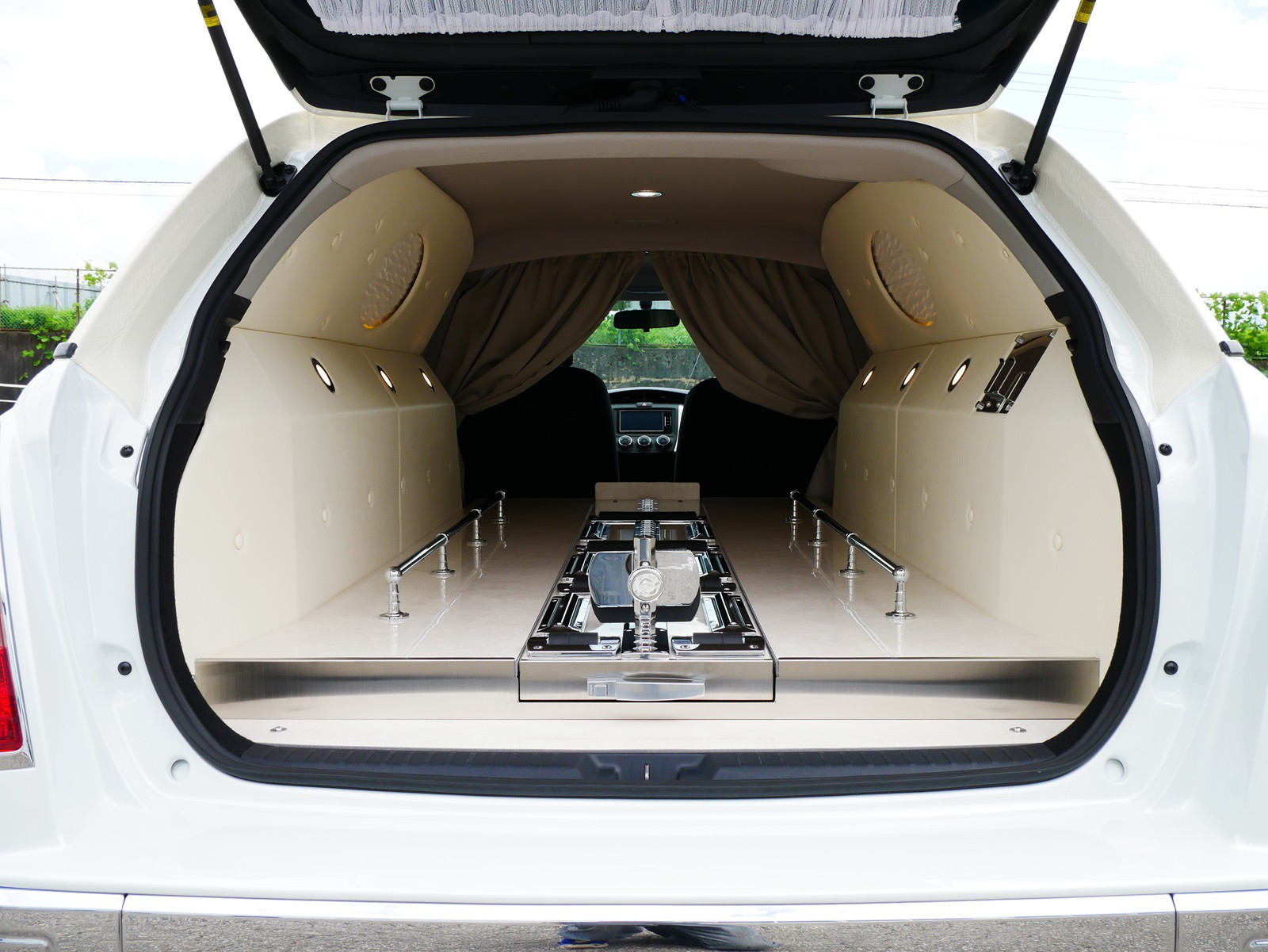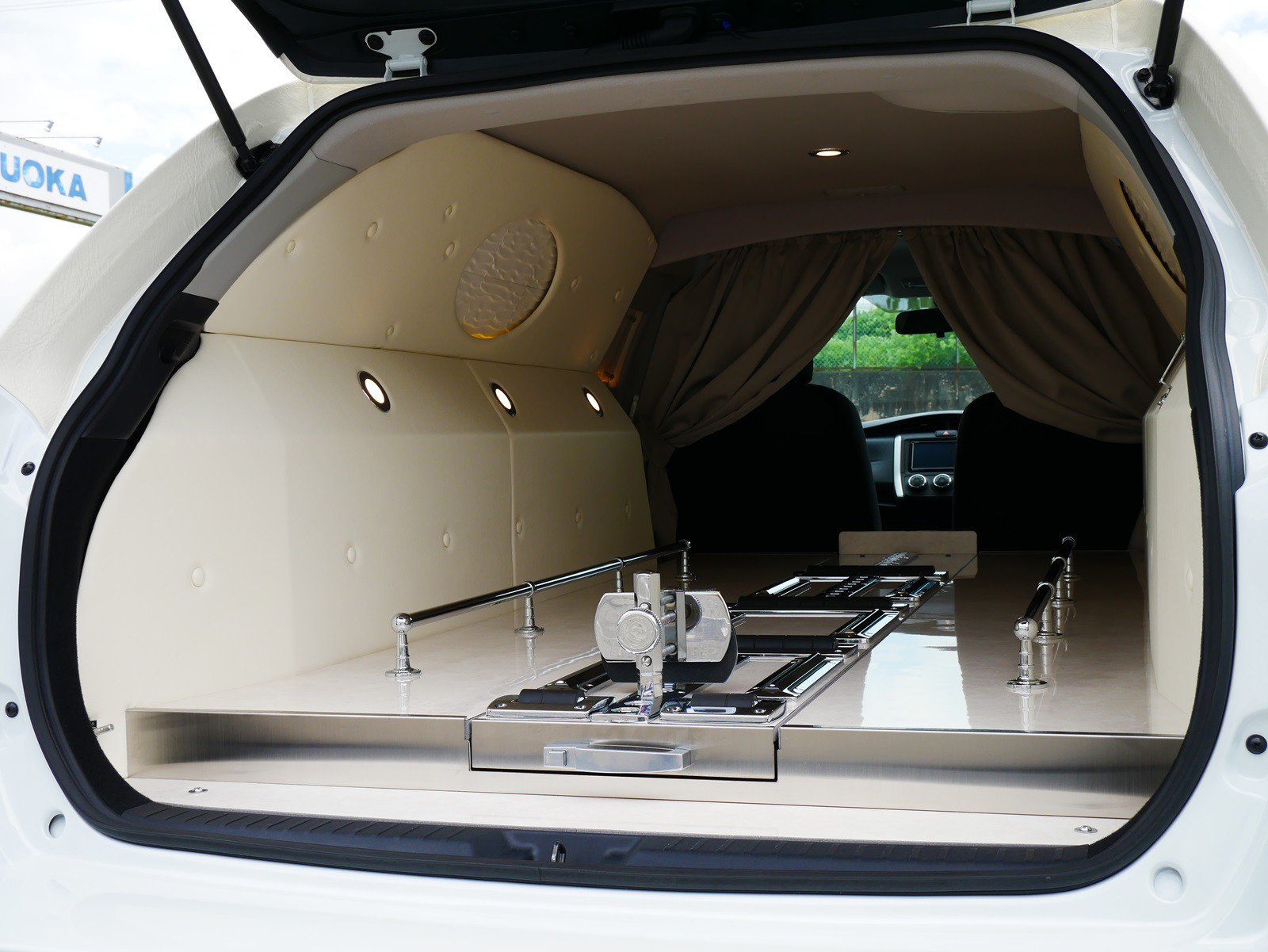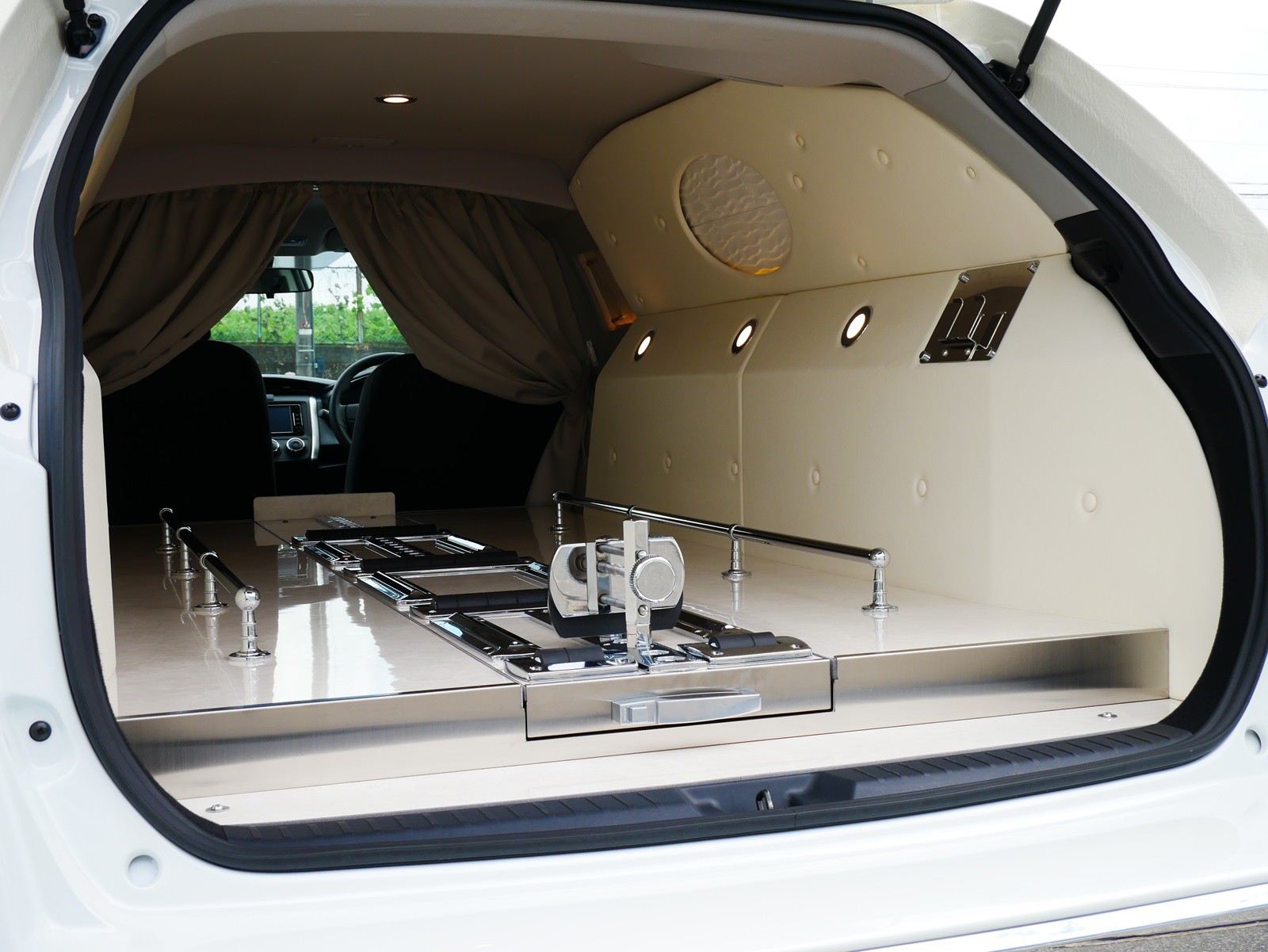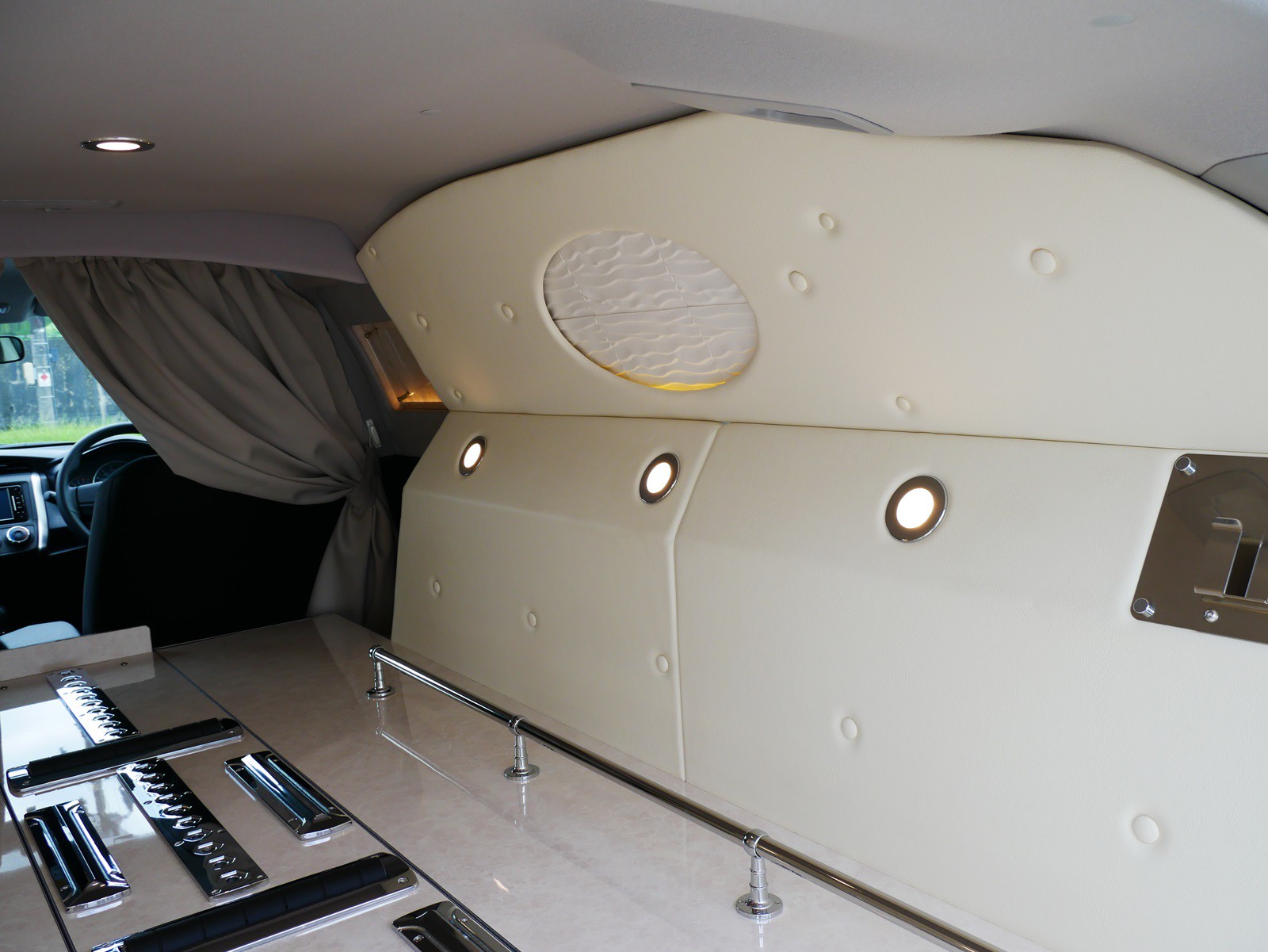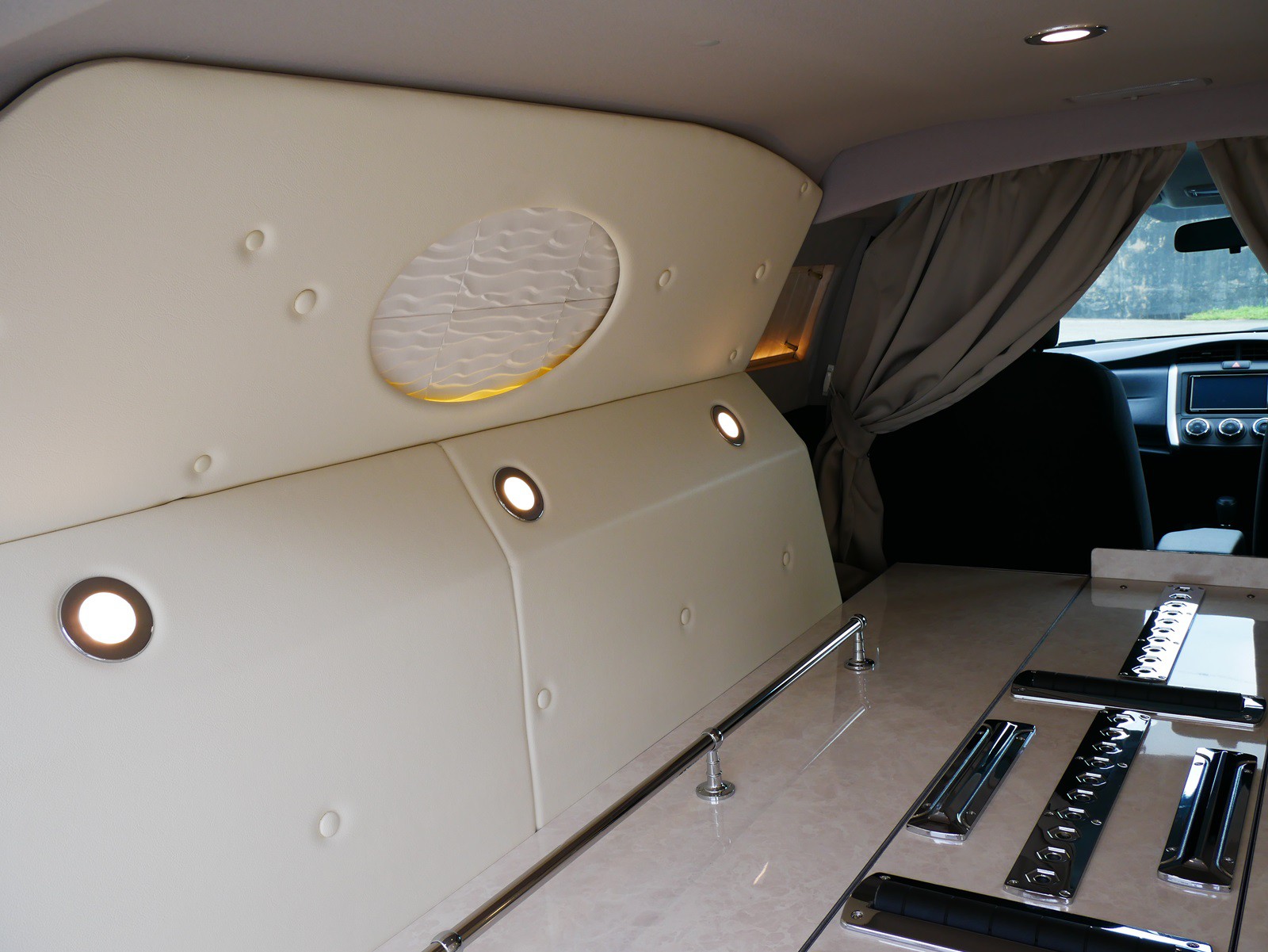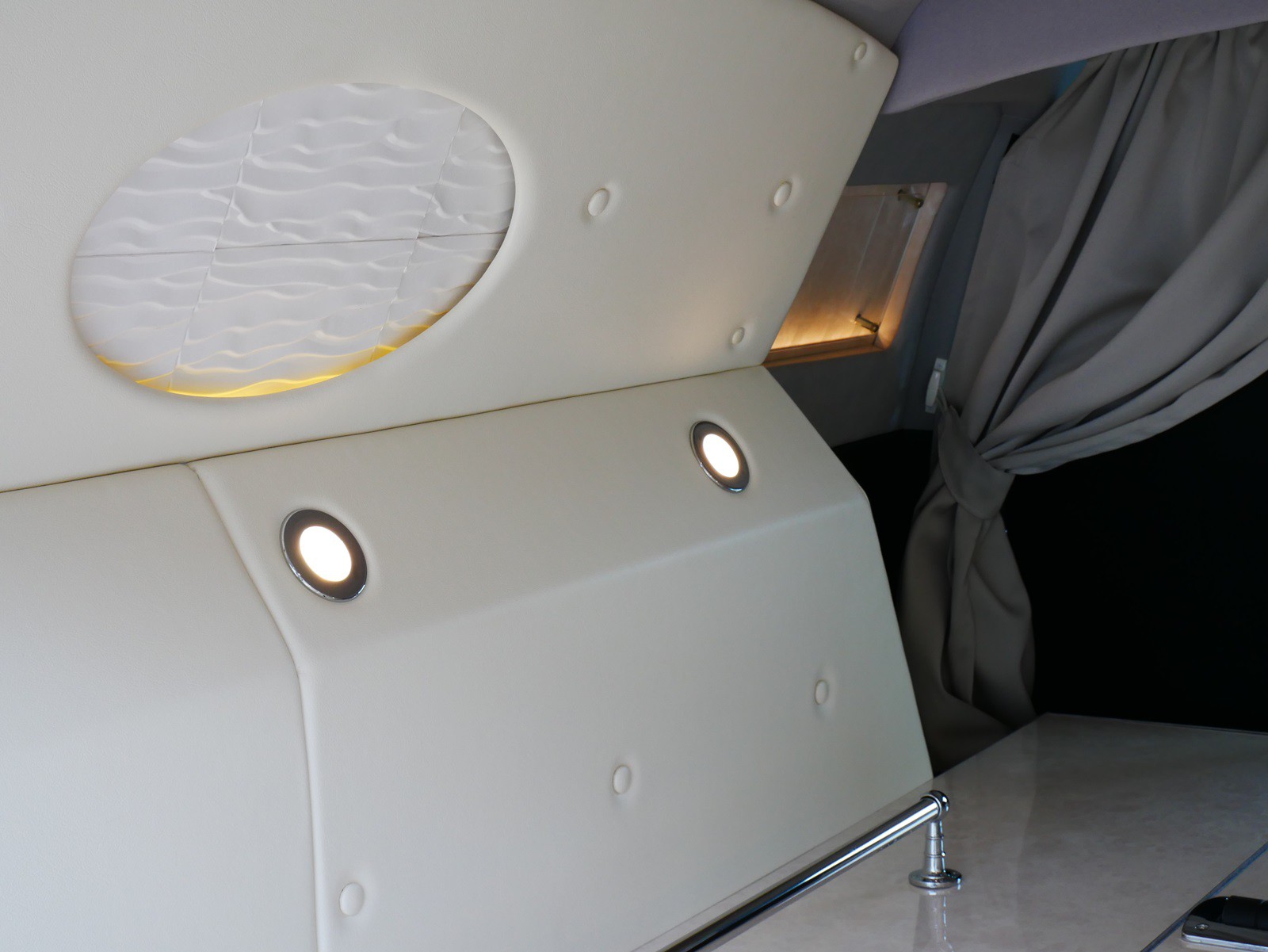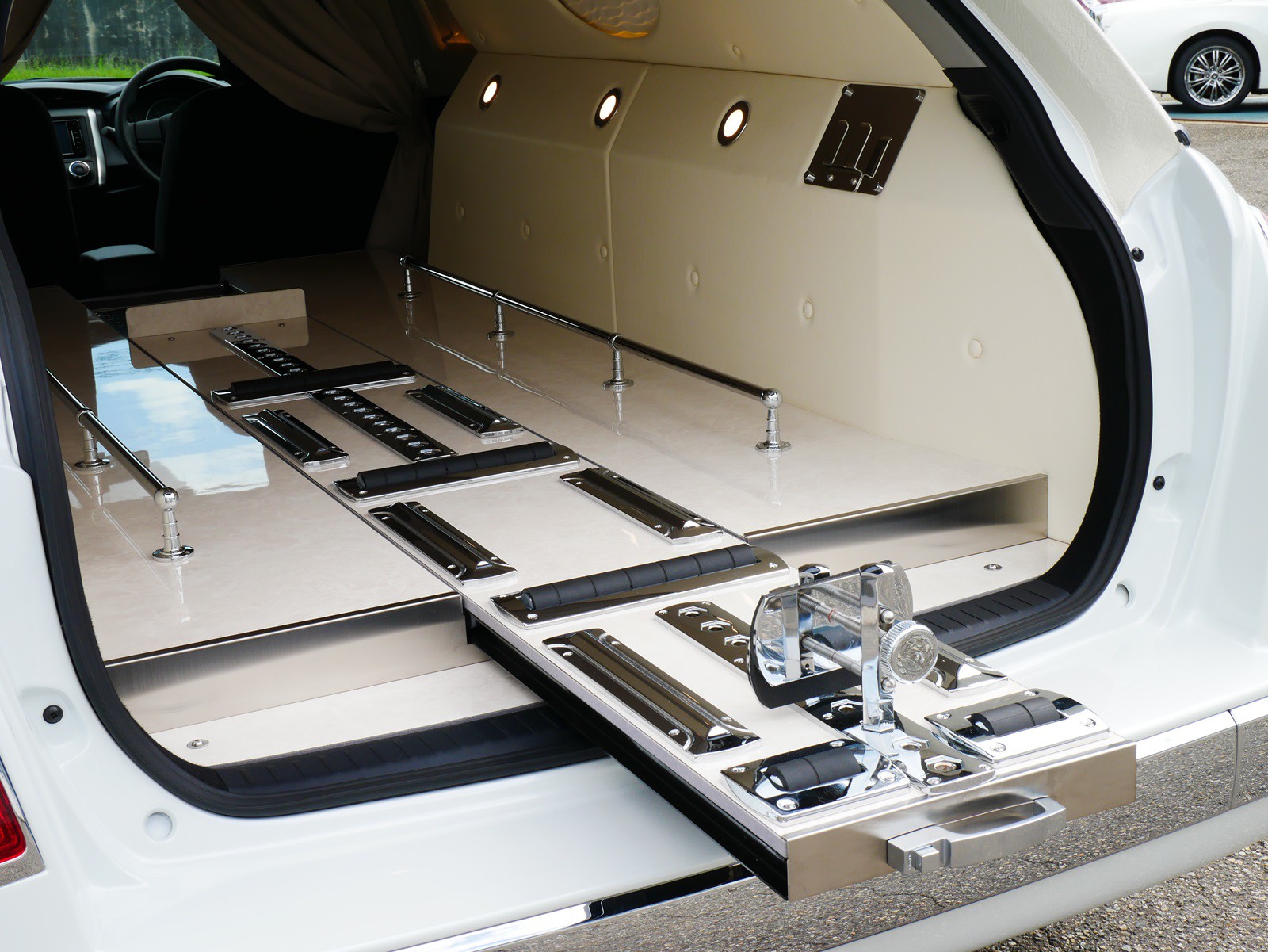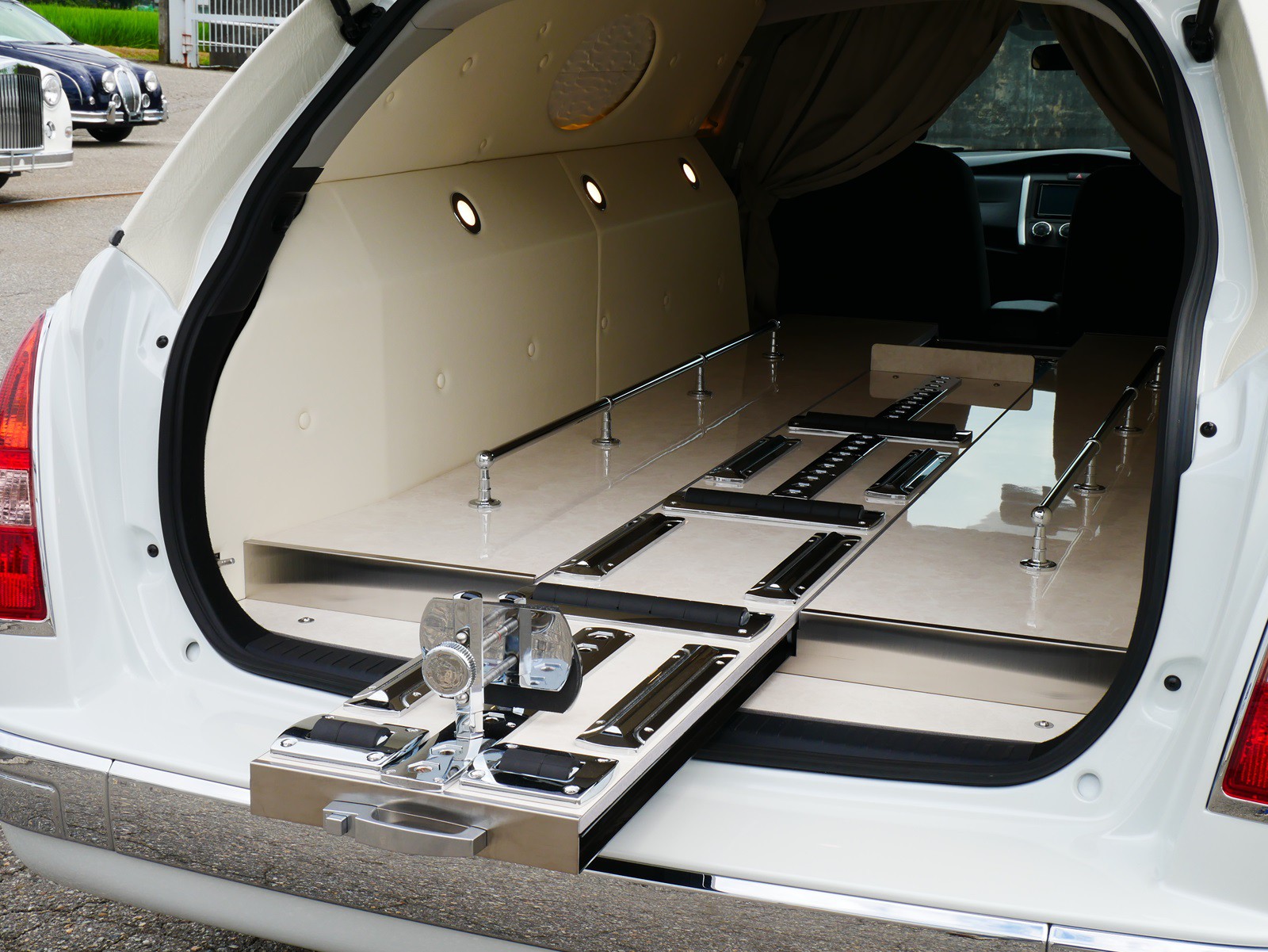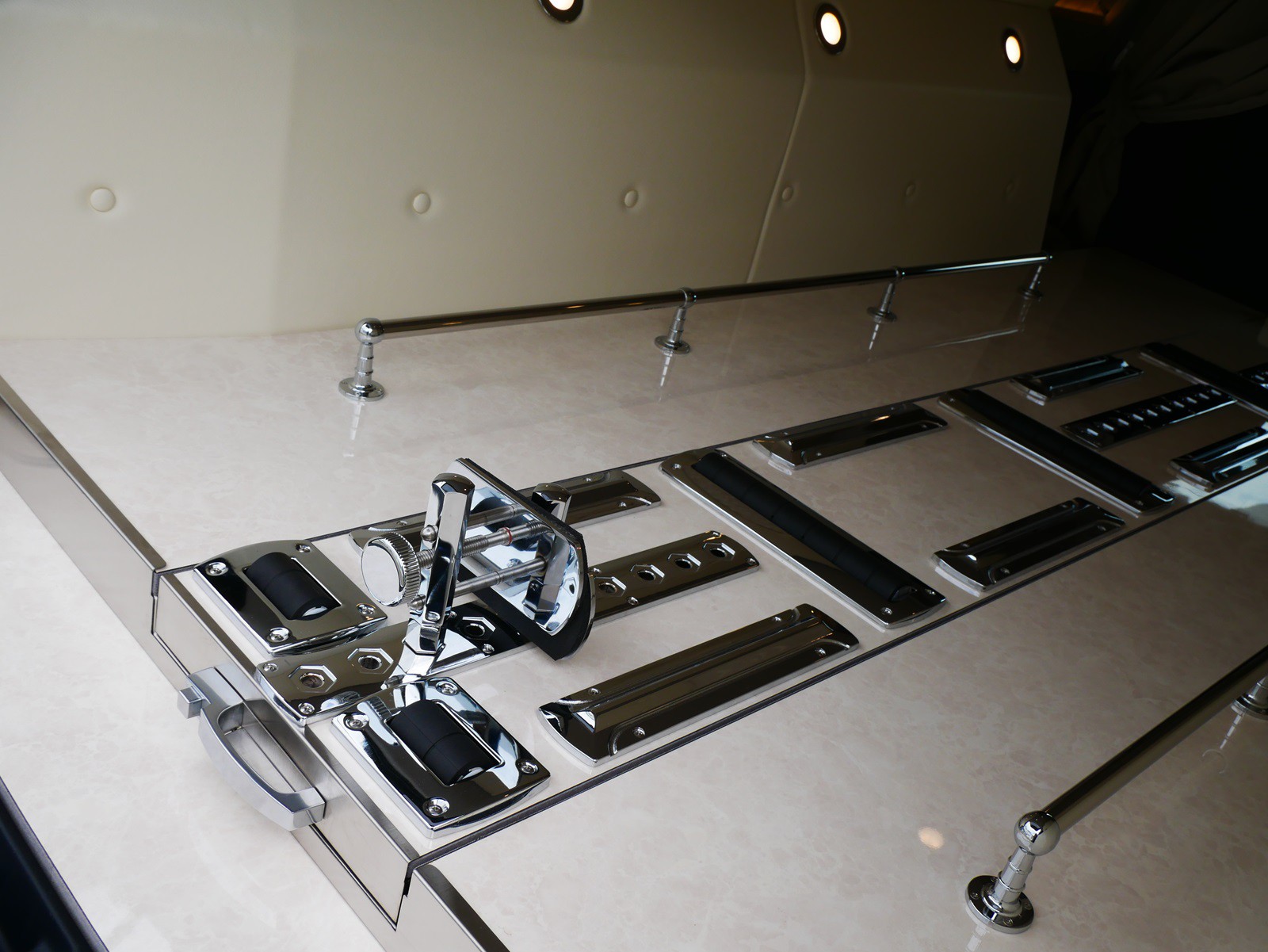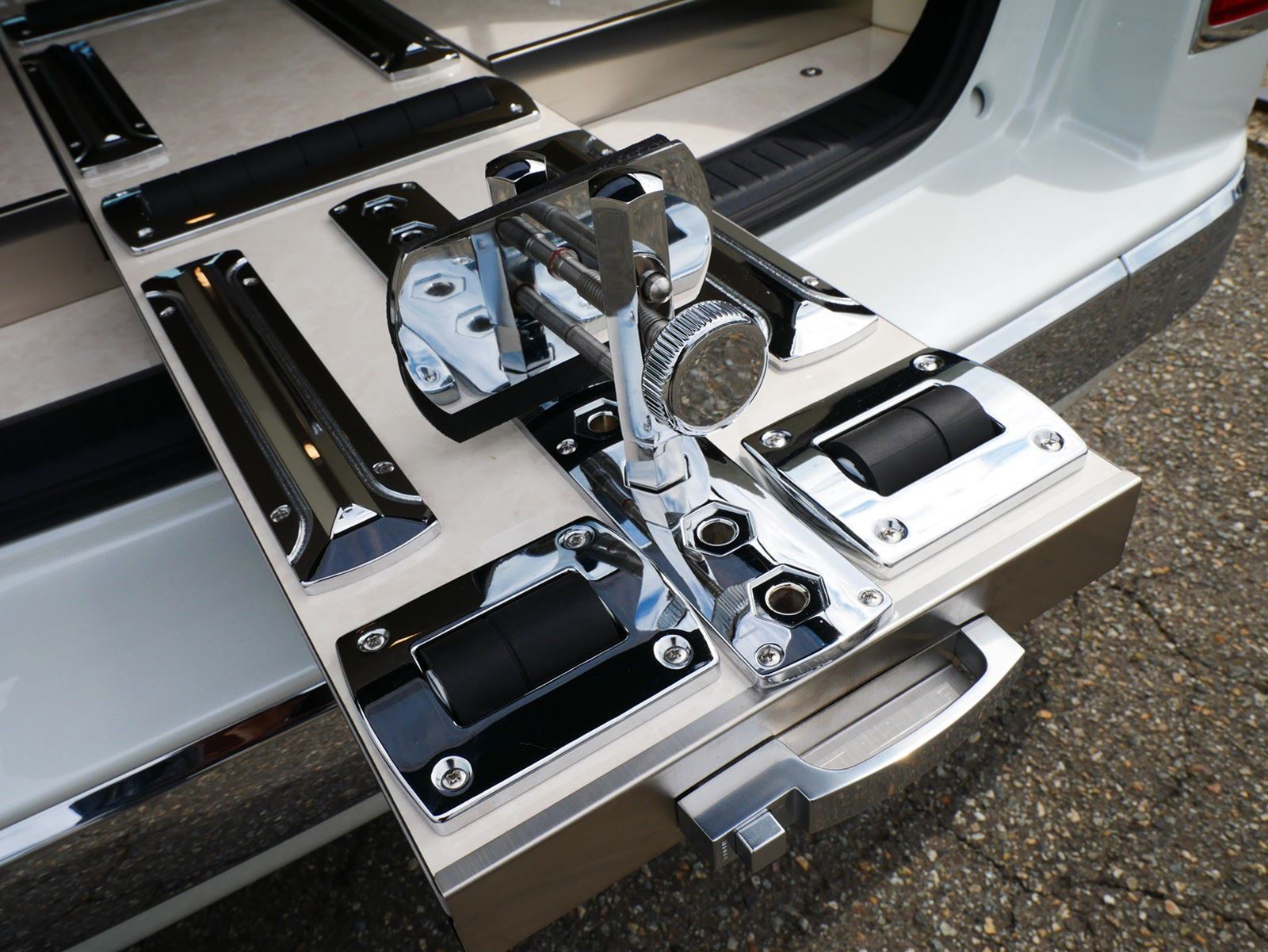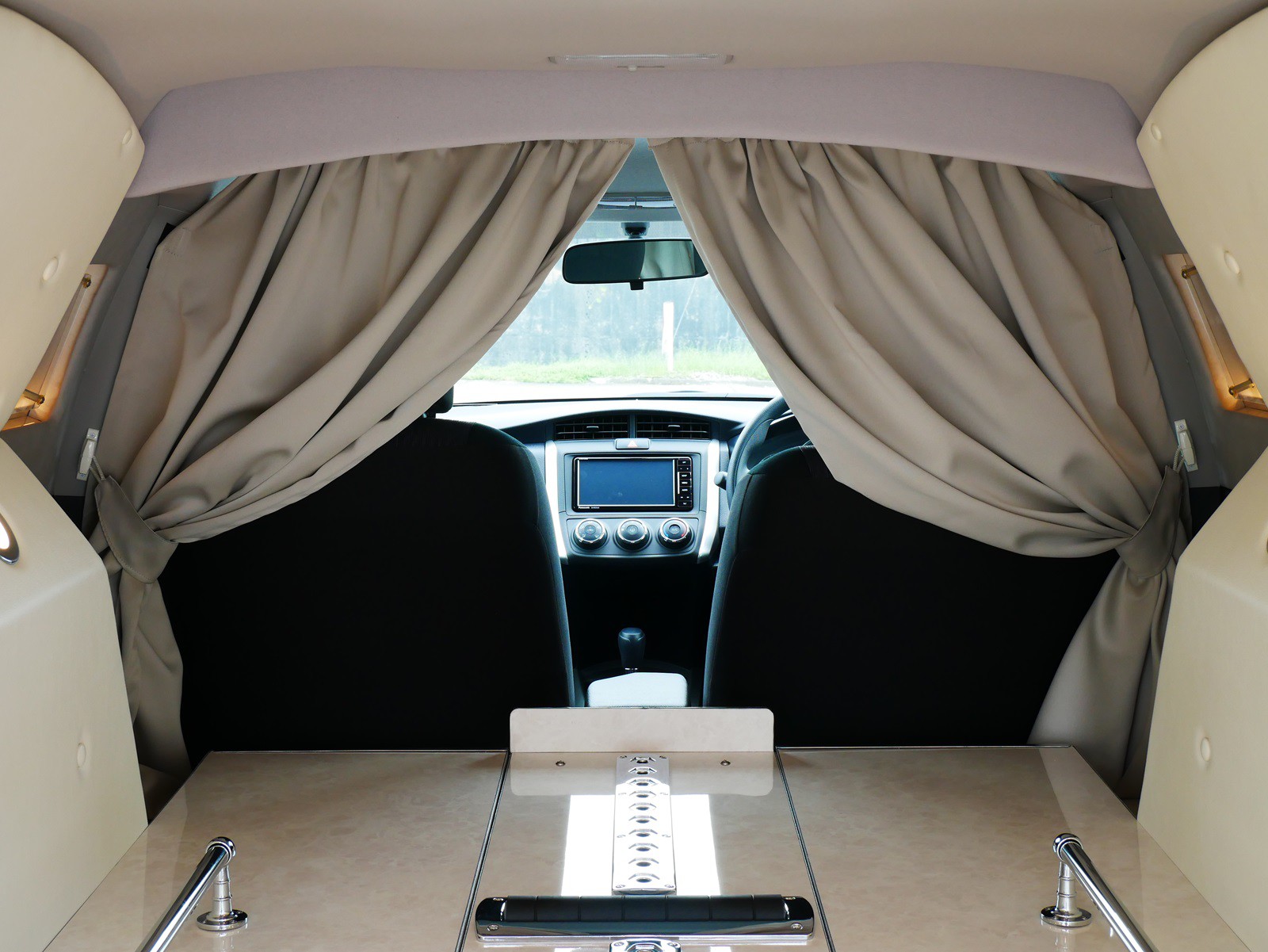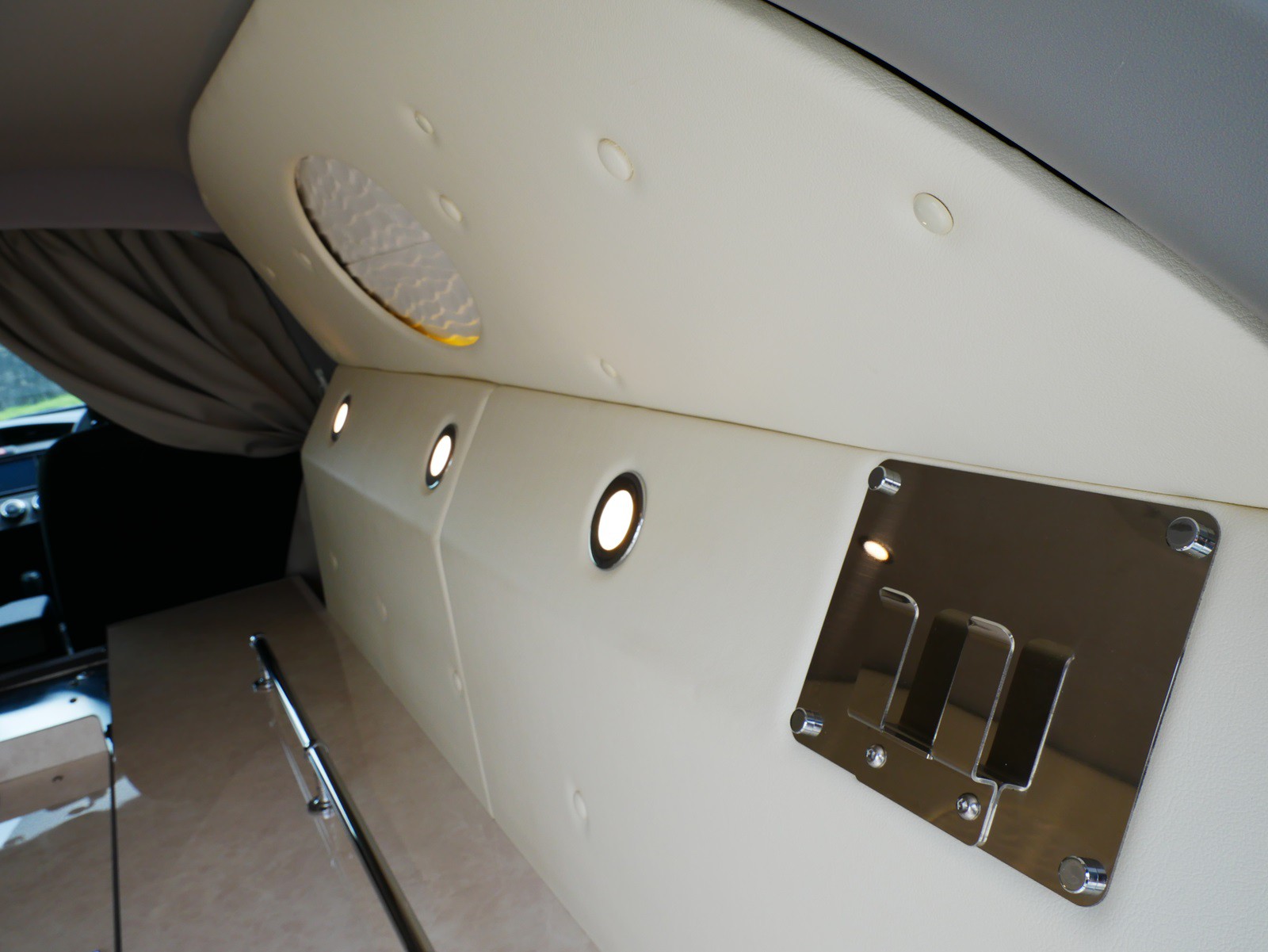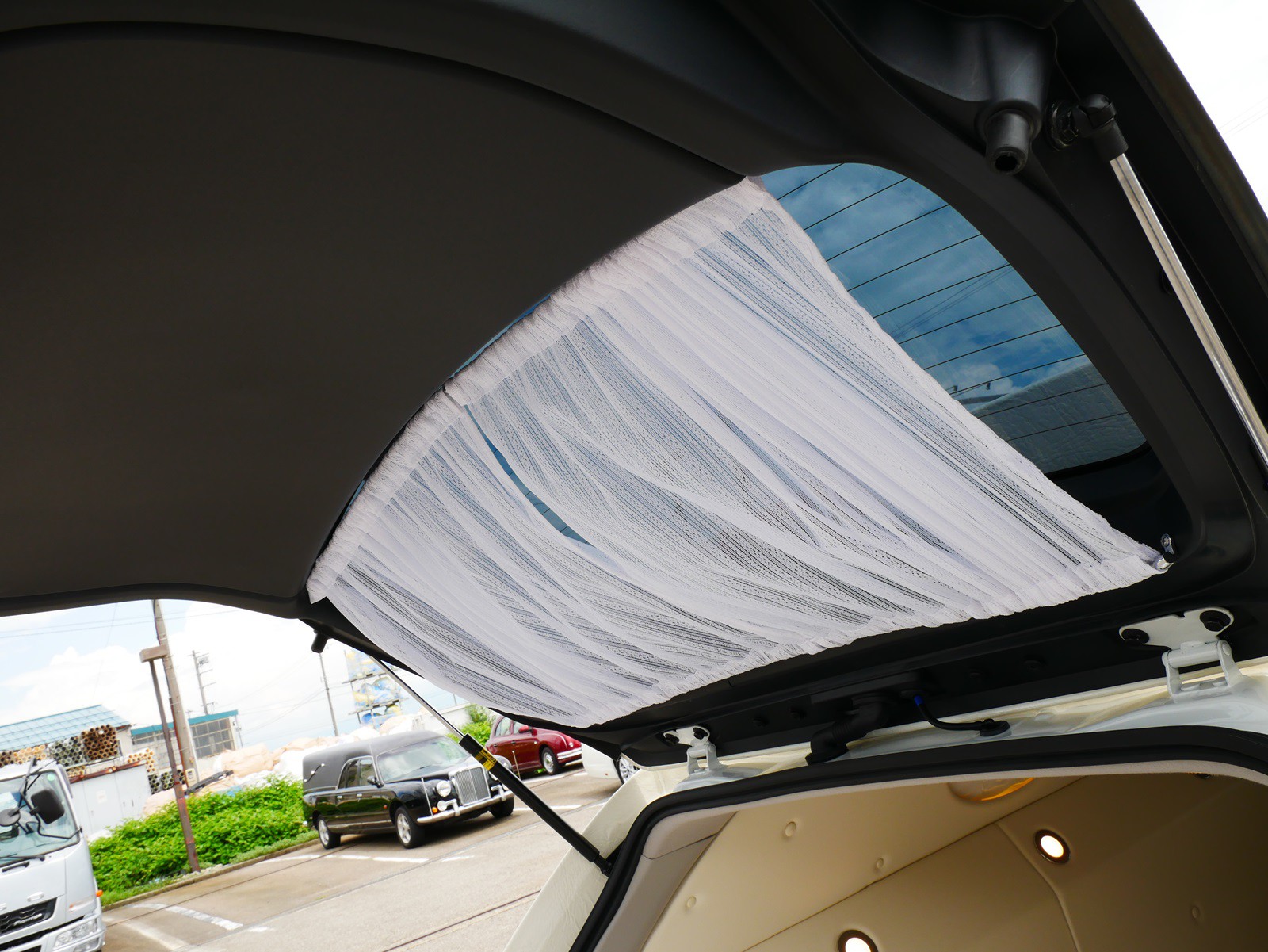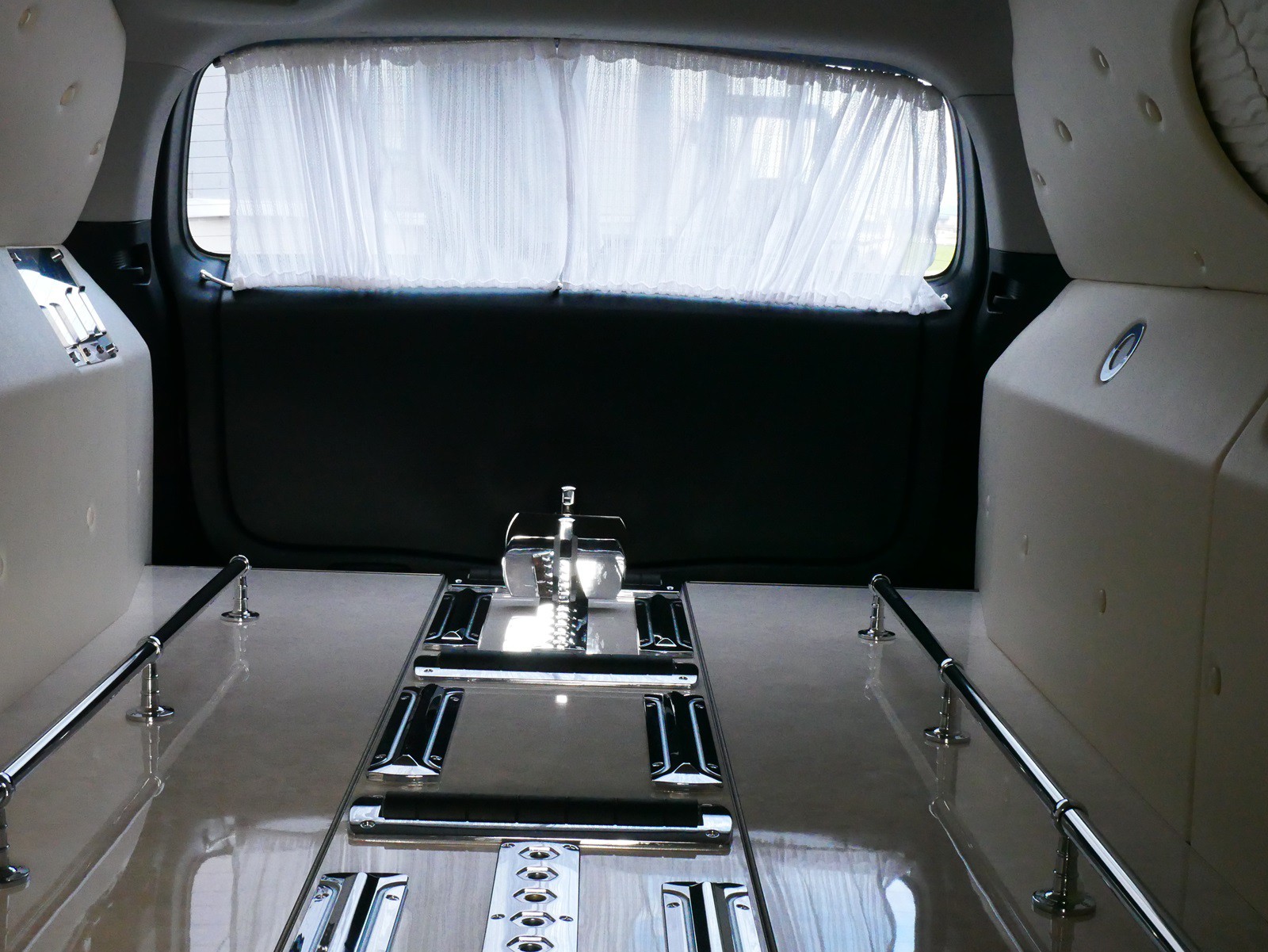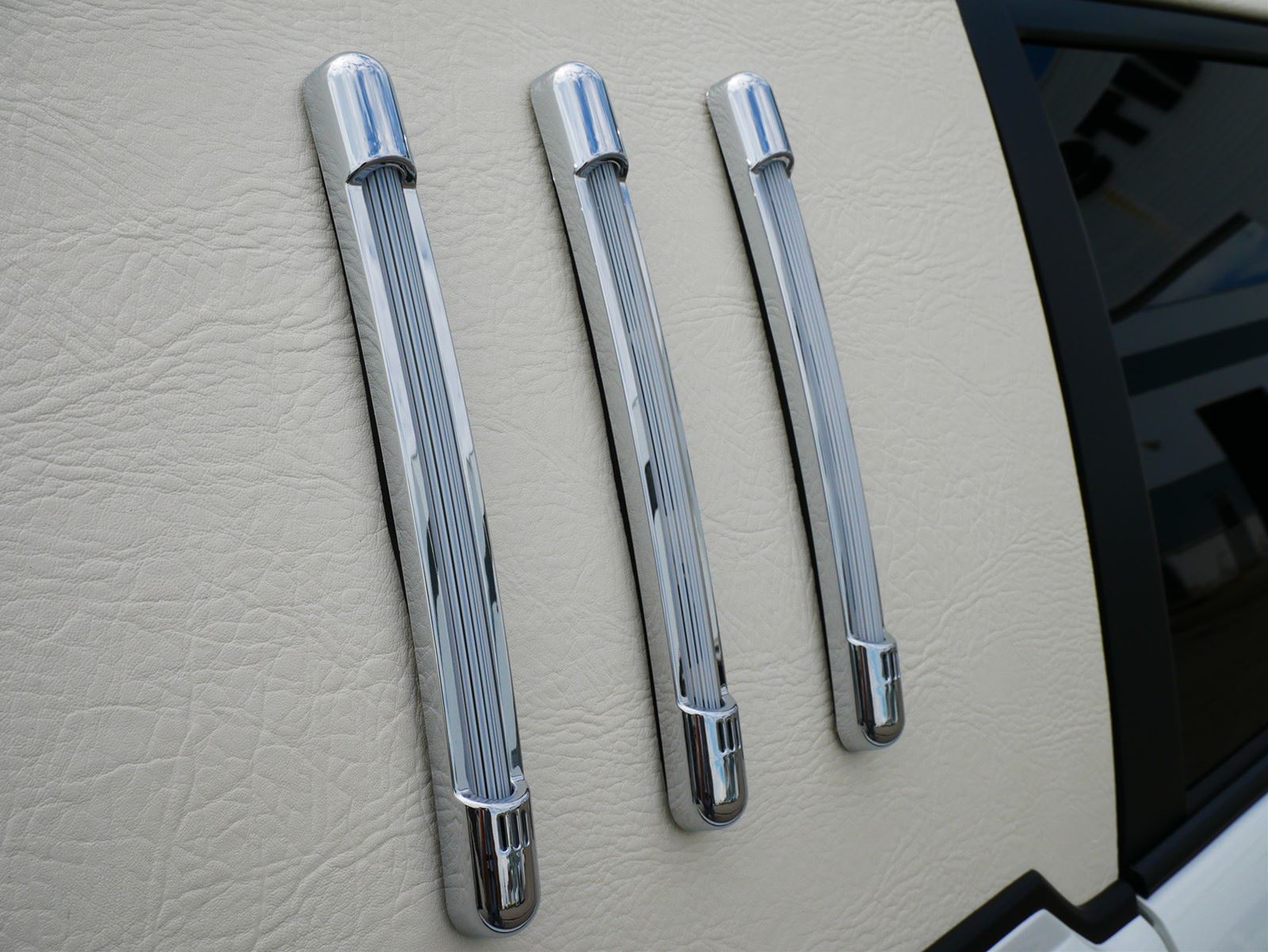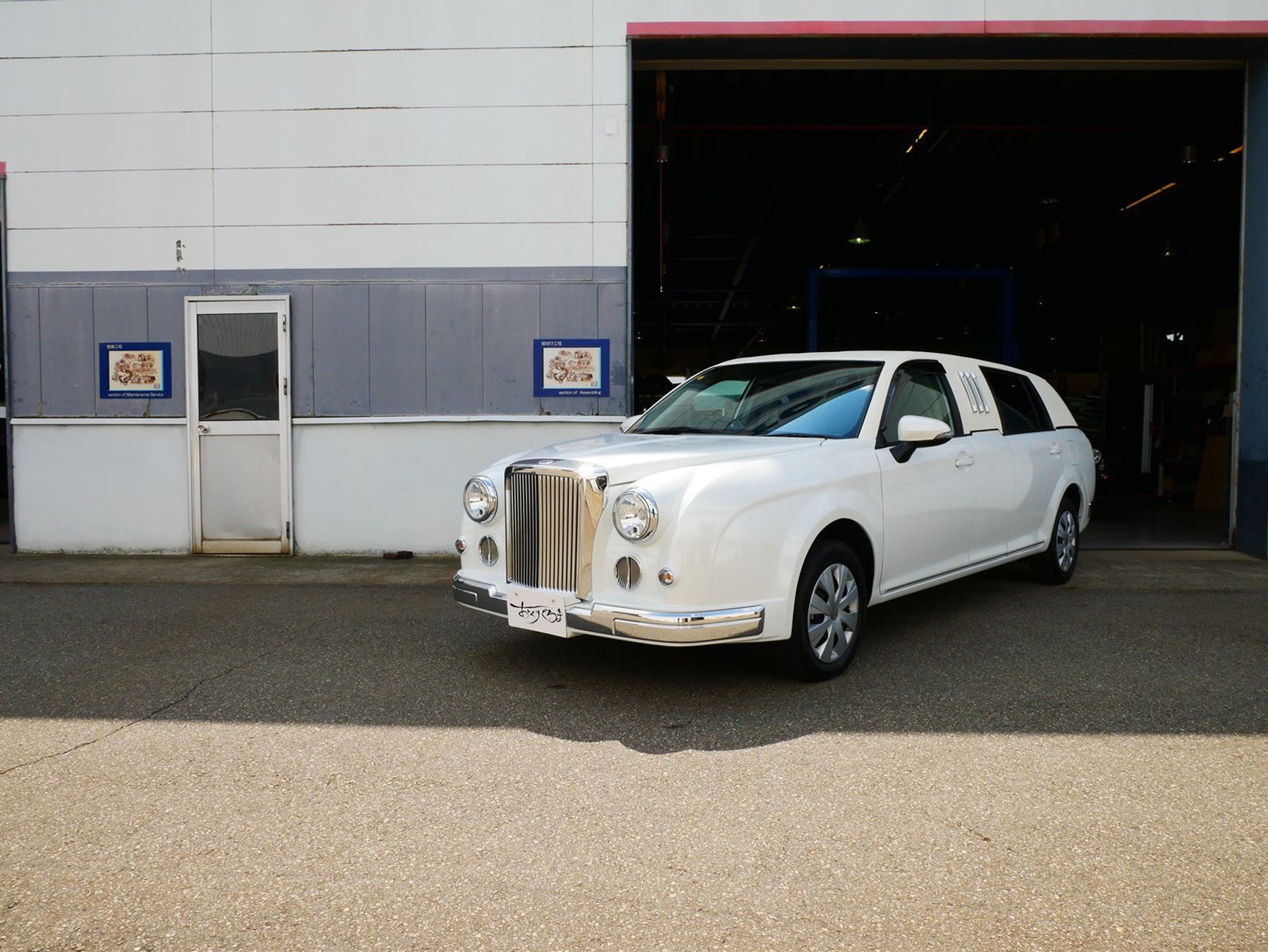 Hearse
Mitsuoka Ryugi Hearse (Extended Center)
An environmentally friendly hybrid car with a size suitable even for females. A model that attracts attention.
2 to 3 seater (option) extended center hearse.
Options ranging from a 1.5L gasoline engine cars or a hybrid car.
The size of the cabin is 2,100 mm in depth, 1,000 mm in width, and 600 mm in height.
A 3 seater ride is 2,100 mm deep, 1,000 mm wide, and 606 mm high. All correspond to the 2,100 mm bowl.
Considering the female friendly size with a total length of 5,105 mm, combined with the convenience of the base car, it is possible to produce a cost-efficient hearse that satisfies both functionality and price.

Specification
Model name
Mitsuoka Ryugi (Extended center)
Grade
EX
Drive System

2WD

4WD

Brand/Model
Brand
Toyota
Toyota
Model

DBA-NRE161G

DBA-NRE164G

Engine/Specs
Fuel/ Tank Capacity (L)
Lead-free gasoline / 42
Lead-free gasoline / 42
Engine Type
2NR
1NZ
Drive System
Front wheel drive (FF) 2WD

4WD

Displacement (L)

1.496

1.496

Tire

Front

175/65R15 84H

175/65R15 84H

Rear

175/65R15 84H

175/65R15 84H

Dimensions
Overall Length (mm)

5,105

5,105

Overall Width (mm)

1,695

1,695

Overall Height (mm)

1,490

1,530

Wheelbase (mm)

3,200

3,200

Minimum steering radius (m)

5.8

5.9

Tread (mm)
Front

1,480

1,480

Rear

1,475

1,475

Coffin Room Dimensions (mm)
Length

2,200

2,200

Width


 

606 (3-seater)
1,000 (2-seater)
606 (3-seater)
1,000 (2-seater)
Height

680

680

Rear Overhang (mm)

880

880

Weight/Capacity
Curb Weight (kg)

1,410

1,460

Seating Capacity (person)
3/2
3/2
Total Vehicle Weight (kg)

1,575

1,625

Total Vehicle Weight (kg)
1,575 (3-seater)
1,520 (2-seater)
1,625 (3-seater)
1,570 (2-seater)
Equipment
Model name
Mitsuoka Ryugi Hearse (Extended Center)
Grade
EX
Equipment
Coffin Room
high-performance fluorine processed wall, anti-smelling coat, independent unit structure
3 rear seat, marble finish floor storage lid
Ornament
LED design lighting
LED design lighting
Table Bier
Imported roller, processed floor marble, bumper guard (synthetic leather)
Stretcher/Coffin platform
Body
Extended 600mm center
Top
Mid roof specification, anti-smelling / waterproof high performing synthetic leather
Rear Door
Flip-up rear door structure, upper anti-smelling / waterproof high-performance synthetic leather
Quarter Side
3 installed vertical opera lights