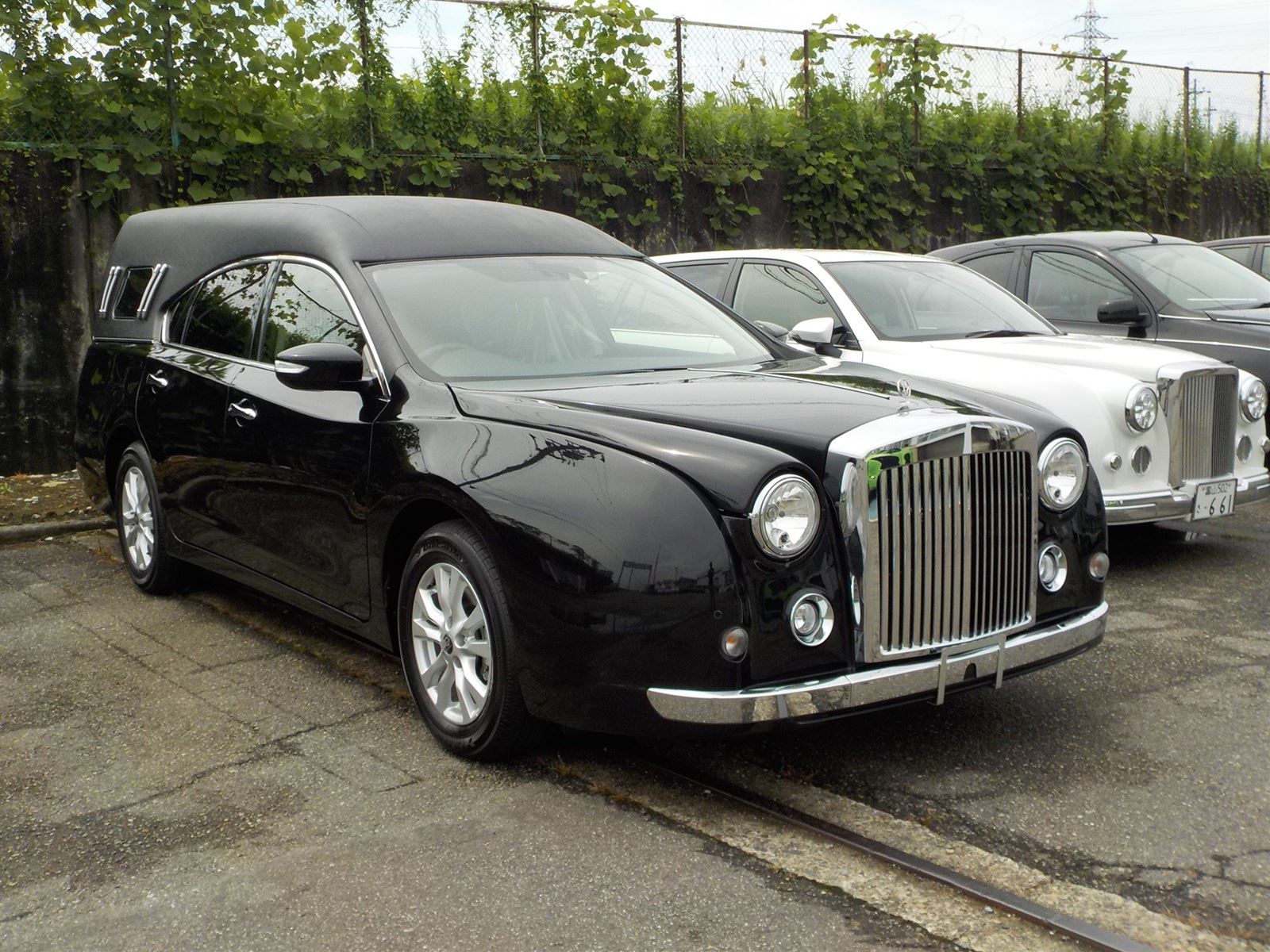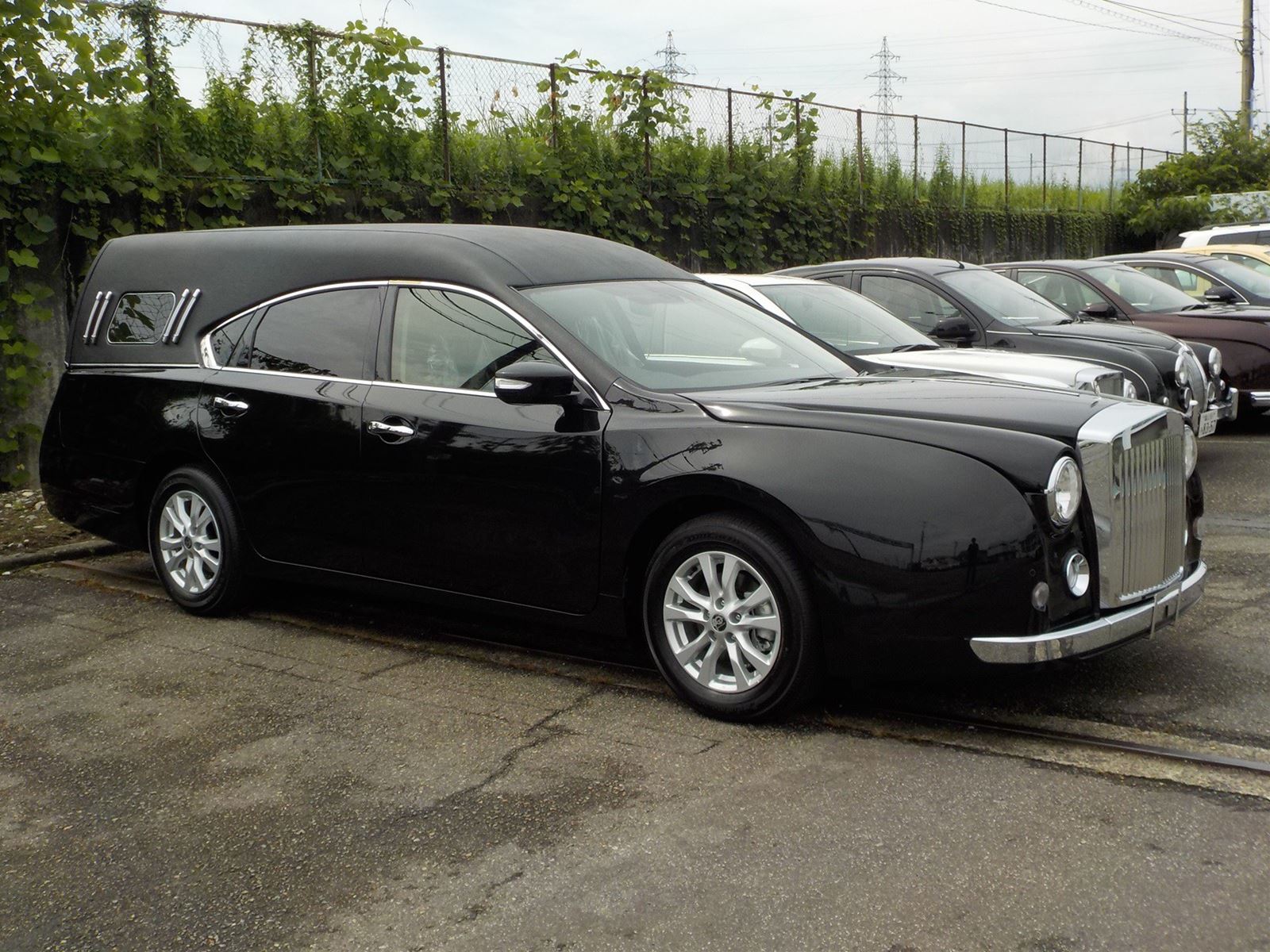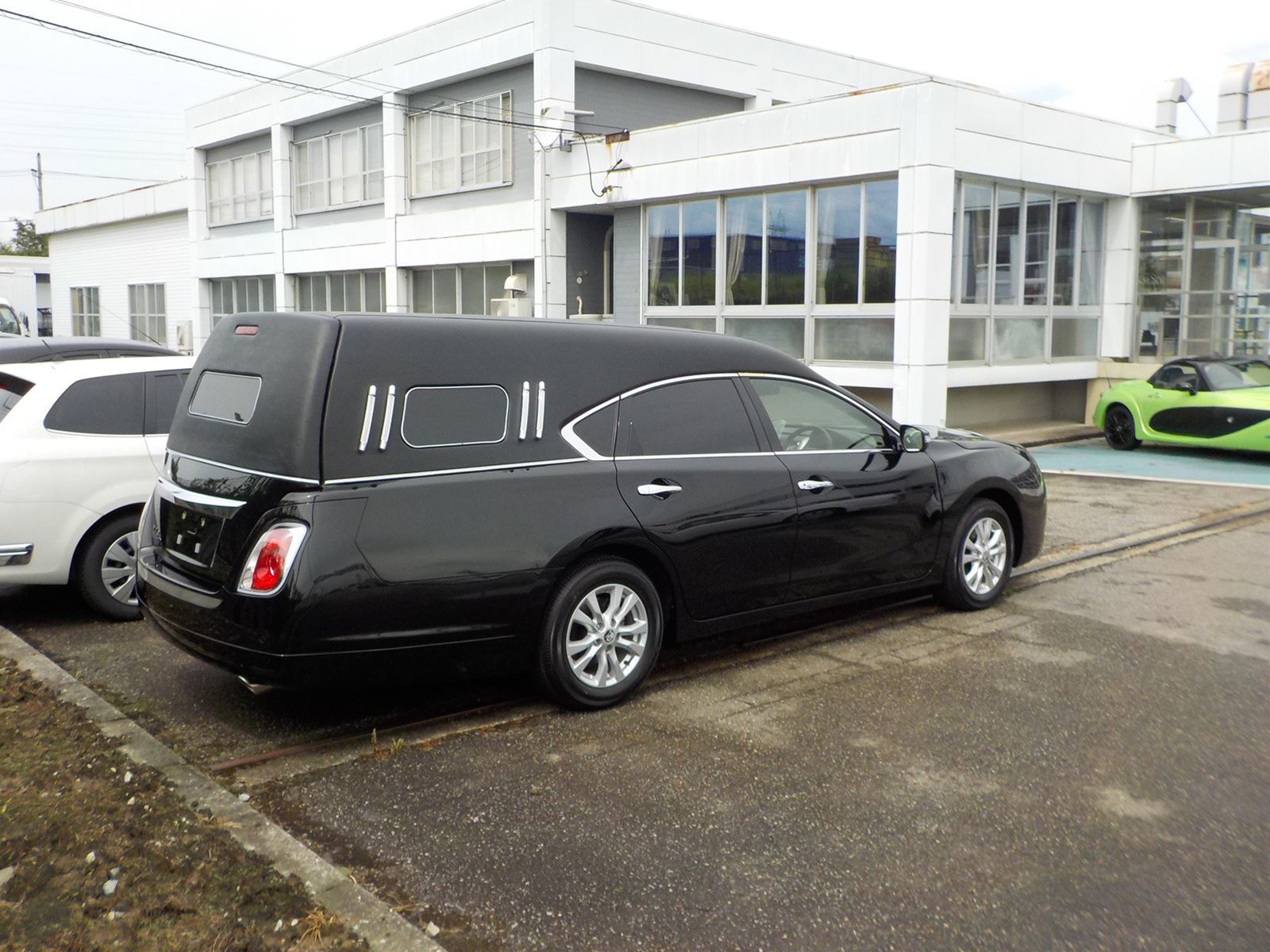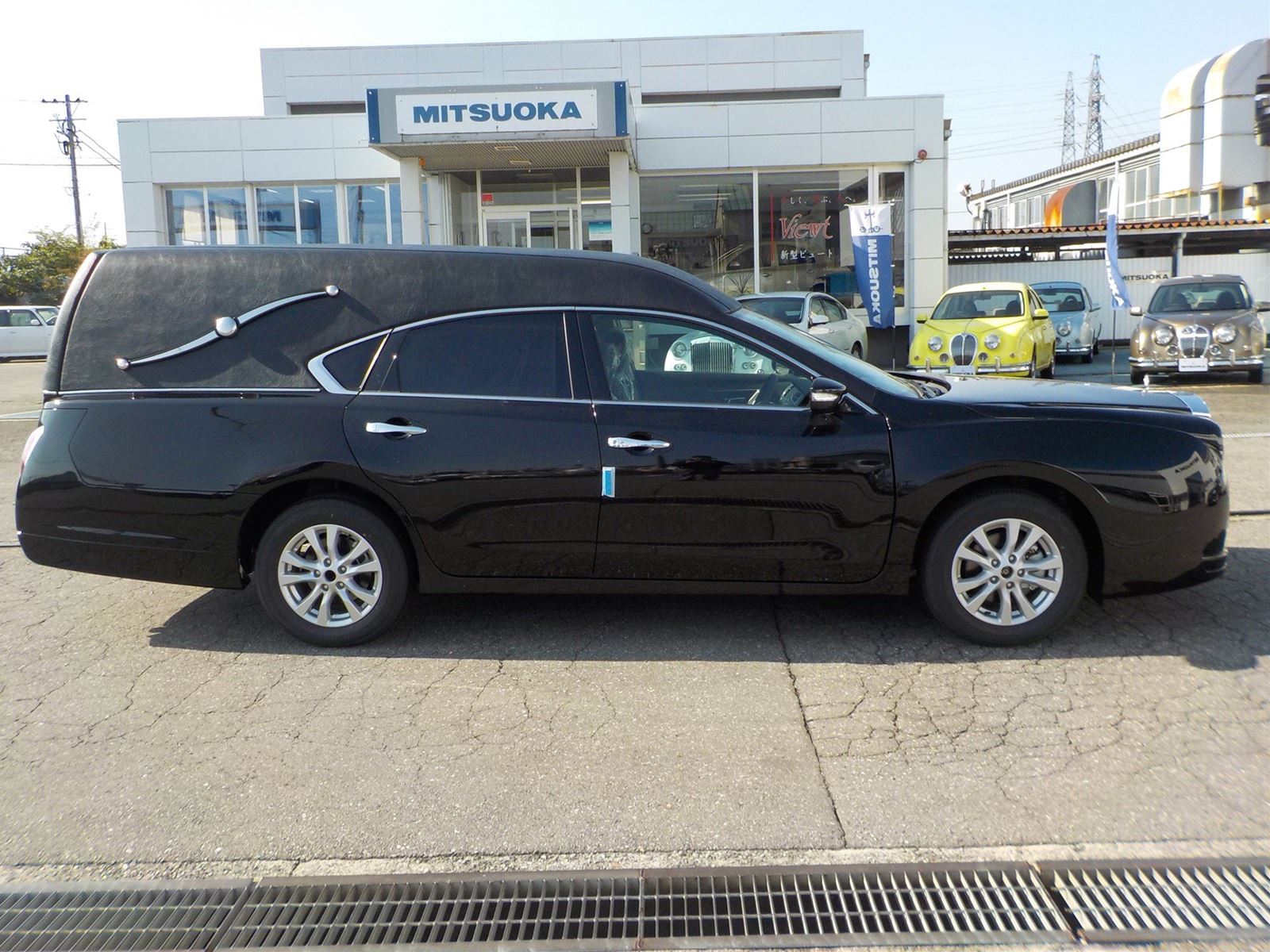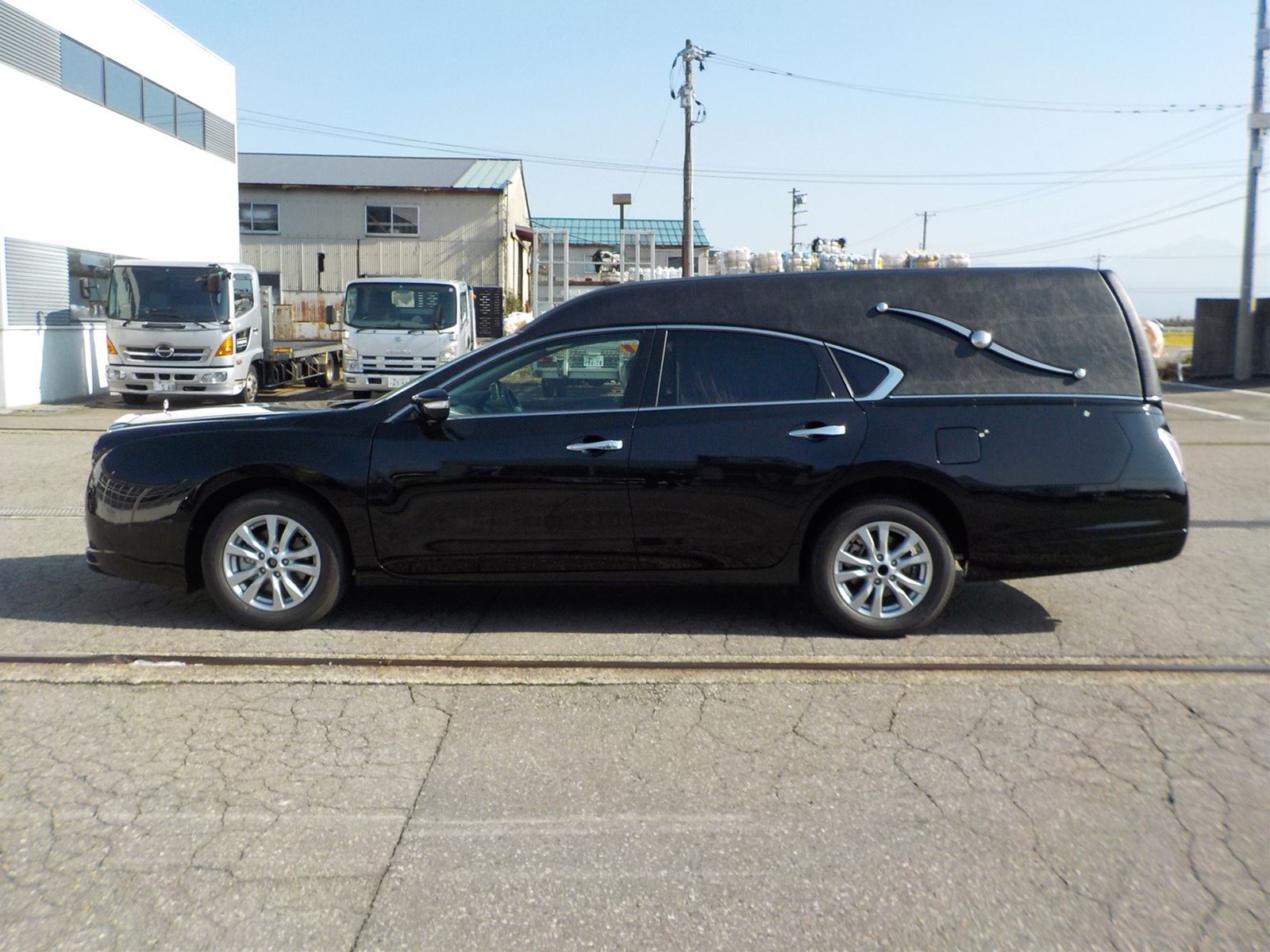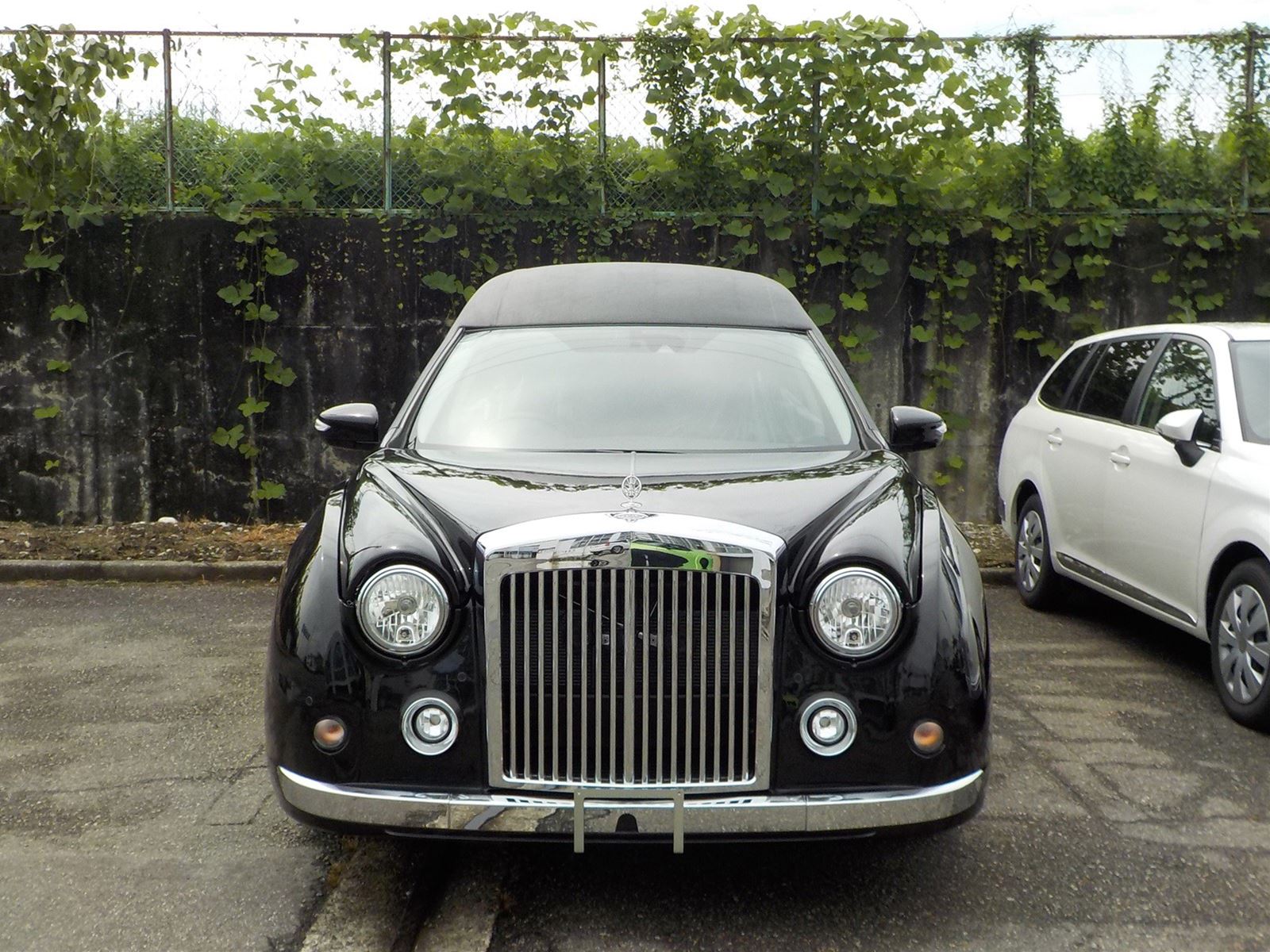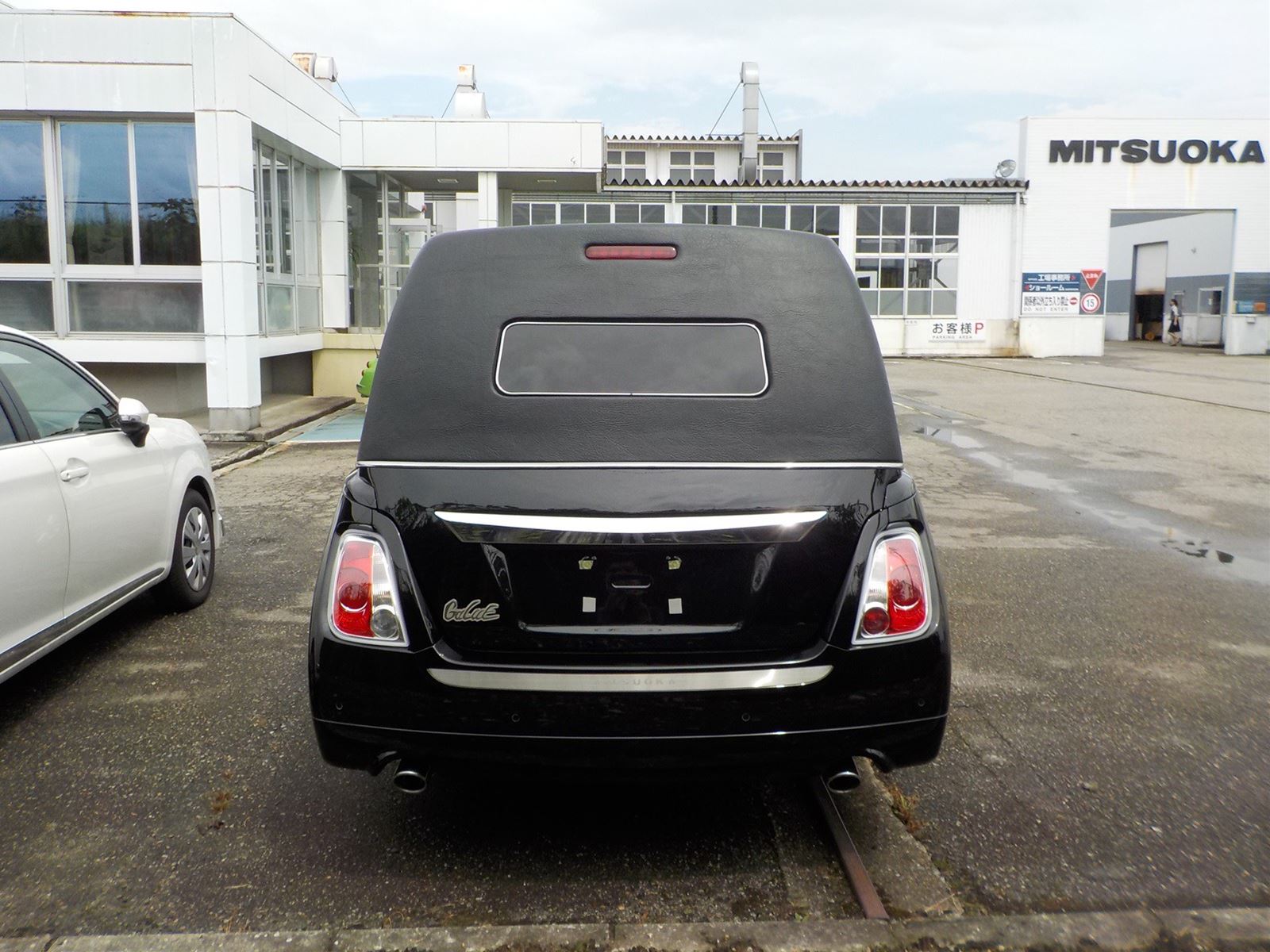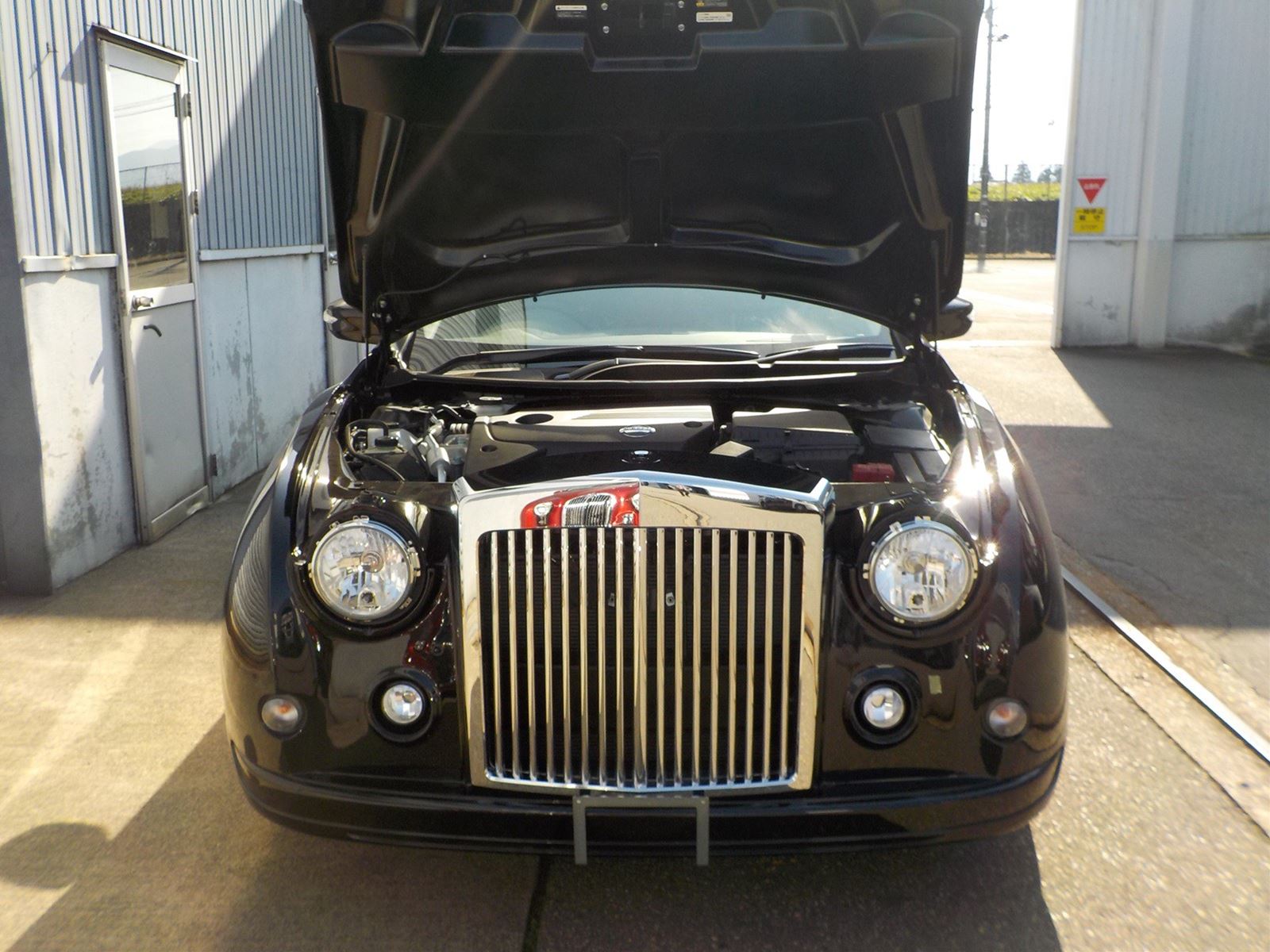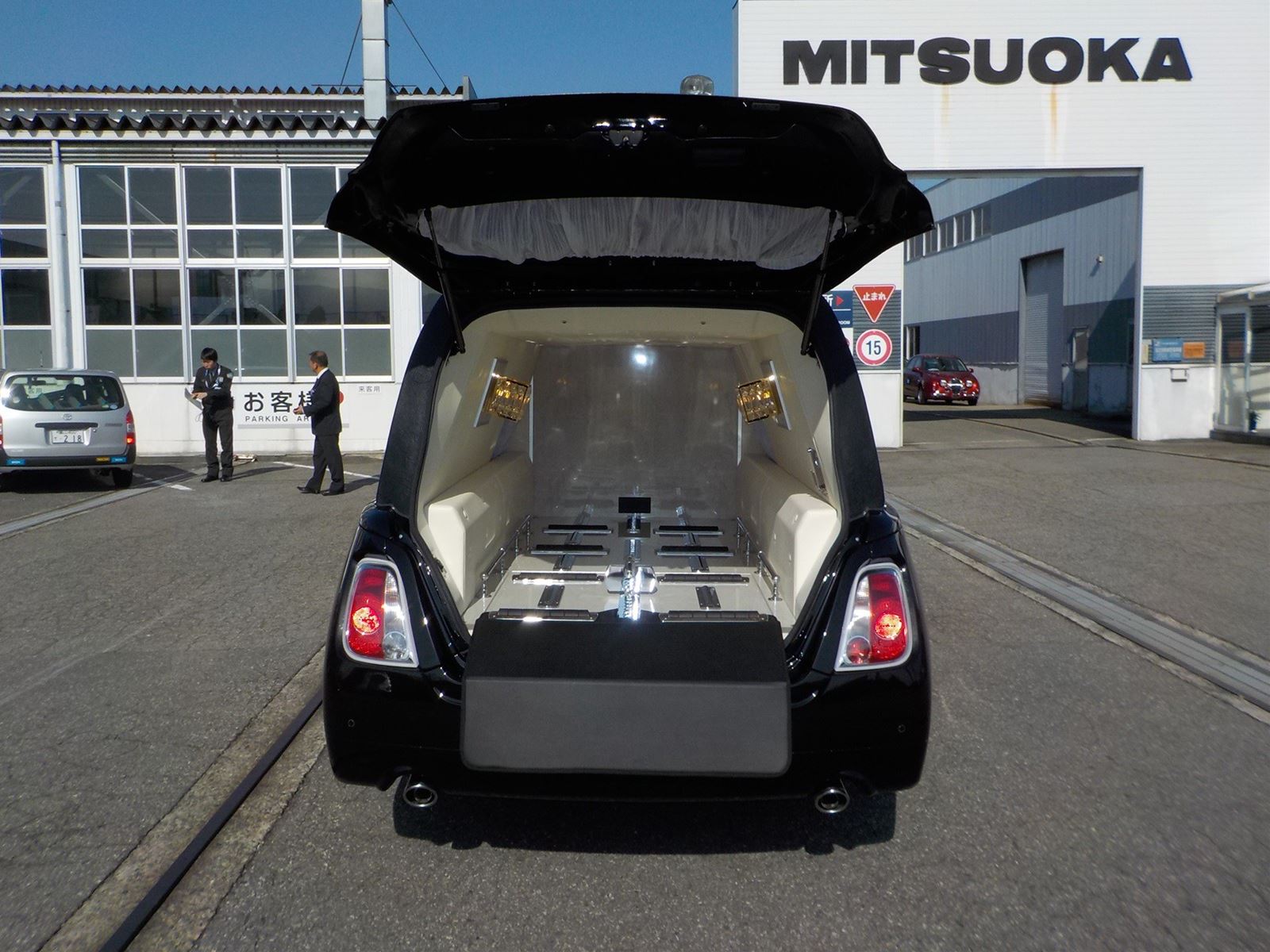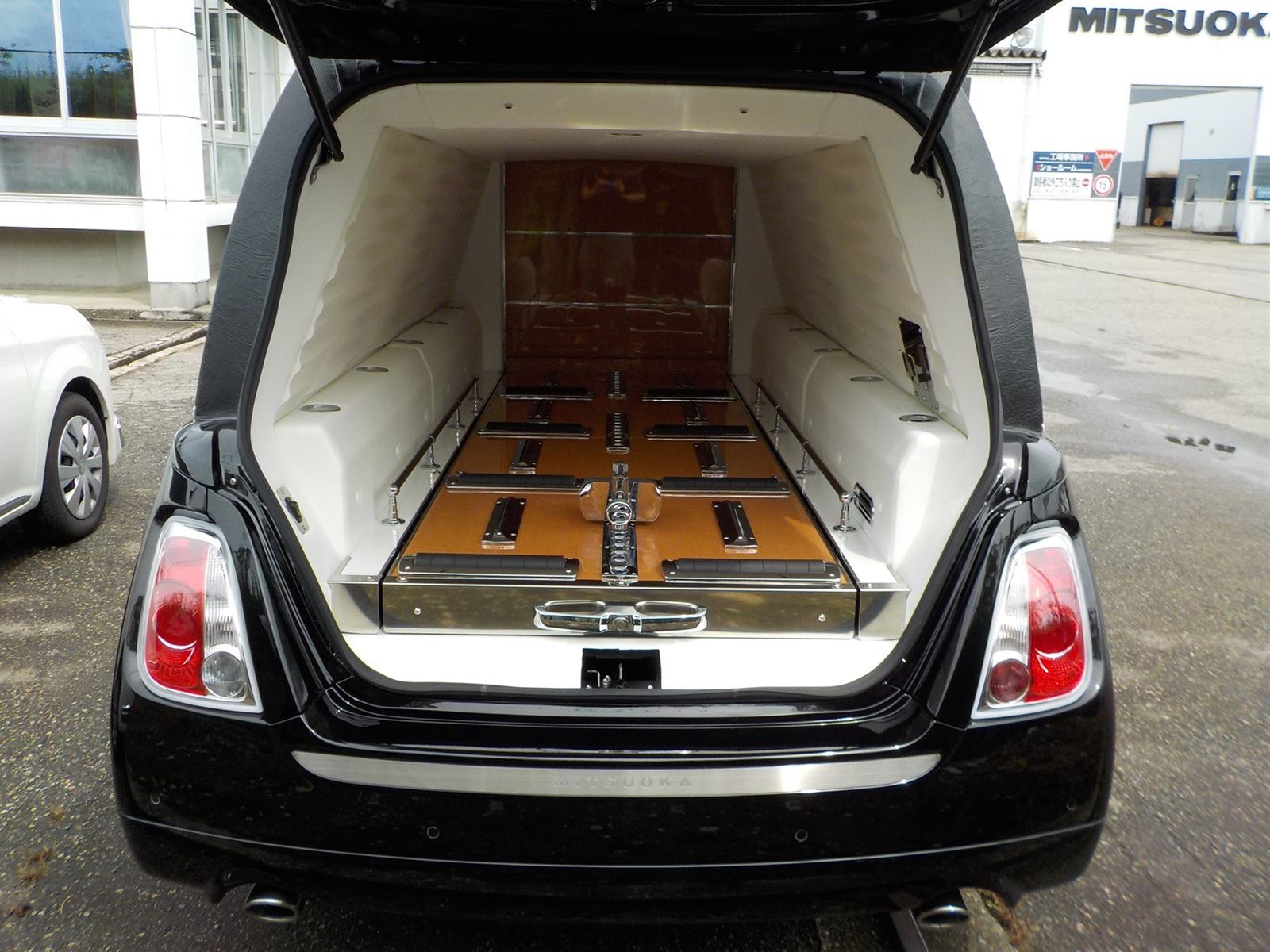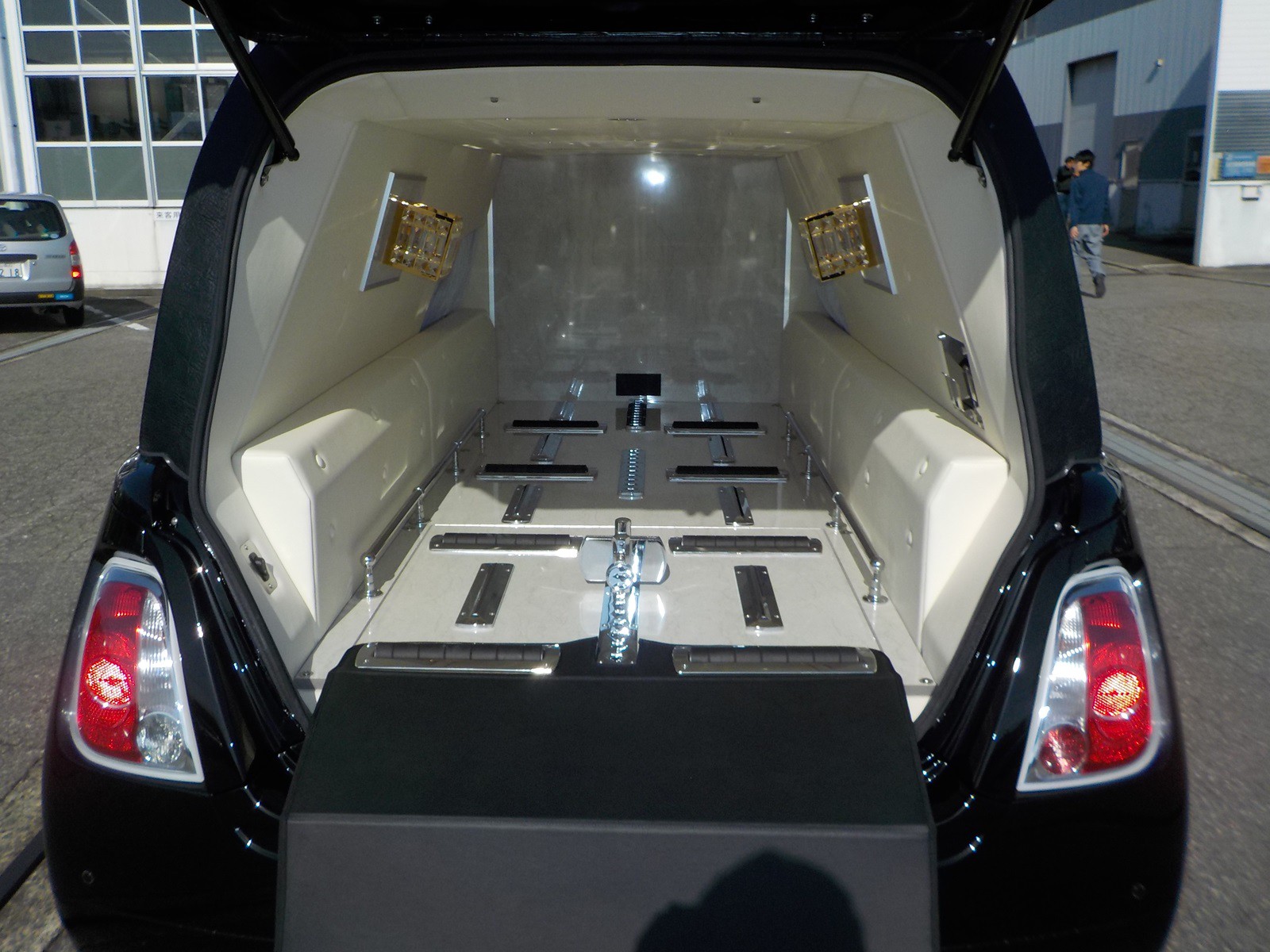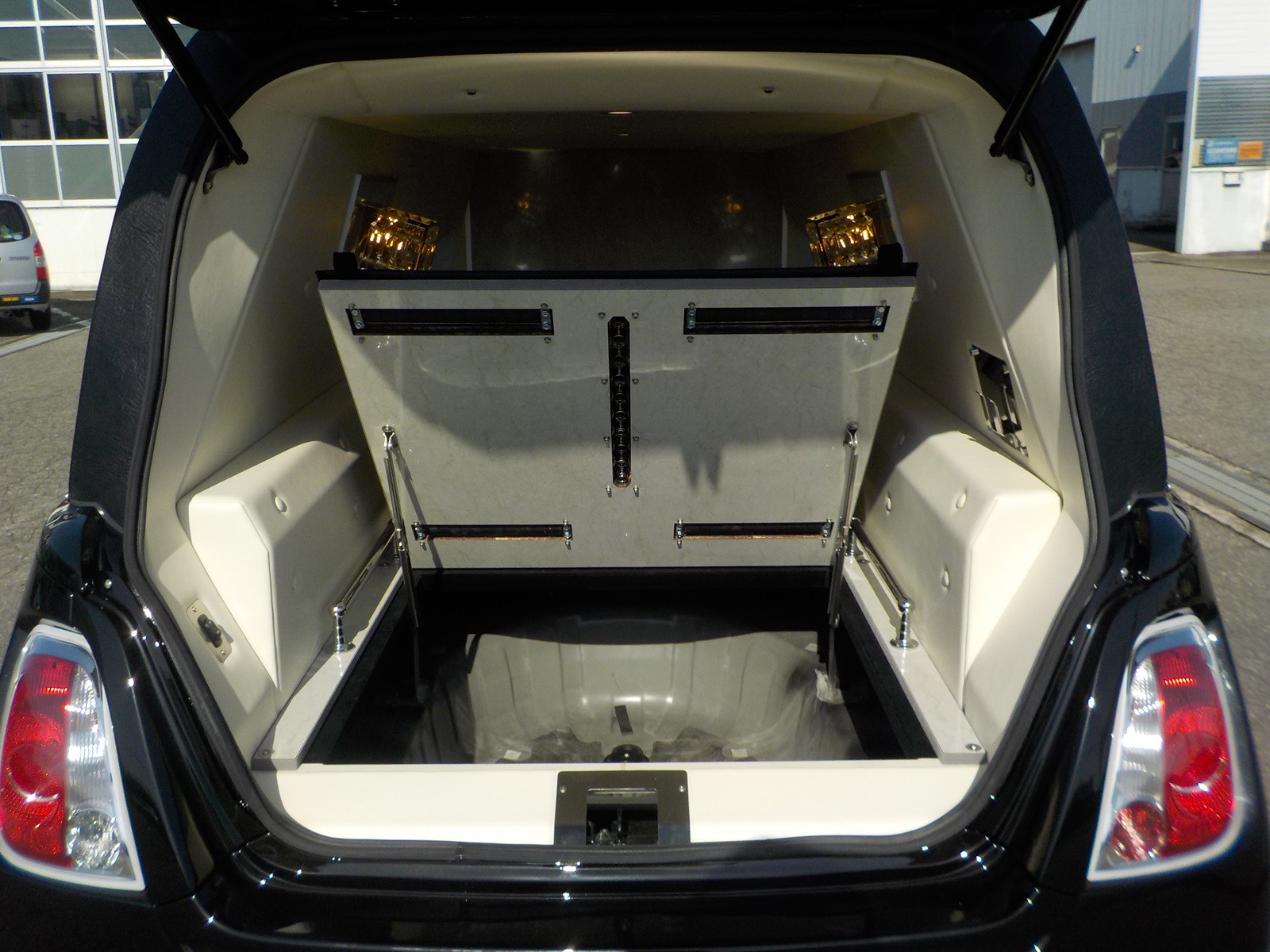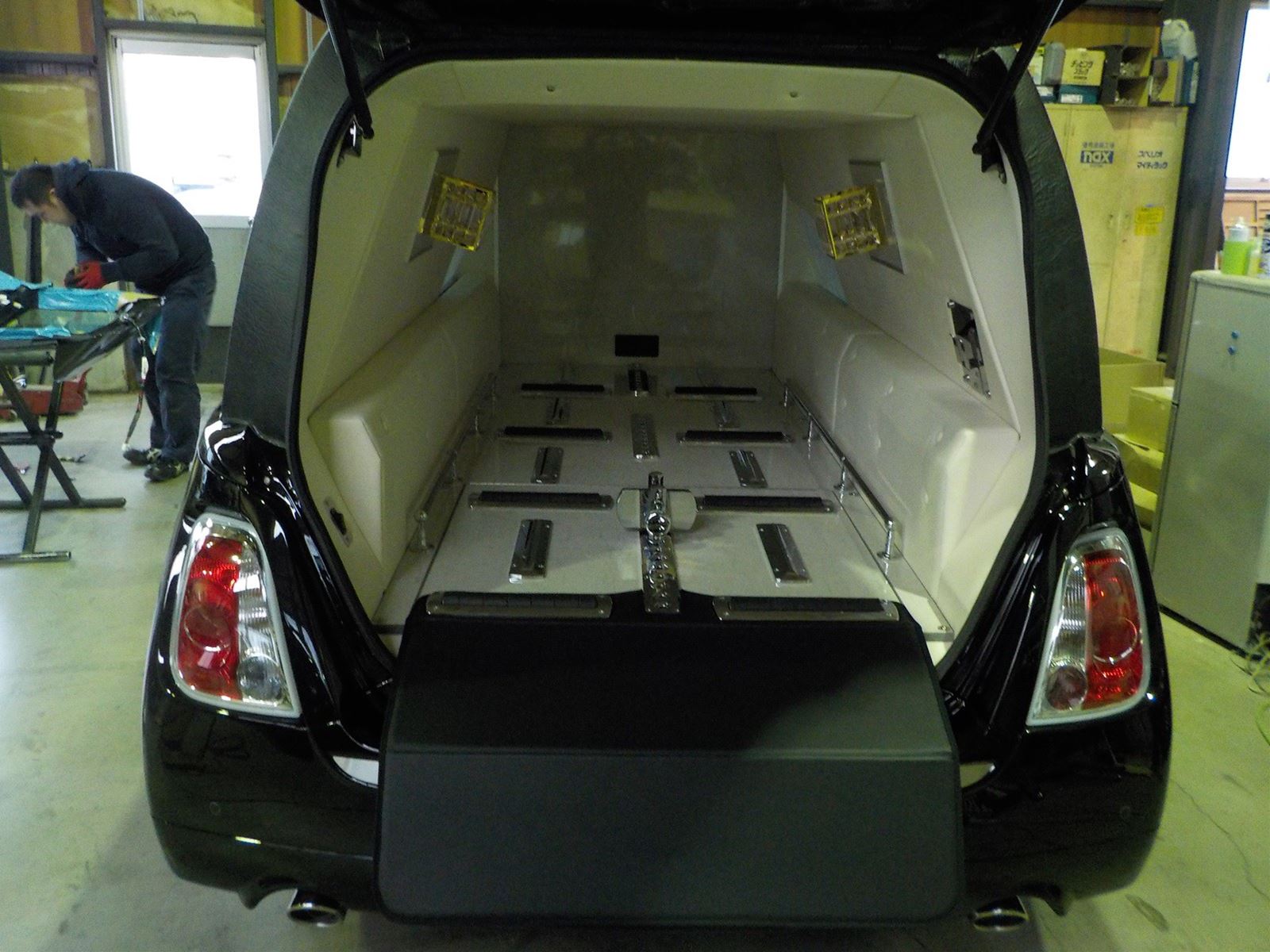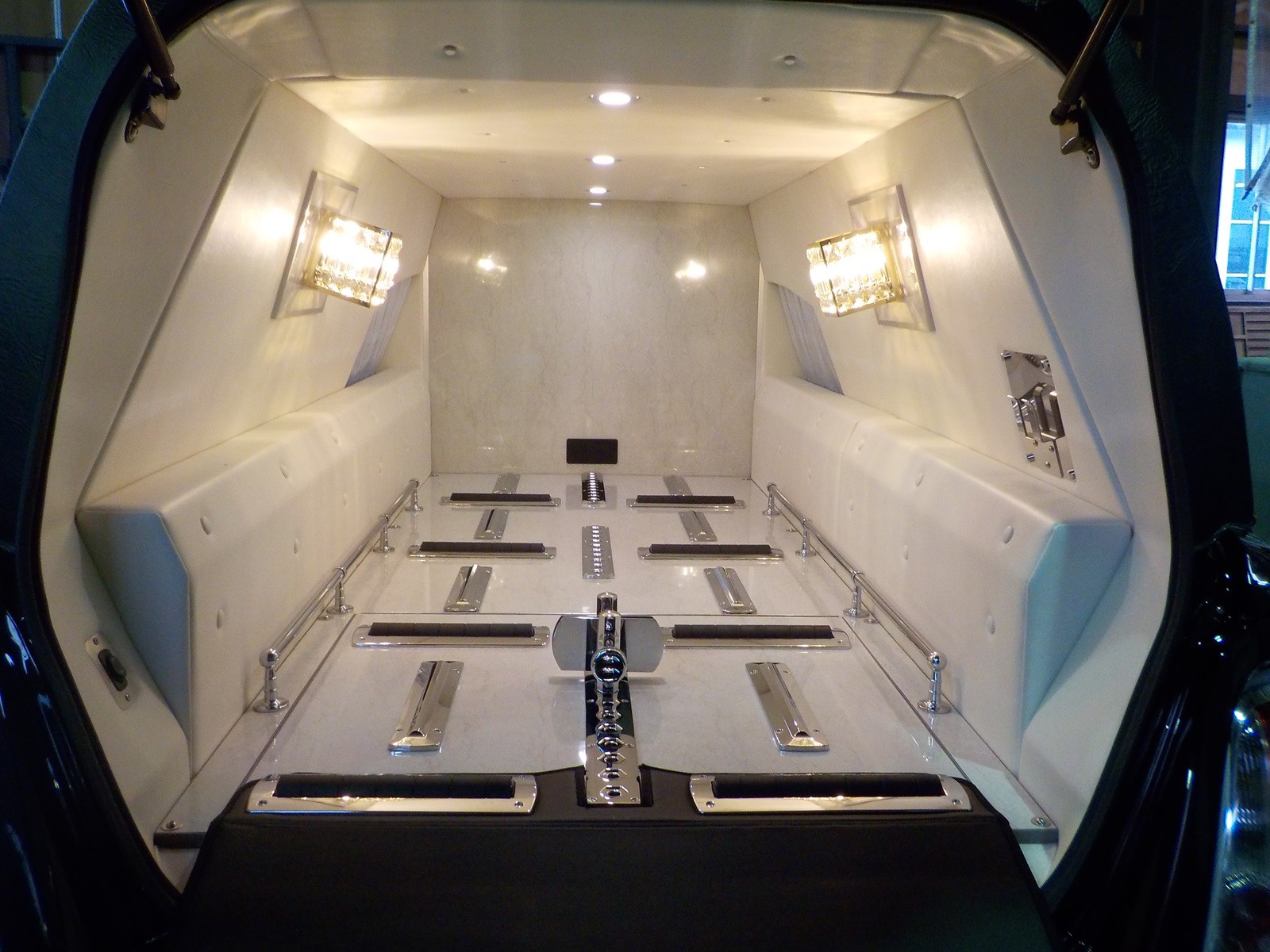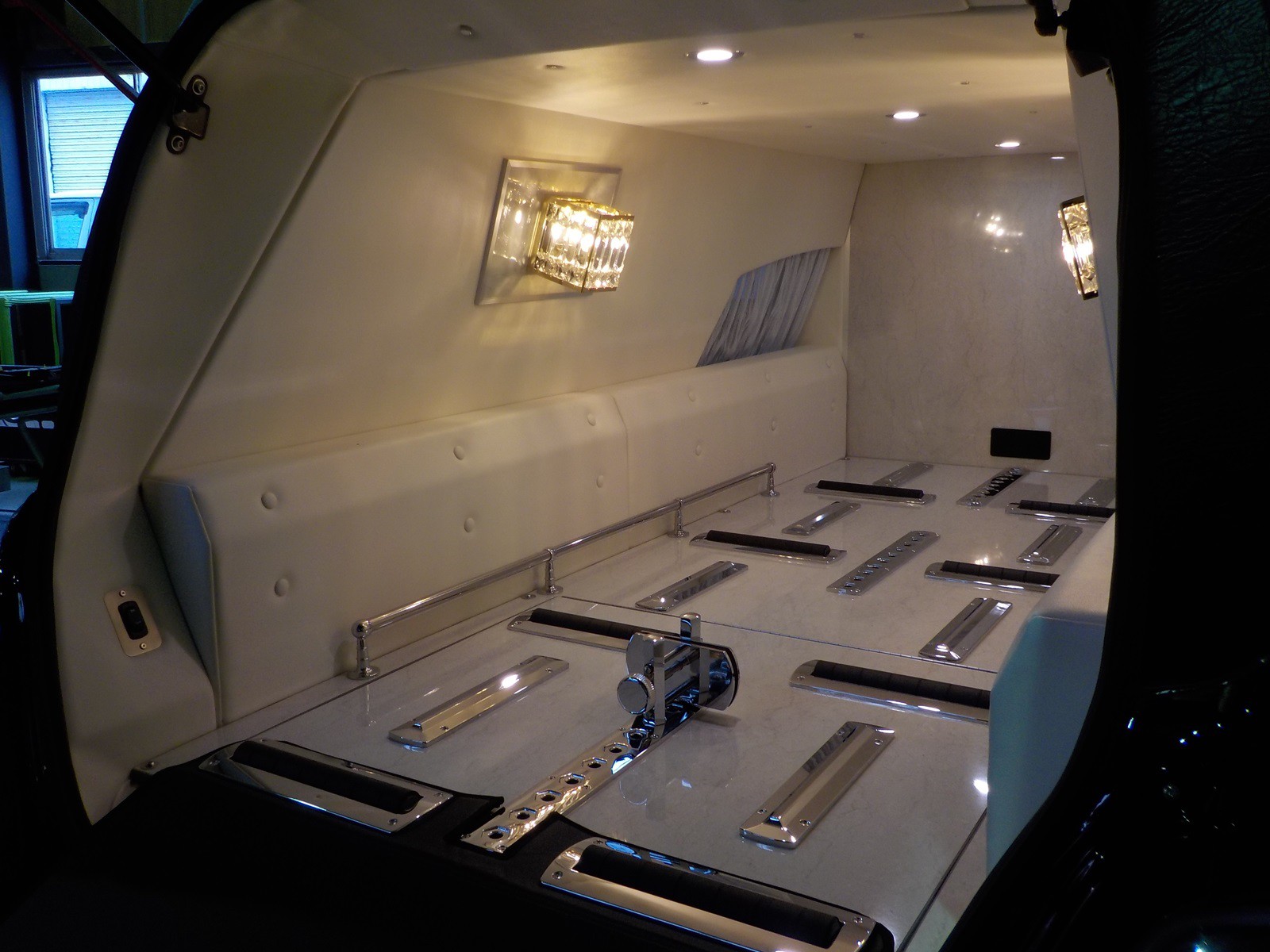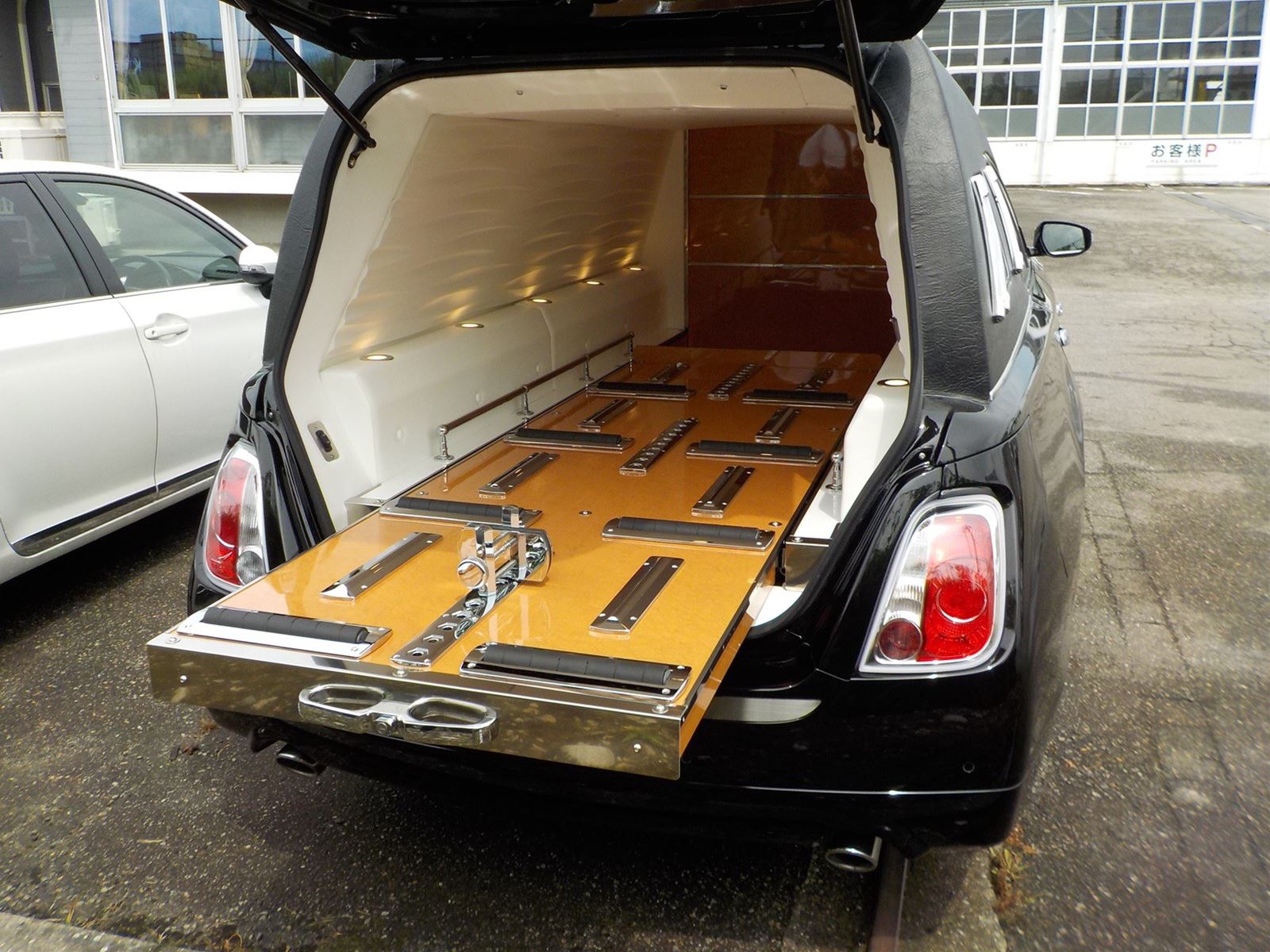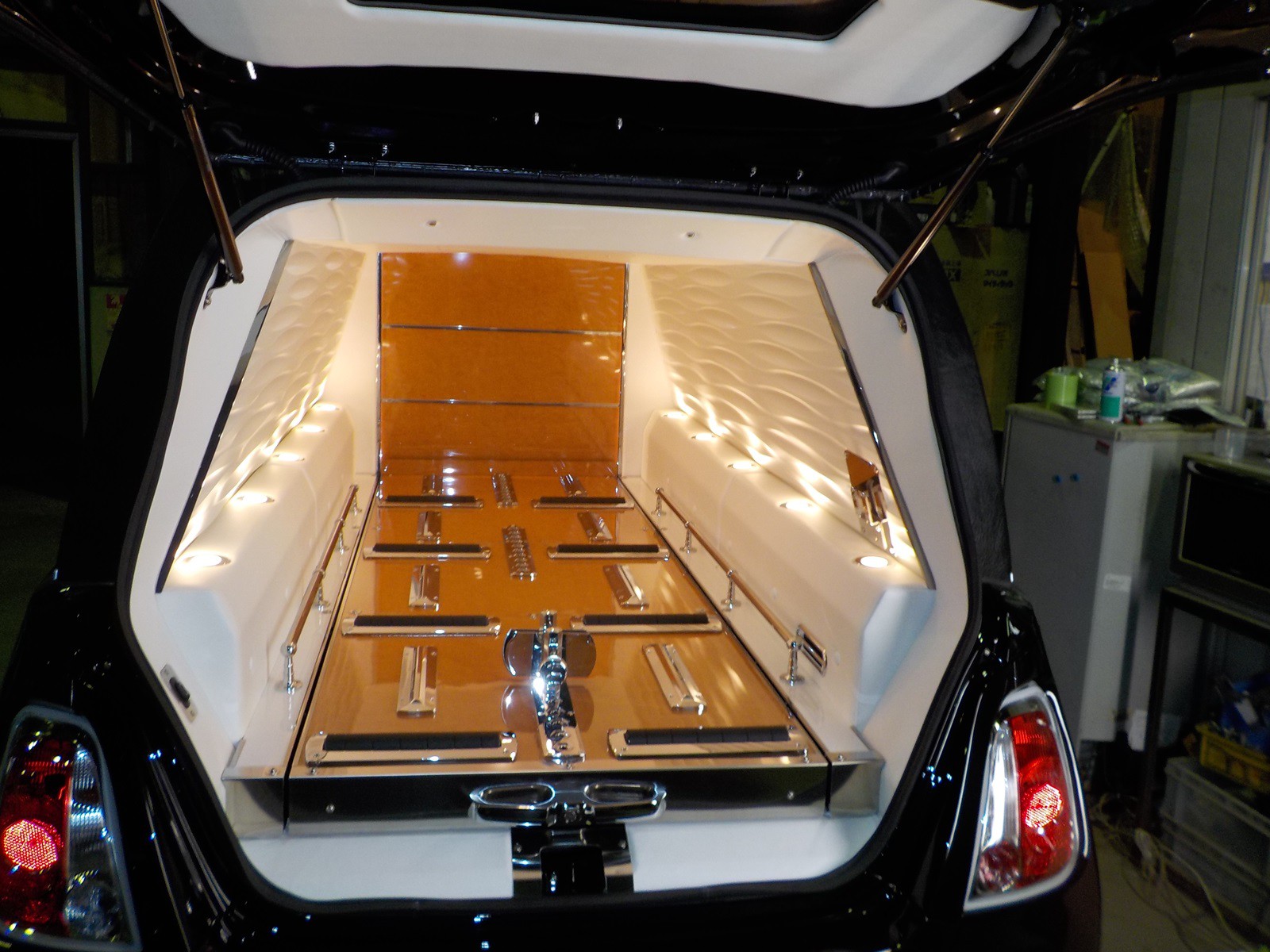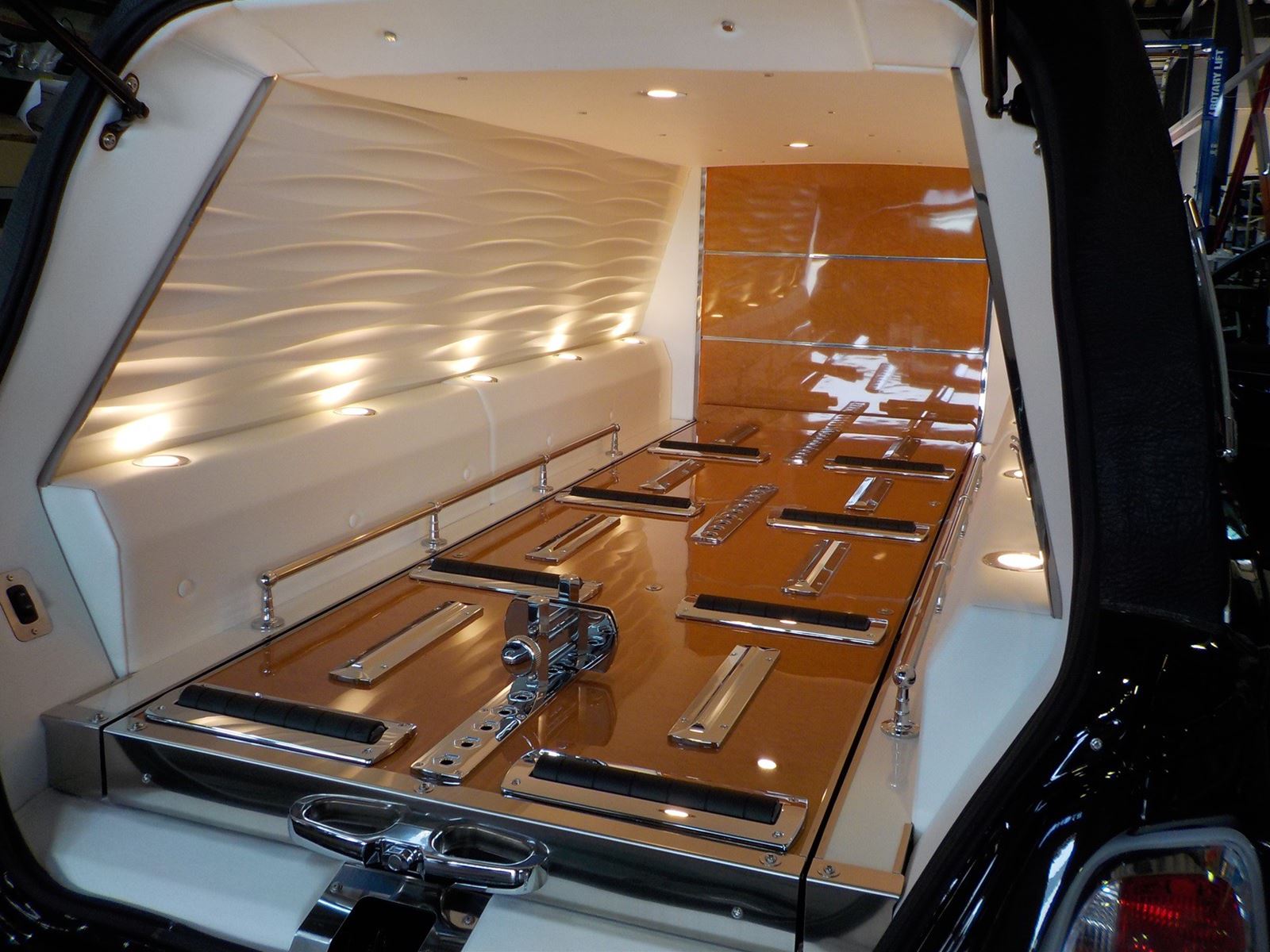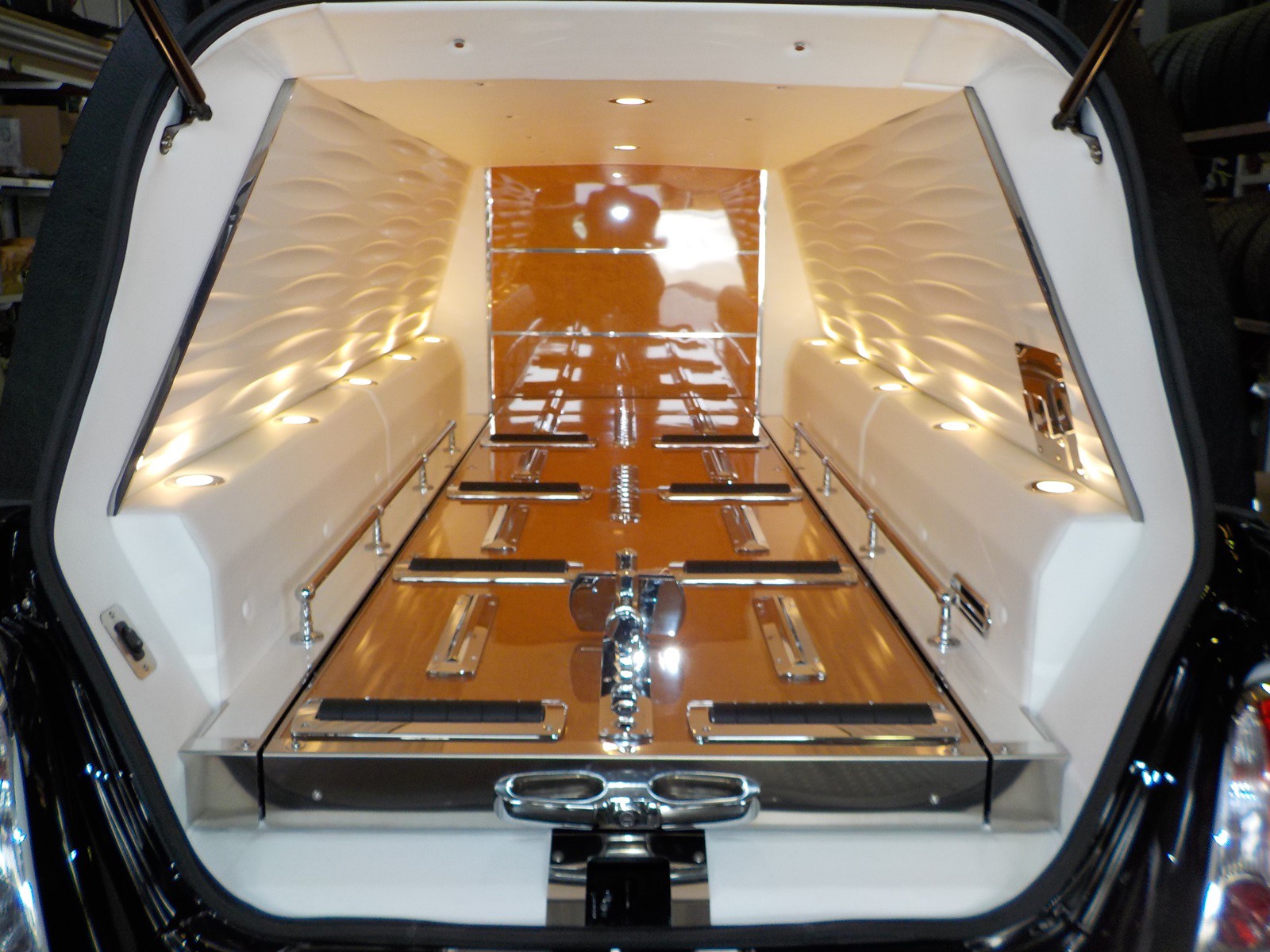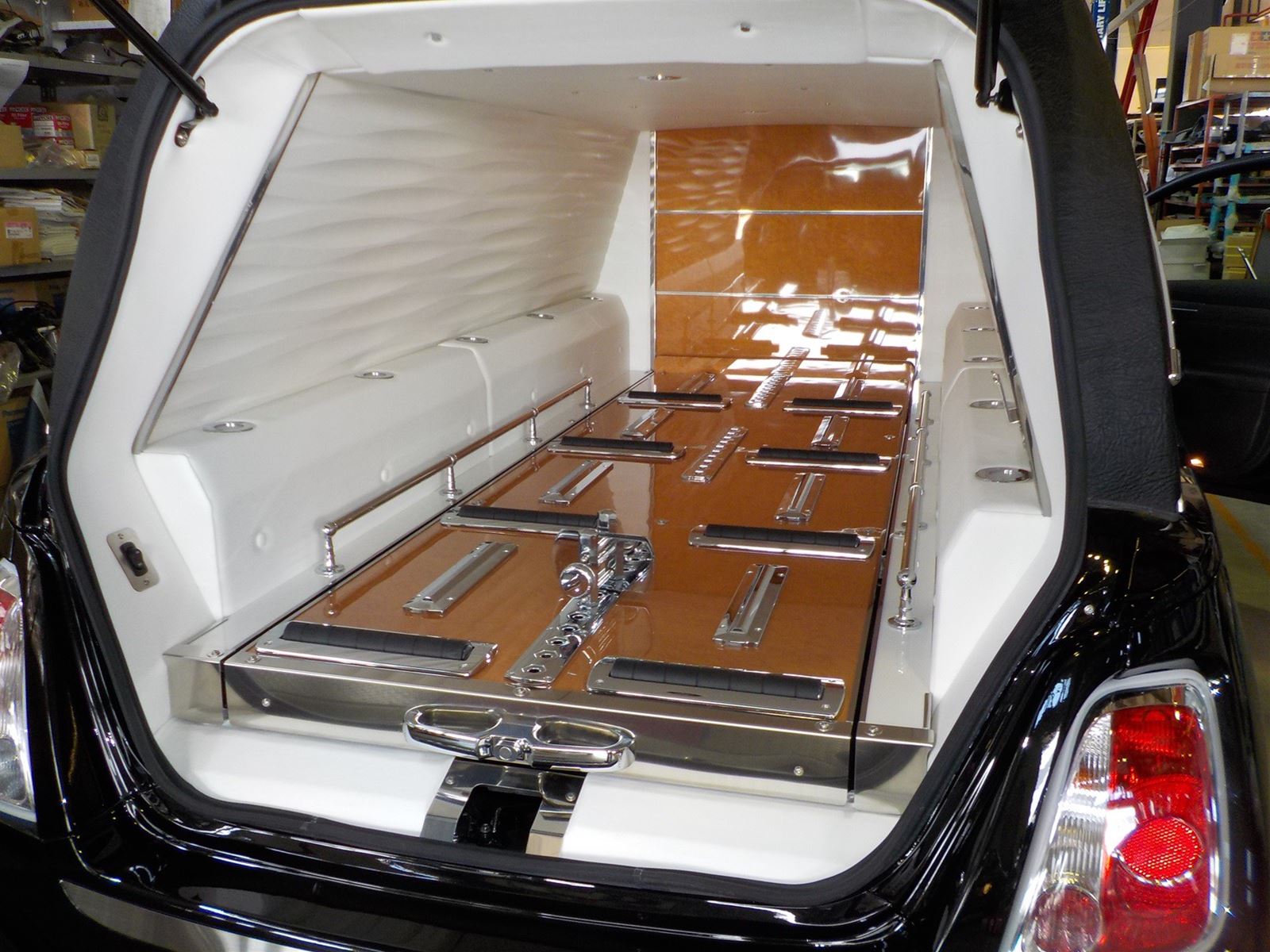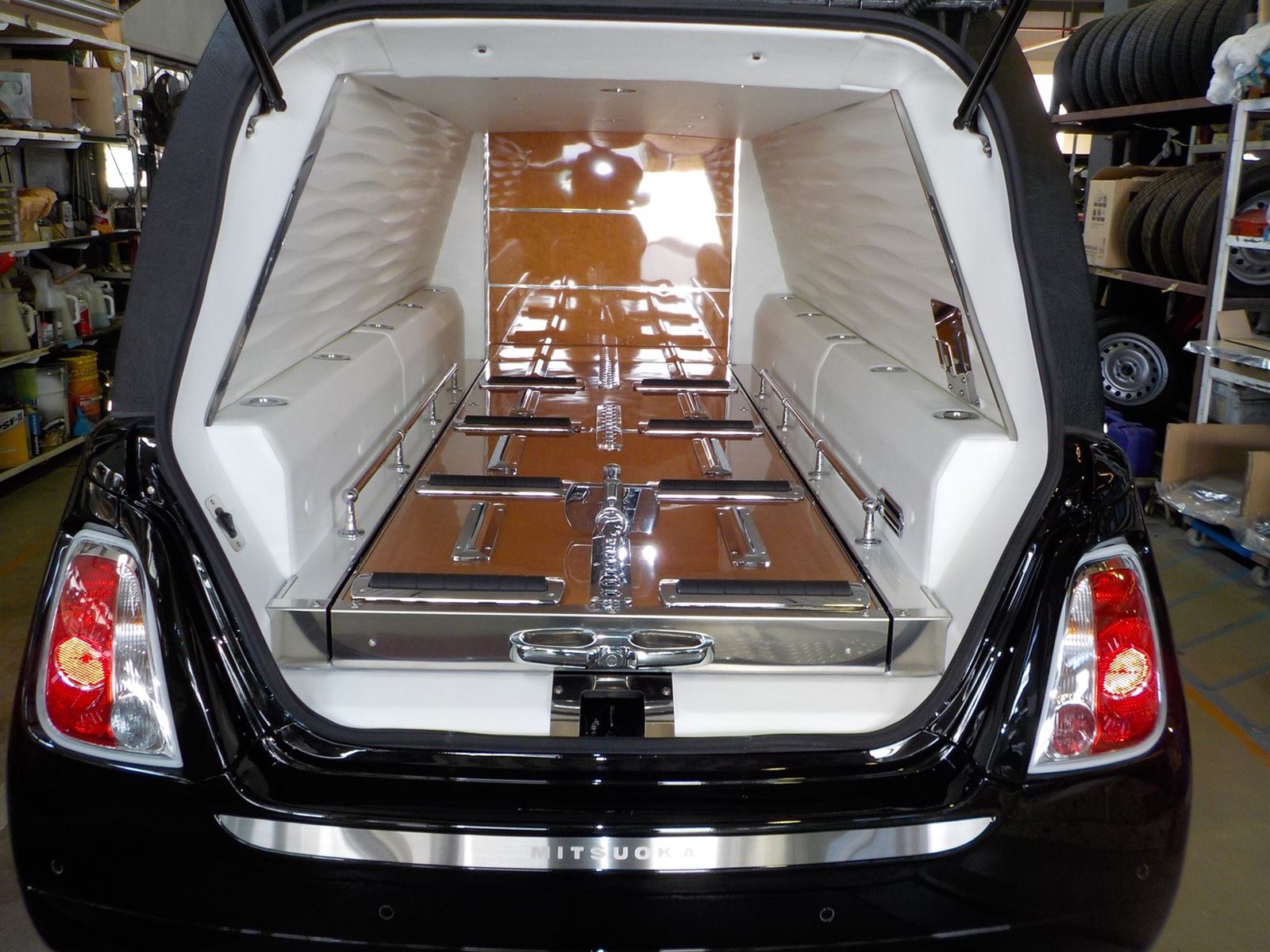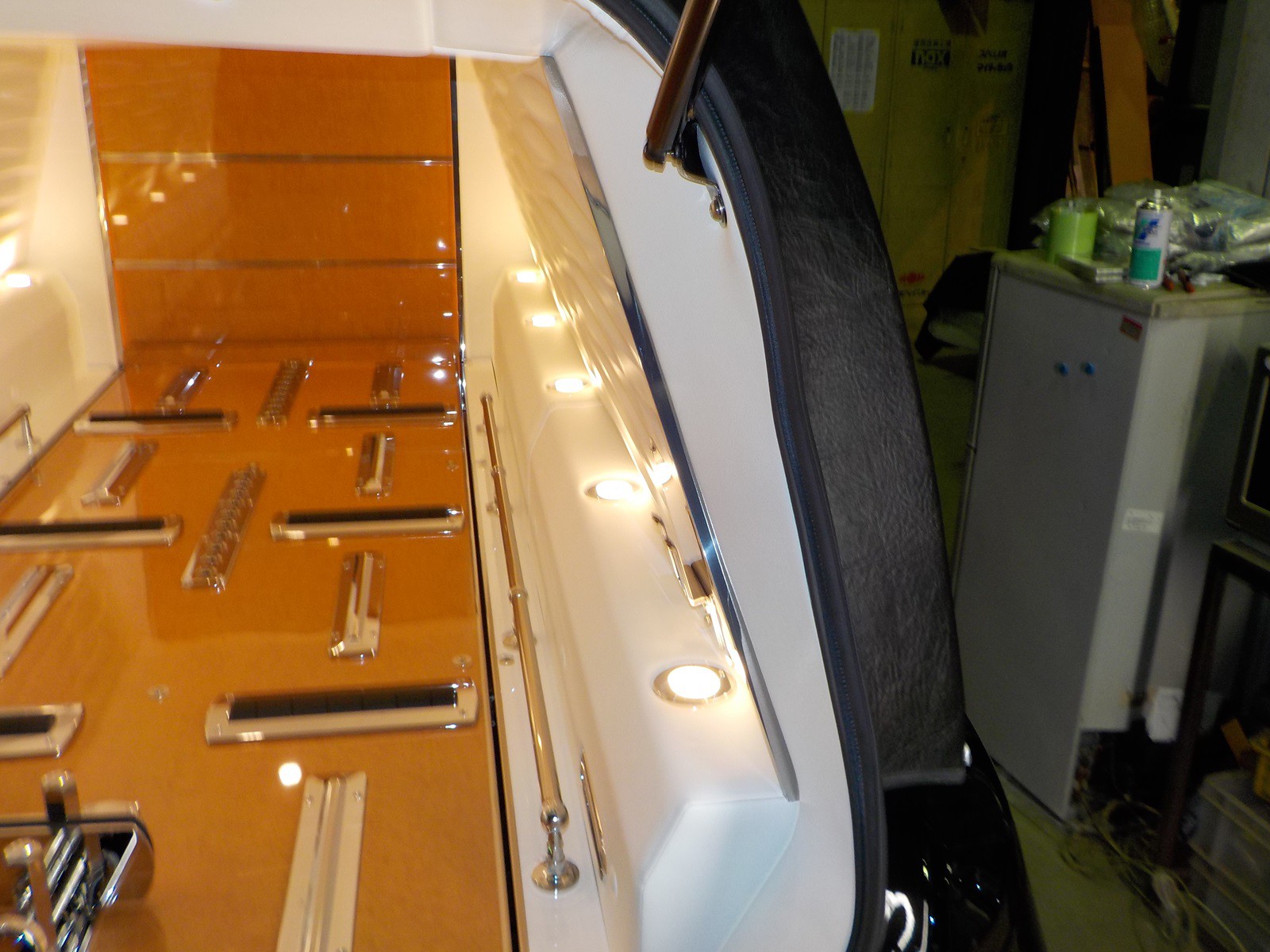 Hearse
Mitsuoka Galue 5 Hearse (Extended Rear Overhang)
The Galue design combining functionality with convenience on an extended overhang hearse.
A 2-seater extended overhang hearse.
The interior dimensions of the bowl are 2,100 mm in depth, 800 mm in width, and 780 mm in height, and also compatible with 2,100 mm bowls.
The total length measures up to 5,360mm,a well manageable length for a great design.

Specification
Model Name
Mitsuoka Galue 5 Hearse (Extended Rear Overhang)
Grade
ST
Drive System
Front wheel drive (FF) 2WD
Brand/Model
Brand
Nissan
Model
DBA-L33
Engine/Specs
Fuel/ Tank Capacity (L)
Lead-free gasoline / 65
Engine Type
QR25DE
Drive System
Front wheel drive (FF)
Displacement (L)
2.488
Tire
Front
215/60R16 95V
Rear
215/60R16 95V
Dimensions
Overall Length (mm) 
5,360
Overall Width (mm)
1,830
Overall Width (mm)
1,690
Wheelbase (mm)
2,775
Minimum steering radius (m)
5.5
Coffin Room Dimensions (mm)
Length
2,200
Width
800
Height
780
Weight/Capacity
Curb Weight (kg)
1,700
Seating Capacity (person)
2
Total Vehicle Weight (kg)
1,810
Equipment
Model Name
Mitsuoka Galue 5 Hearse (Extended Rear Overhang)
Grade

ST

Equipment
Coffin Room
high-performance fluorine processed wall, anti-smelling coat, independent unit structure
Ornament
left and right chandelier lighting equipment, embedded ceiling spot light
Table Bier
Imported roller, processed floor marble, bumper guard (synthetic leather)
Body
400 mm of rear overhang extension
Top
Mid roof specification, anti-smelling / waterproof high performing synthetic leather

Rear Door

Bounce-up type rear gate structure, upper anti-smelling / waterproof high-performance synthetic leather, processed small window, high mount stop lamp