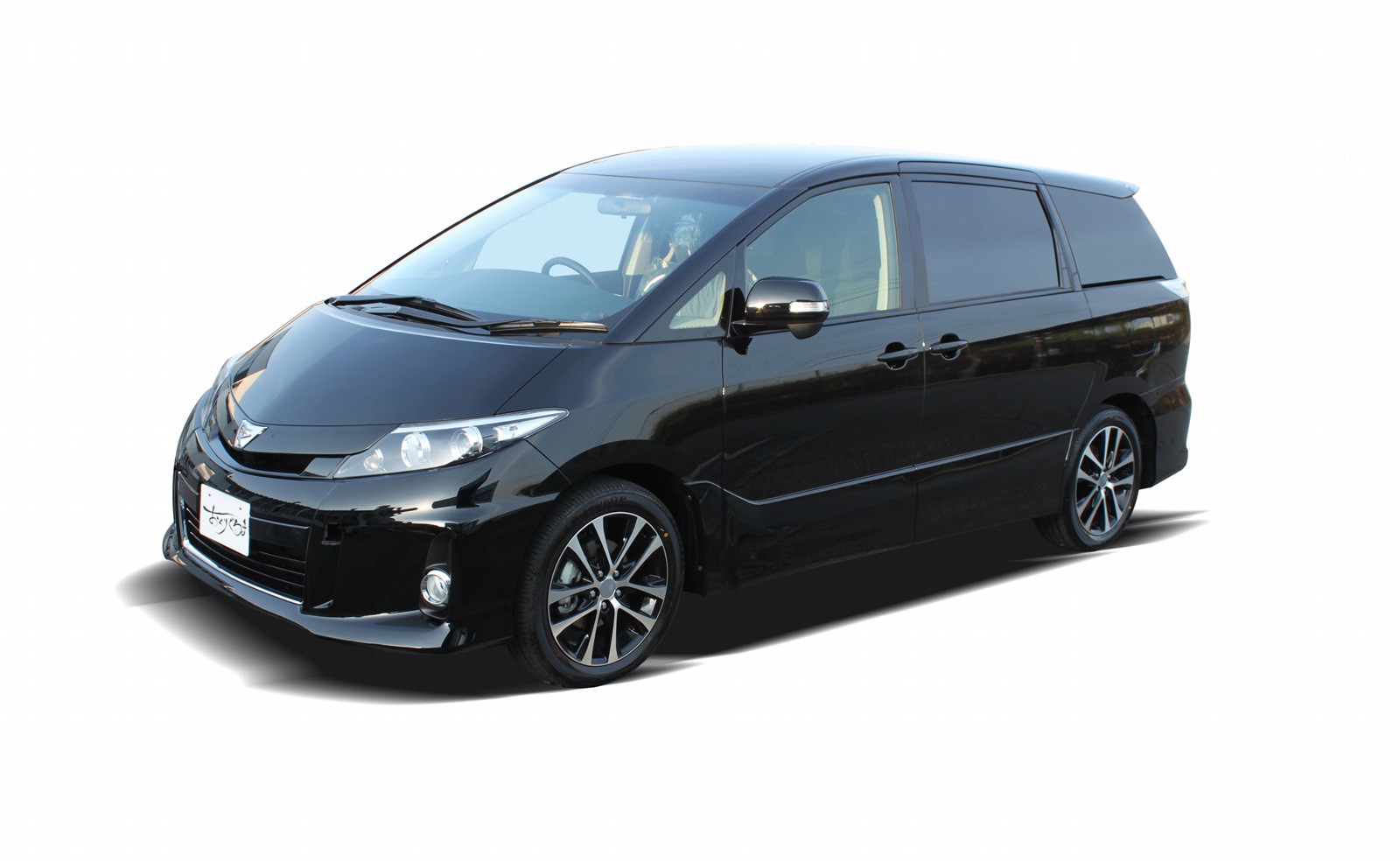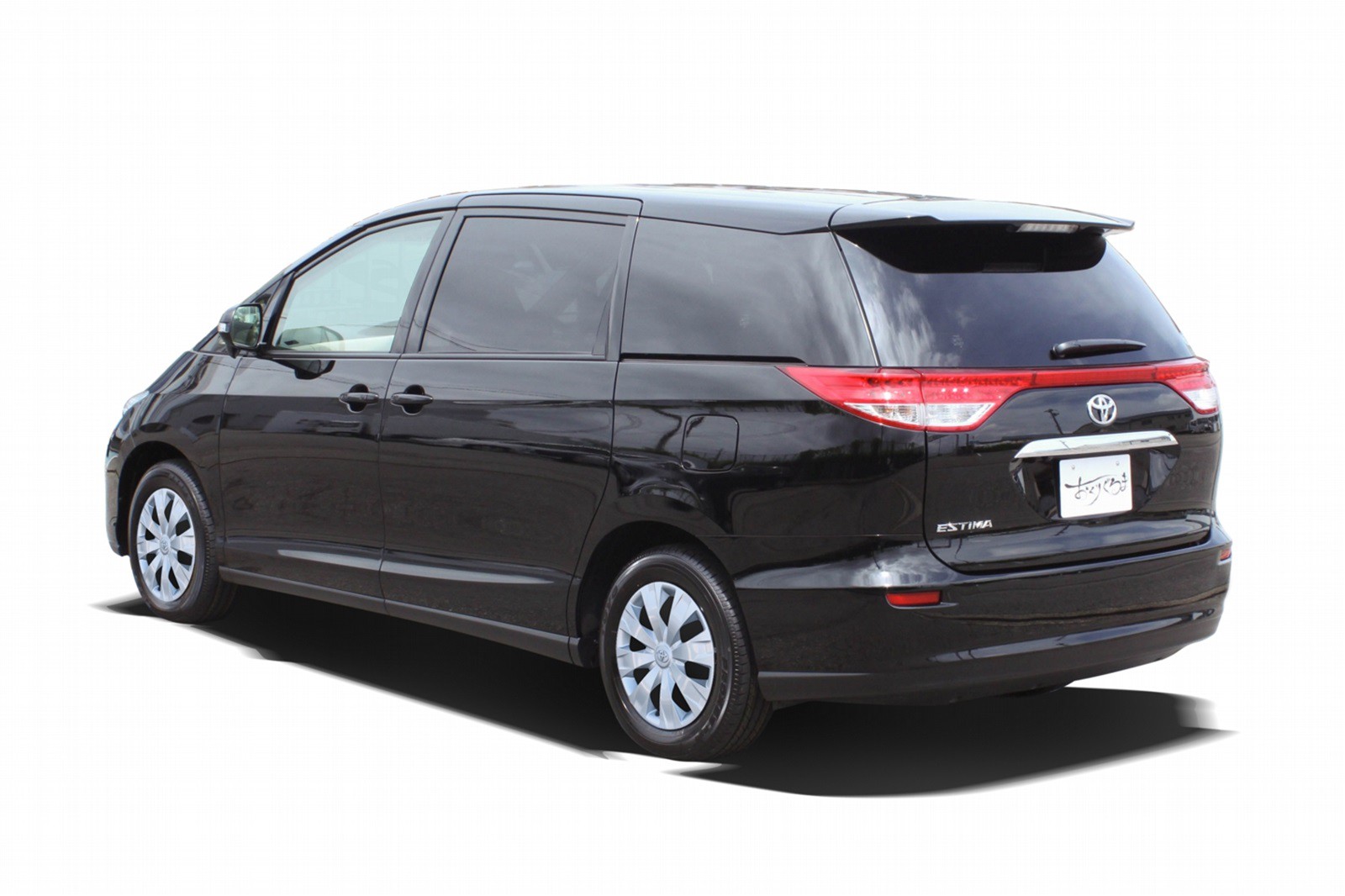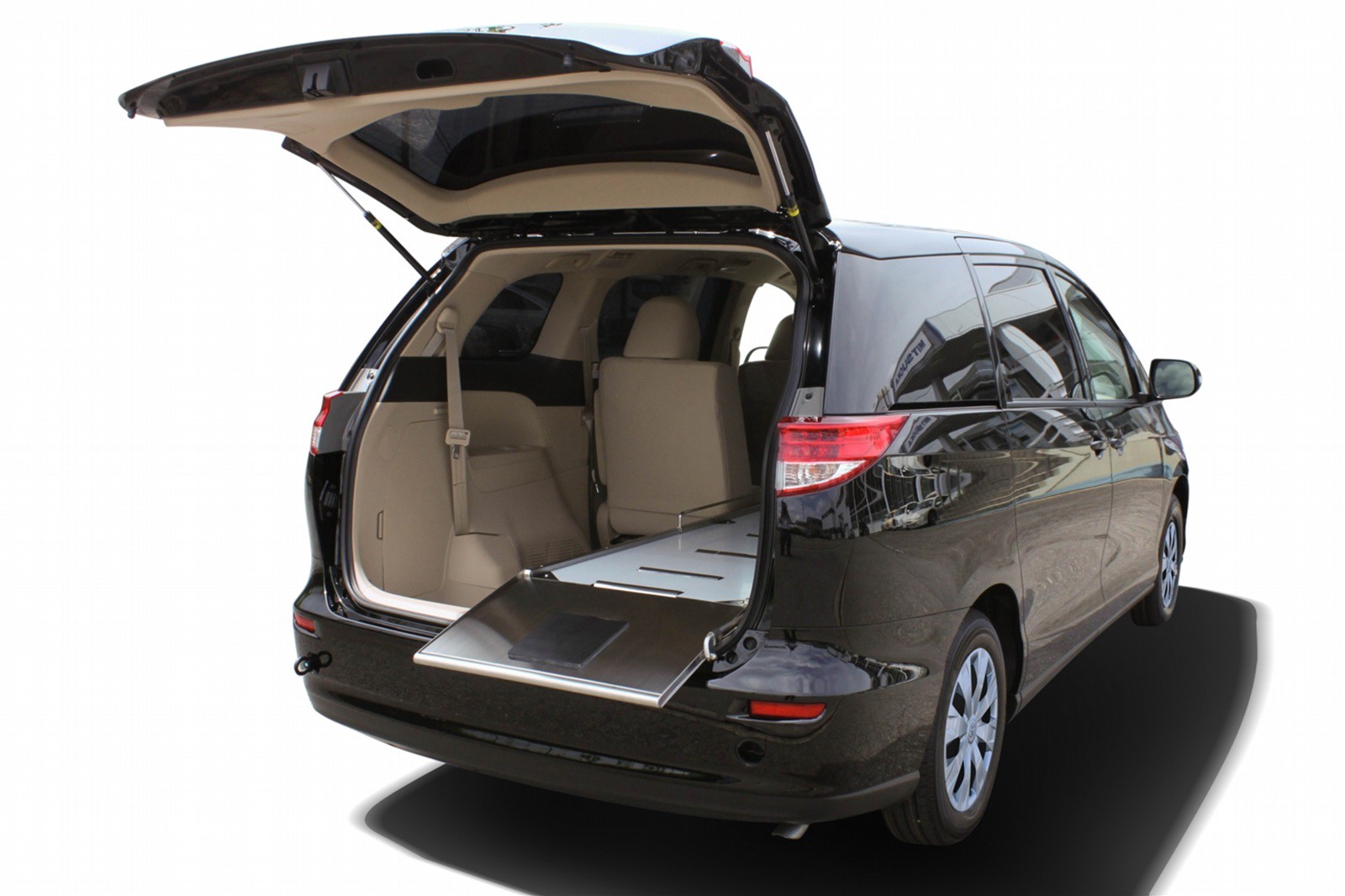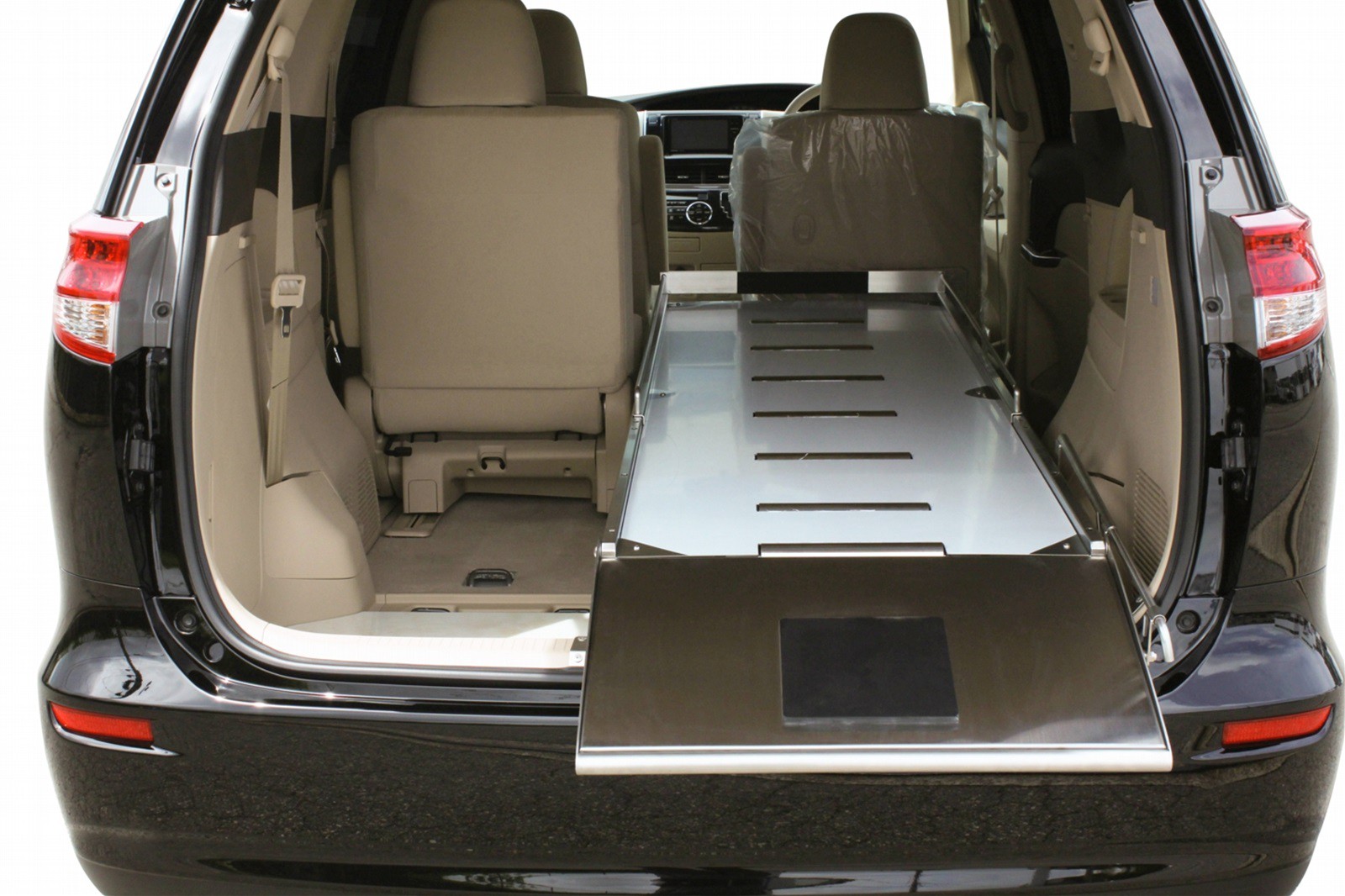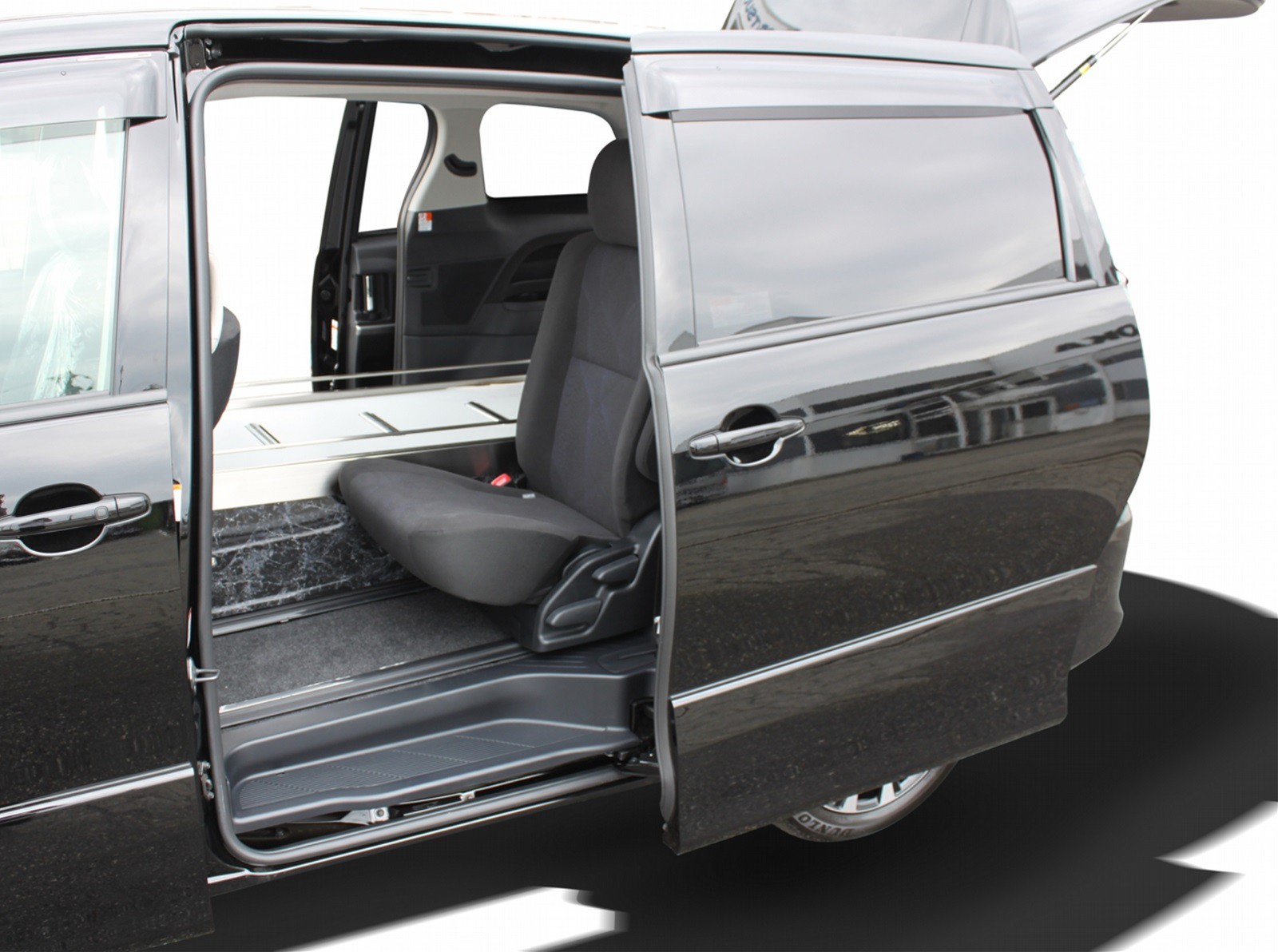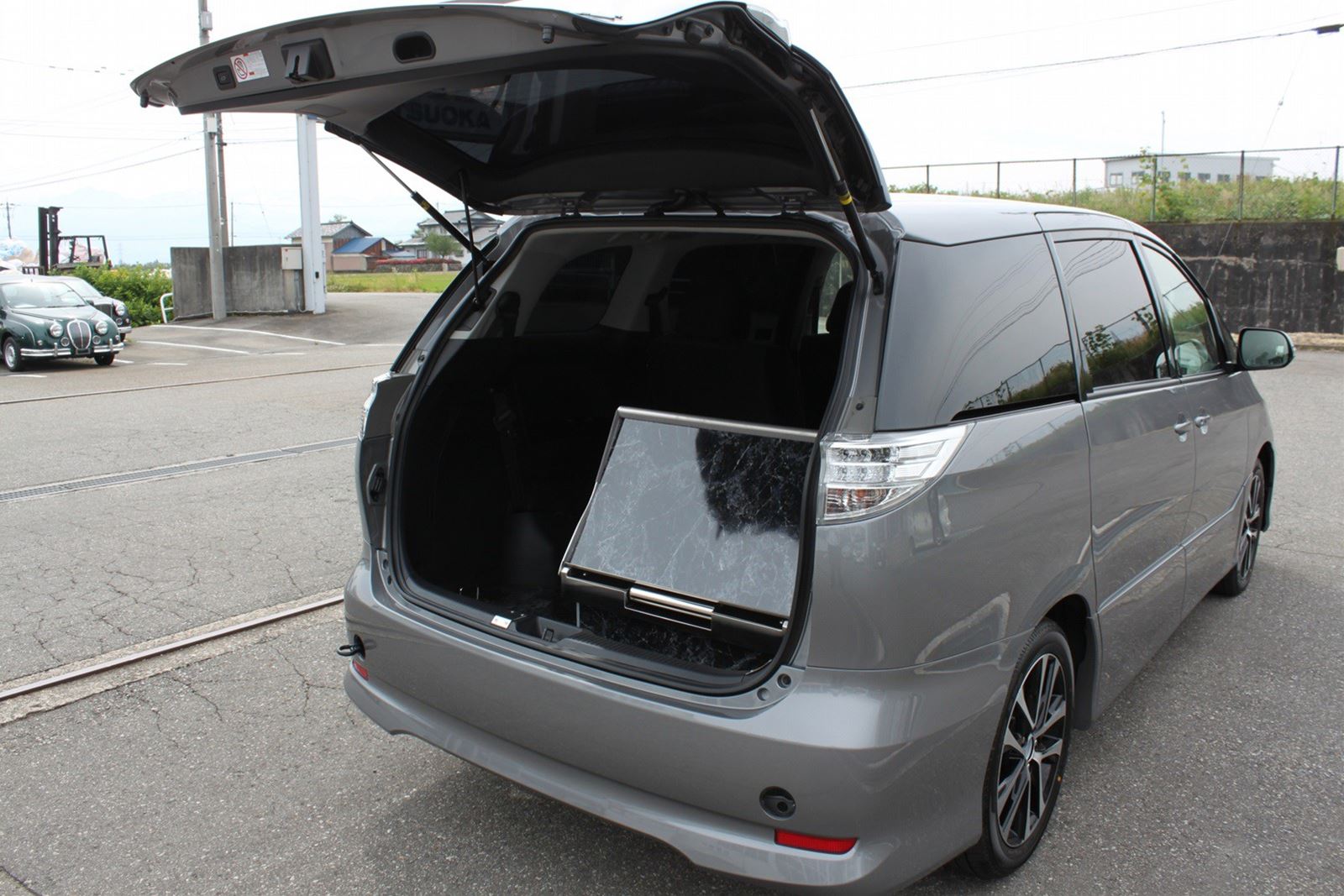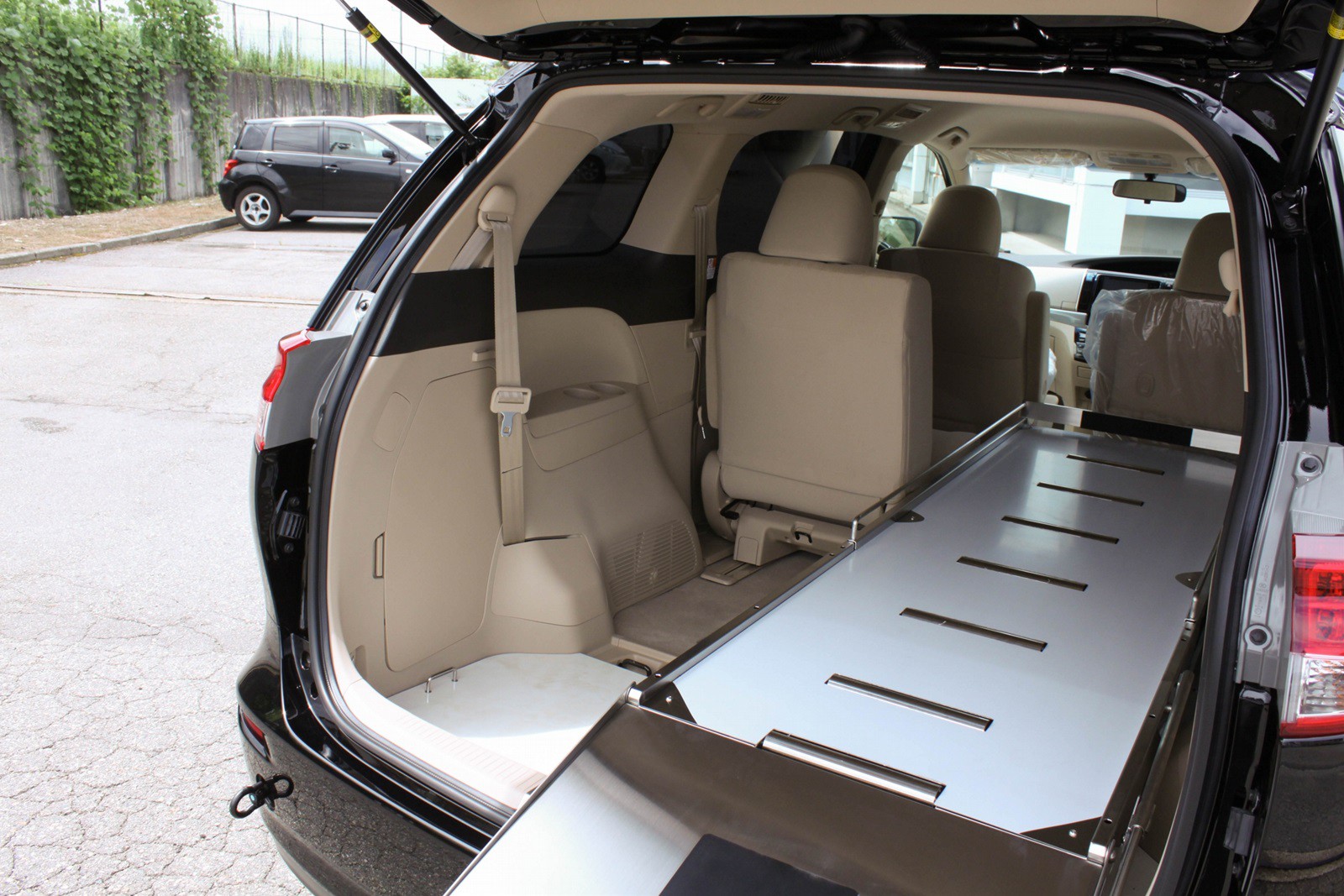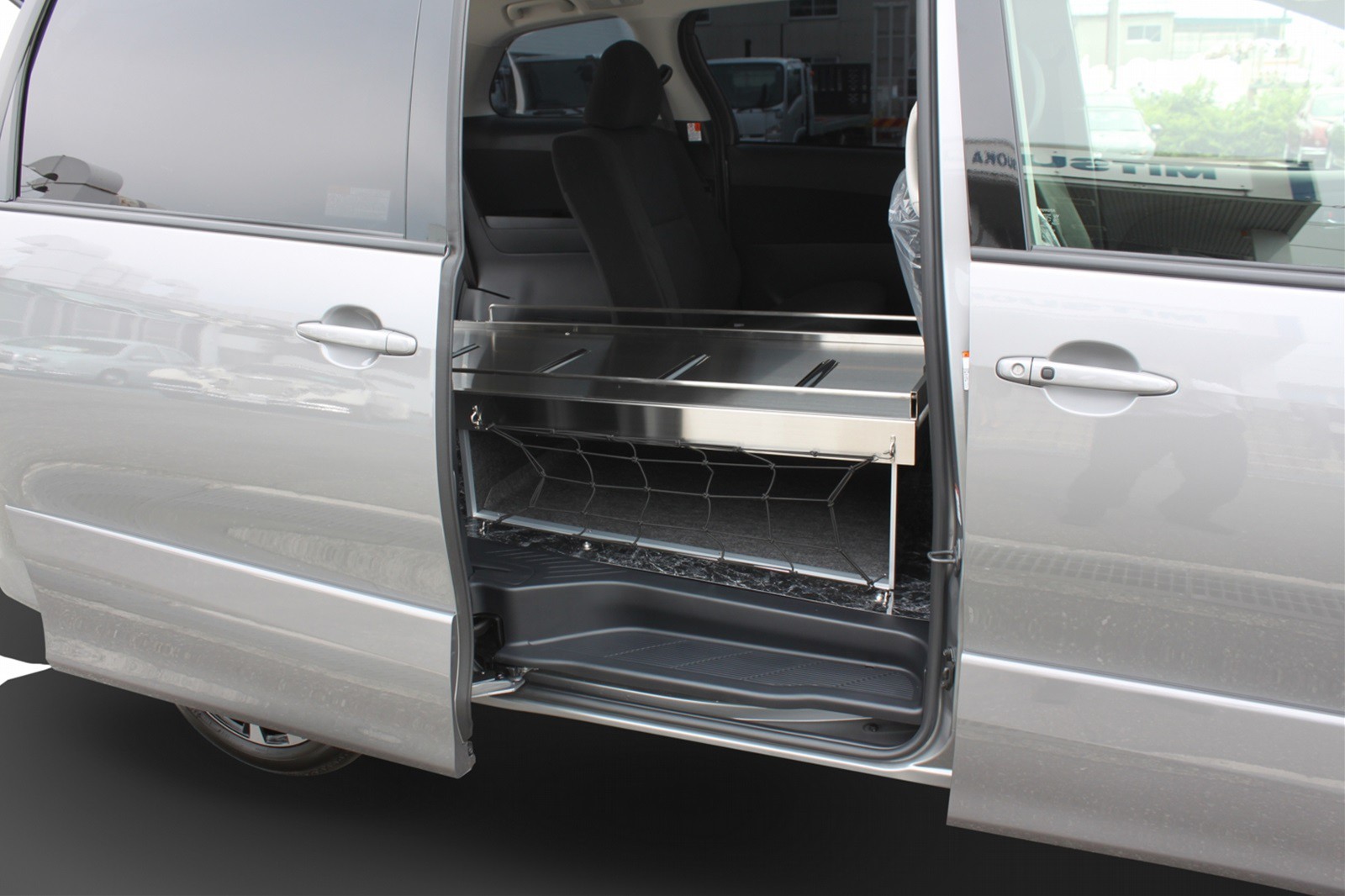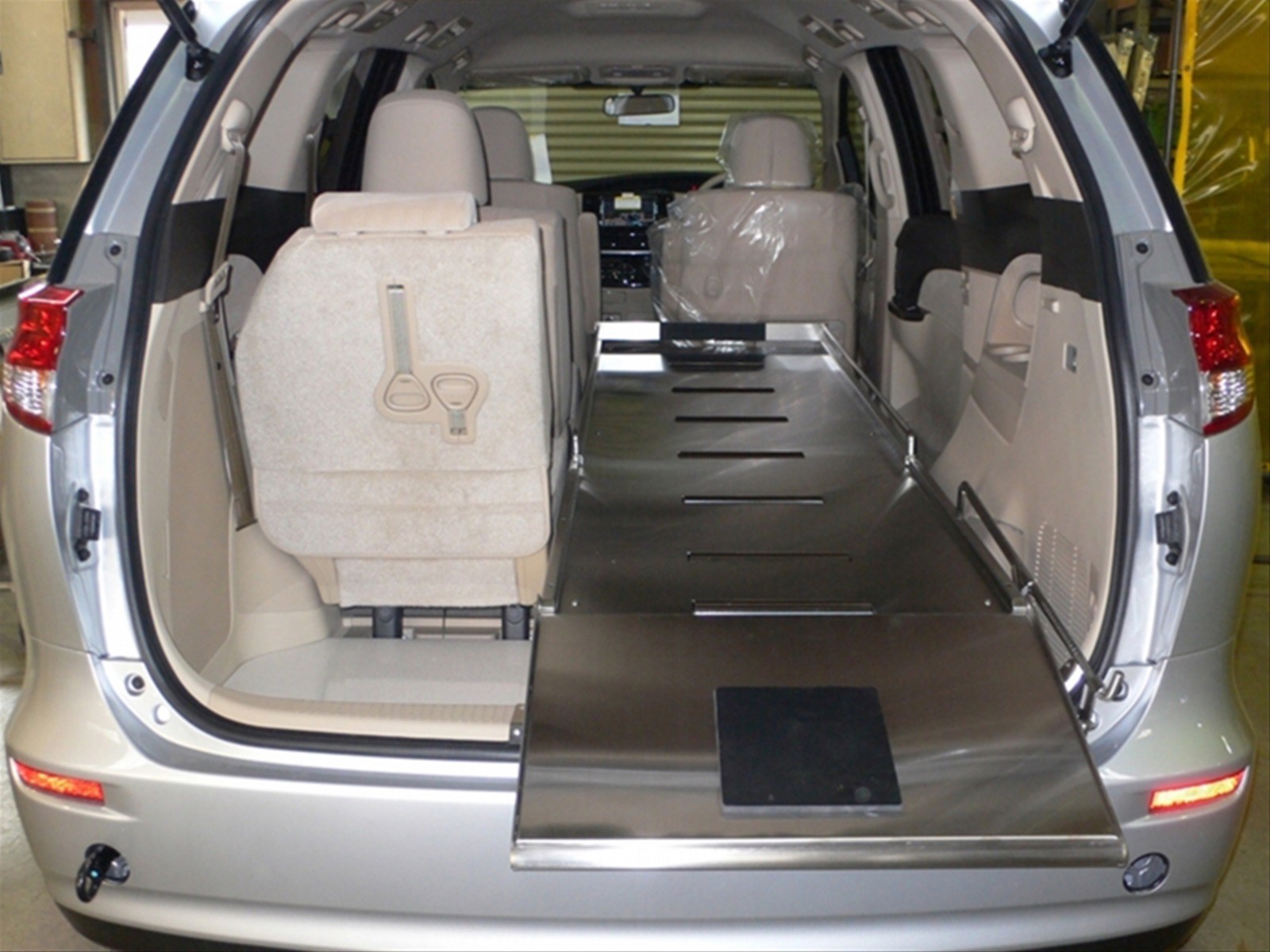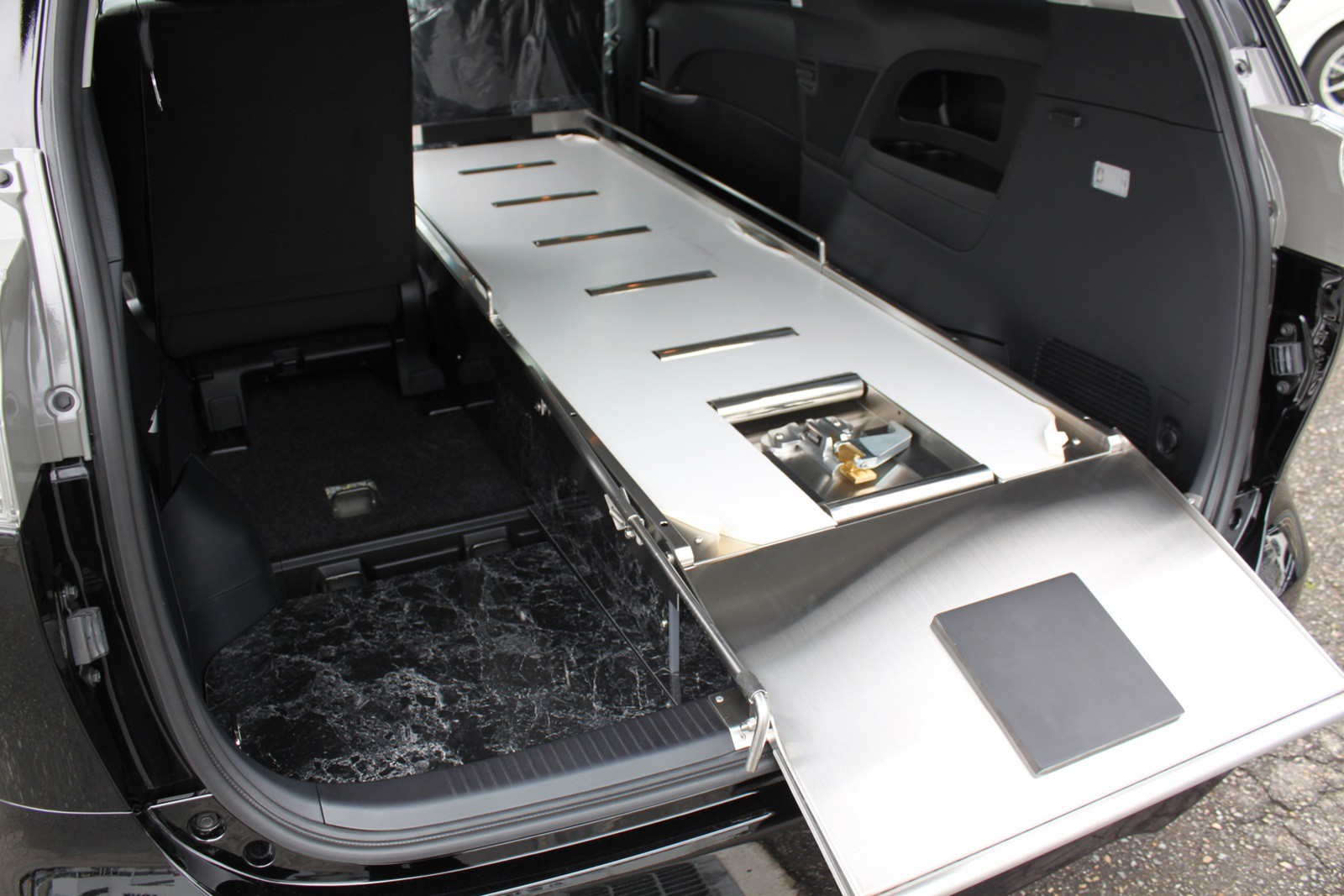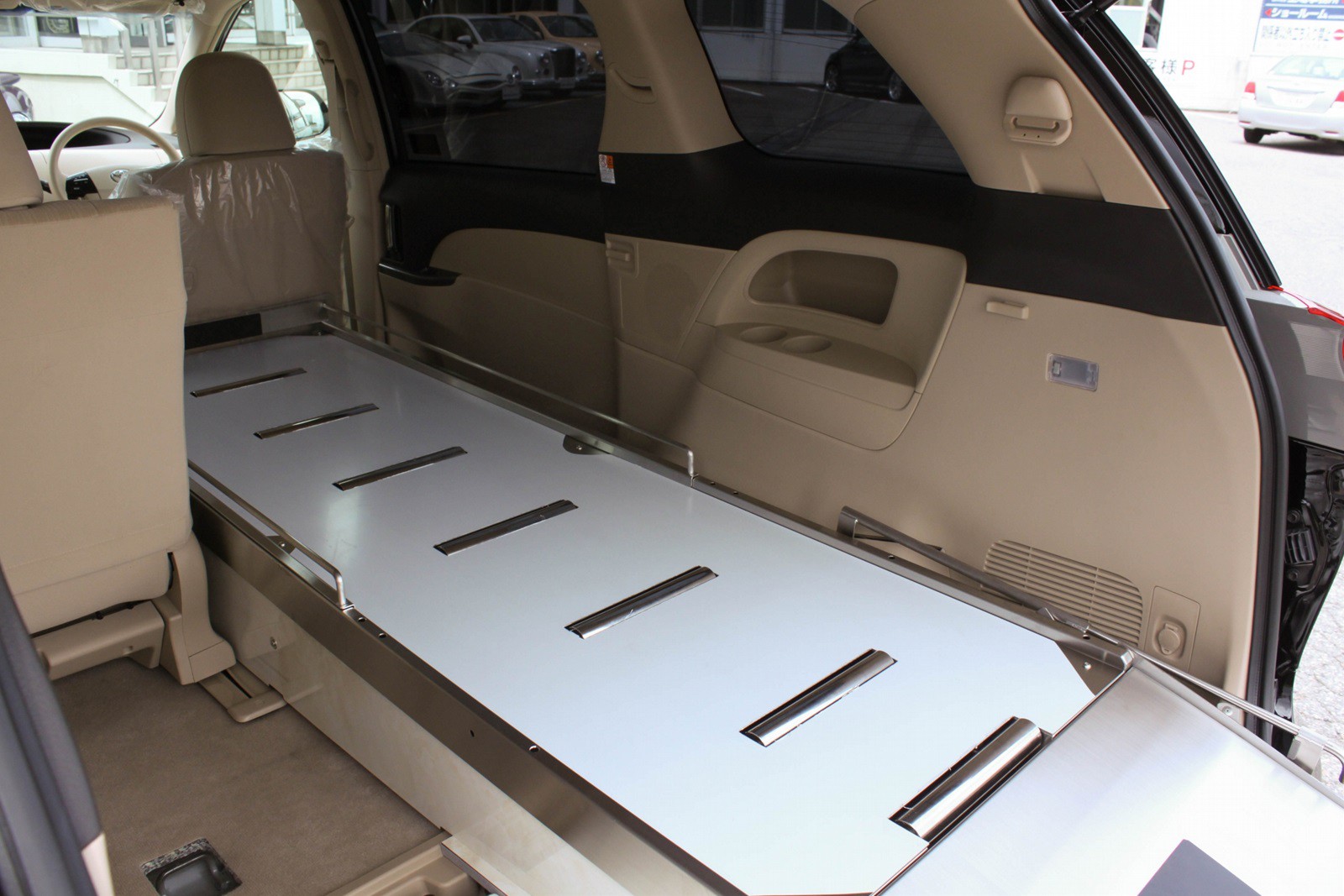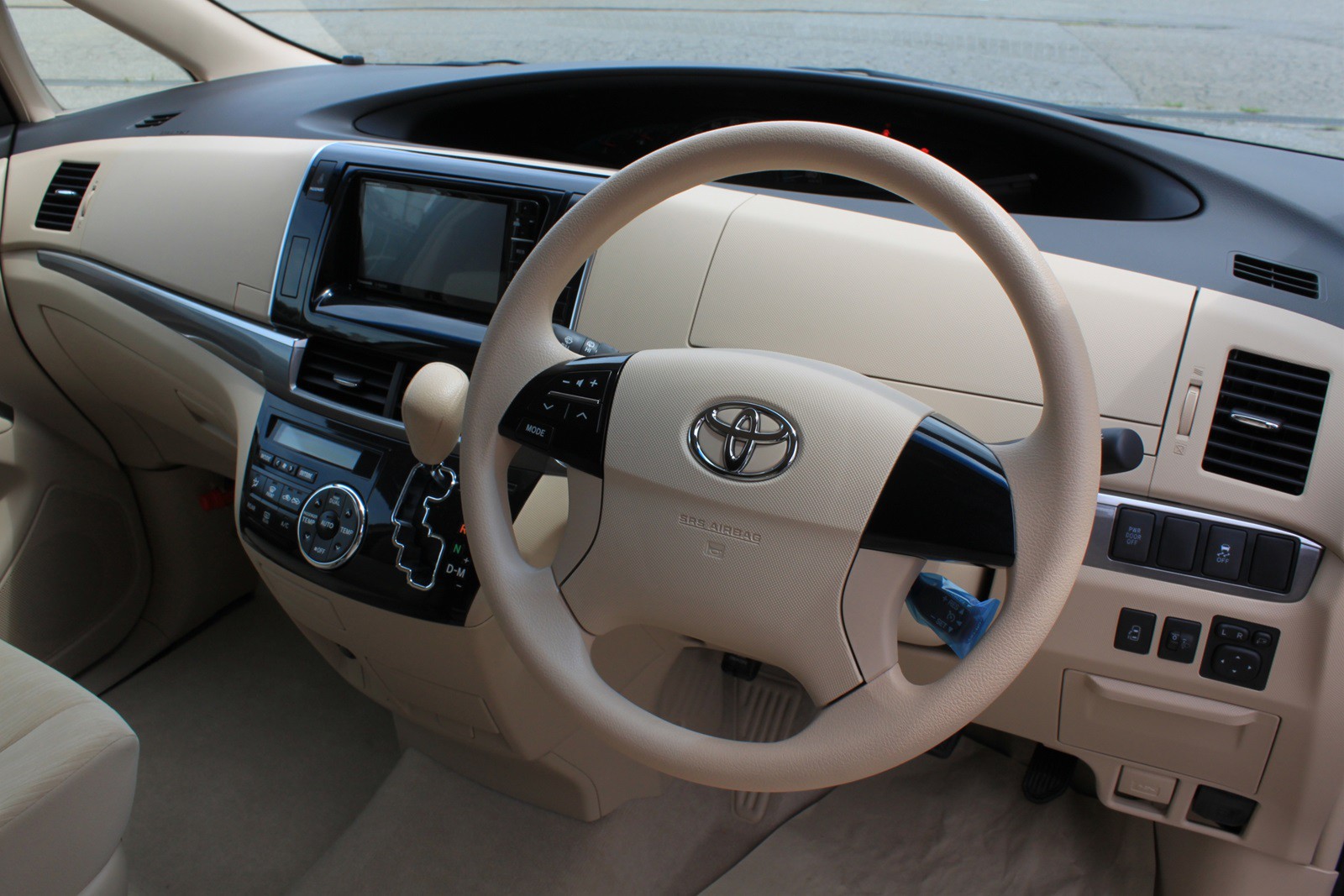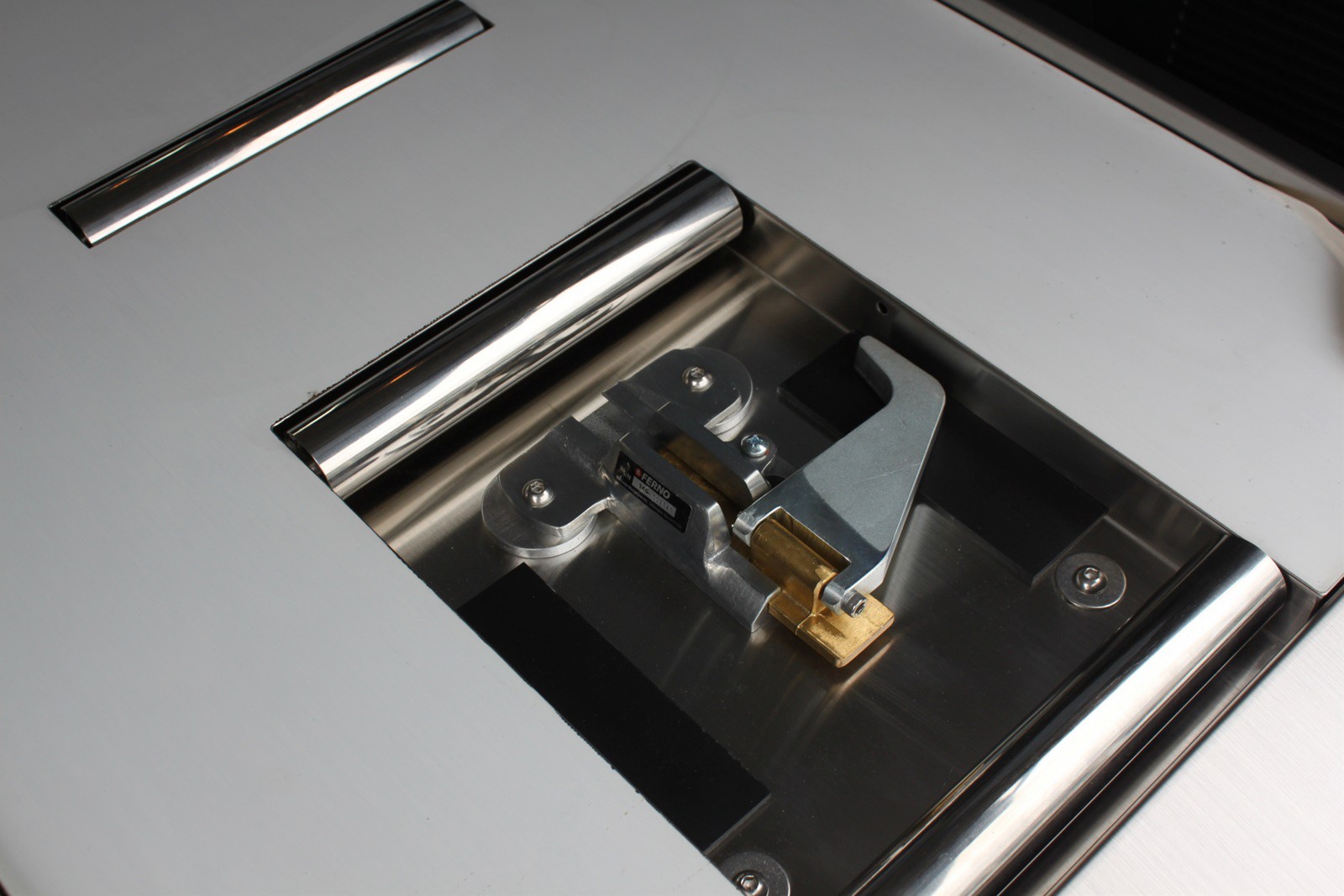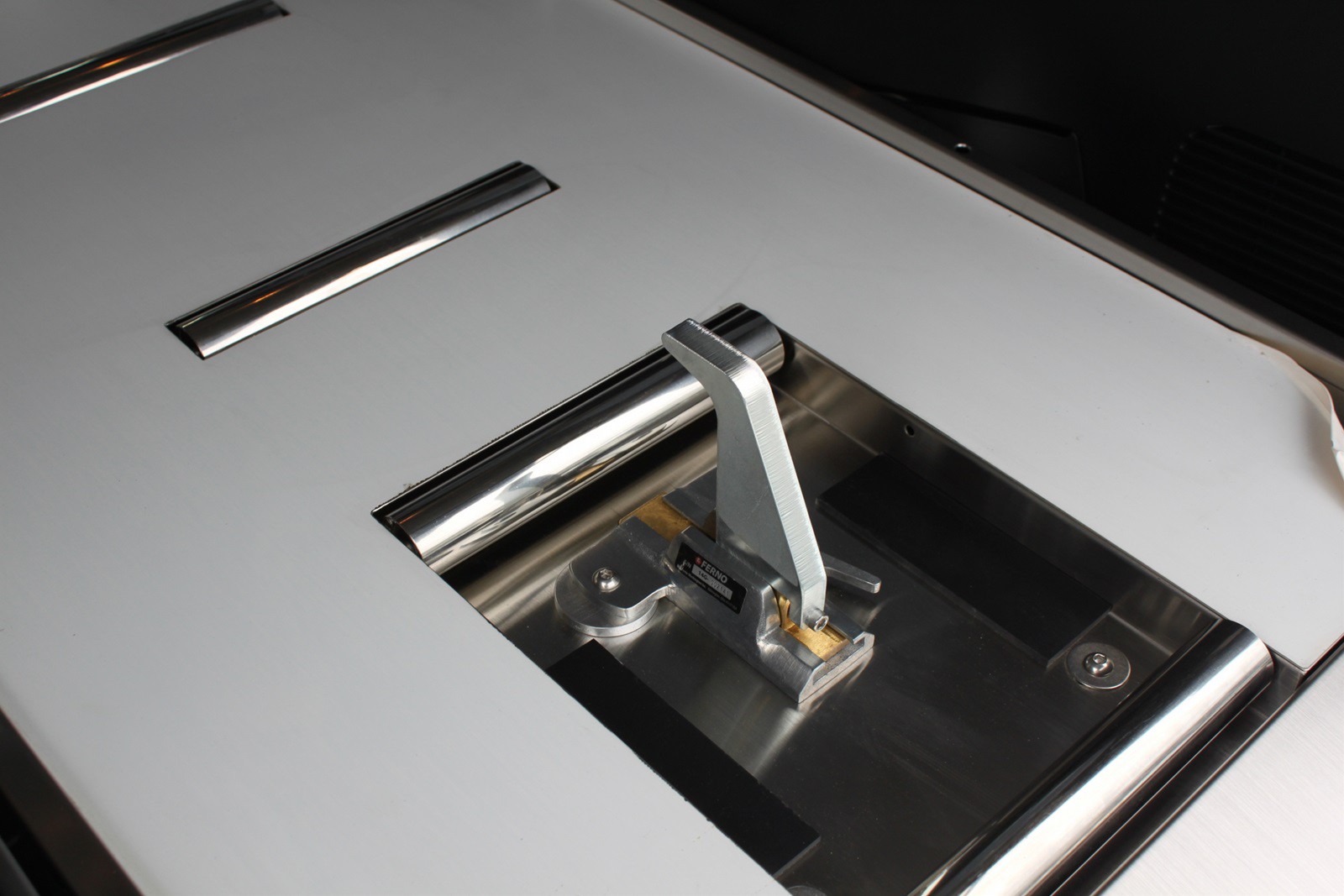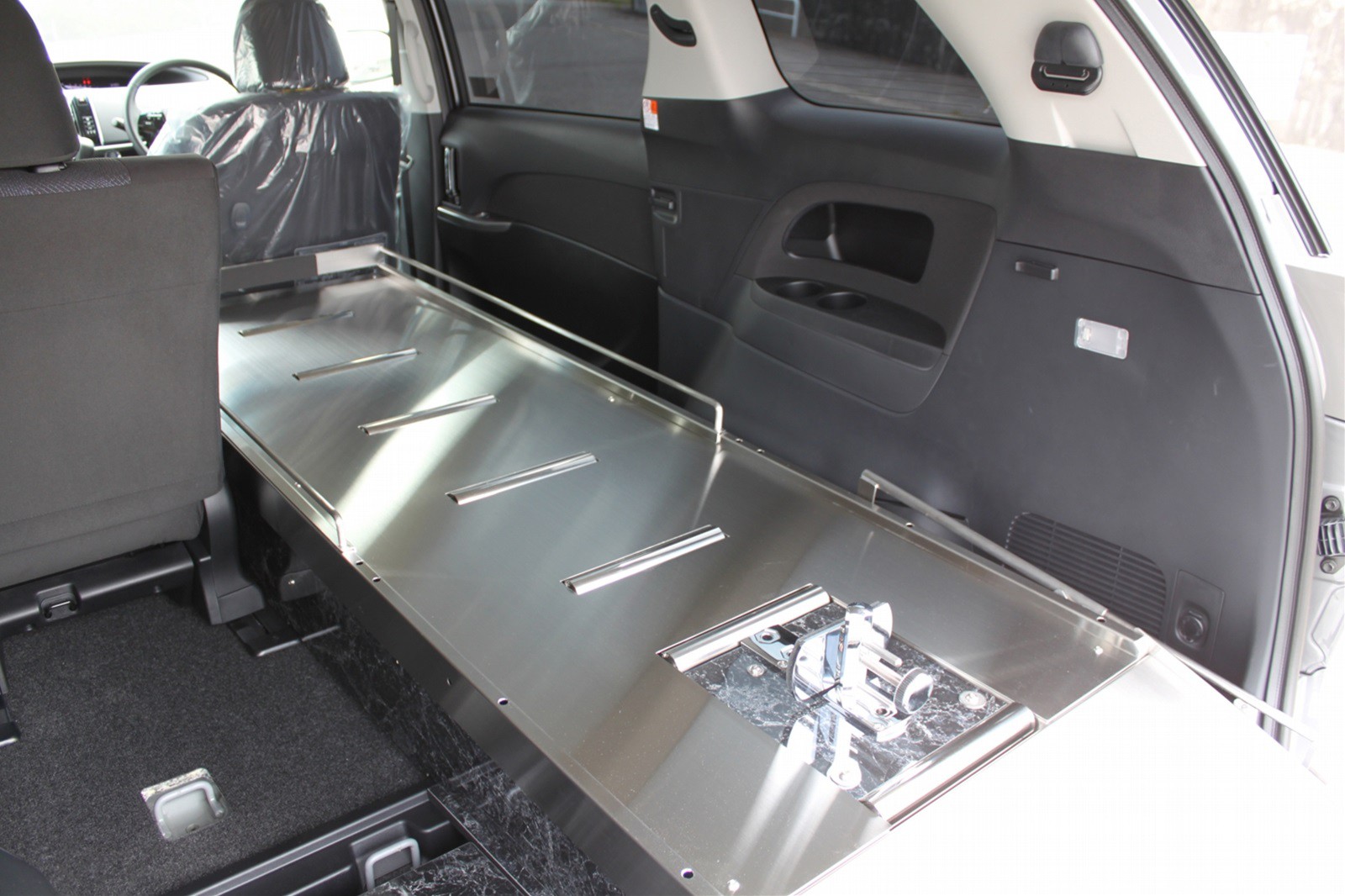 First Call Vehicles
Toyota Estima
The attractive variety of Mitsuoka motor's production. Made only with the best of manufacturing quality.
A four-seater standard Estima.
Inclusive of a wide variety of designs to choose from.
Feel free to contact us for details regarding interior dimensions and more.

Specification
Car Model
Estima
Grade
Aeras 2WD
Aeras 4WD
Drive System
2WD
4WD
Car name/model
Car name
Toyota
Toyota
Model
DBA-ACR50W
DBA-ACR55W
Engine/specs
Fuel/ Tank Capacity [L]
Lead-free gasoline/65
Lead-free gasoline/65
Engine Type
2AZ-FE
2AZ-FE
Drive System
Front wheel drive(FF) 2WD
4WD
Displacement[L]
2.362
2.362
Dimensions
Overall Length [mm]
4,820
4,820
Overall Width [mm]
1,810
1,810
Overall Height [mm]
1,745
1,760
Wheelbase [mm]
2,950
2,950
Weight/Capacity
Curb Weight [kg]
1,730
1,790
Seating Capacity [person]
4(3)
4(3)
Total Vehicle Weight [kg]
1,950(1,895)
2,010(1,955)
Equipment
Model
Estima
Grade
Aeras 2WD
Aeras 4WD
Equipment
Coffin Room
Front stand storage, rear floor storage, melamine board decoration panel decoration
Table Bier
Stretcher combined imported roller stand, capacity 2,000mm(*2,100mm) x 620mm
Rear Door
Dark film on glass
Quarter Side
Dark film on glass
* By readjusting the position of the stopper located on the frontside of the casket, the capacity length could handle a maximum of 2,100mm.